With the heat still a major problem here, I have not used my indoor oven in months. It's just too hot to fire it up.... I want to keep the house as cool as possible.
I've been eating salads, sandwiches, black olives from my finger tips...
Meatloaf and garlic smooshed potatoes sounded nice and comforting! :)
I've made this in the Memphis Pro and on my drum, this time I tried the charcoal Hasty Bake.
I lit some coals in the Hasty Bake then mixed my meatloaf and sprinkled it with cracked black pepper.
Into the Hasty Bake on the top shelf...also added a few potatoes drizzled with olive oil and seasoned with cracked black pepper, kosher salt and garlic.
I set the hot coal rack to the "bake" level and closed the lid.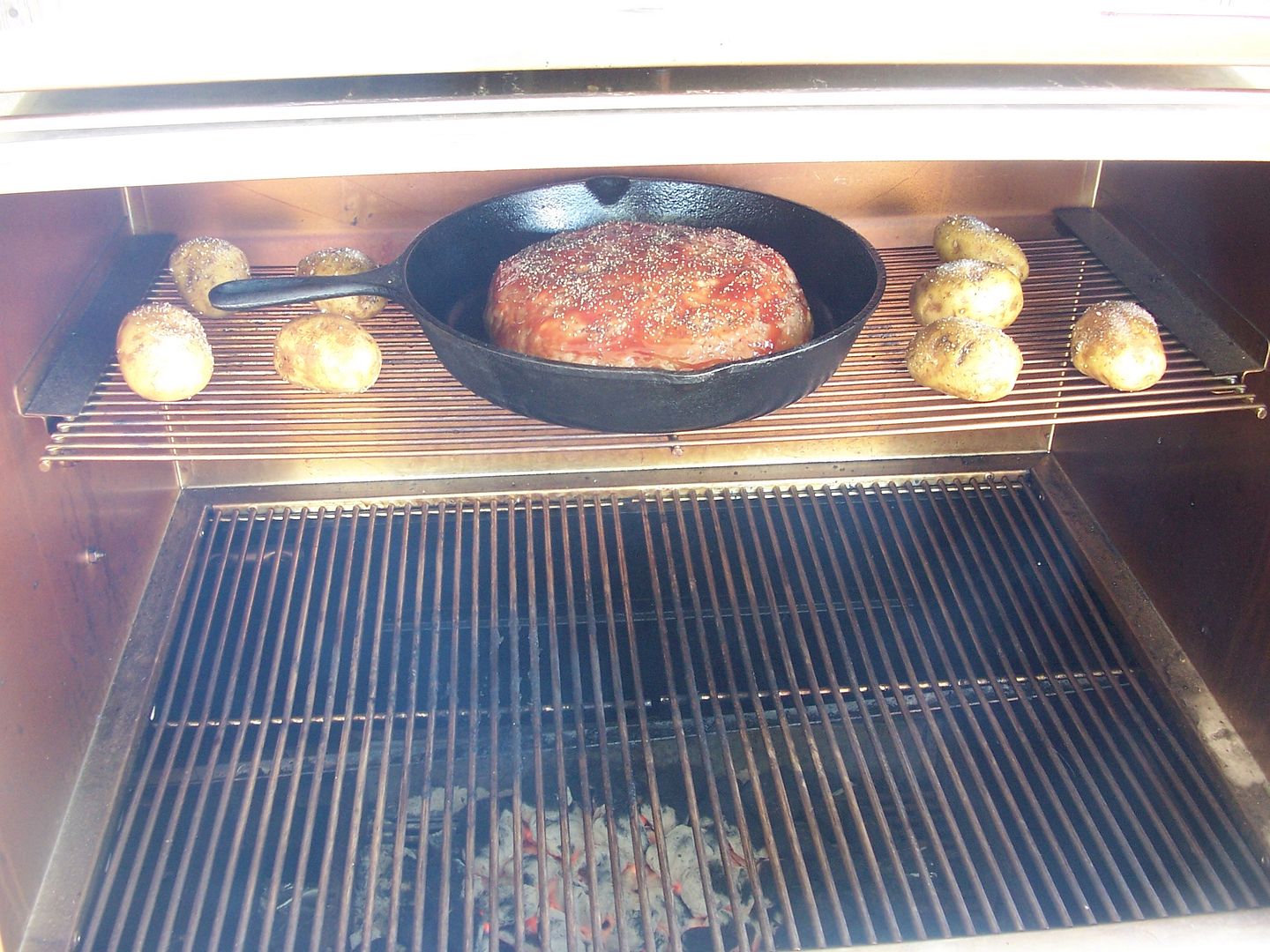 While the meat-n-tatoes were baking I sauted minced onions and garlic in butter...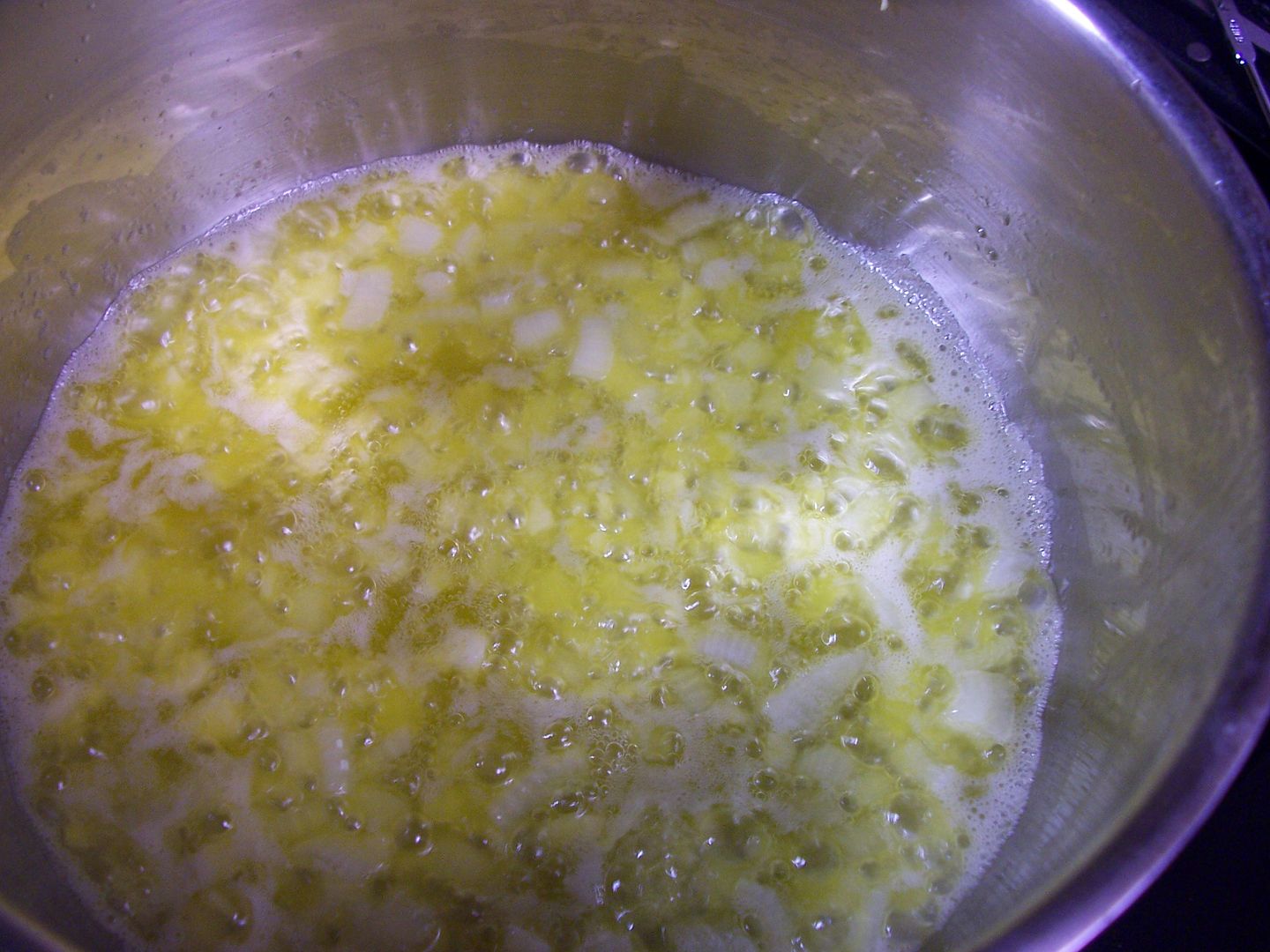 added the cubed cooked tatoes, a bit of milk, and salt & pepper
The potatoes were tender in 1 hour, the meatloaf baked for 1 1/2 hours...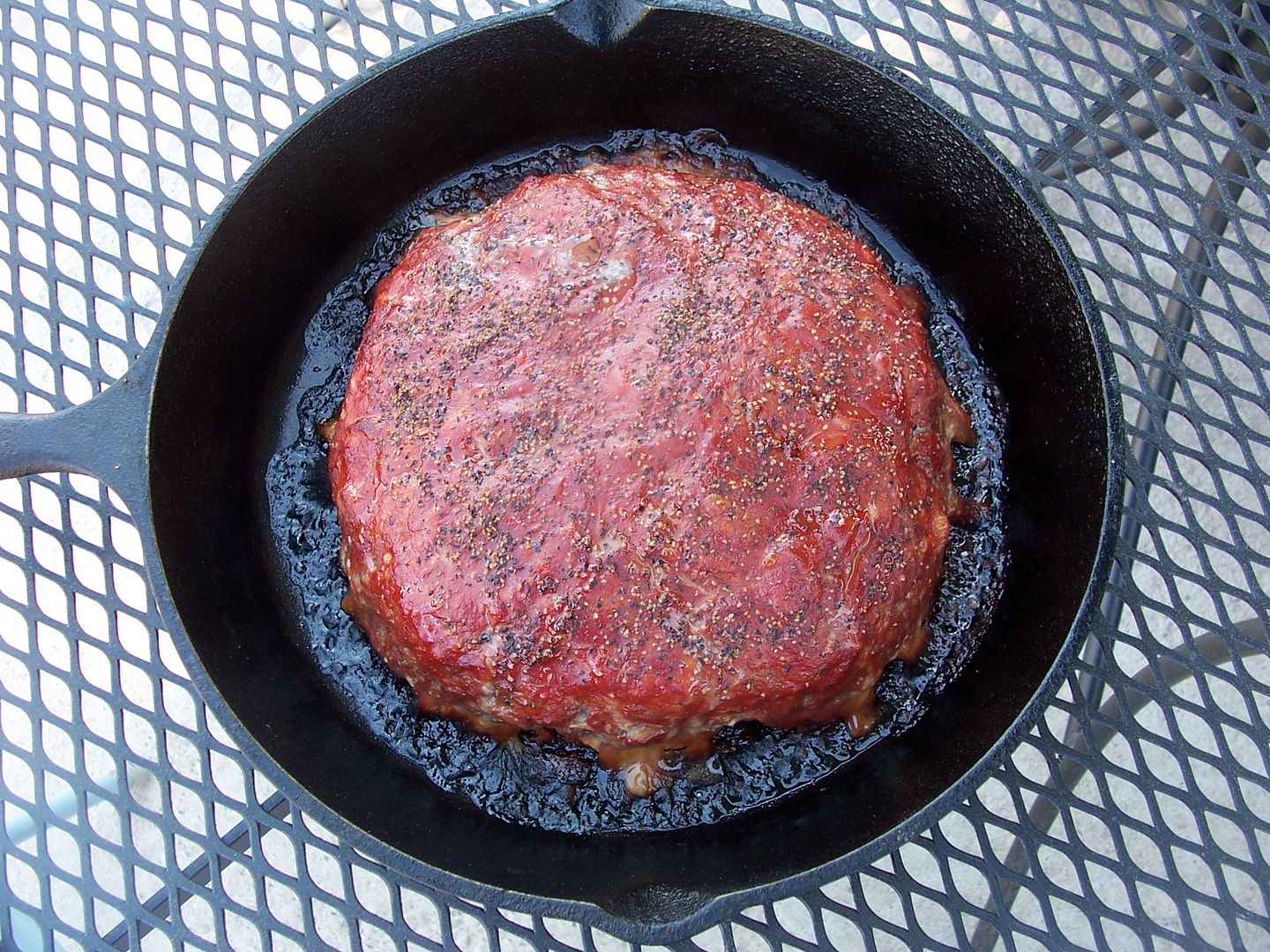 The Hasty Bake meatloaf, garlic smooshed potatoes and some steamed broccoli...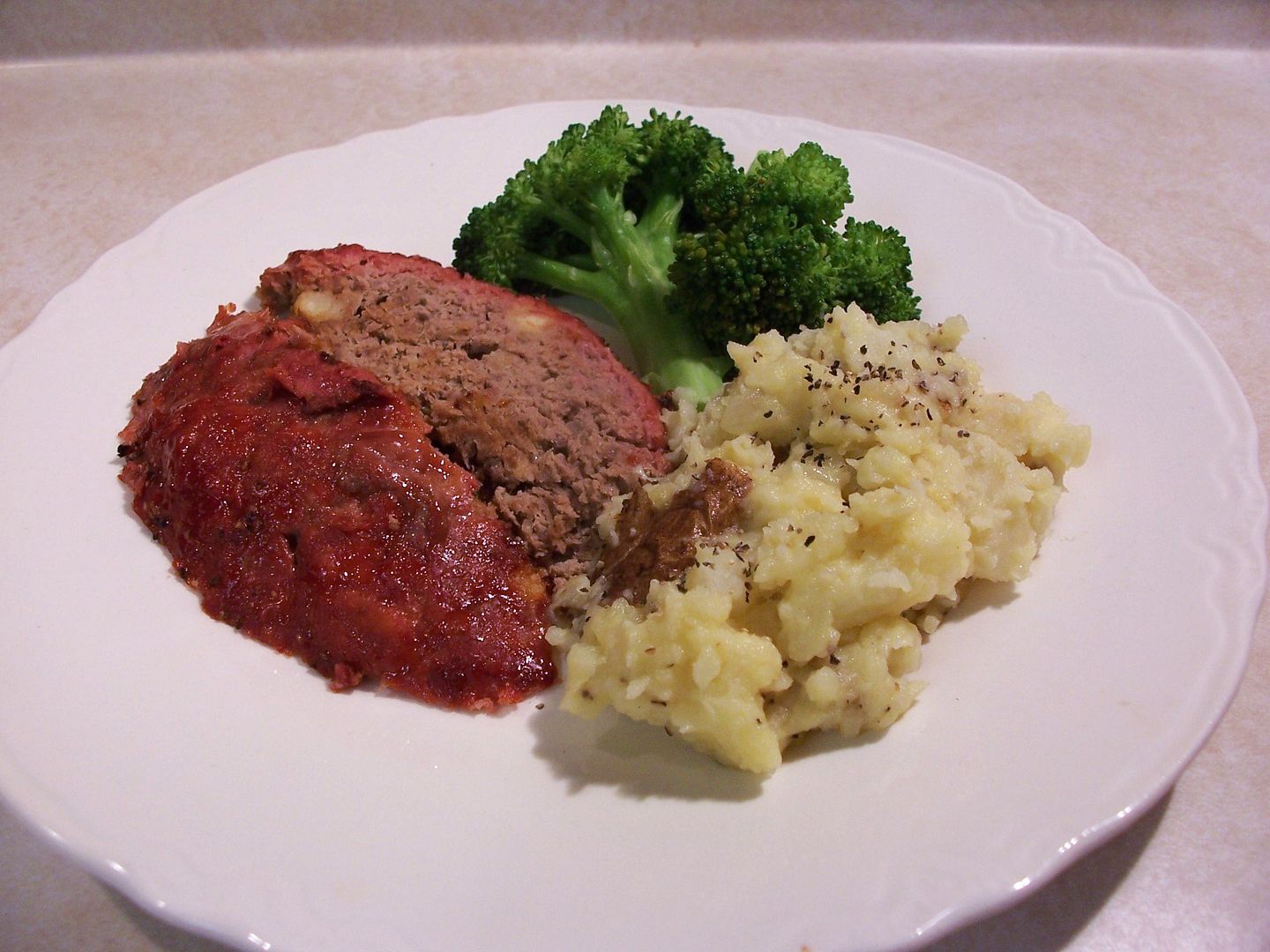 I really liked the added charcoal flavor in the meat and tatoes..
I wrapped half of the loaf and saved it in the freezer for future meals. I also had enough for meatloaf sandwiches the next day.
Back to my black olives, popcorn and fried egg sandwiches for awhile. :)