My favorite fire ring....
It's made from a tractor tire rim.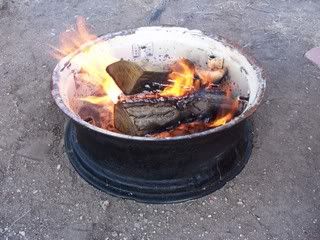 I have an expanded metal grate cut to fit and a larger grate made from 1" tubing and expanded metal...
It really comes in handy when I camp in remote areas that have no camp sites...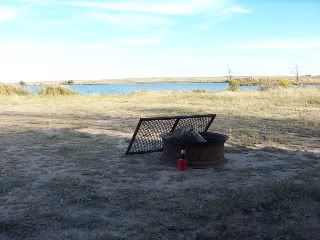 Eggs benedict on the tractor rim...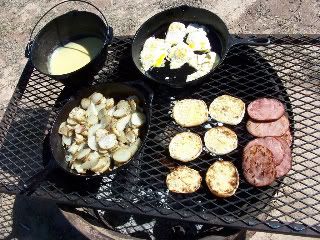 Ribeyes, stuffed potatoes, sauteed mushroom and asparagus...
I love the ring...it's light enough for me to roll around and carry with me in the back of my pickup. :)
Chorizo, fried potato, onion, egg, tortilla breakfast...
Surf and turf at the lake. Ribeyes, asparagus, mushrooms, fried tatoes, crab legs with lots of garlic butter, napkins and cold beer..
Chickenfried cold smoked Canadian bacon, hash browns, butter fried eggs, biscuits and skillet gravy..
A bacon, leek, wild rice stuffed salmon...