One of my favorite comfort meals and soooo easy to make. :)
This time I used turnip greens and a breakfast sausage mix. Any sausage mixture will work and you can make it as spicy or mild as you like.
I wash the leaves and remove any thick stems..
then roll the sausage up "egg roll" style...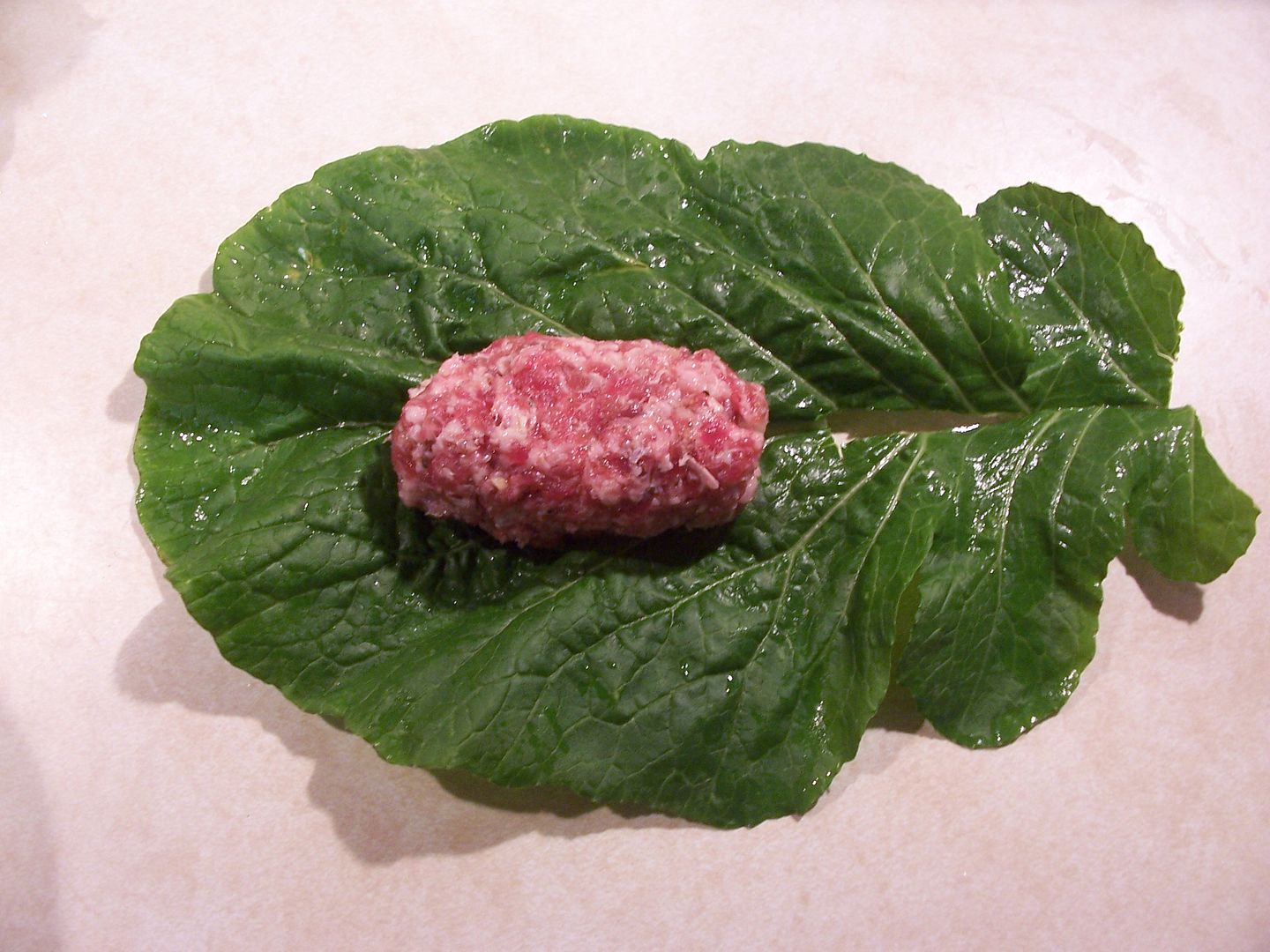 place in a cast iron skillet and fill 3/4 of the way with chicken stock.
I added some mac and cheese and covered both with foil.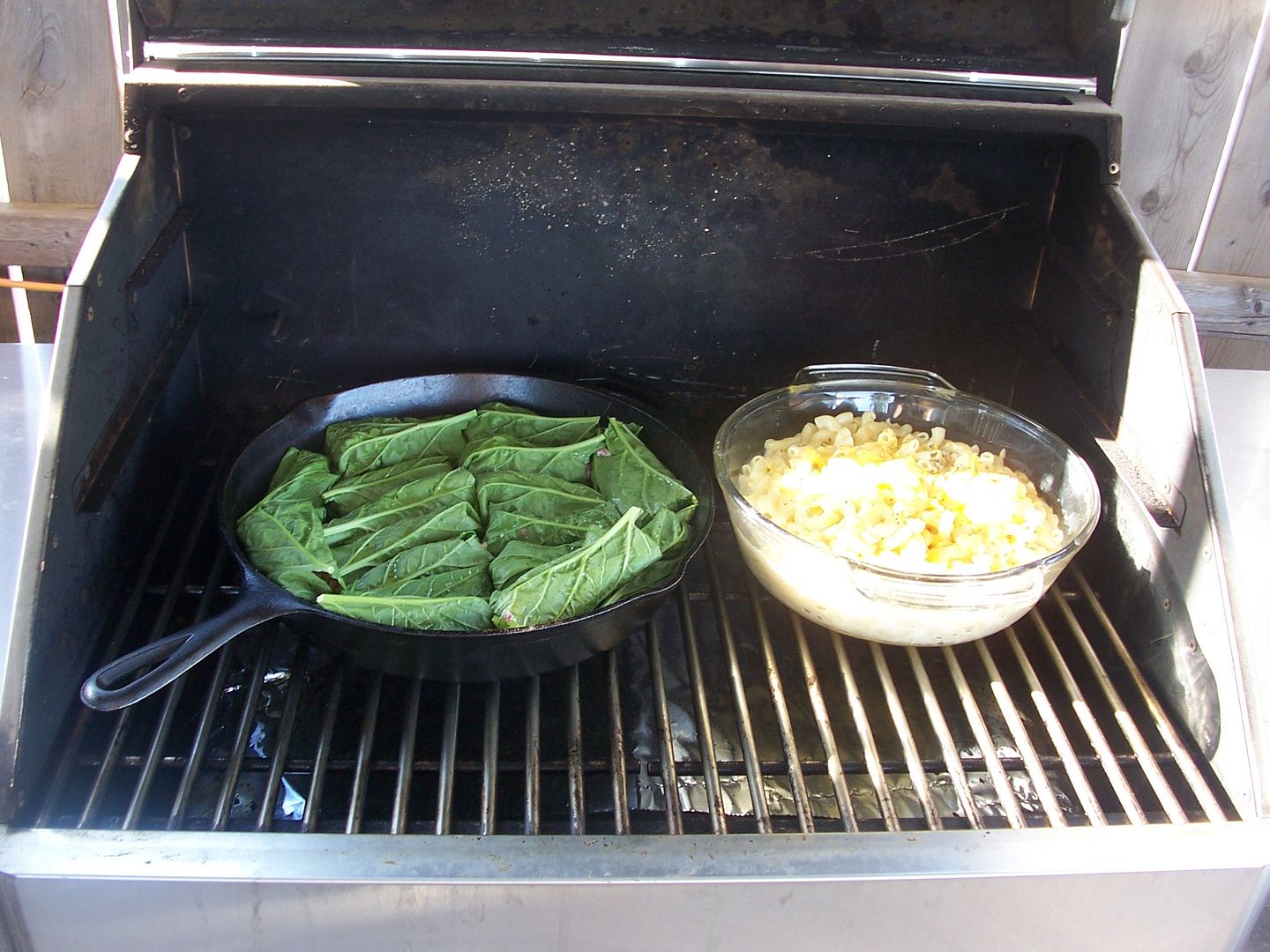 After cooking in the Memphis Pro for 30 minutes at 325F, I removed the foil and added a batch of bacon biscuits...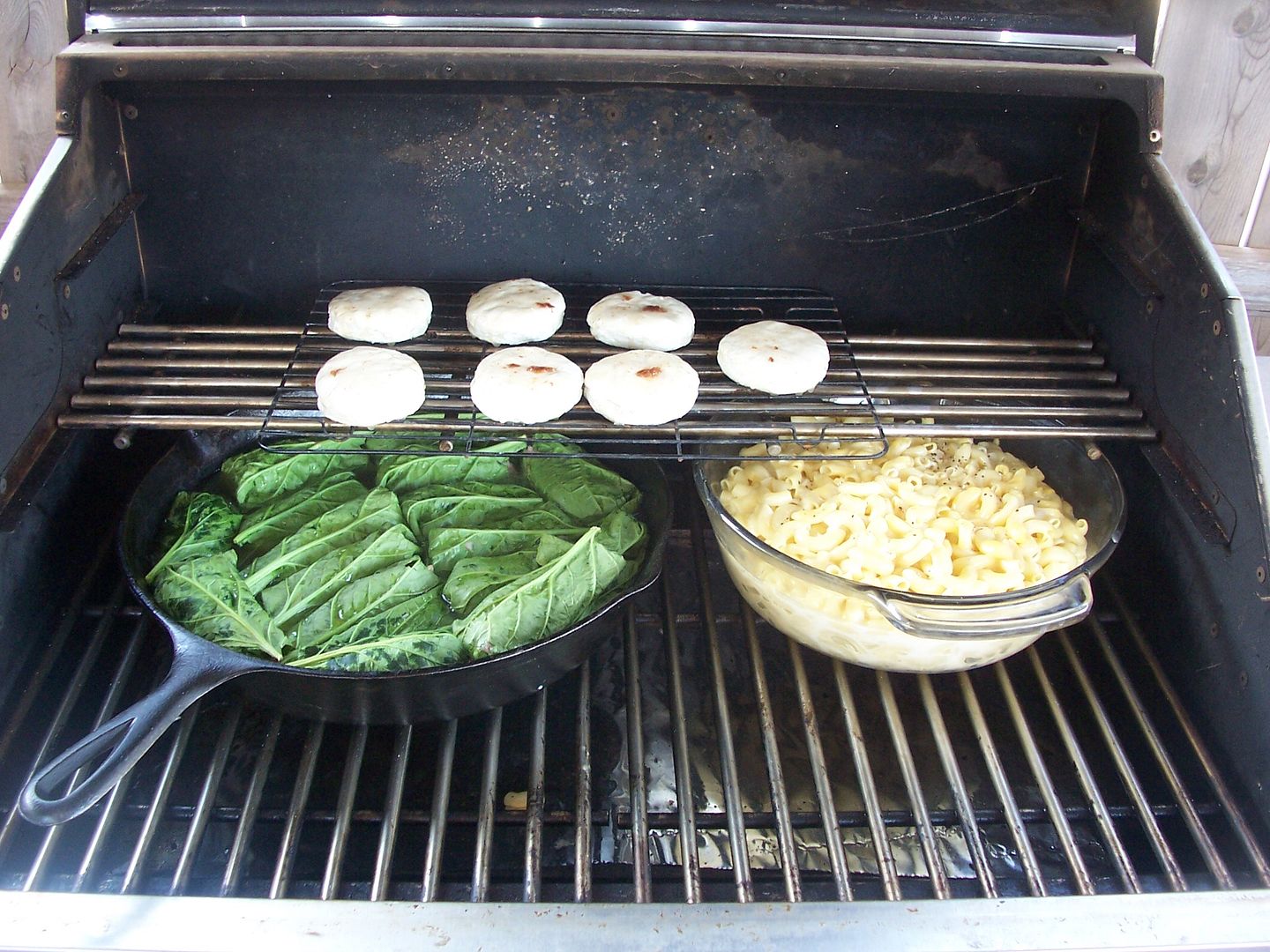 I brought the pork rolls up to an internal temp of 145 degrees F
The smoked mac and cheese, bacon biscuit, turnip green pork rolls topped with a hot bacon dressing....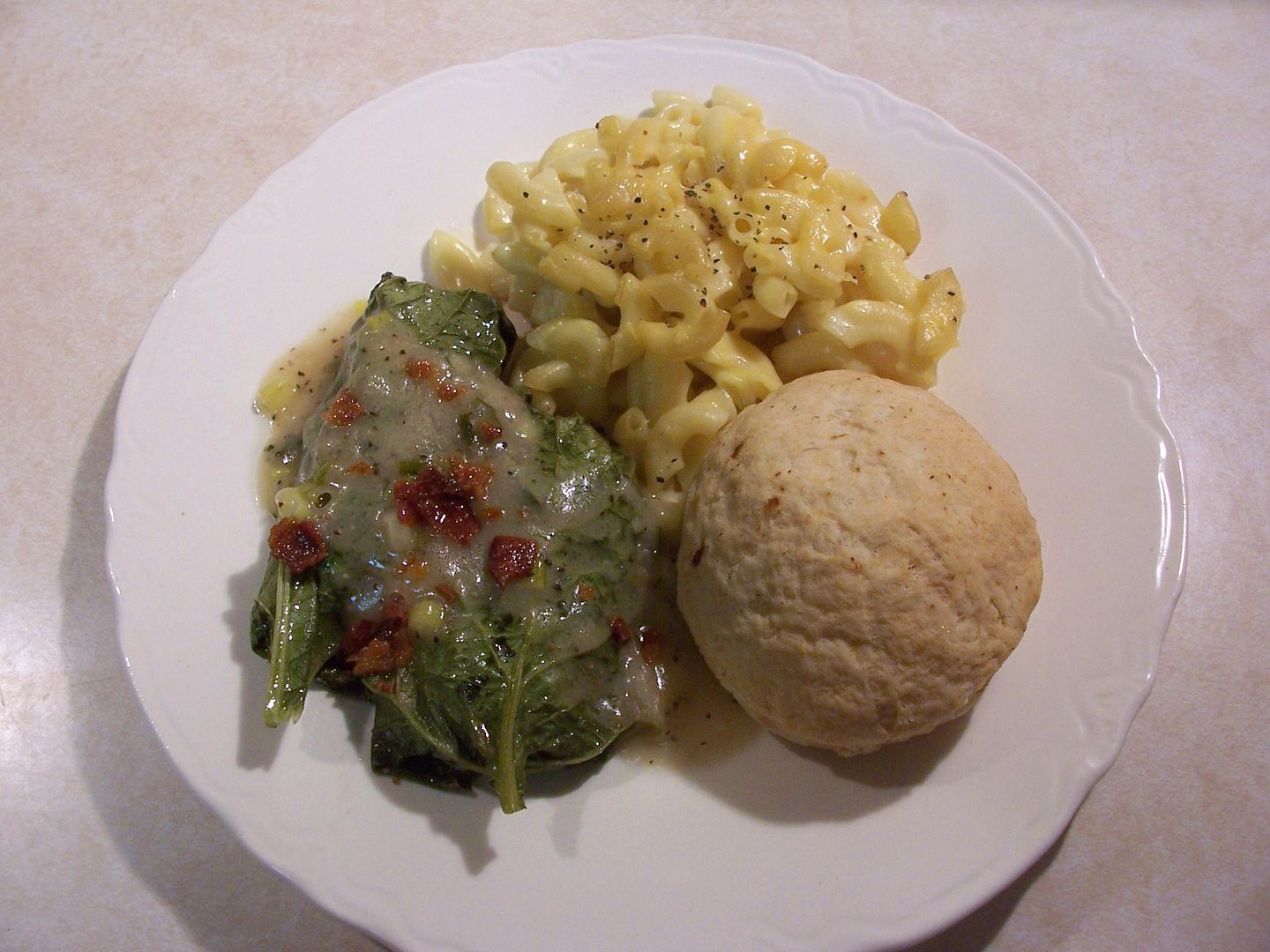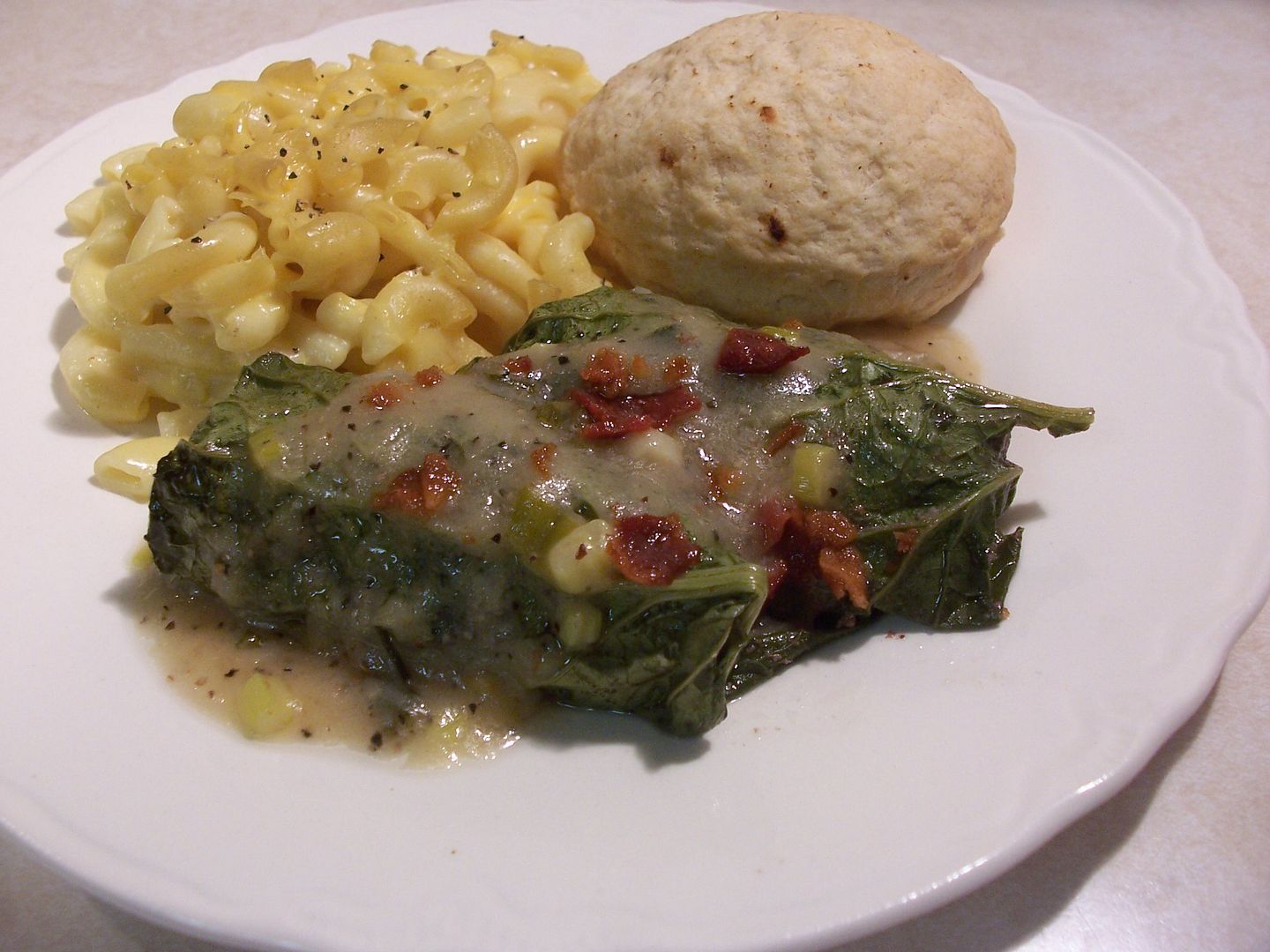 They are pretty tasty. You can use any combination of sausage and greens... and the hot bacon dressing adds sooo much flavor too. :)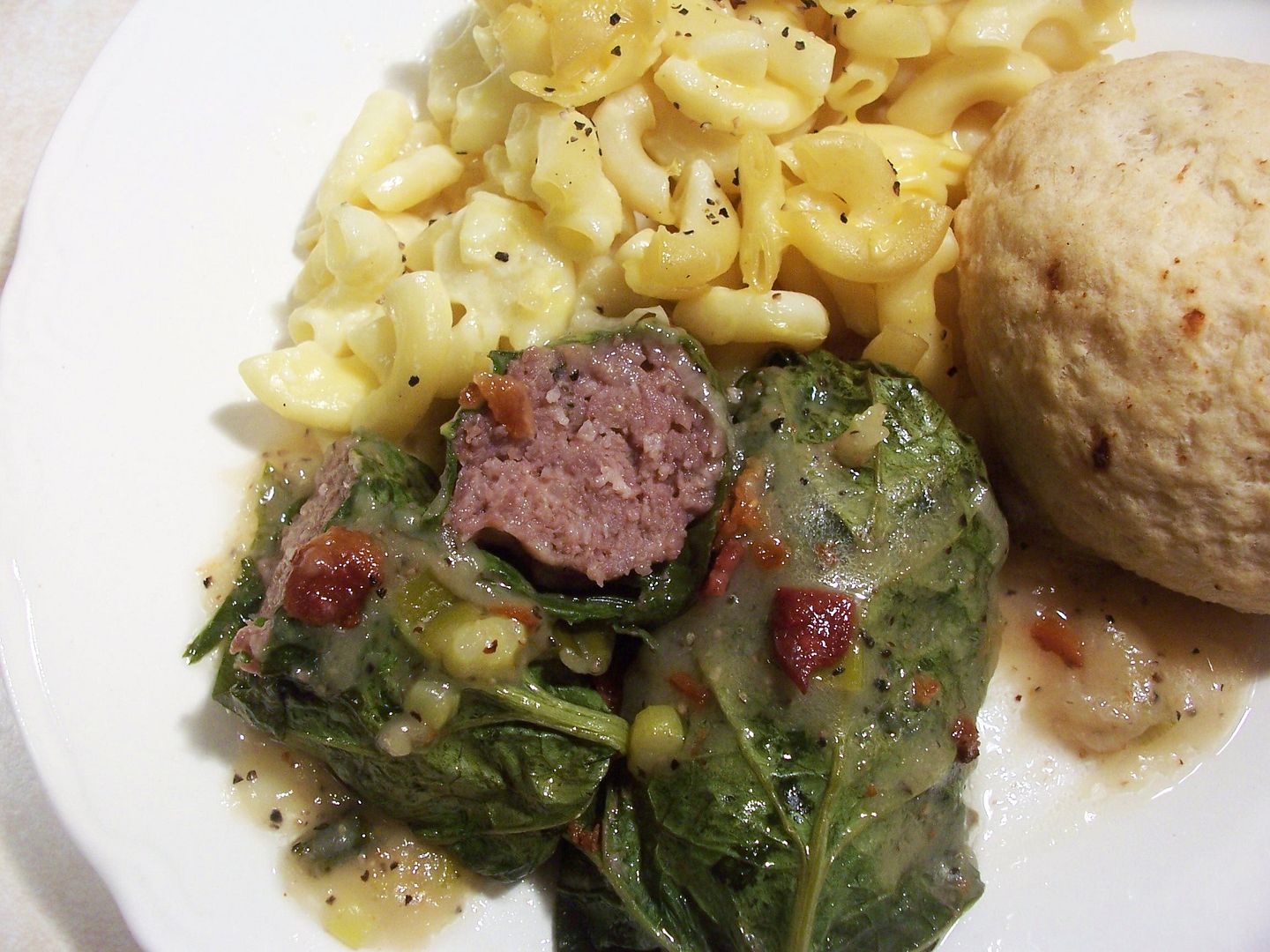 Bacon dressing
I fried 5 pieces of bacon, sauted some minced onion in the bacon drippings.
Added about 1 TBS of flour to thicken..
Then added..
1/3 cup of water
1/4 cup of cider vinegar
2 TBs of sugar...you can add more if needed
Salt and pepper to taste