While in Colorado last weekend my friend said she was going to get some green beans and new potatoes to cook when she got home.
Her husband was in charge of bagging up some beans but didn't know how many to get.
He'd put a few in the bag and hold it up for his wife to see, then ask her if this was enough for a "mess".
We discussed how many beans it takes to make a "mess" and finally decided it didn't seem to make a difference. A "mess" of green beans were always just enough. :)
After all the talk about beans and new potatoes I had to bring some home for myself, they sounded sooo good.
I fried a few strips of bacon...
sauteed minced onion and garlic in the bacon drippings..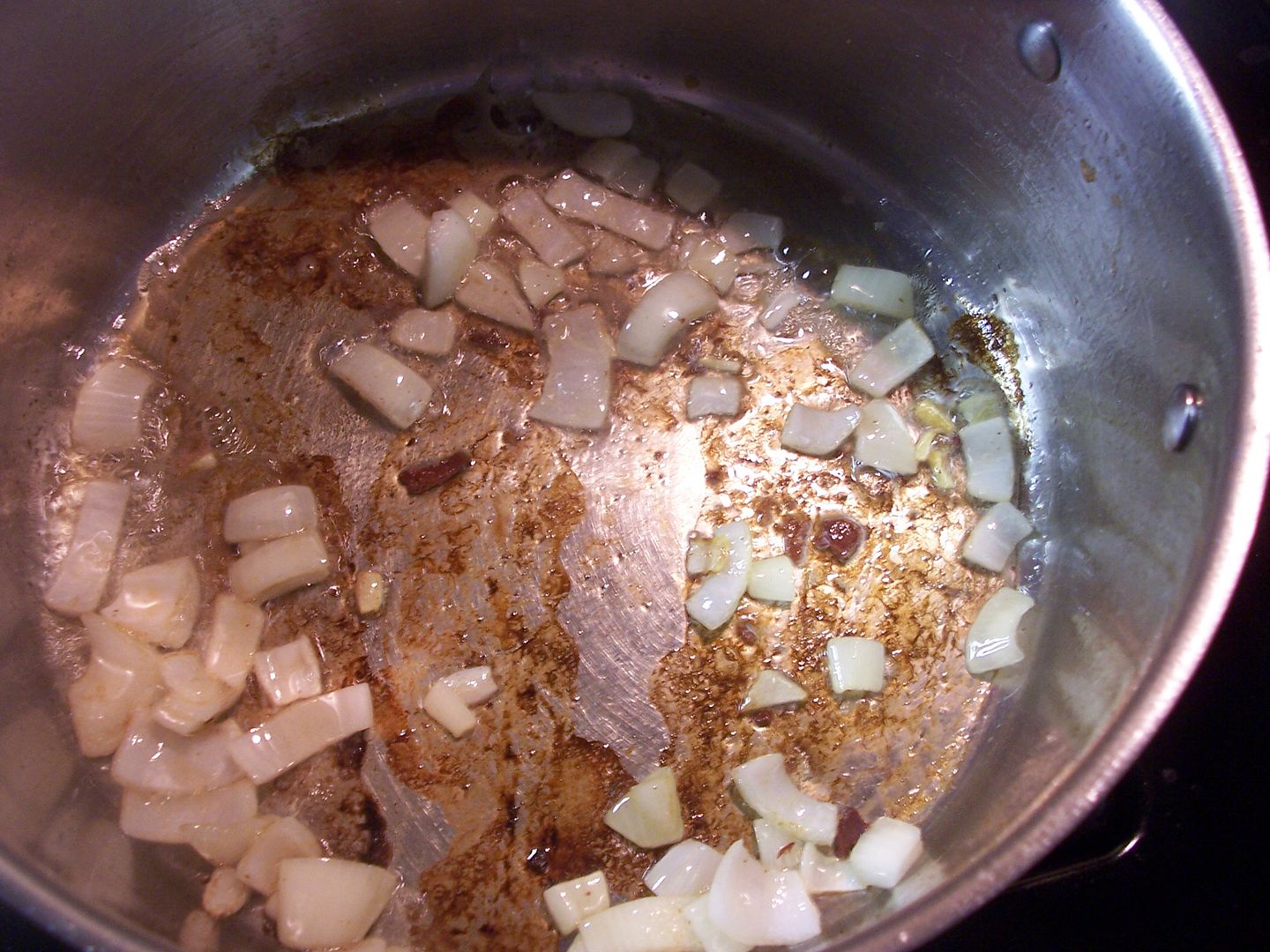 added the green beans..
and cubed new potatoes.....
then covered them with chicken stock, letting them simmer til tender...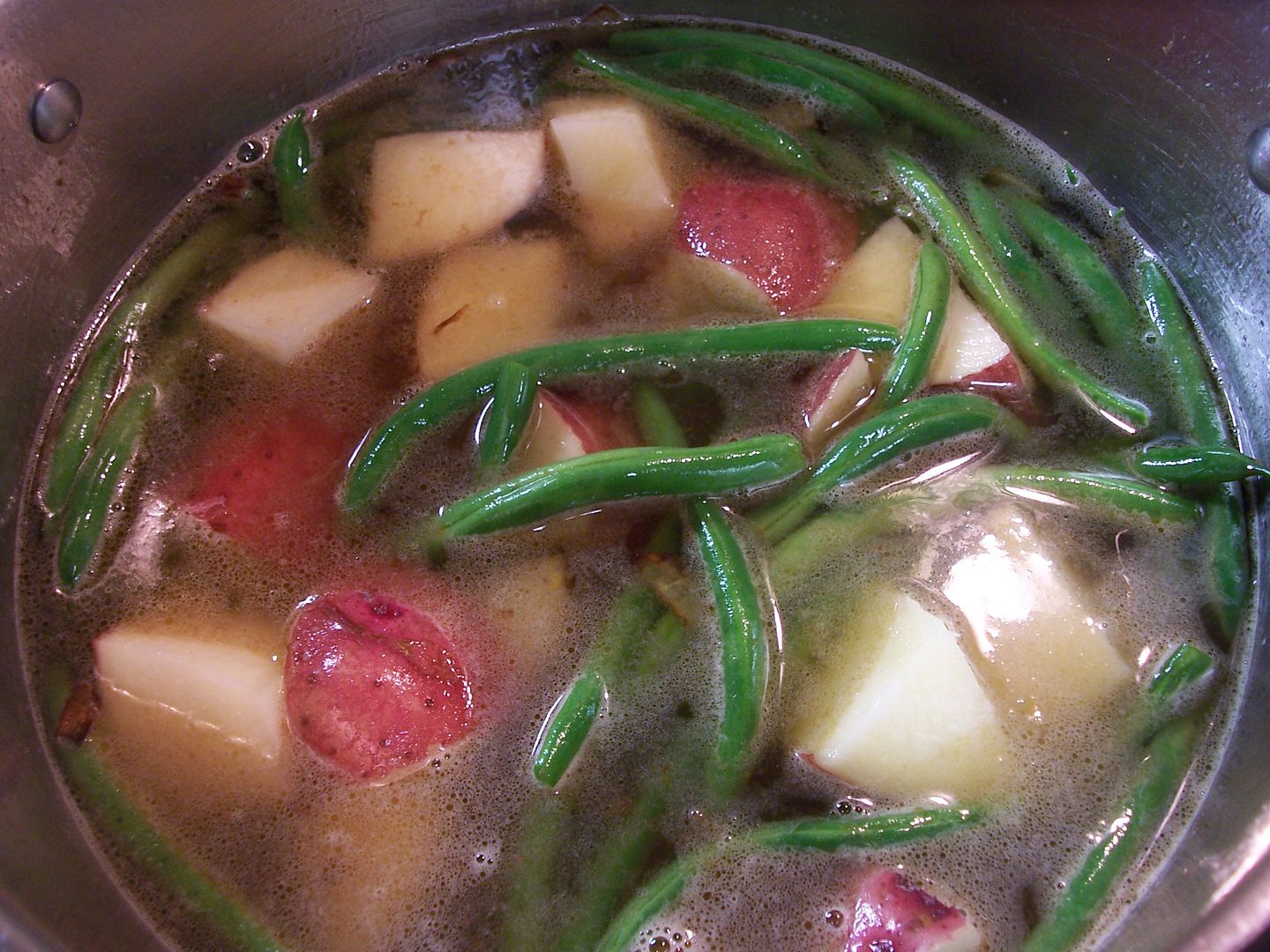 added salt and pepper and butter to taste and topped with the crumbled crisp bacon..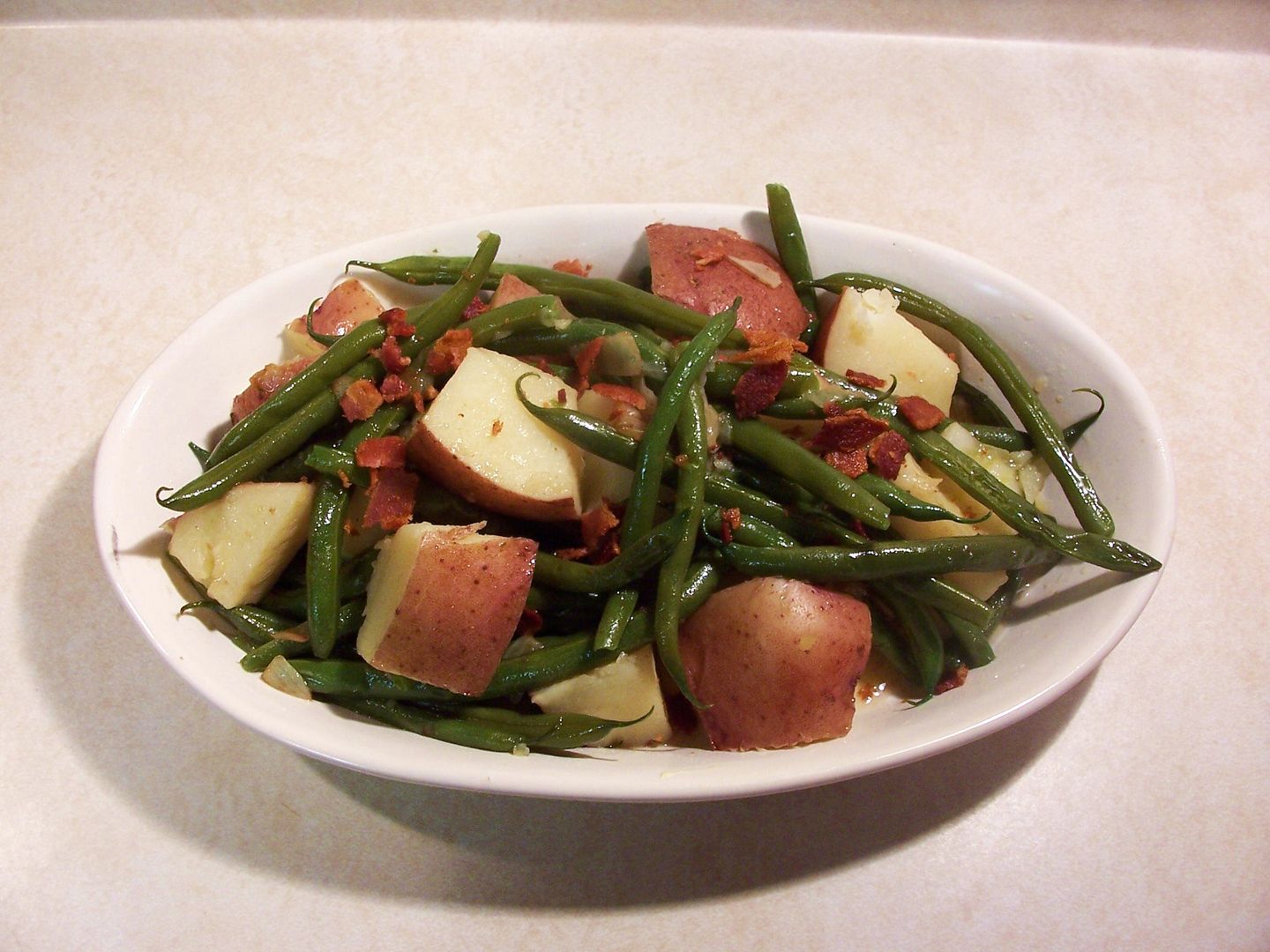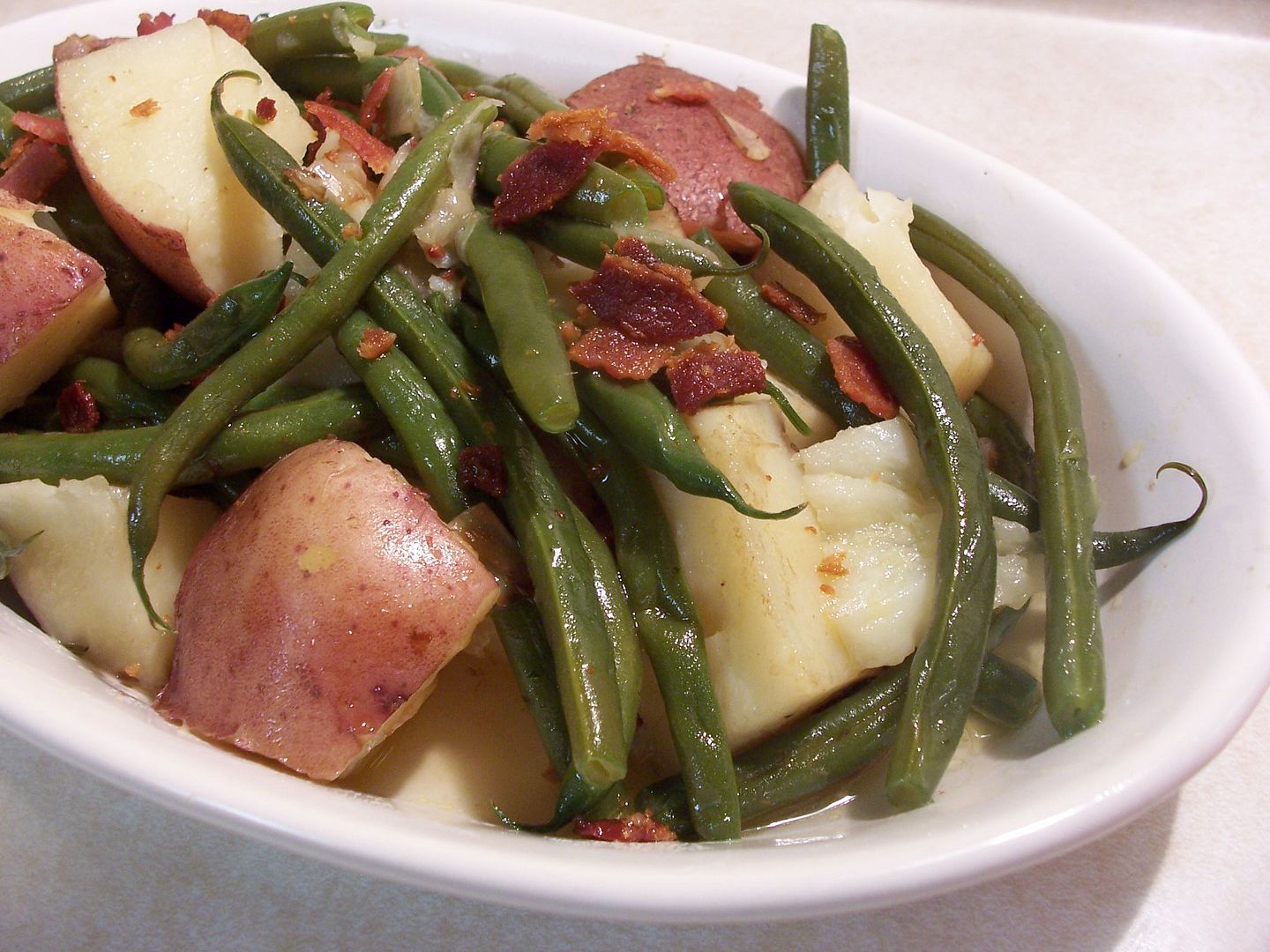 my mess of green beans-n-new potatoes with fresh sliced tomato...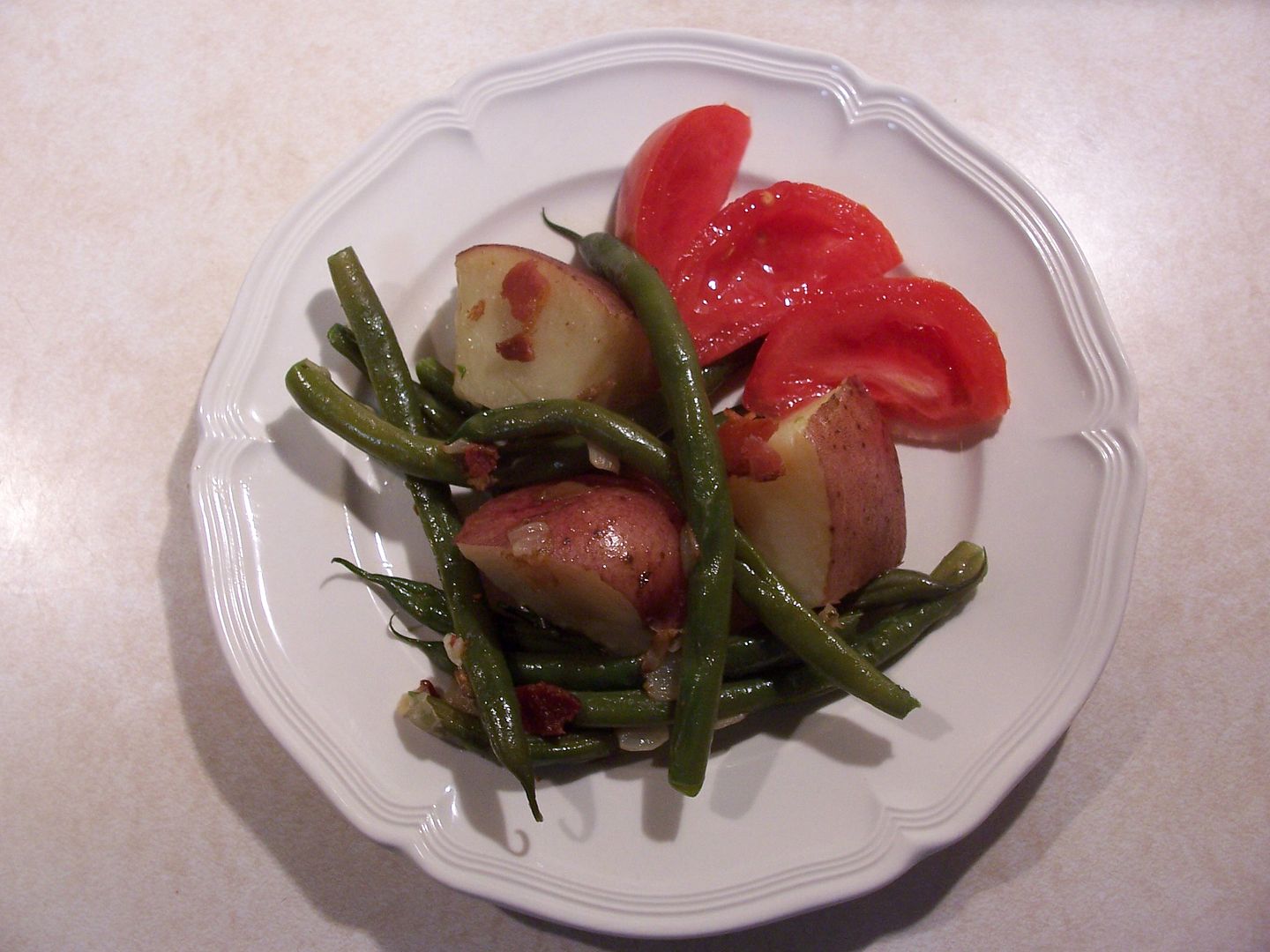 My friends were right.... A "mess" is just enough! :)