These were fun! I wanted to make something special for the first cook using the
Rib-O-Lator
from Bob at
Rib-o-lator.com
While walking through the grocery store I happened upon one package of foot long buns... it was a sign. :)
I've made venison beer brats in the past using this recipe and really like it...
I mixed two parts of my venison burger with one part pork..
Made a slurry with my spices and one cup of beer.....
1 tsp allspice
1 tsp crushed caraway
1 tsp marjoram
2 tsp white pepper
2 tsp salt
this was for about 3lbs of meat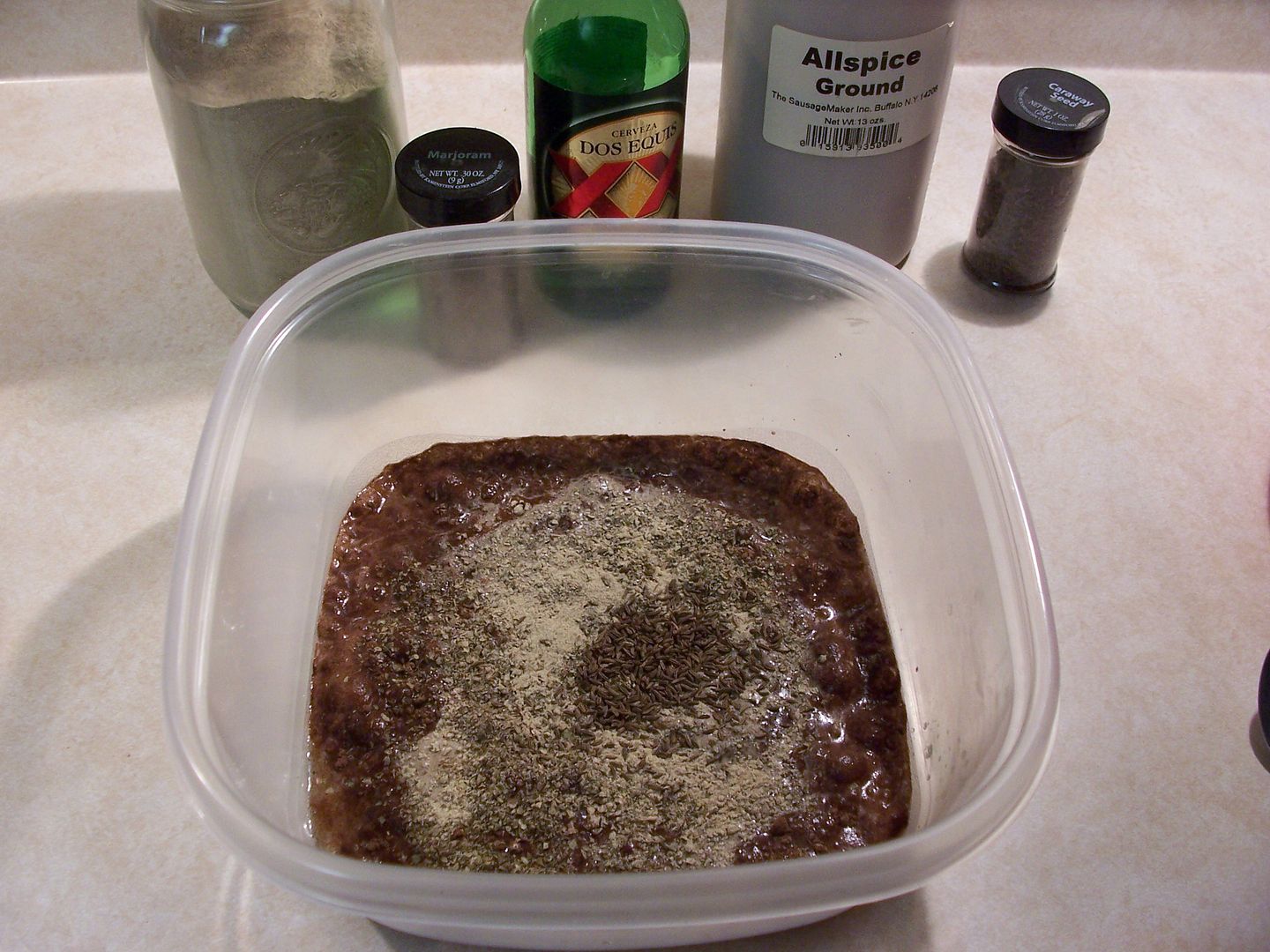 I let the mixture chill overnight...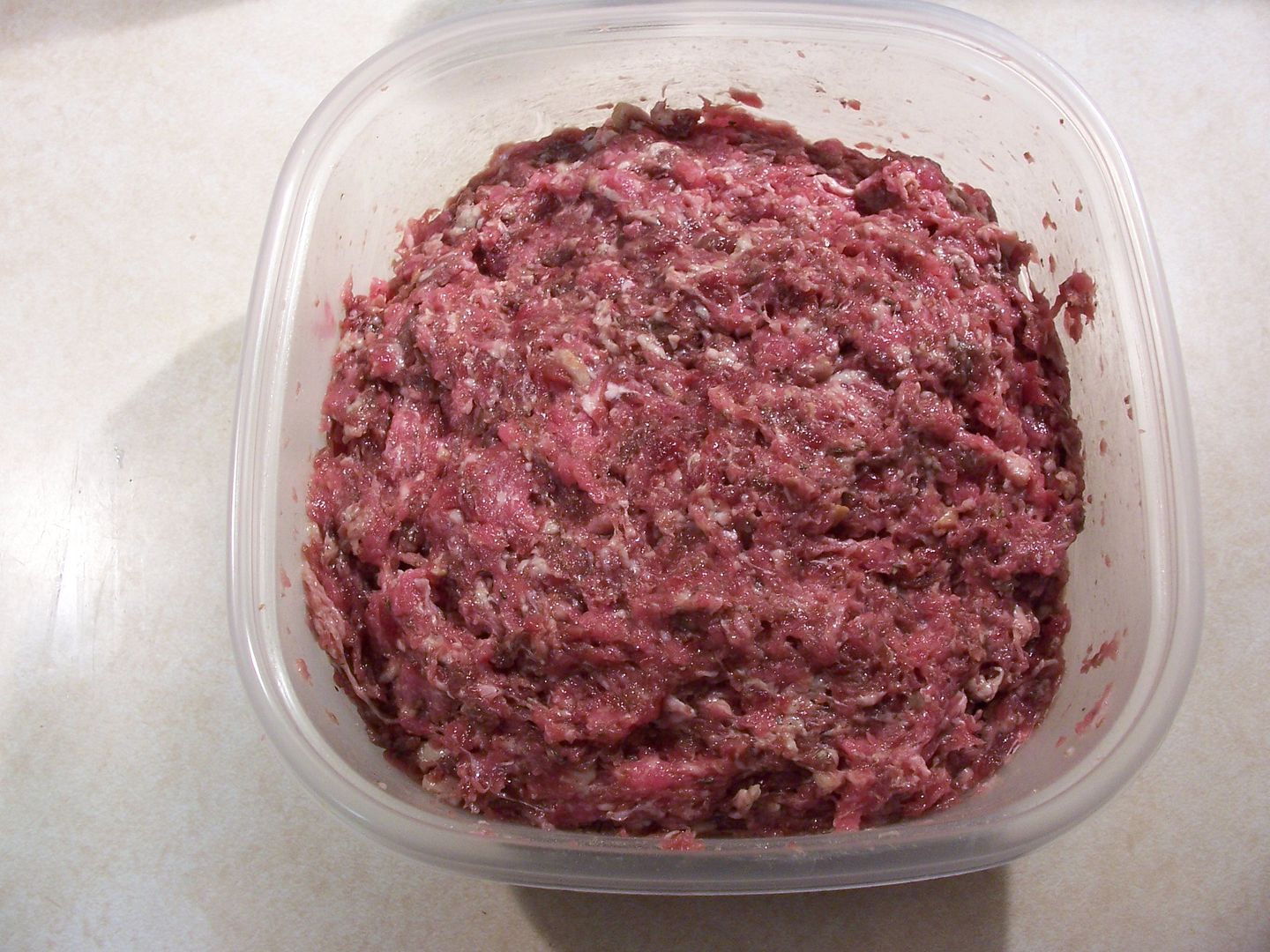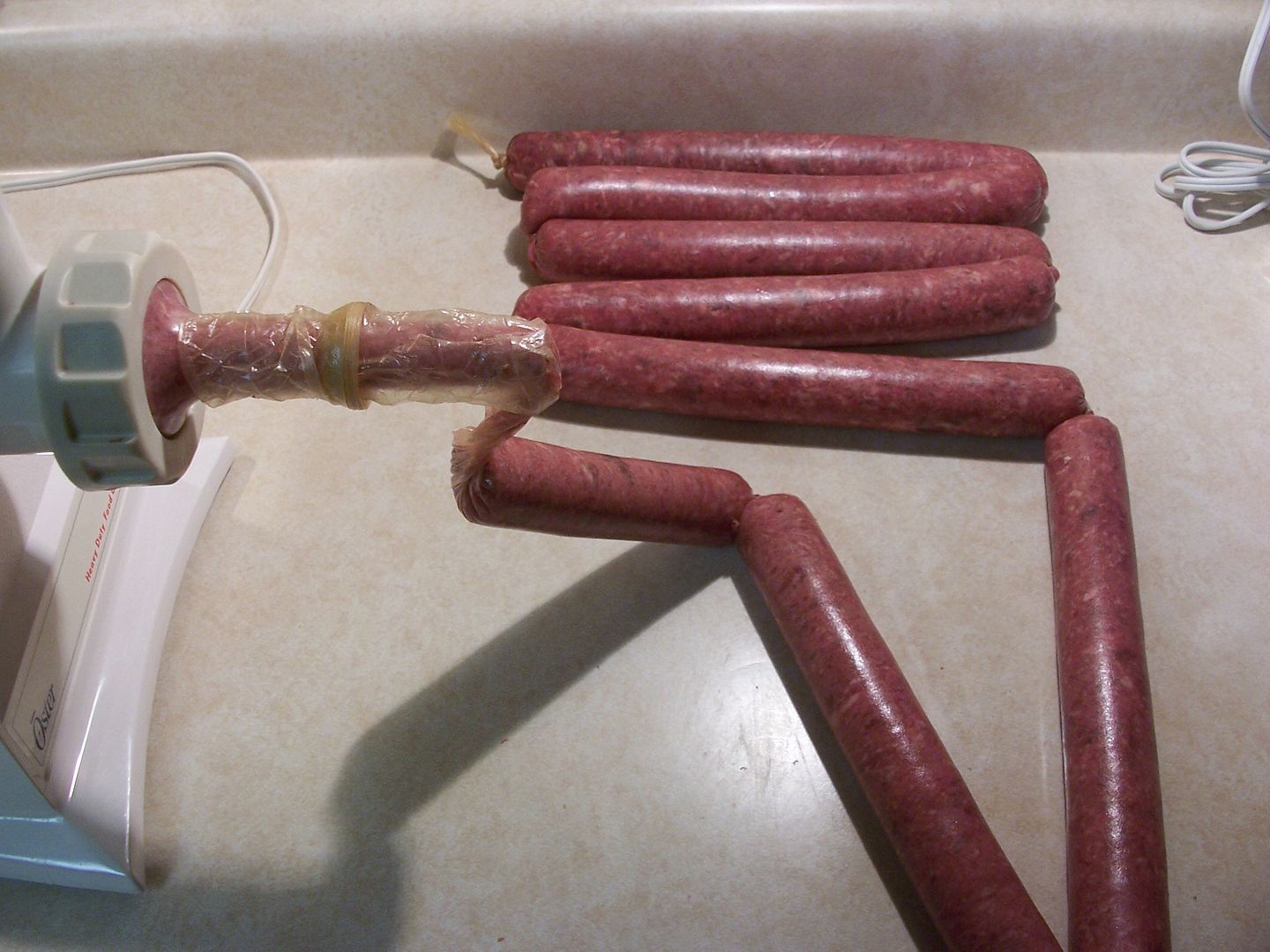 Well...the first one was 12 inches.. the rest were iffy. :)





I placed a pan of onions topped with butter, some chili and some kraut on the shelf of the drum..





then loaded the Rib-O-Lator racks with the venison beer brats...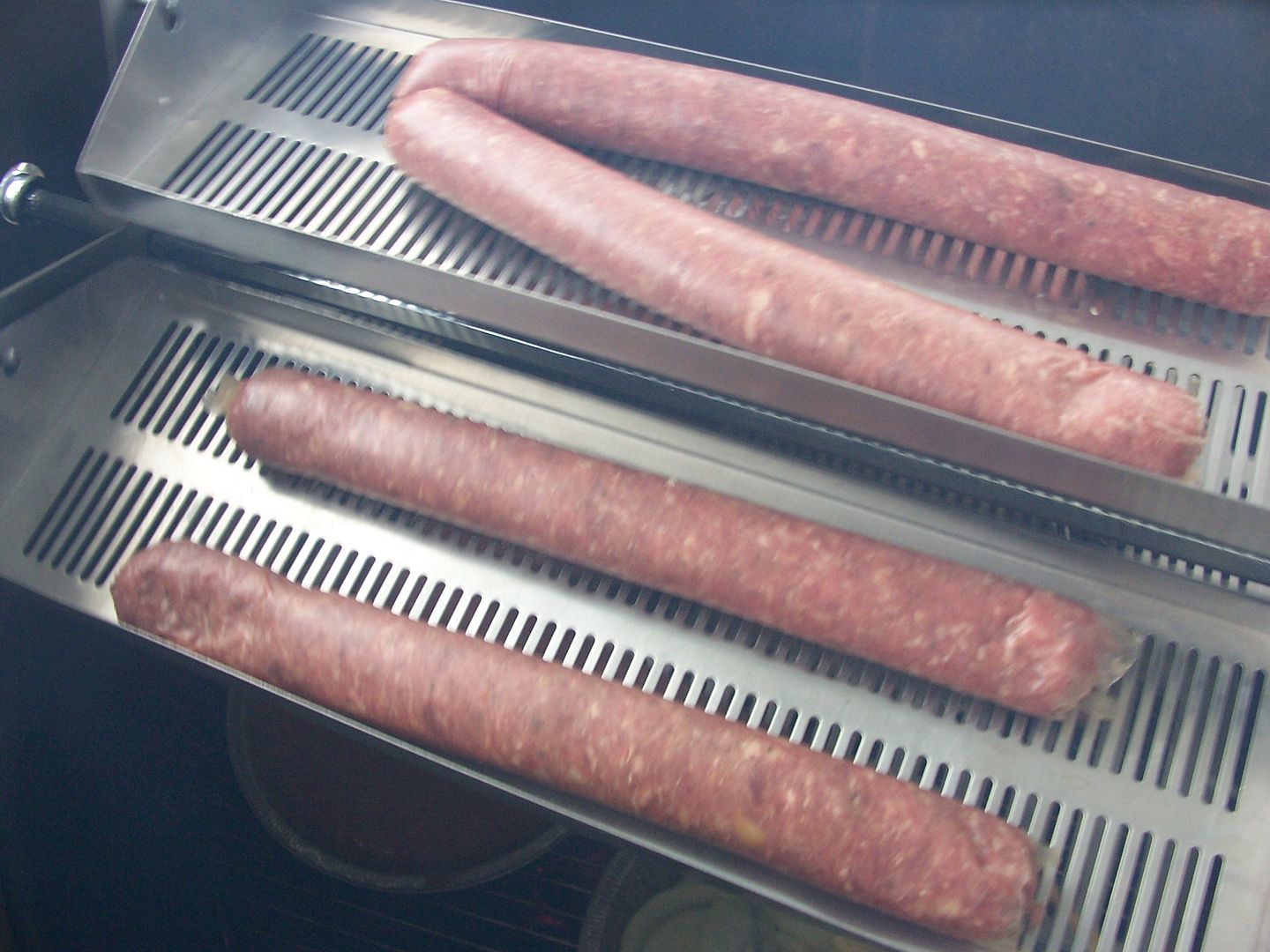 turned the Rib-O-Lator on and let it go!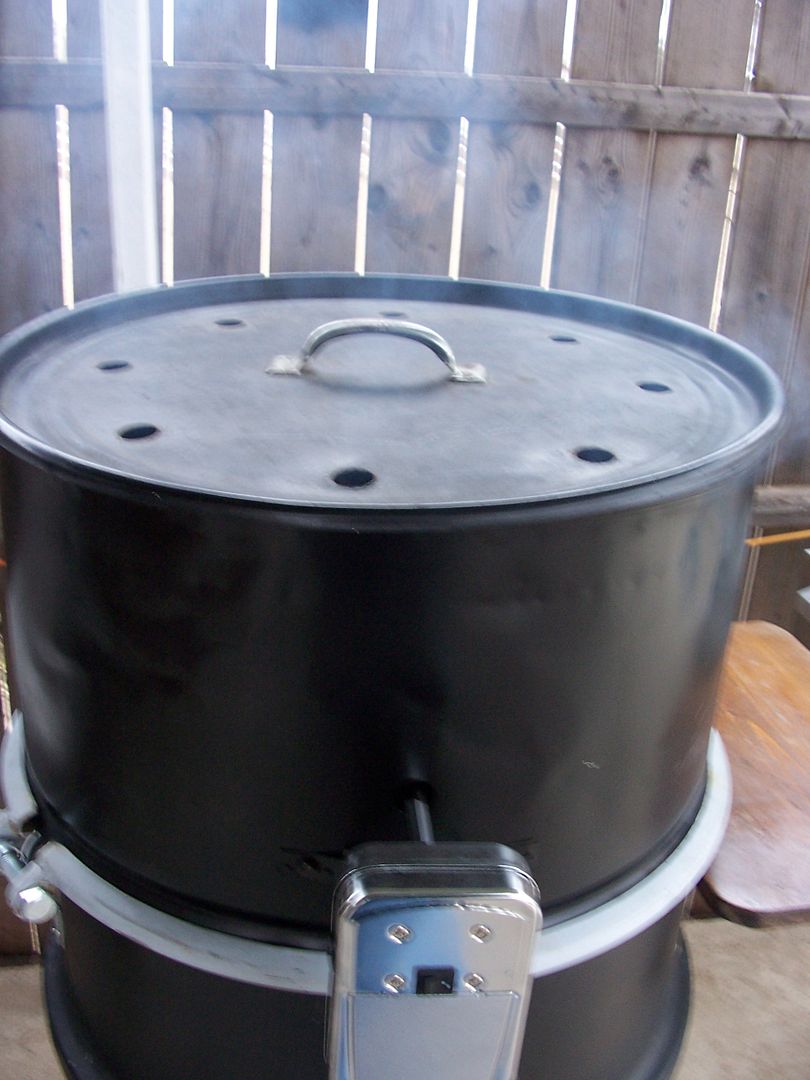 The brats turned out great.. the Rib-O-Lator cooked them so evenly...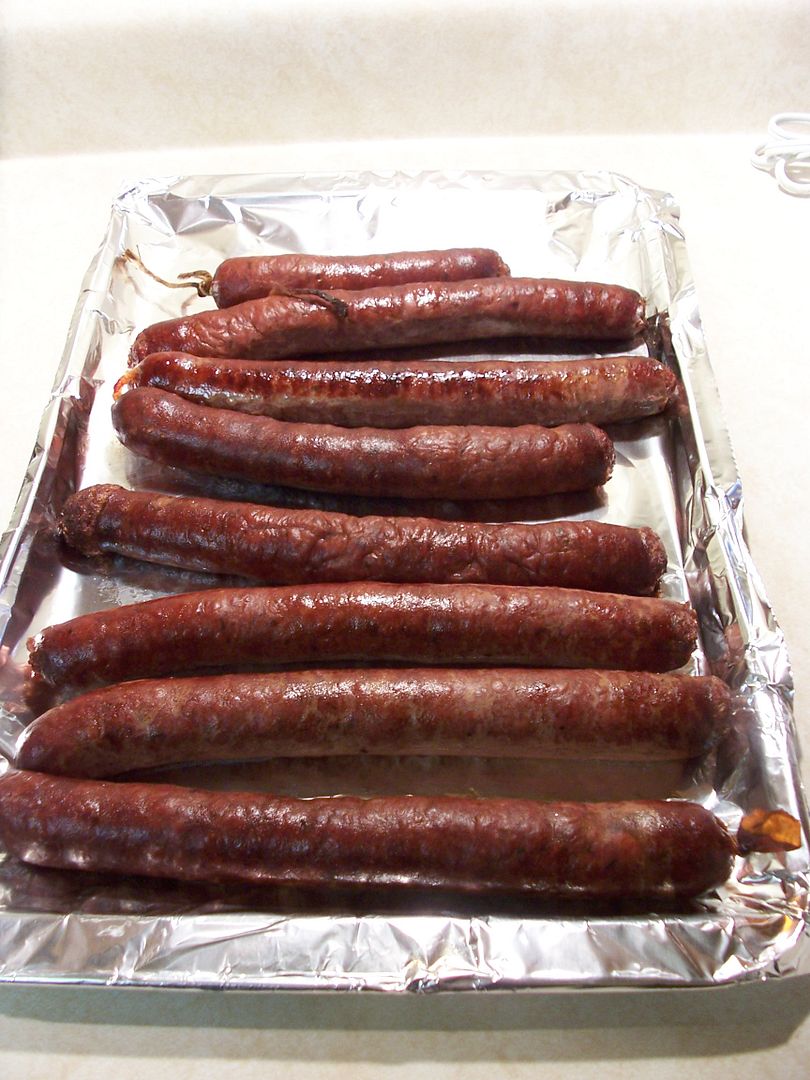 The fun part was deciding what to top mine with!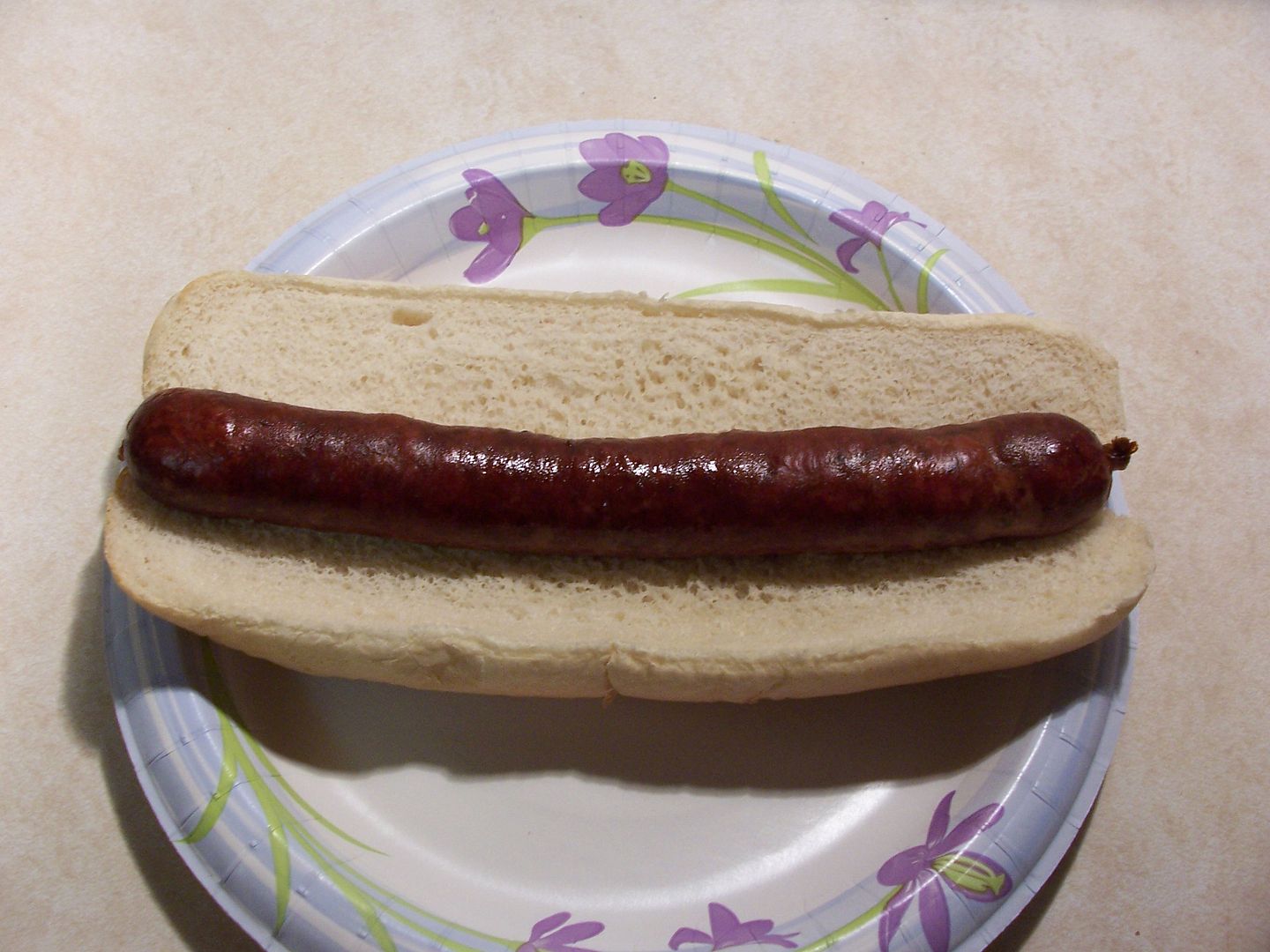 I went for the kraut, caramelized onions and a few fresh minced onions, crispy bacon and a ribbon of spicy brown mustard.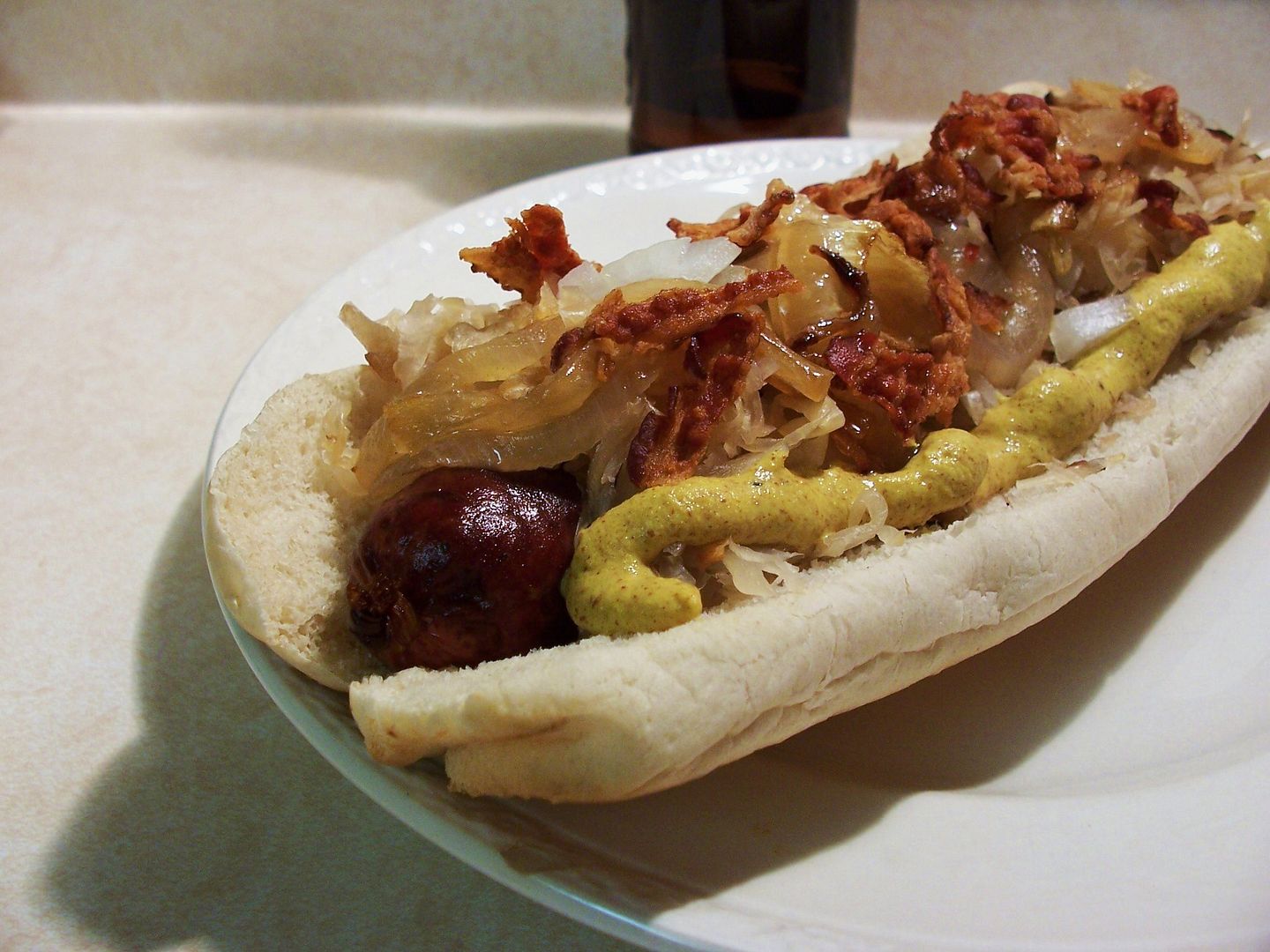 In my excitement to try my creation I failed to get a picture of some of the chili cheese bacon topped venison beer brats. lol They looked killer too!
Thank you again Bob, I'm looking forward to trying new things with this unit. :)