A talented smoking friend who goes by the name of Drholly, kindly shared his wild rice stuffing recipe with me last week..
Due to me having too many irons in the fire.... I just found the time to try his recipe last night.
I used some of my dried morels...
the stuffing... onions, garlic, the morels, wild rice, celery, marsala wine, balsamic vinegar and fresh herbs...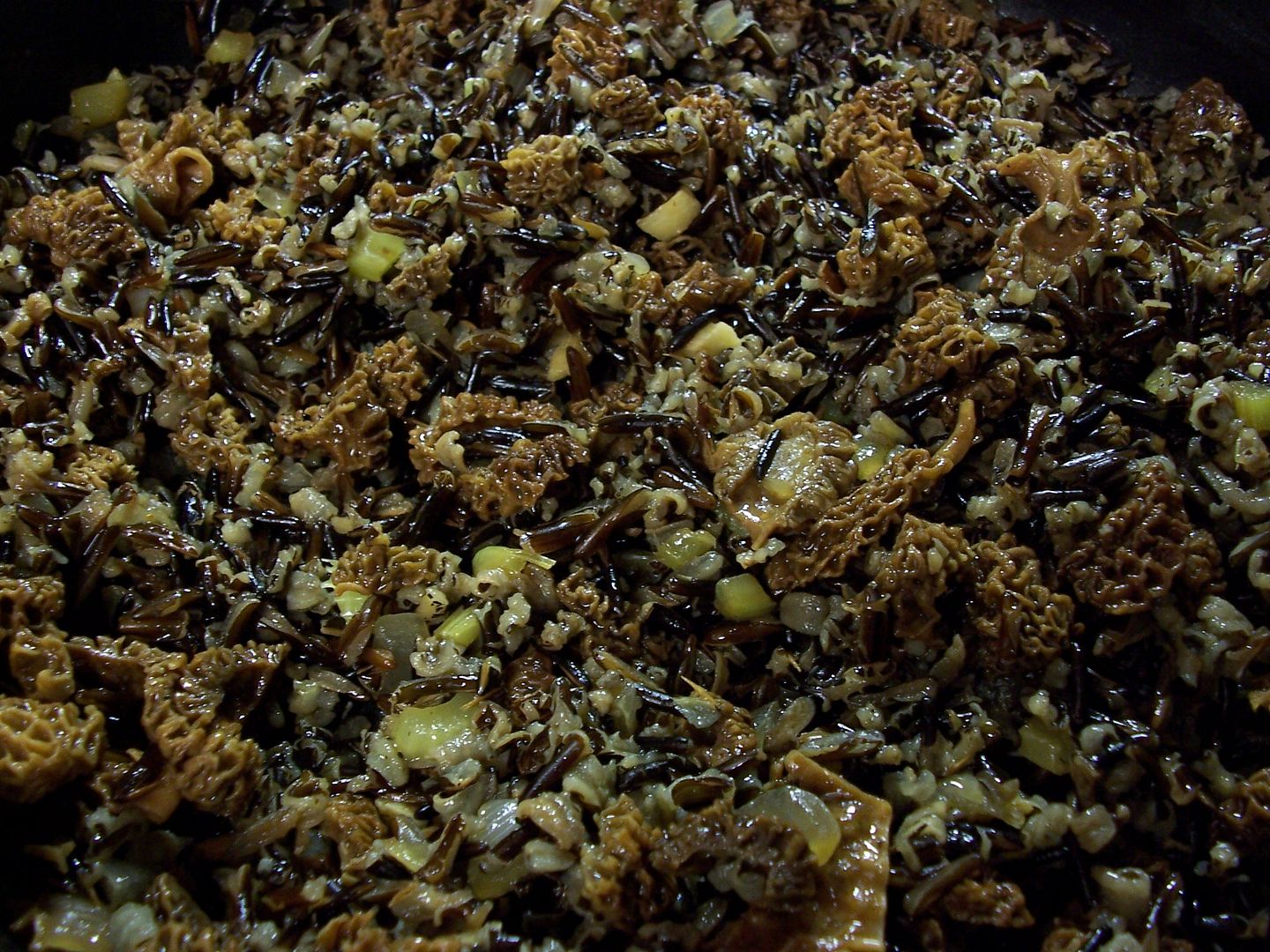 butterflied and pounded the chicken breasts to flatten..




rolling was the tricky part! lol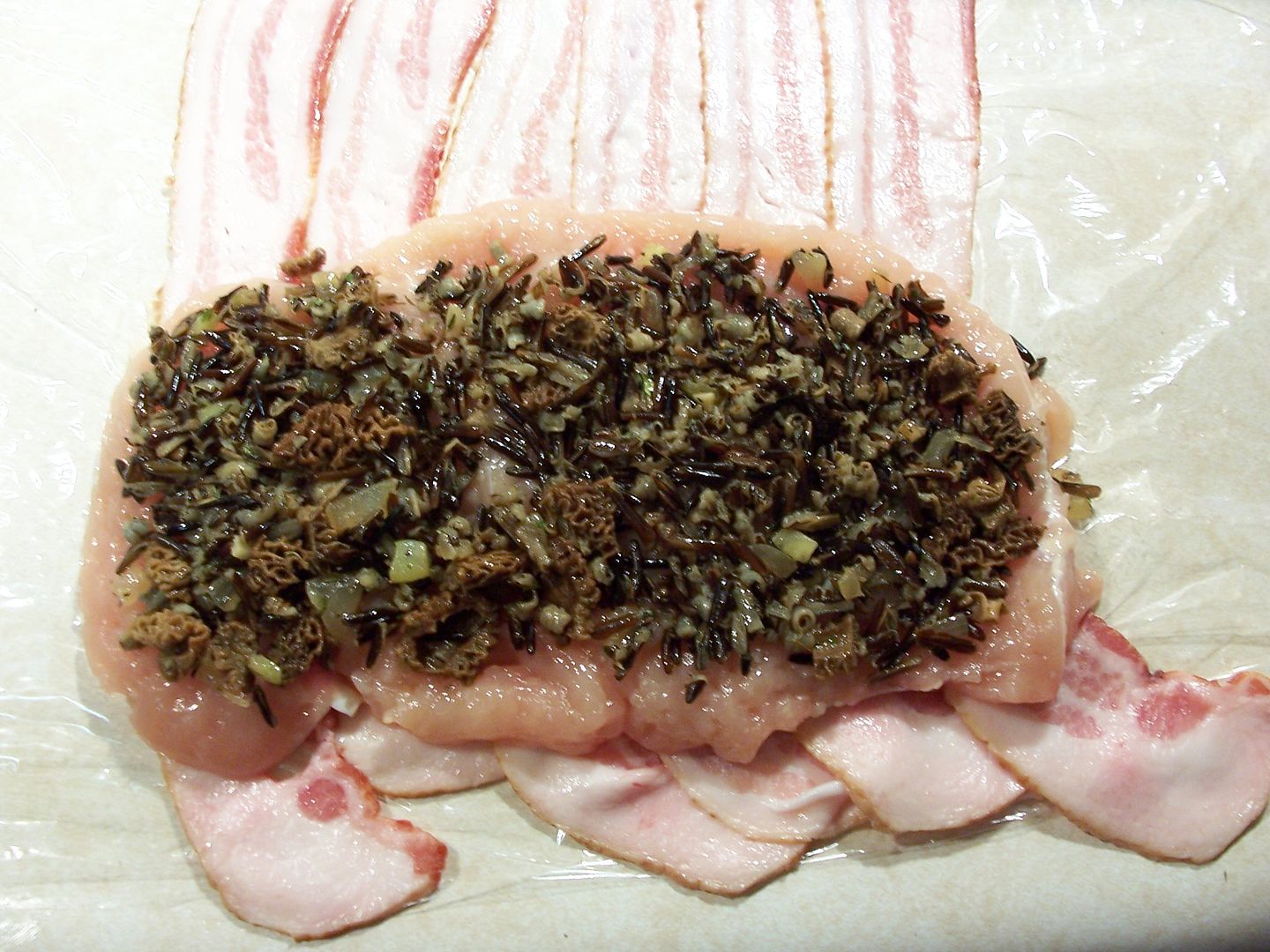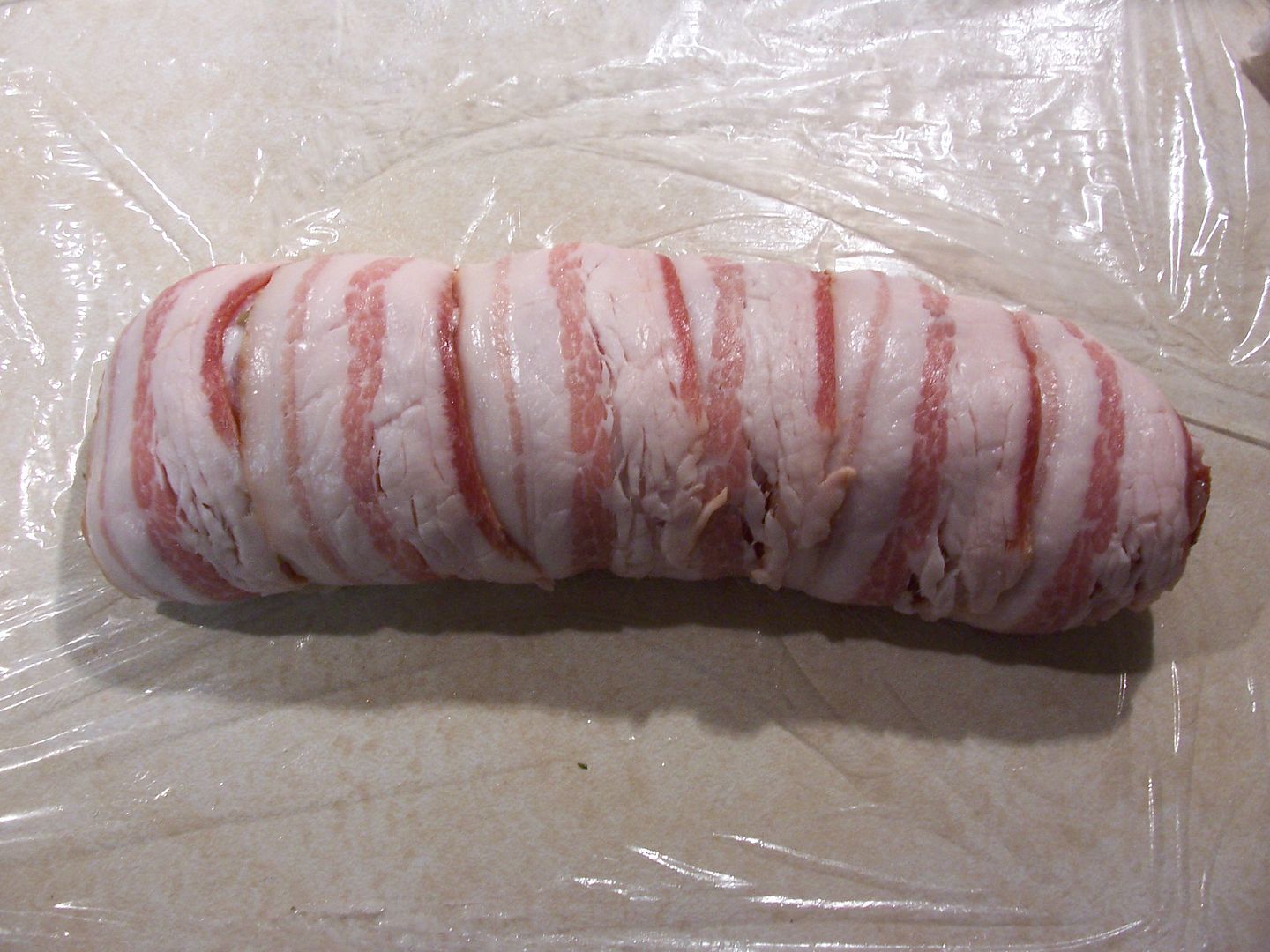 I had to laugh.. I didn't exactly plan on making so many of them. There were enough to feed an army.
Into the Memphis Pro at 350 degreesF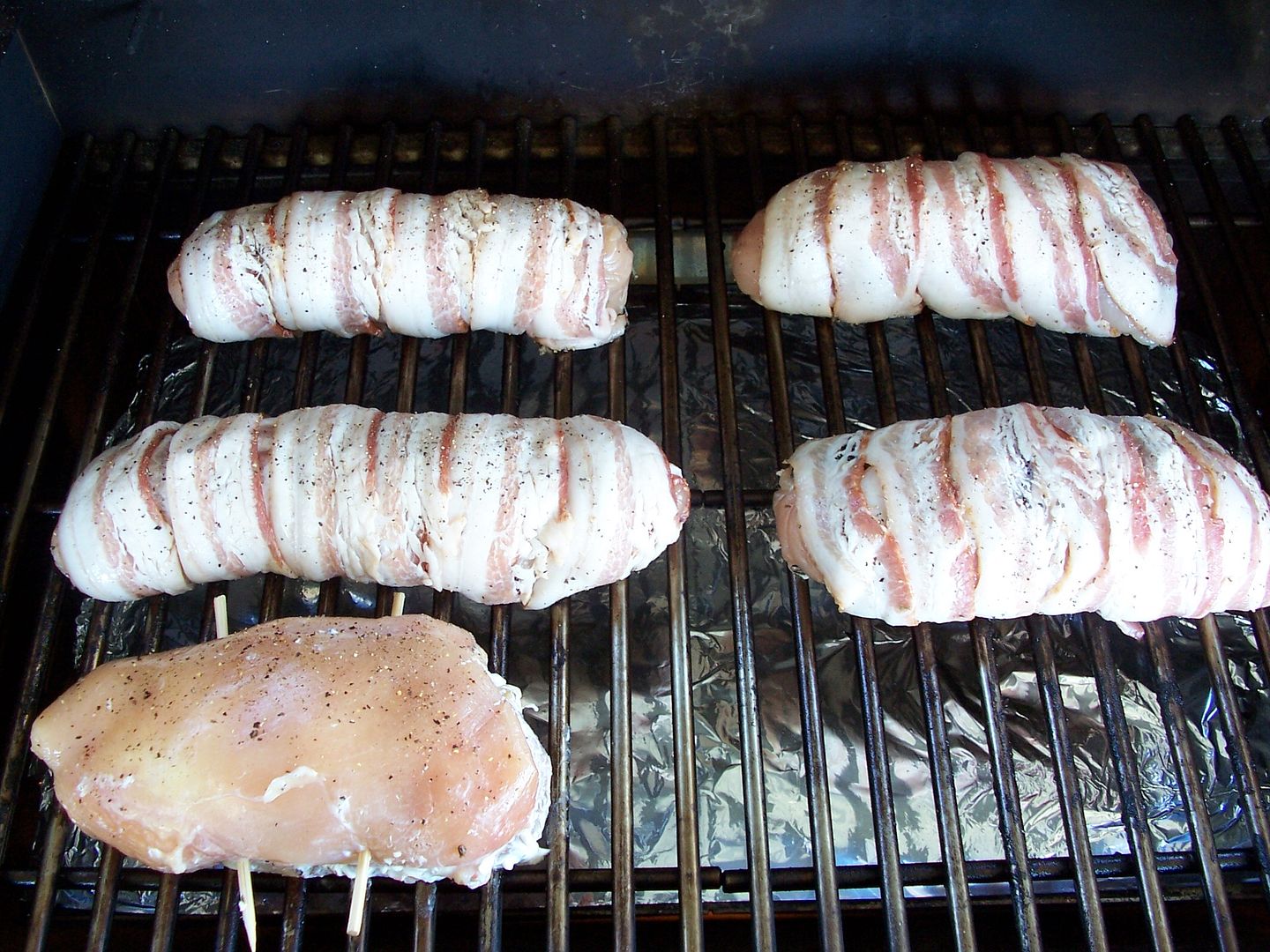 I love the way the Pro crisps the bacon...





I picked the smallest one and stared at if for a minute..
realizing there is NO way I could eat the whole roll, I cut it in half....



The wild rice stuffed chicken was wonderful!! I made smashed tatoes and mushroom gravy with a side of steamed asparagus..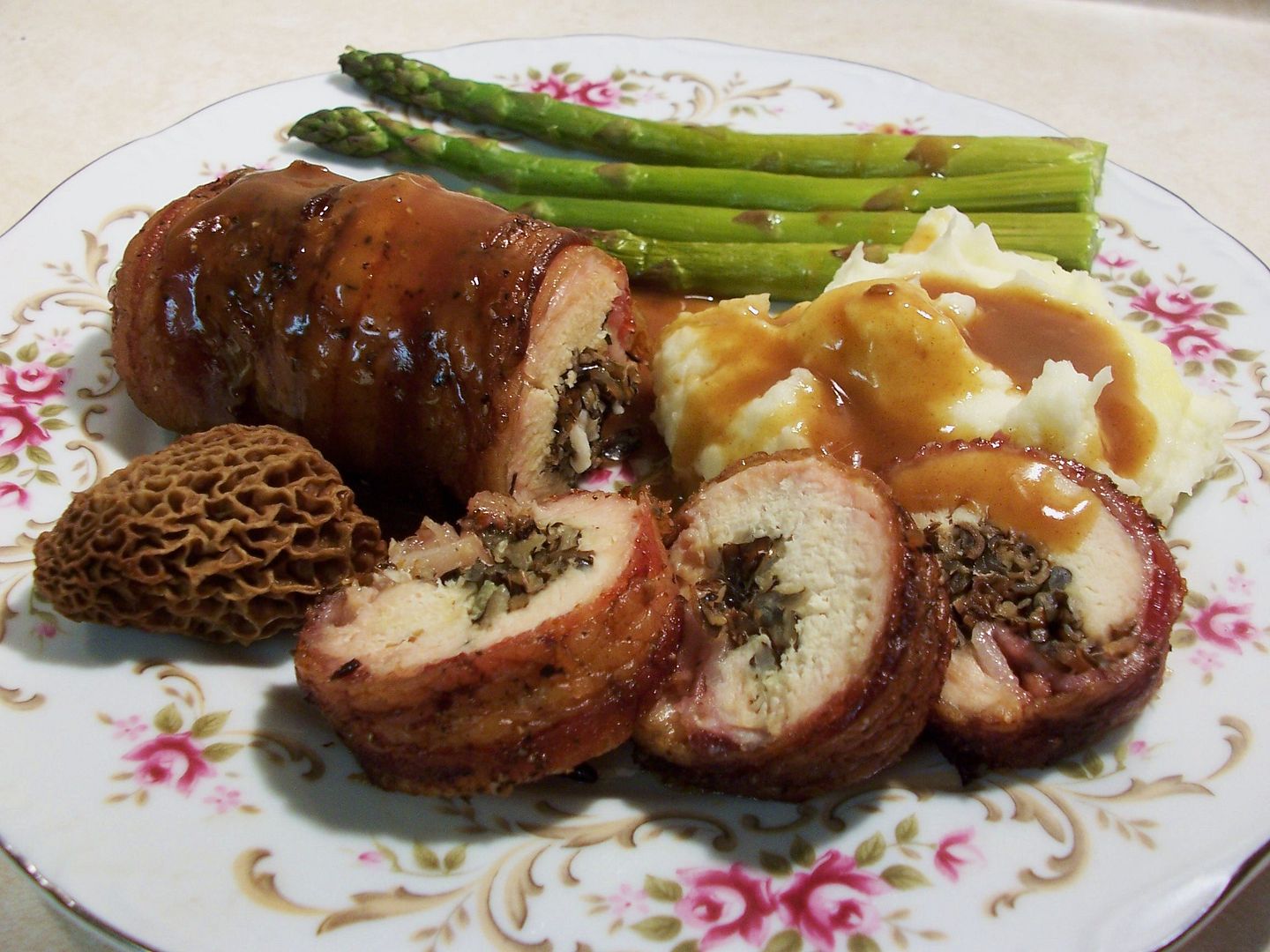 Thank you so much for your recipe David!! I loved it. :)
David's recipe...

1 sweet onion (diced fine)

2 -3 garlic cloves (diced fine)

3 celery ribs (yup - diced fine)

Mushrooms - couple cups chopped (I had shitake and baby bellas on hand - something earthier than the bellas would be good)

cooked wild rice (I start w/1 cup of the broken stuff and 3 cups of home made chicken broth for cooking it)

a little Marsala wine

a few drops of Balsamic vinegar

fresh parsley, sage, rosemary and thyme



While the rice is cooking, warm some canola oil in a pan and melt a pat or two of butter into it. Add the onions, garlic, and celery - cook till translucent and scoop into a bowl. Add a little more butter and then the mushrooms. Cook them on medium til they give up their liquid. De-glaze with the Marsala and cook a few minutes to take the alcohol edge off. Add the onion mixture and continue cooking. Add a scoop or three of the liquid from the cooking rice - cook till most of the liquid is gone and put in a big bowl.

Chop the herbs and add to the hot onion / mushroom mixture - mix well.

Drain any remaining stock from the rice and add rice to the bowl - mix well.



At this point I tasted it and felt it needed something (beyond a bit of salt & pepper.) My first thought was a bit of lemon - but I decided to stay on the "darker" side and went with just a little (maybe a teaspoon or two) of some really good balsamic vinegar. That did it.
Thanks again David!