It rained pretty heavily for a couple of days this week... even saw a few snow flakes.
As soon as the weather started to break and the sun peeked beneath the huge cloud, I ran out behind the house to watch the show.
These aren't the best pics, it was so pretty in person...and the crisp cool air smelled wonderful. :)


While the sun peeked under the cloud cover, I ran around to the front porch to check out the pasture. The old cottonwood tree by the plum thicket seemed to be glowing. It was shimmering gold. :)
It was a beautiful evening....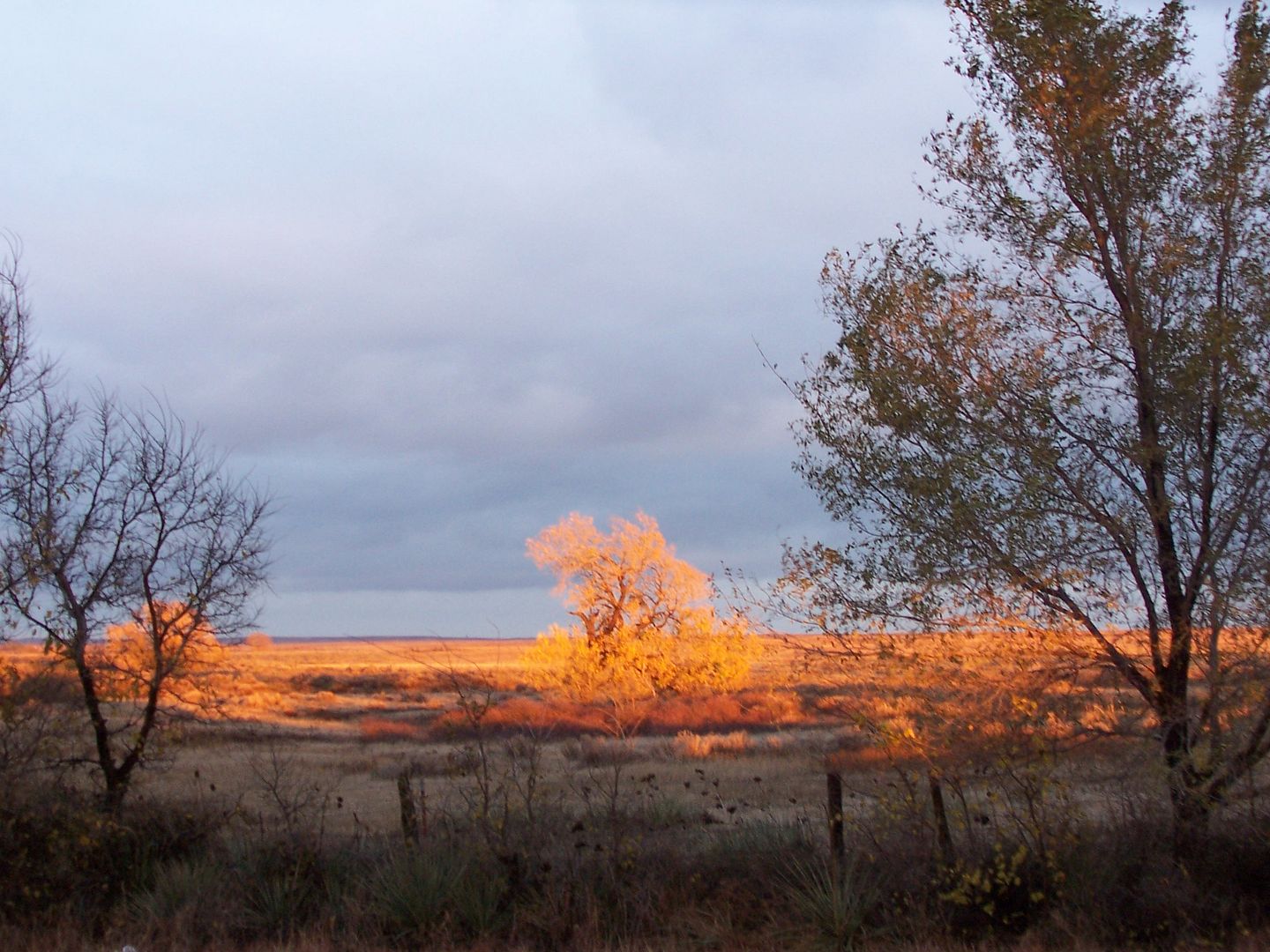 I know... I'm easily entertained! lol