I had the chance to use the Hasty Bake Gourmet again recently. (yeah Mother Nature! :))
If you haven't checked out the
Hasty Bake company
...they are located in Oklahoma, like me! Can't be all bad. :)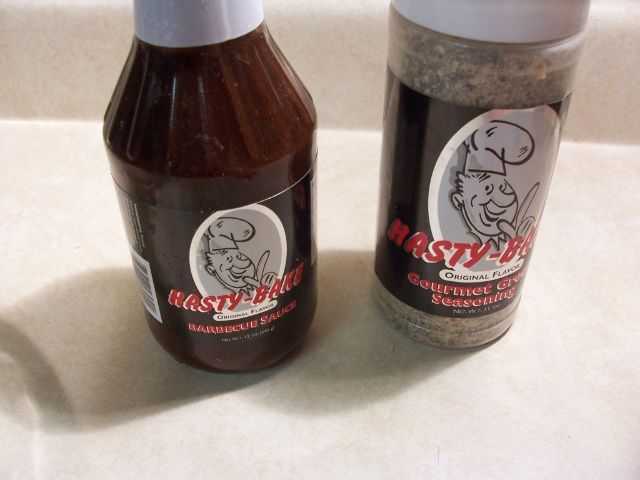 I cubed some tatoes, onions and garlic, then topped with butter and seasoned with Hasty Bake Greek Seasoning...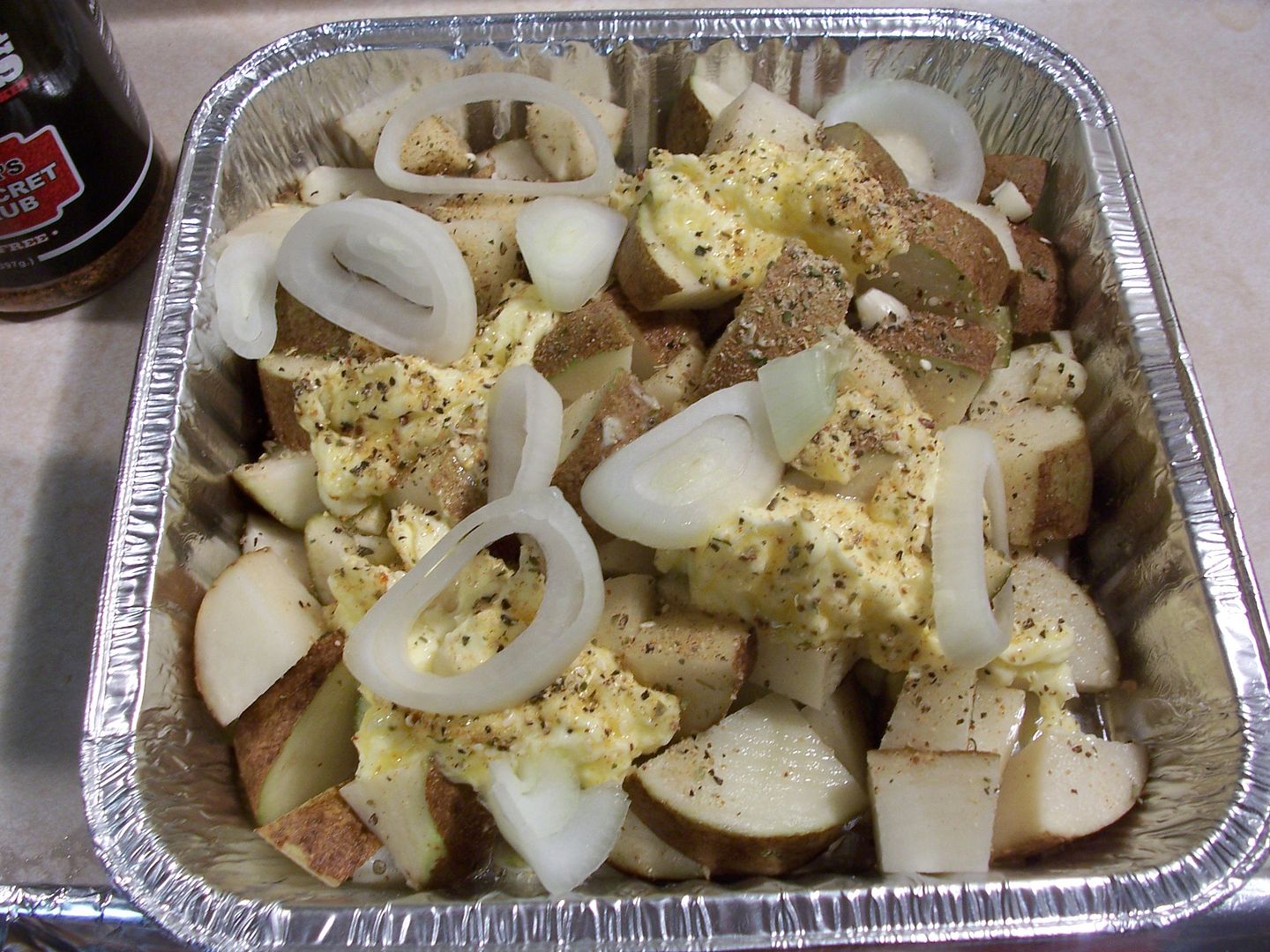 For the tri tip I used some of
Smoking Pal Big Poppa's Double Secret Steak Rub
..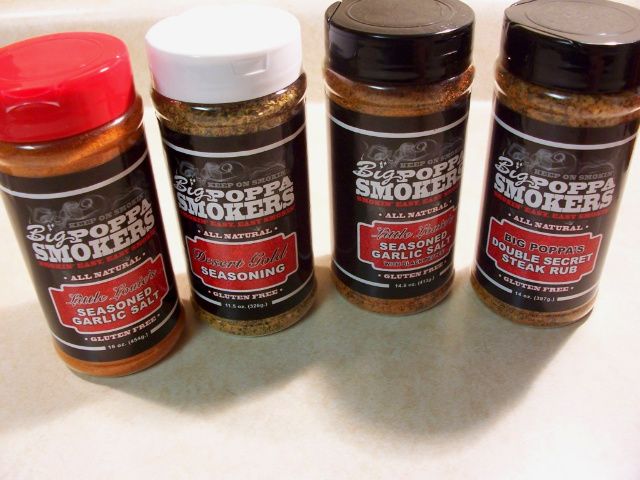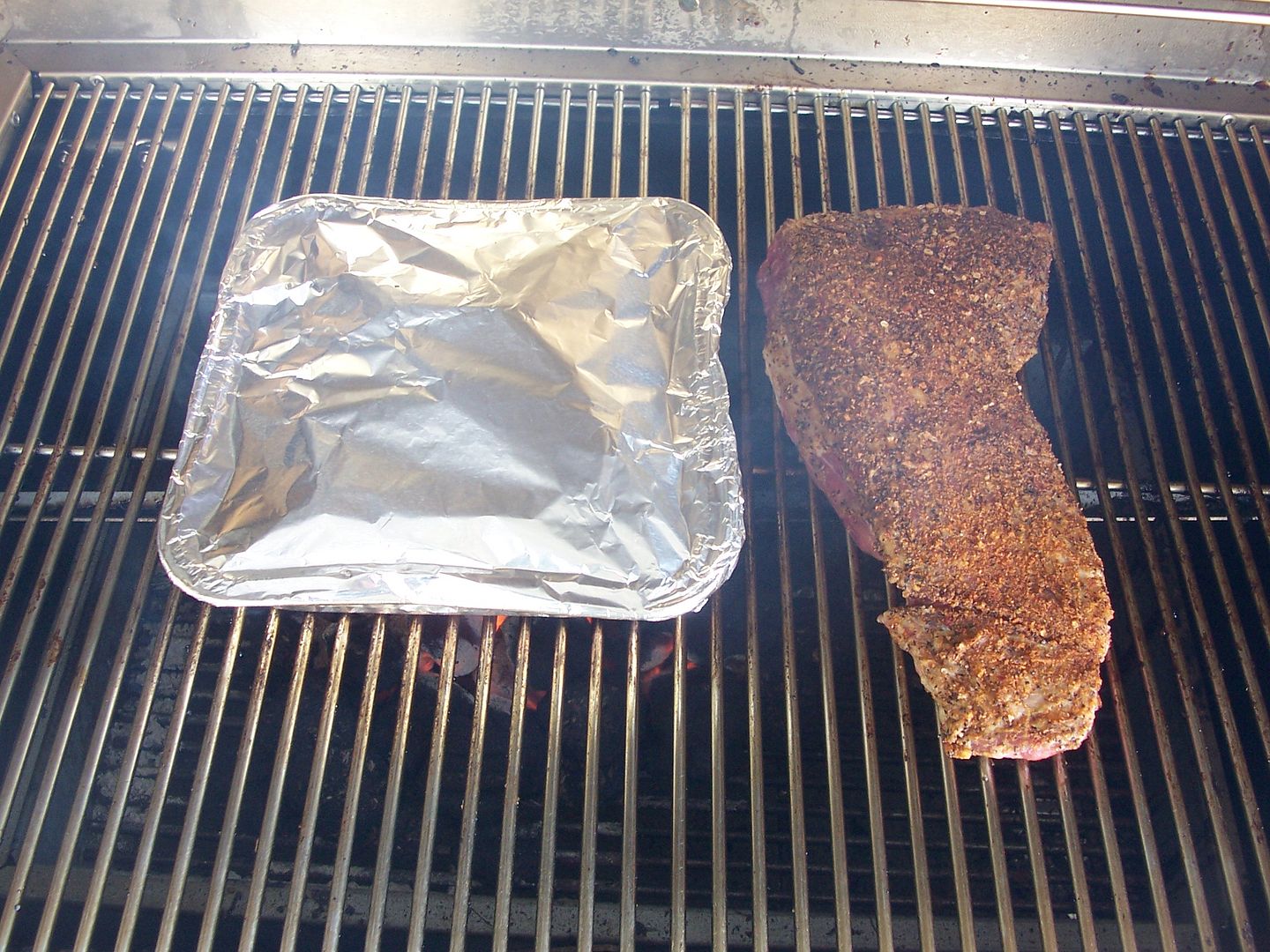 I seasoned the leeks with olive oil, cracked black pepper and kosher salt..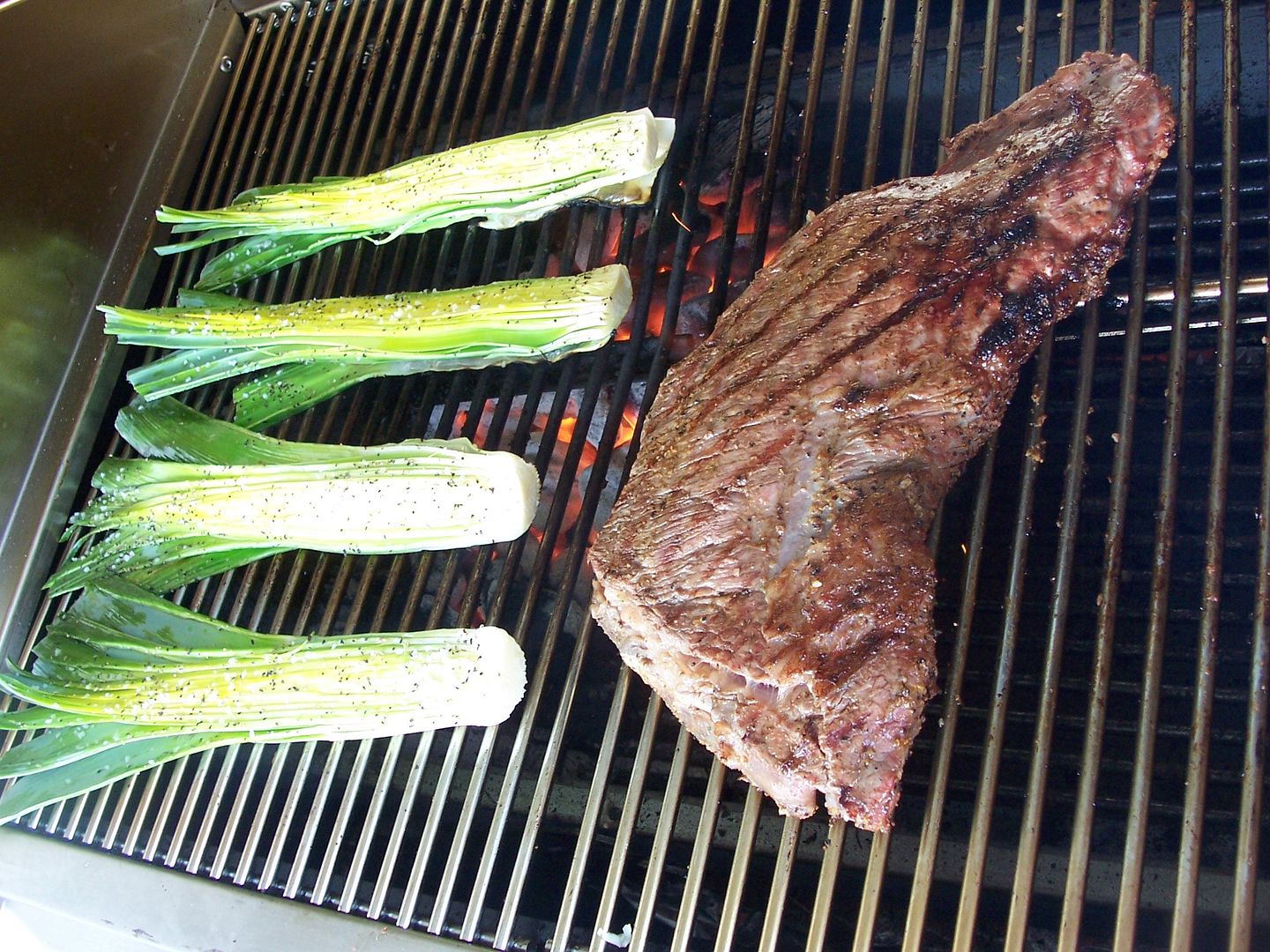 after grilling a few minutes, I wrapped the leeks in foil to steam until tender..
I brought the tri tip to an internal temp of 137F, covered with foil and let it rest on the plate for 30 minutes...
Depending on the size of the tri tip and desired degree of "doneness" you can pull it from the heat sooner or later. I was busy with another project and when I came back the IT was 137F it worked out fine for me. :)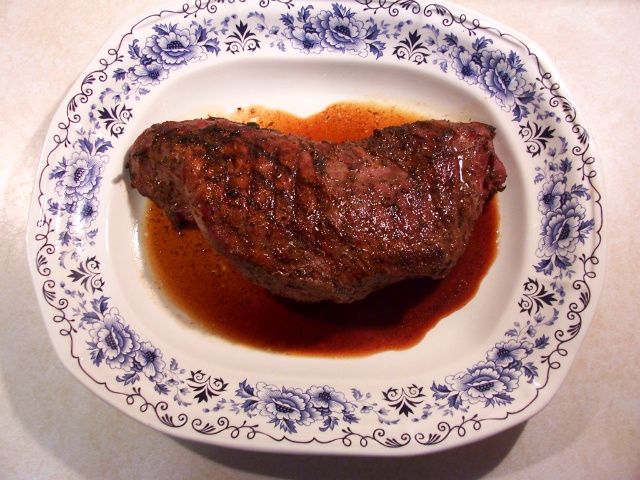 The tri tip was so juicy and tender...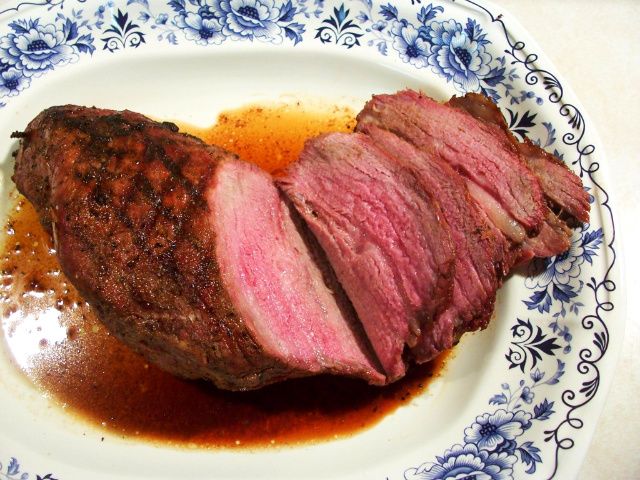 The tri tip, Hasty Bake potatoes, grilled leek with a splash of balsamic vinegar, smoked cheese and crumbled bacon...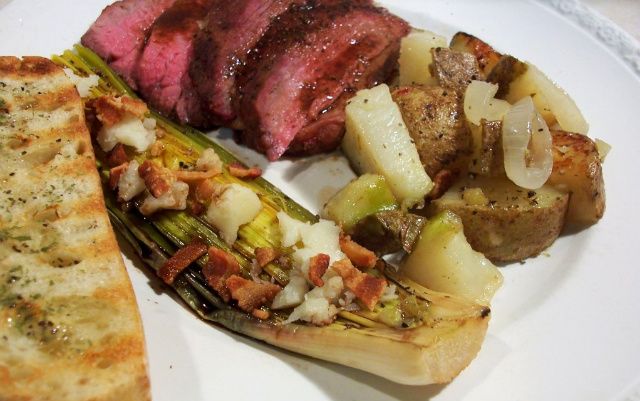 I drizzled the plate juices onto the tri tip... it was sooooo tasty, tender and moist. I will definately make this again. :)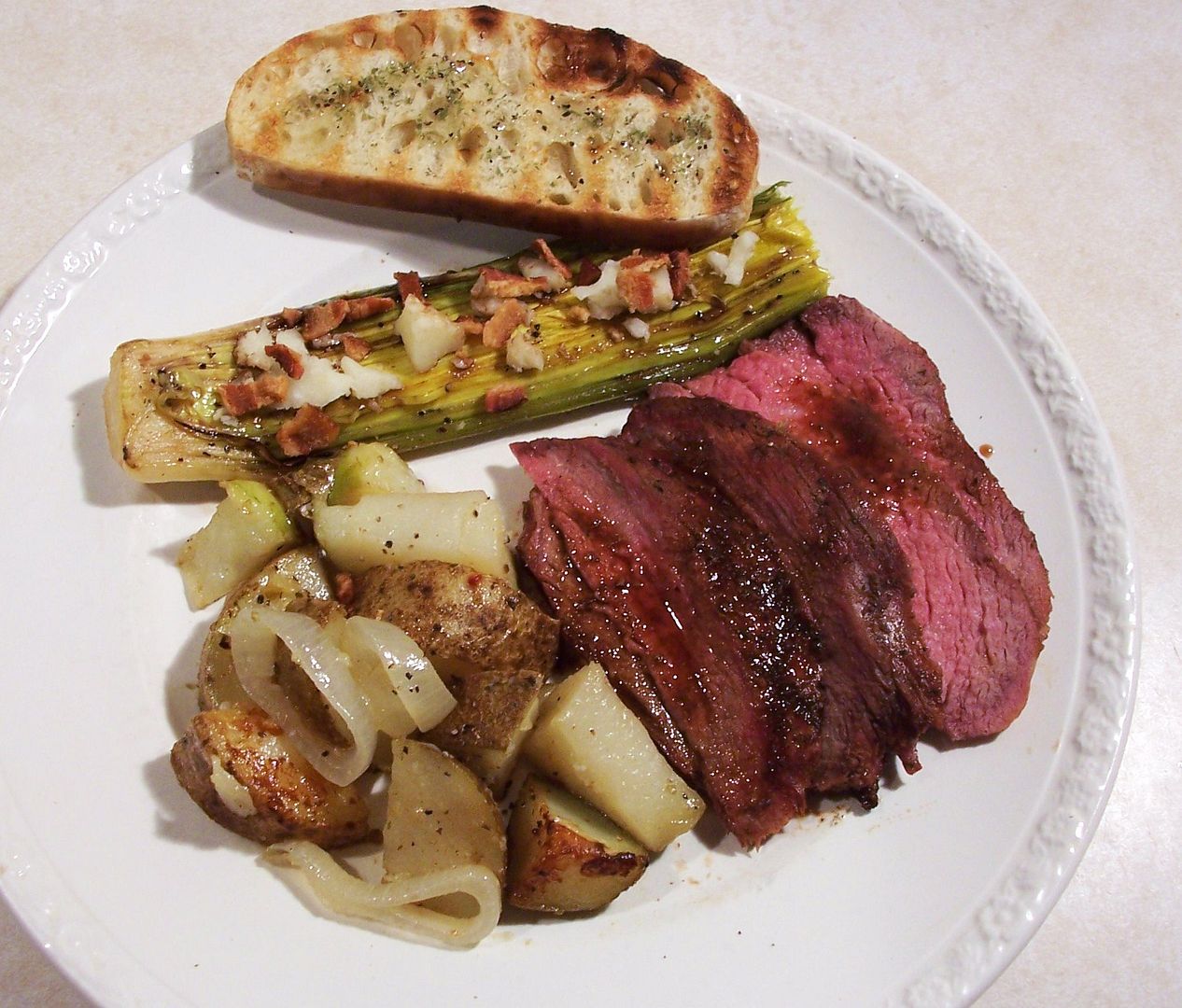 The Hasty Bake has been easy to use and puts out some tasty goods. I love it. :)