I dipped into my smoked pork stash and made a pizza on the Hasty Bake Charcoal cooker the other day...
Made my dough by disolving 1 TBS of yeast into 1 cup of warm water..
then added 1 tsp of sugar
2 TBS oil
1 tsp salt
2 1/2 cups of flour
I kneaded until smooth and let the dough sit covered for 15 minutes.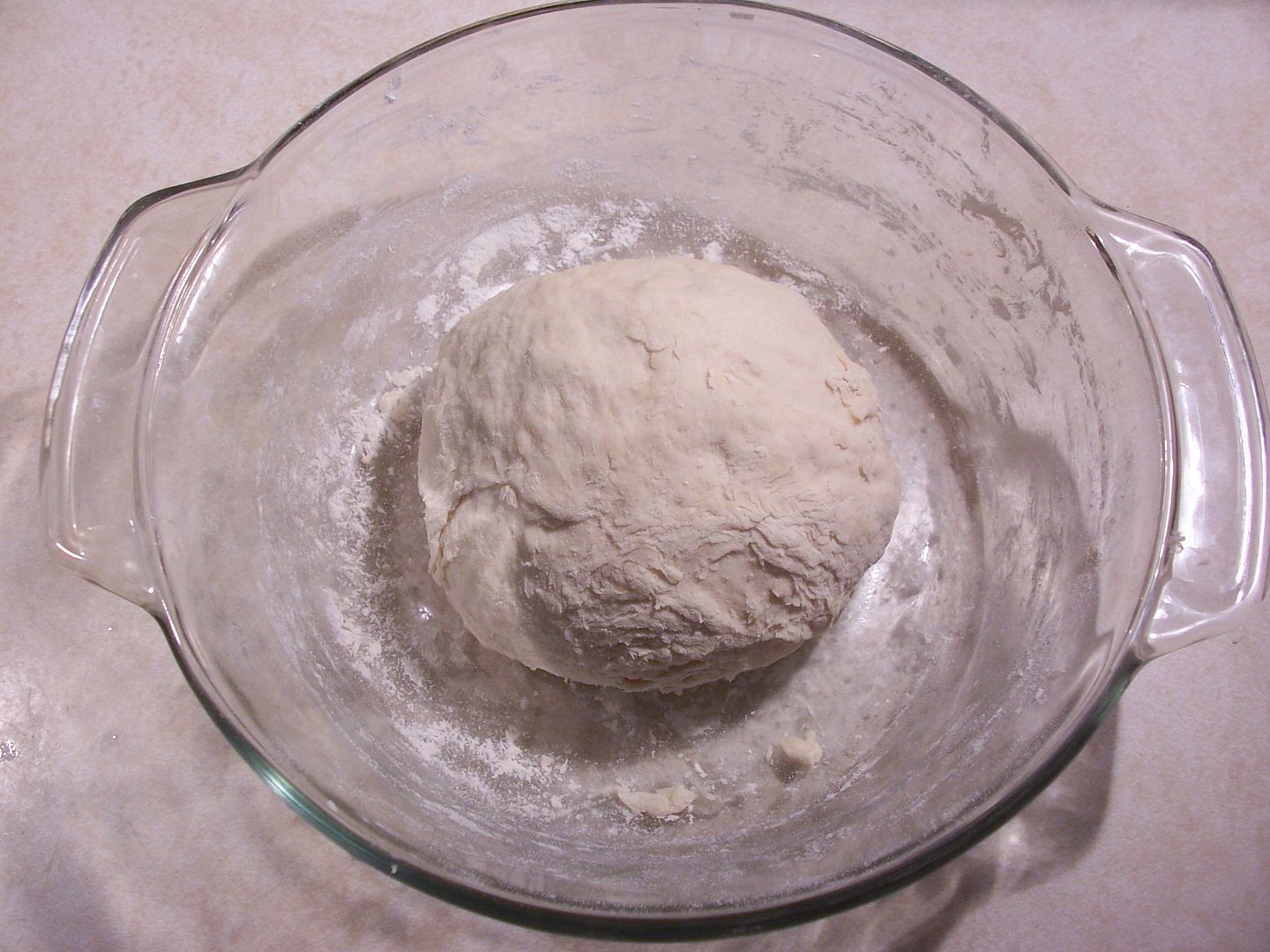 I wanted to try the Hasty Bake Q sauce with this..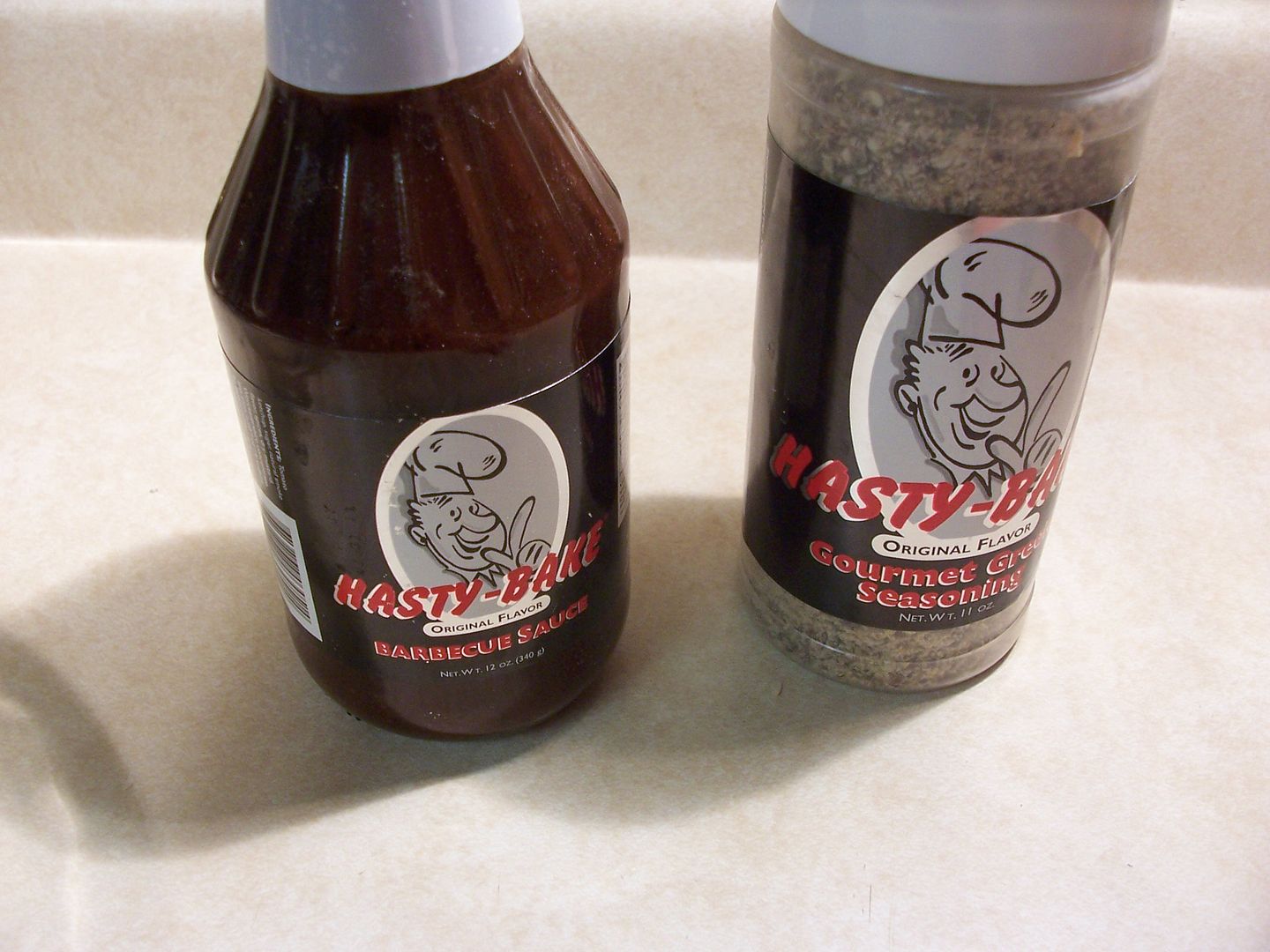 I stretched my pizza dough onto a greased pan....
added the Q sauce, smoked pork and minced scallions...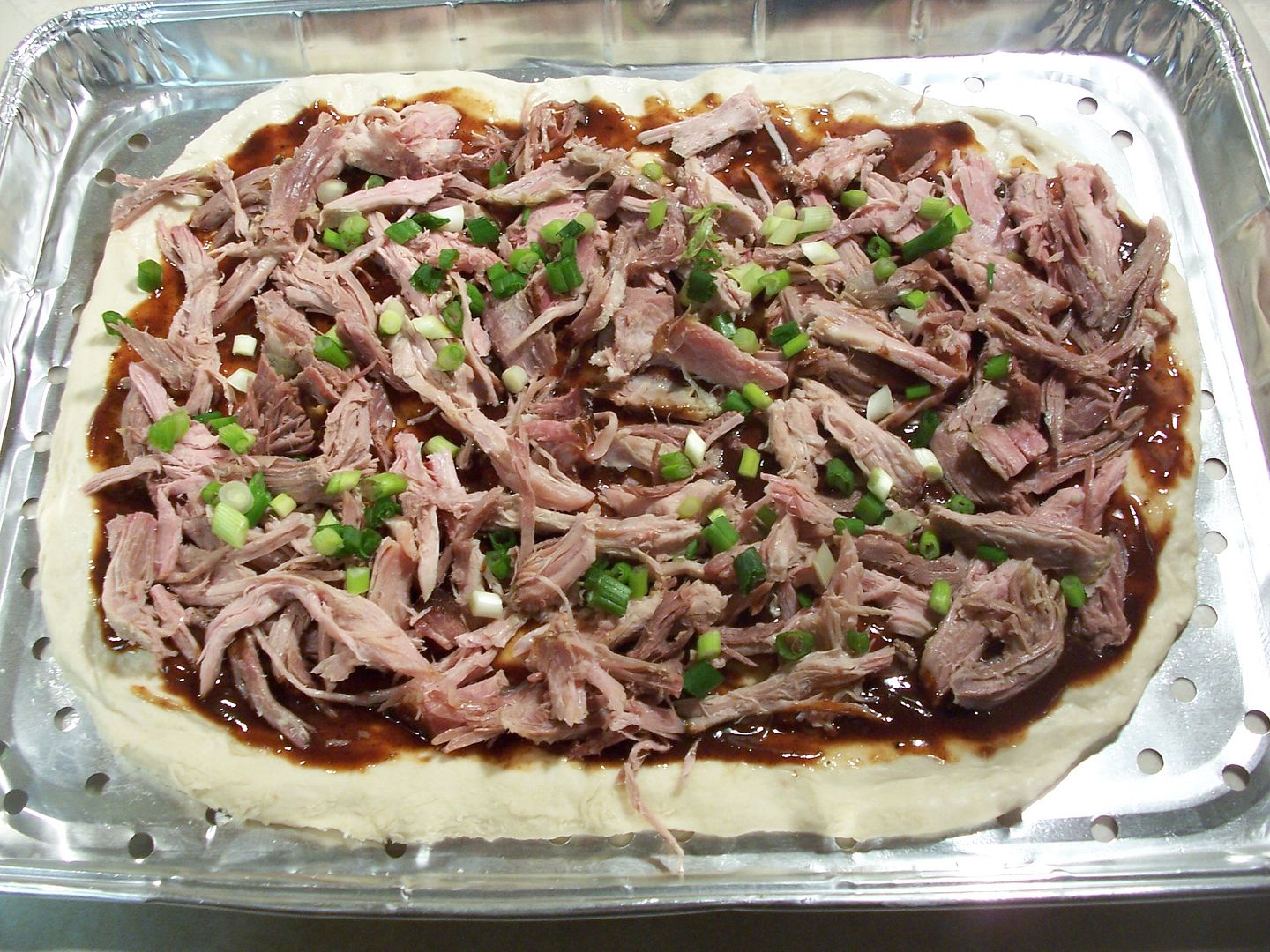 Topped with cheese and onto the Hasty Bake with the hot coal rack lowered to the "bake" position..
I watched the crust closely.. didn't want it to get too dark. When it was about as dark as I like it, I moved the pizza to the top rack, closed the hood and let the heat rotate around the pan..
added crisp crumbled bacon...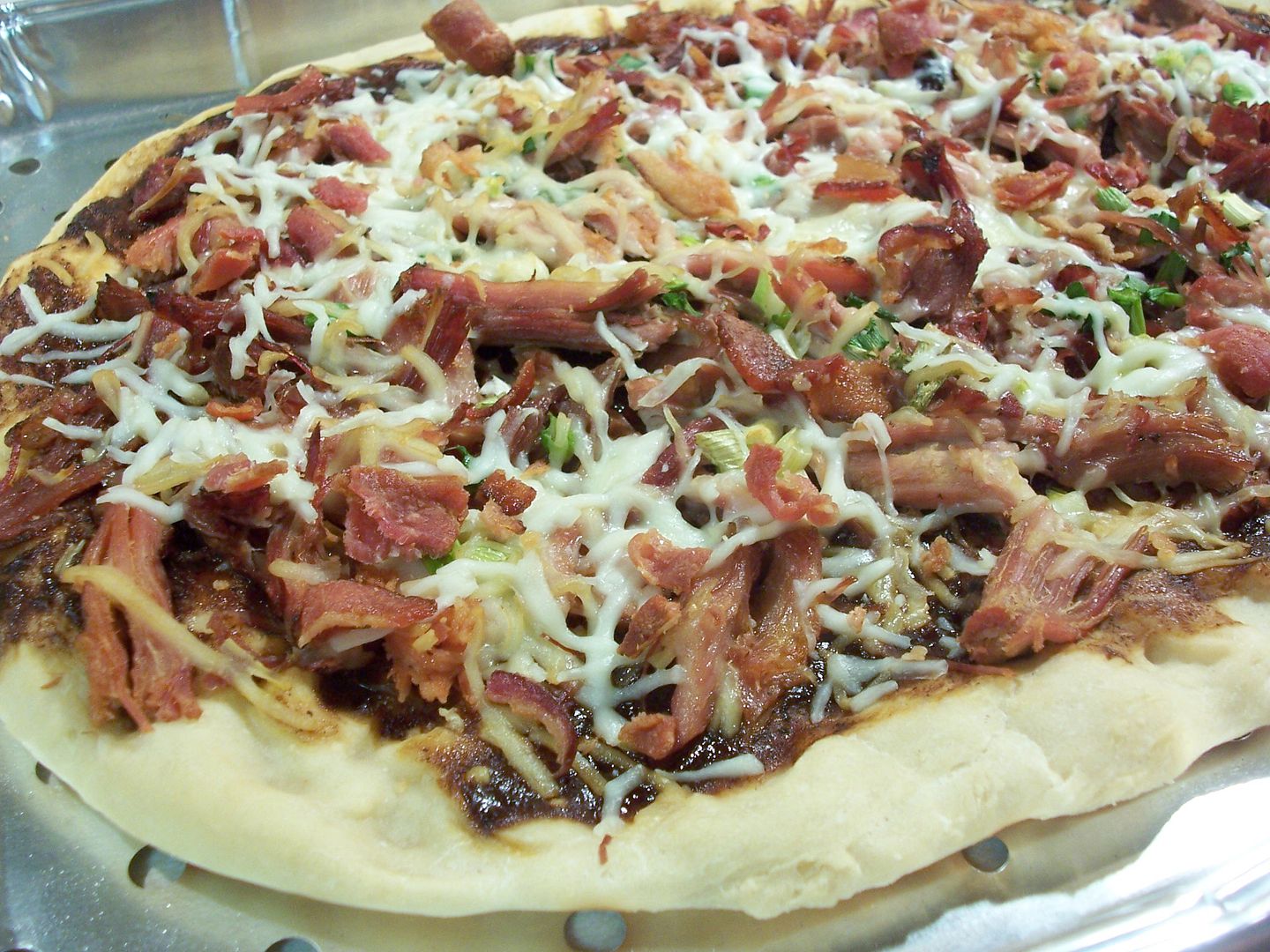 The crust was just the way I like it. :)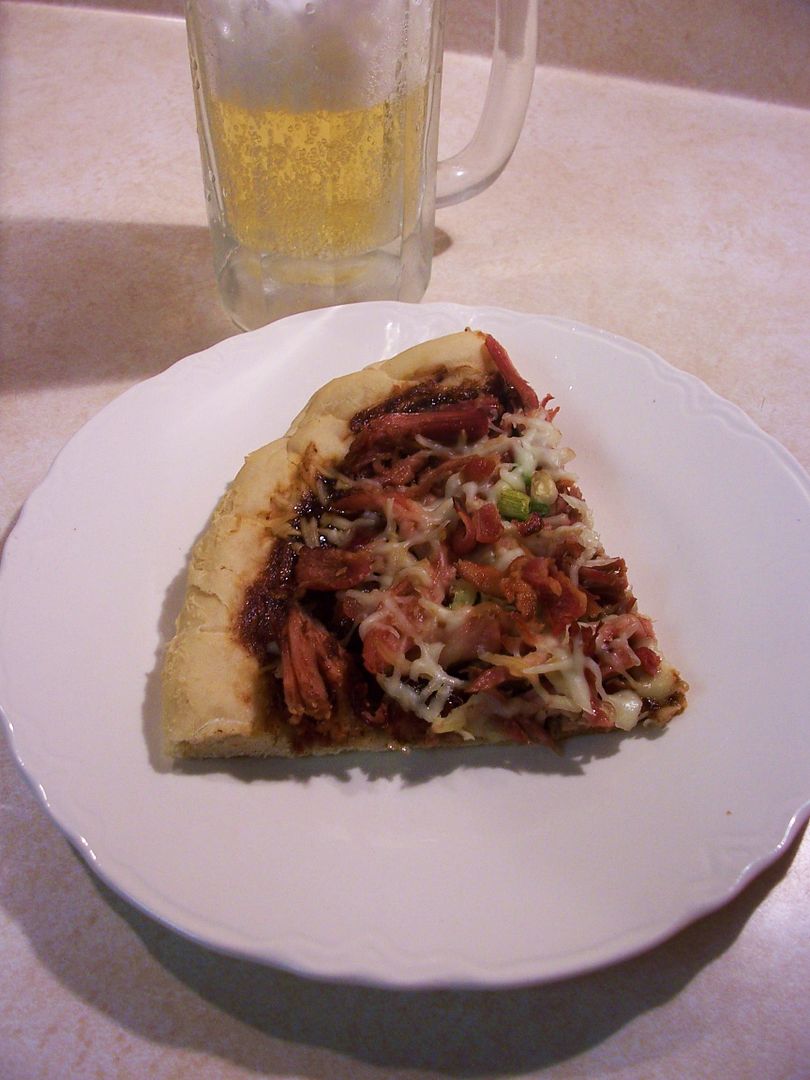 I loved the pulled pork pizza and will be making this again soon! :)