This is a quick fix mend....just a way to patch the fence when you've left your comealongs at home and don't have extra barbed wire in your pickup. (I know... lol)
The third strand is in need of a patch..
It's hard to pull the two pieces of barbed wire back together without comealongs.
If you make a loop on the end of each wire....then fill the gap with a strand of baling wire...then use the fencing pliers to pull everything tight. It's a quick mend.
How does the old saying go? "It's better than cutting a section of barbed wire out of your neighbor's fence.".. ( I would never do that btw!)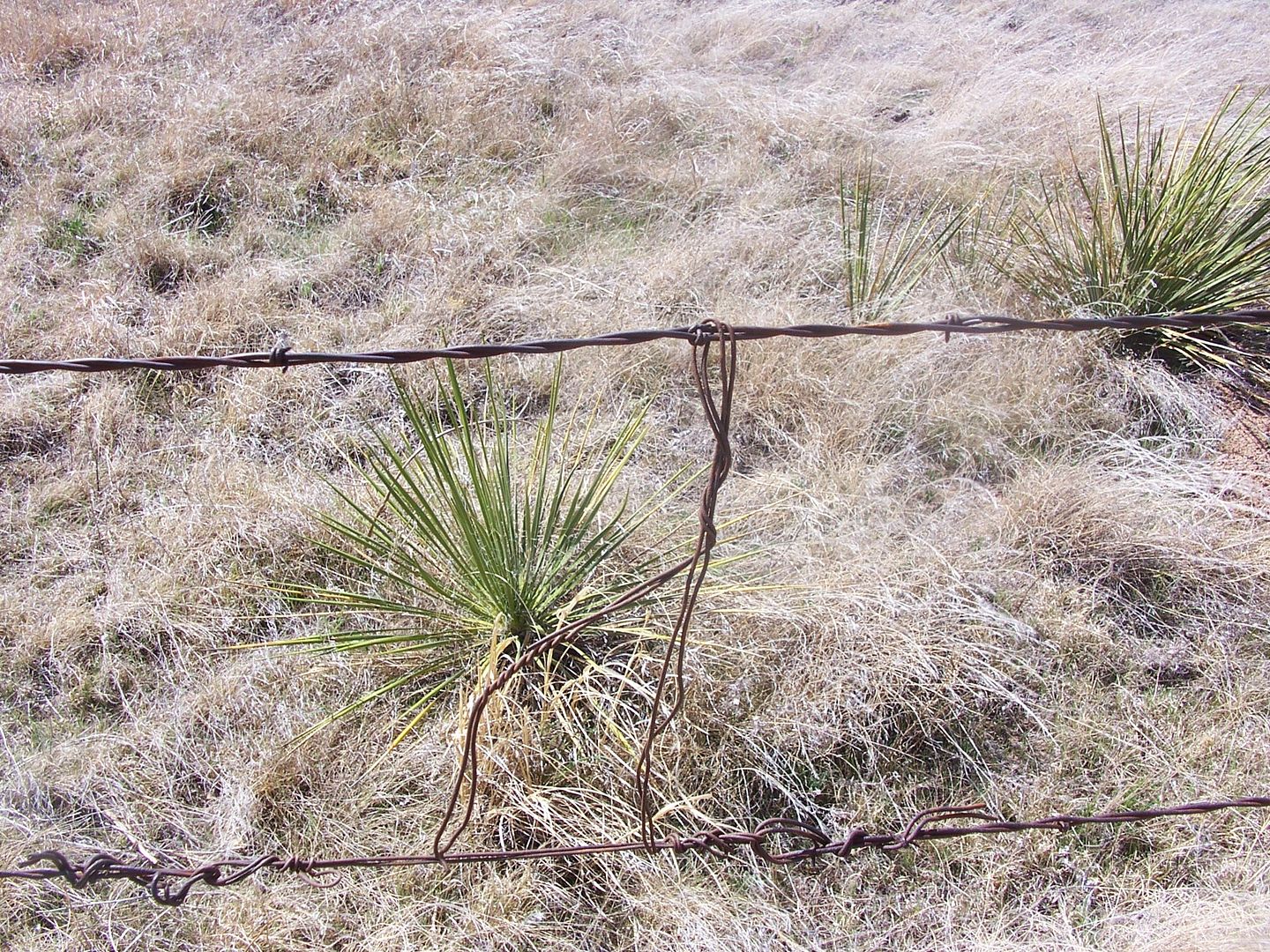 I had dreams of grass fires last night. (and fishing :)) It must be that time of the year. The wind howled at 40mph today with gusts to 60. Fires have been on my mind for several days.
The smoke in the distance makes me nervous. One cigarette from a car window along the highway can burn thousands of acres...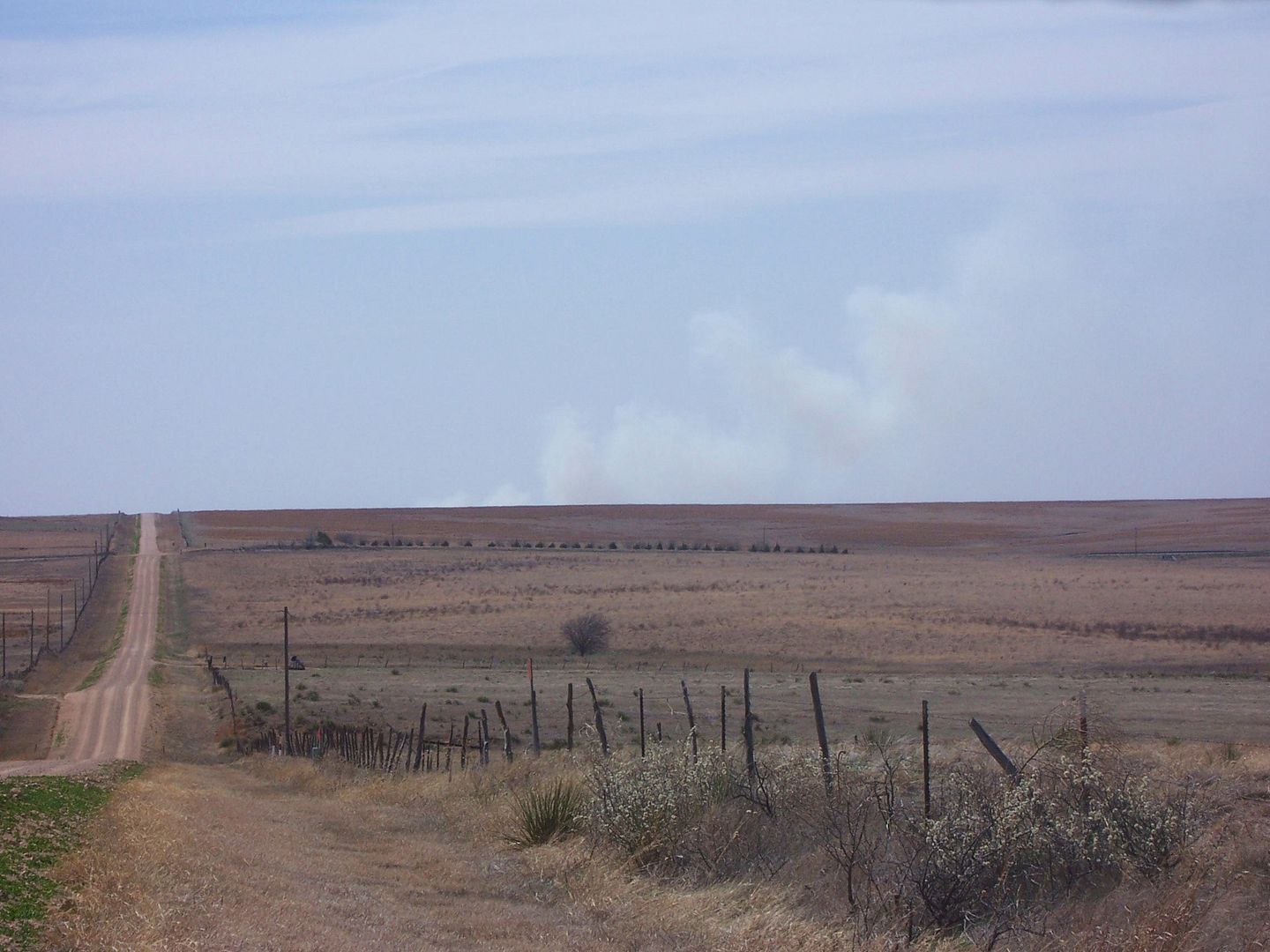 Hope it rains soon. :)