This is my 4th cook for the Char-Broil guest blogger series.
The First
Second
and Third
This time I made a "mini" crawdad boil on the grill. This was my contribution to Super Bowl finger food for the last couple of years, I hope to make it again this year. :)
Shrimp, new potatoes, smoked sausage, crawdads, bacon wrapped corn and smokey crab legs...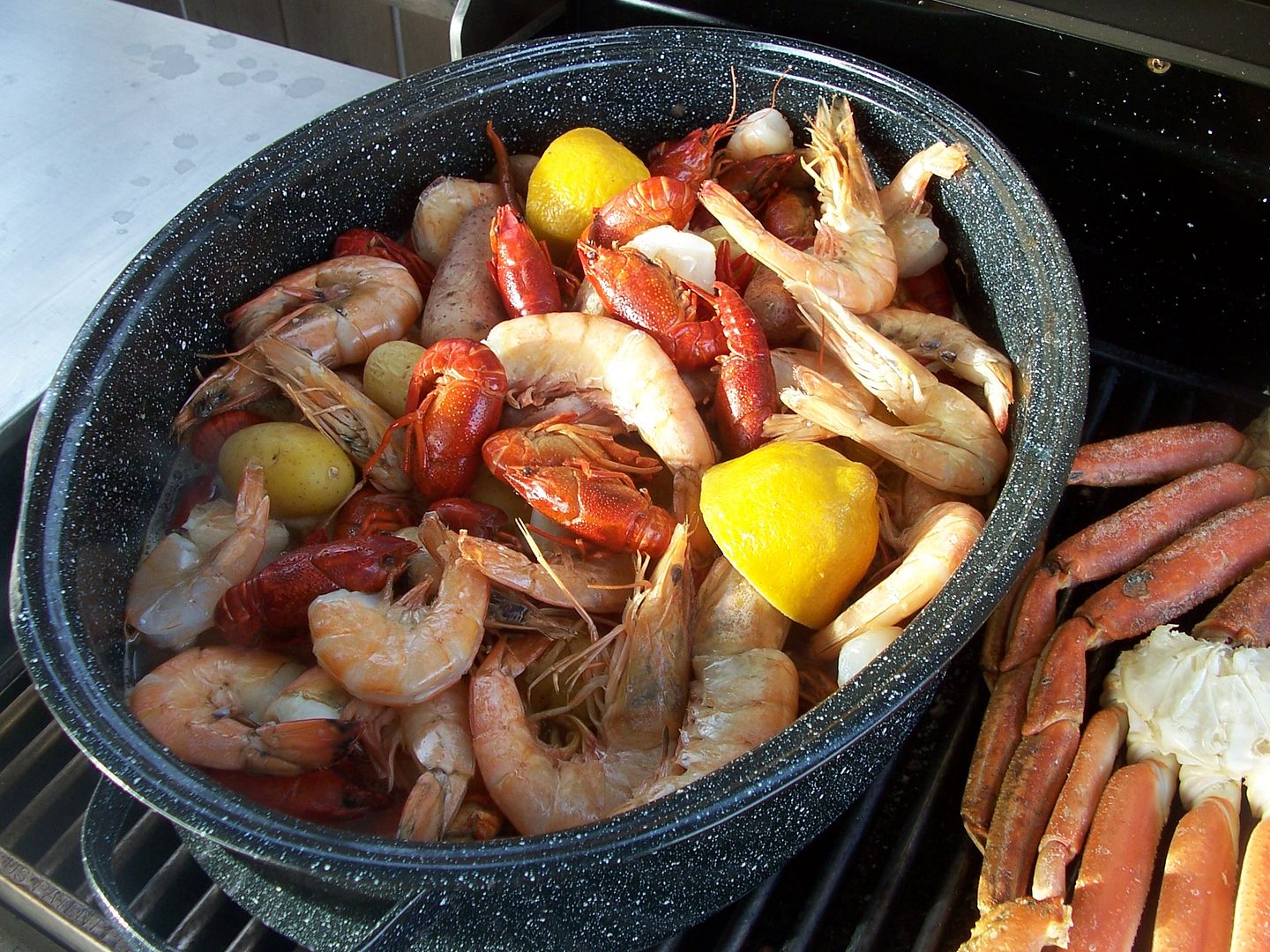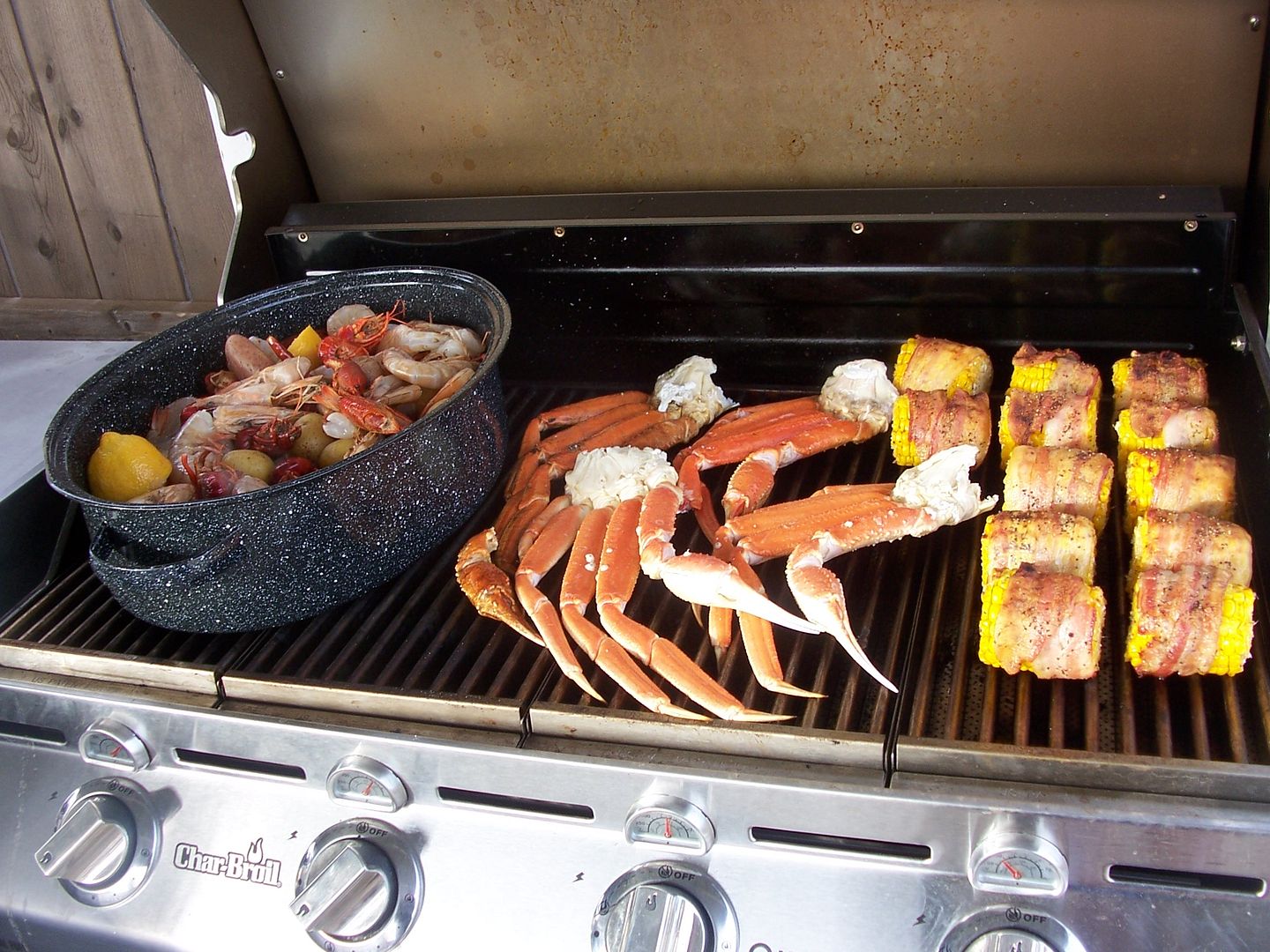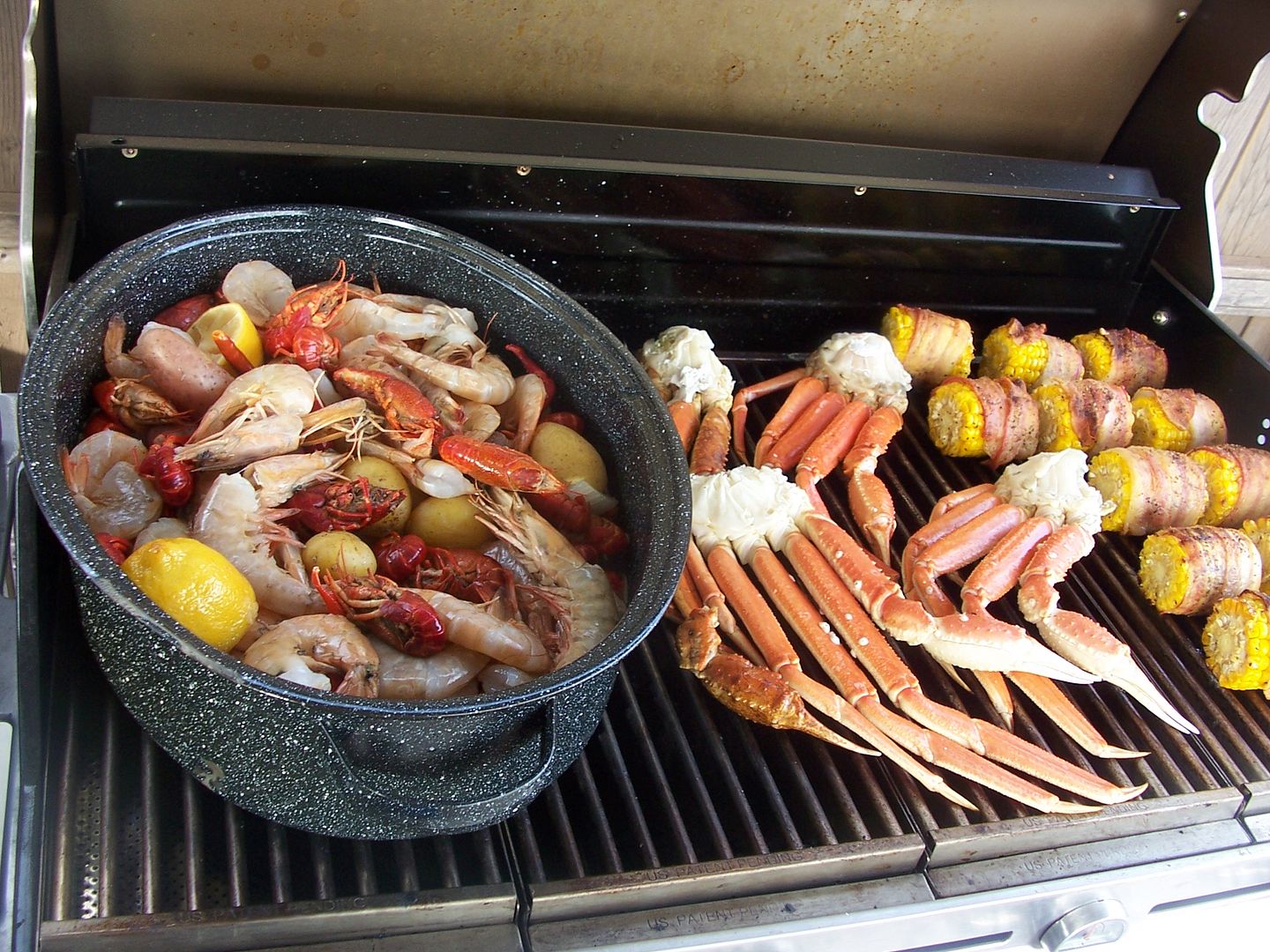 Serve with garlic butter, cocktail sauce, crusty garlic bread, plenty of napkins and your favorite cold beverage...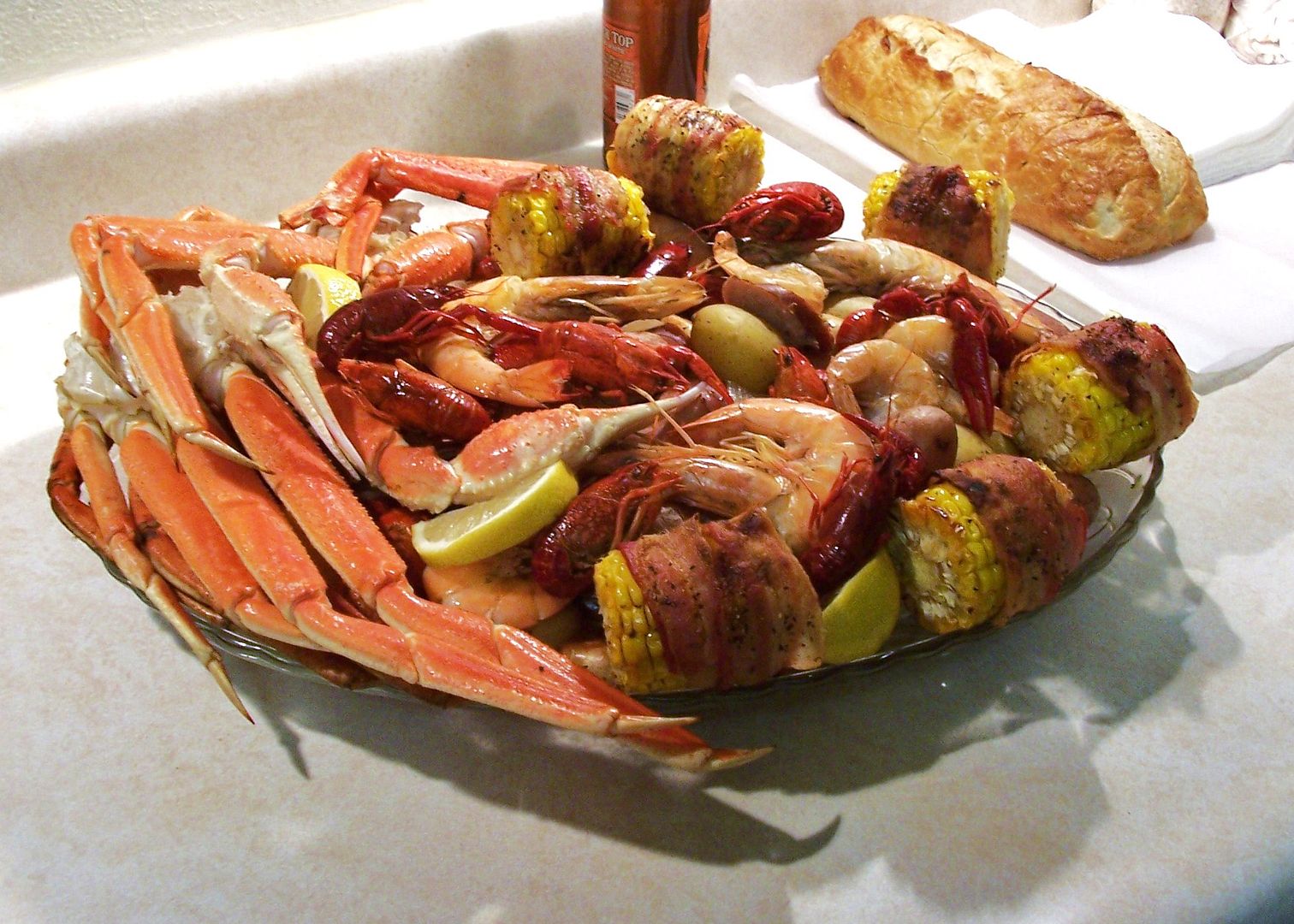 If you get the time, please take a peek at my
Char Broil
post.
Thanks! :)