Not long ago I was invited to join the Char-Broil Live site as one of their guest posters.
This was my second contribution to their site...quick cured pork chops stuffed with jalapeno cornbread.
The post..
Char-Broil Live
I added minced jalapenos, whole kernals of corn and minced scallions to batch of cornbread...
Quick cured some thick chops with tenderquick, then stuffed and grilled...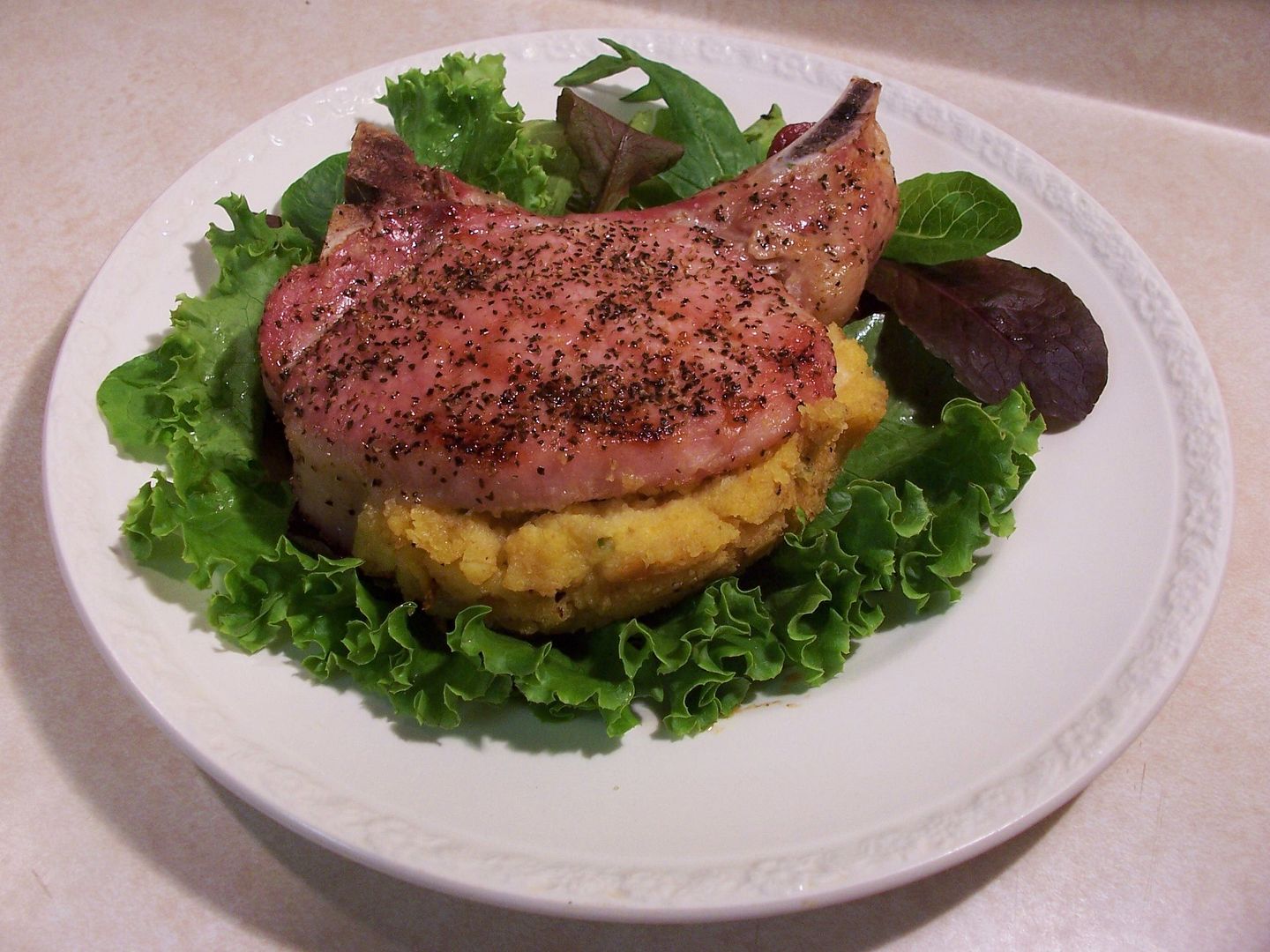 They were sooooo tasty. One of my favorite ways to make chops.
I know that there are a lot of great chefs and cooks on the Char-Broil Live site that put out some amazing food! Sometimes I feel a bit like I'm dog paddling in the middle of the pool while the big dogs race past me.... but it's been fun. lol ...and the Char-Broil folks are so nice!
If you get the time, please take a peek at
my post
.
Thanks! :)
I'm adding this cornbread recipe to the post..
My favorite cornbread recipe is the one on the Quaker Corn Meal box
I just modify it a little to suit my tastebuds.
1 1/4 cups flour
3/4 cups yellow cornmeal
2 tsp baking powder
1/2 tsp salt
1 cup milk
1 egg (beaten)
you can add sugar.. up to 3/4 cup.
1/4 cup veggie oil
1/4 cup minced onions
1 cup whole kernals of corn (grilled corn is great too)
minced jalapenos (as many as you like)
I warm the oil in a 10" cast iron skillet, mix the dry ingredients first then the wet...adding the corn, onions and jalapenos last. Pour the warmed oil into the batter and mix well.
Then pour all back into the skillet, bake at 400 degrees F for about 25 minutes.
I have been baking my cornbread on the Memphis Pro.. I love the added touch of smoke.