This is my new friend ....
She is a bundle of love, wiggles and wet kisses...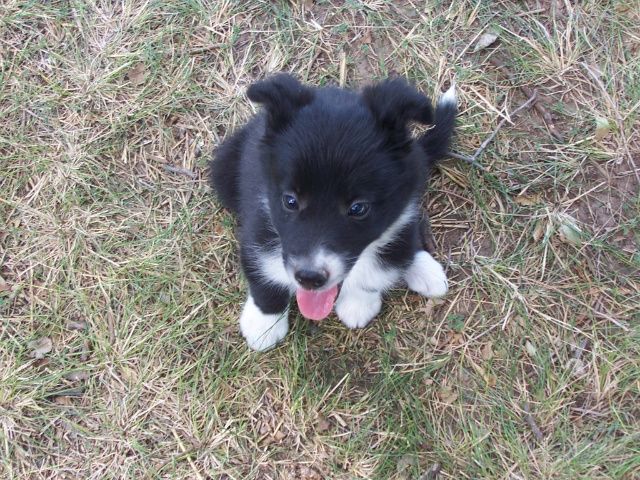 It wasn't easy for me to get a picture of her.. I had to plop her onto the old tractor seat so she would hold still for at least 5 seconds.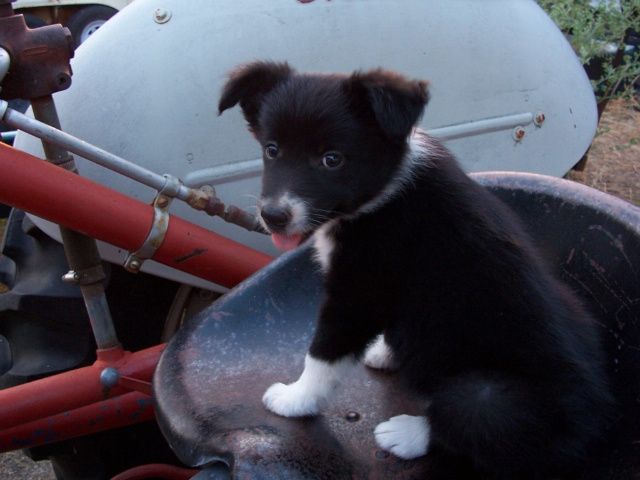 She stays glued to my side as I walk around the farm feeding and watering the animals.
Sugar ( my other female border collie) has accepted her. Red (my big male border collie) rolls his eyes at her.. like "oh great, a noisy kid full of energy!"
I've got lots of love to give to her. I think she is going to like it here... :)