I like to make a batch of these when I don't have enough cucs to bother canning.
These are quick and easy. :)
I slice cucs and onions... (bell peppers can be included)
2 cups of sugar
1 TBs of canning salt
1 cup of white vinegar
1 tsp of celery seed

Heat until sugar has disolved....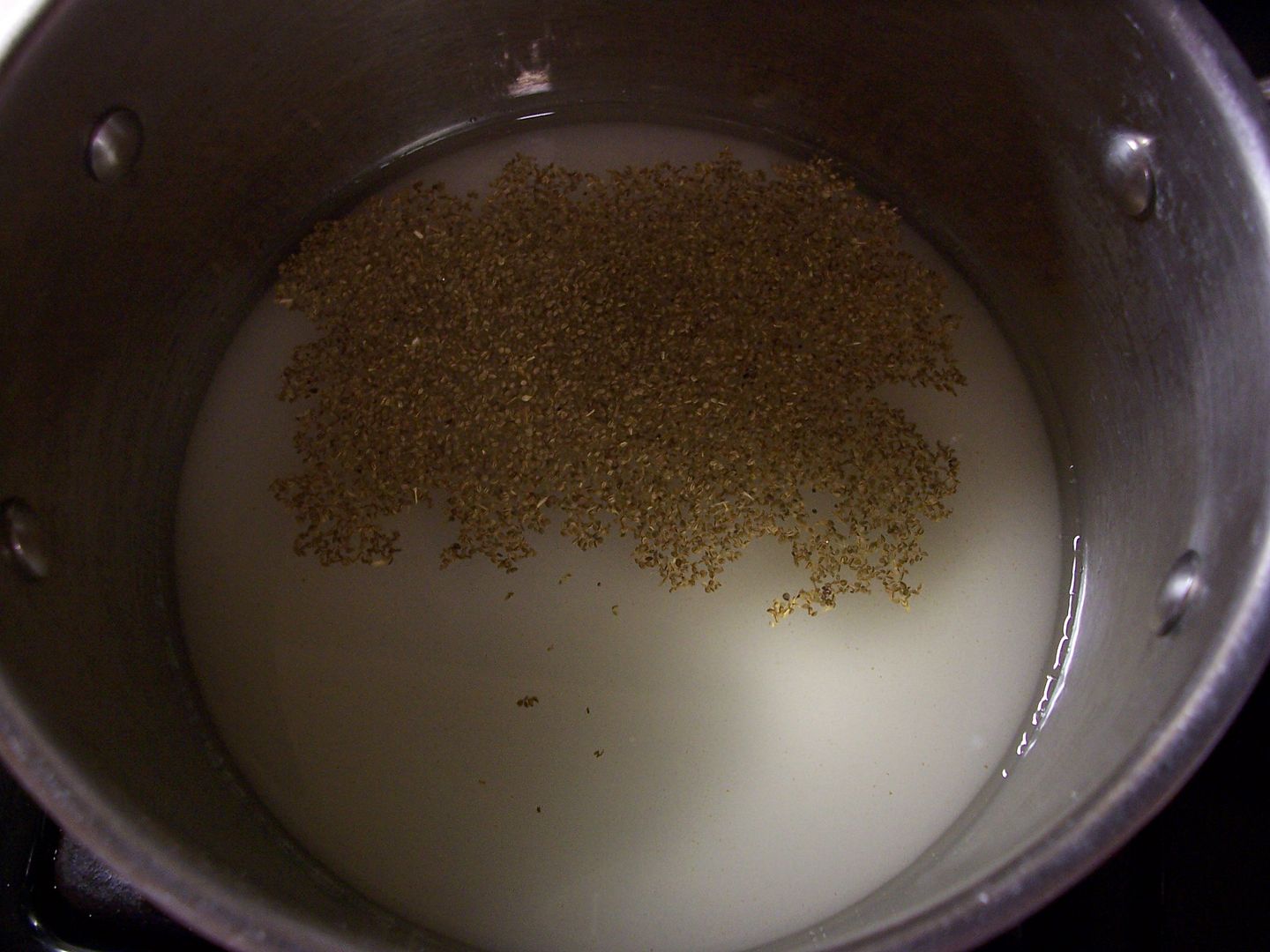 Pour over cucs and onions in what ever jars or containers you want to use...





Then chill.
These aren't sealed so they need to be stored in the fridge.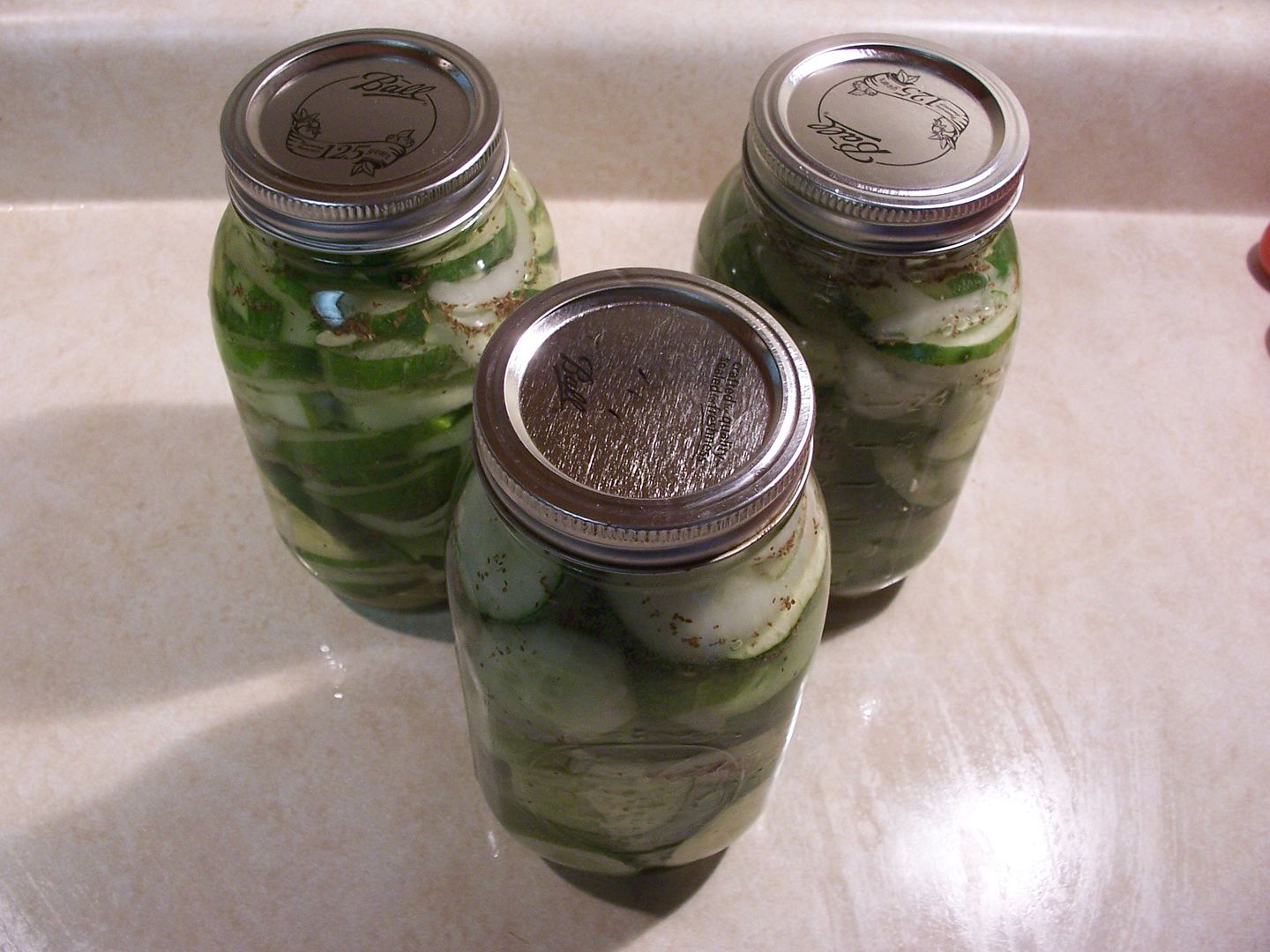 They are ready to eat in about 24 hours...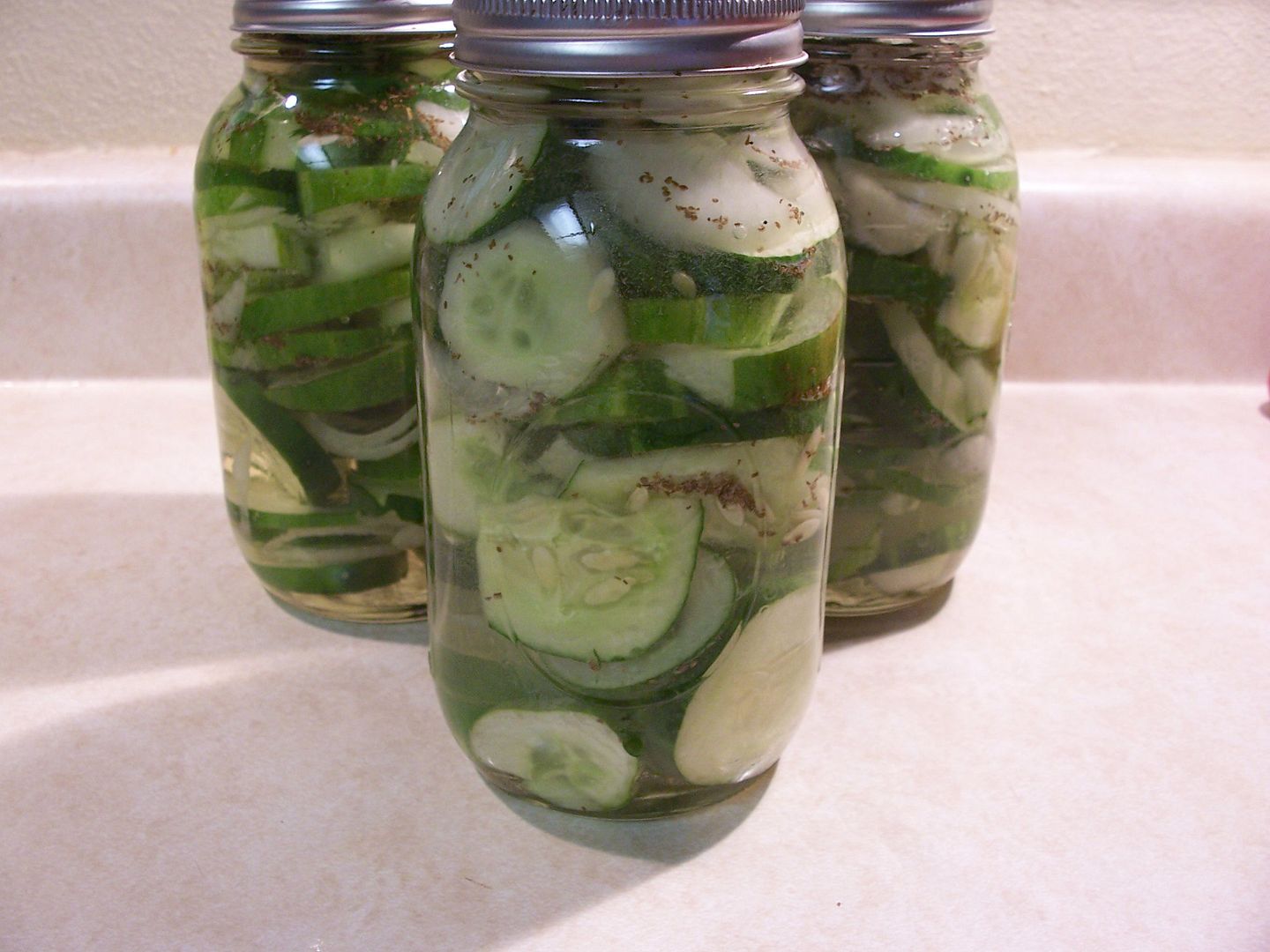 I love the flavor of these pickles, they are sweet and crisp. One downside (to me) is the cucumber rind. I usually leave it on but you can peel the cucs first. I did a few of both in this batch.
The pickles do shrink up a lot in the jars...I guess it doesn't really matter though. The jars look about half full after a night in the fridge. They still taste good.. :)