Not breakfast in bed... (I wish!)...breakfast on the horizontal... :)
Sometimes I use my horizontal for grilling.. I love it, there is so much grilling surface..
I started a skillet of potatoes and onions first..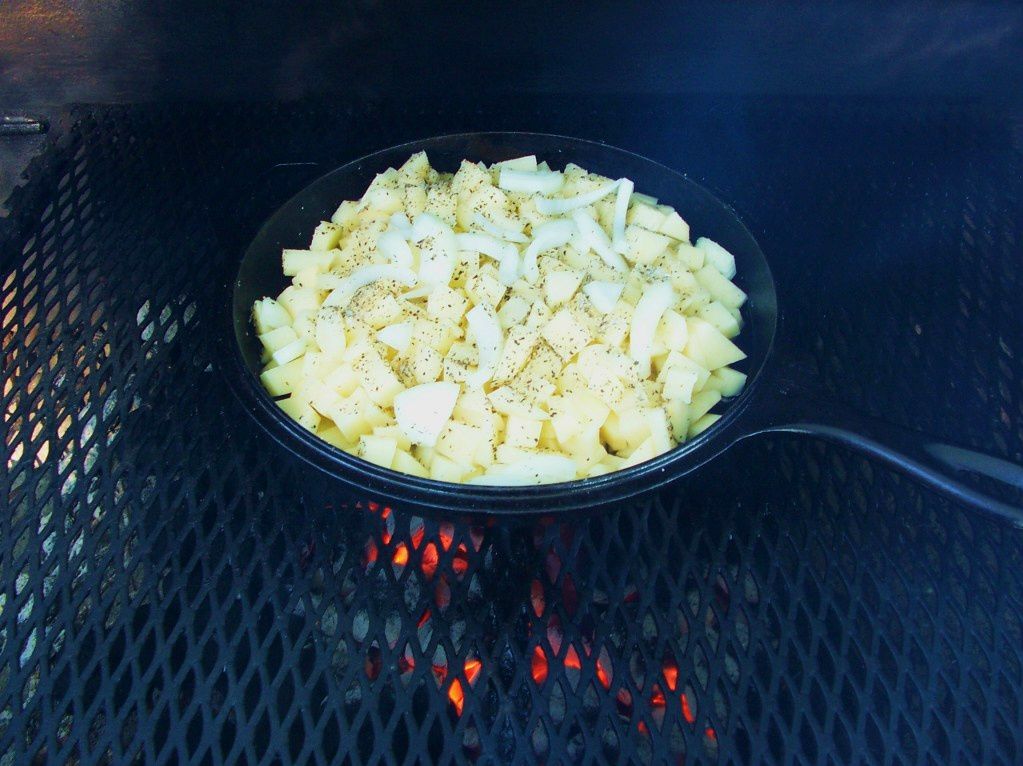 then made the hollandaise sauce...
whisked three egg yolks with a squeeze of lemon juice... then added butter 1 tbs at a time.






after the sauce had thickened, I removed the pot from the fire..




grilled slices of ham...




fresh gathered eggs ...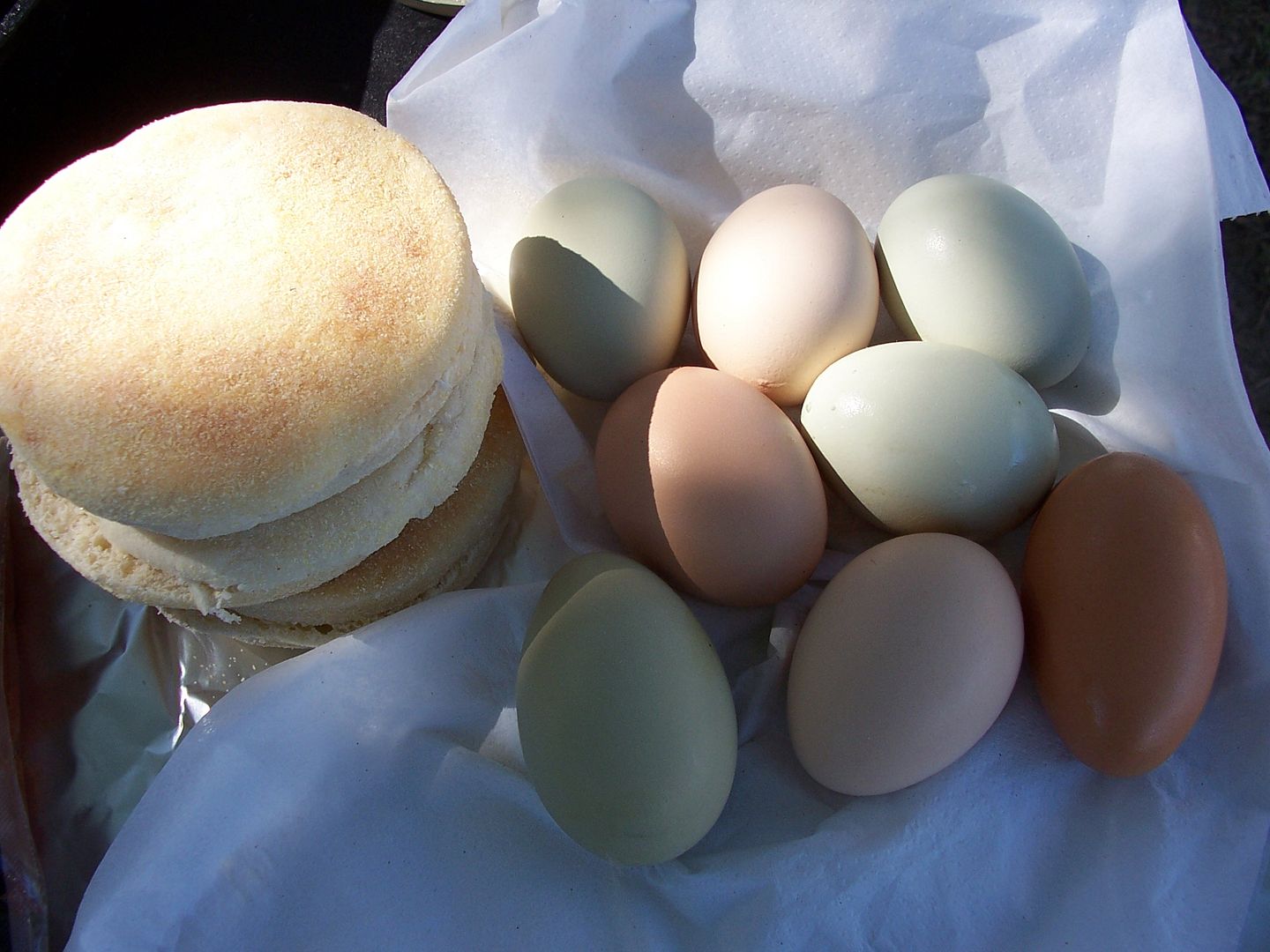 fried the eggs and toasted the english muffins....
I slid the cooking grate to the side, off the fire to snap a pic. (didn't want to burn anything. :))





It was so tasty, reminded me of breakfast while camping. :)