The bugs and hot weather have taken a toll on my garden but I'm still gathering a few things...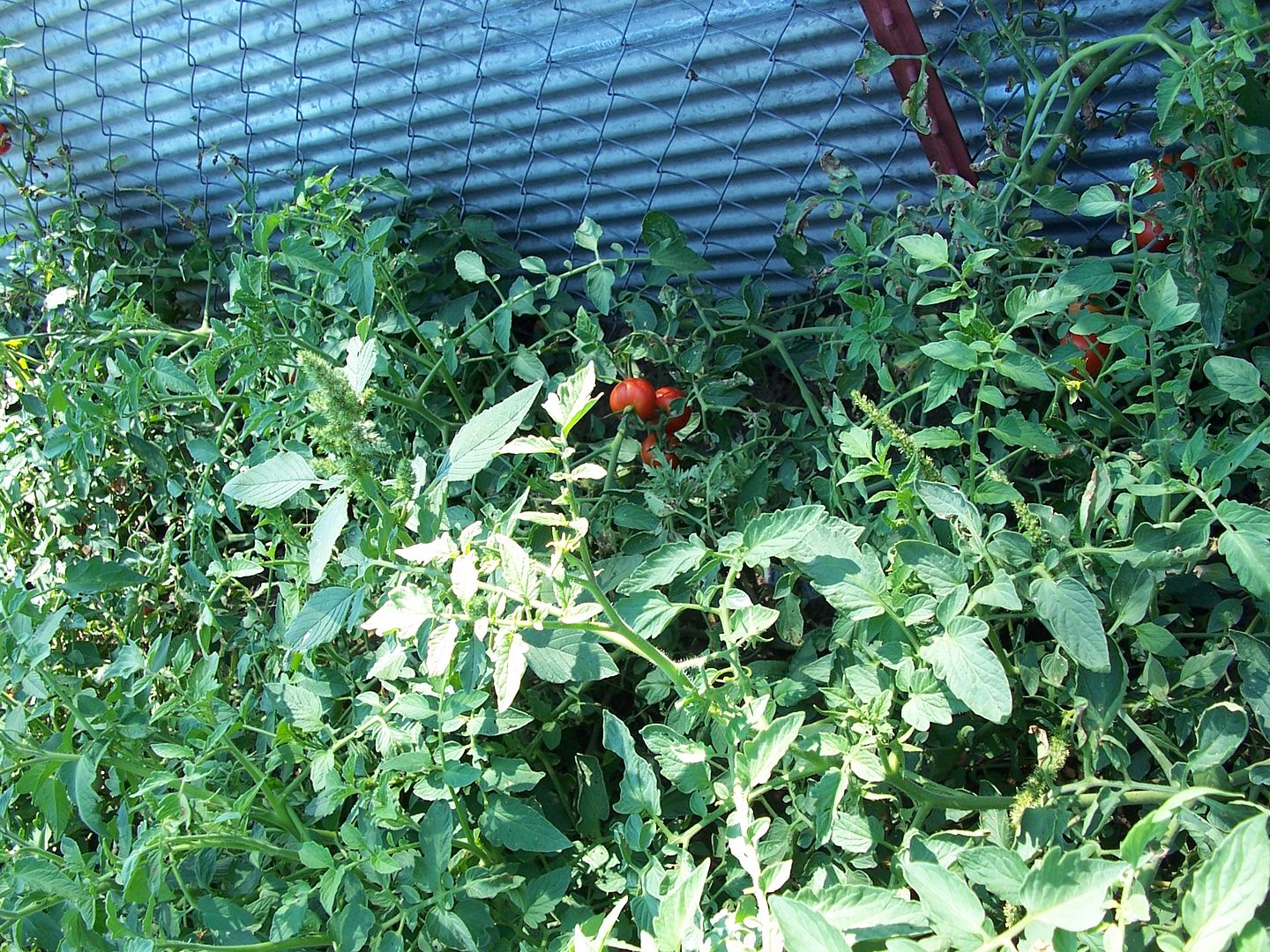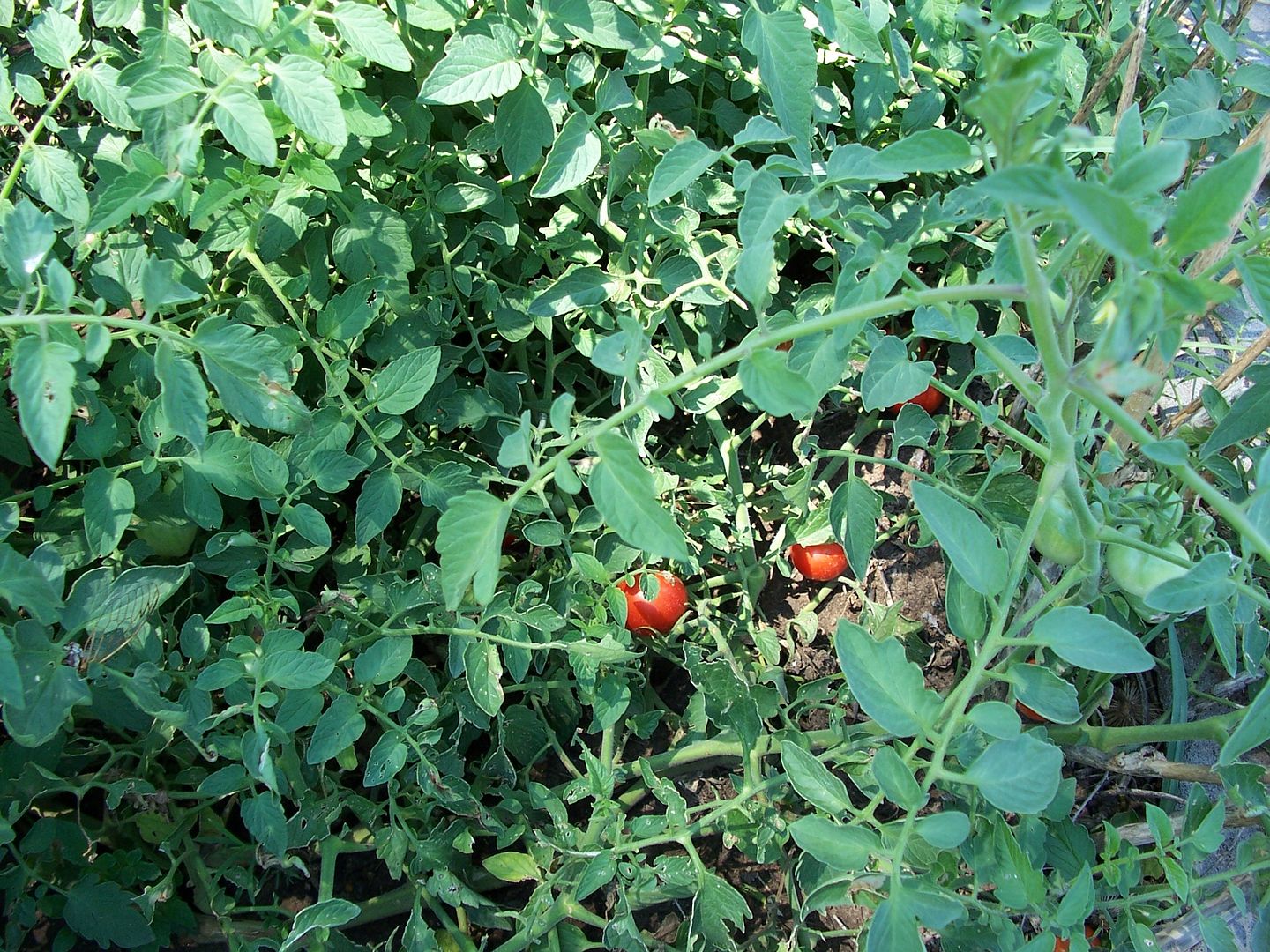 I have no idea where his tail feathers went. I know is wasn't Wiggles the pup, she's still quite a bit smaller than the chickens and keeps her distance...
I have a feeling he was de-feathered by my other rooster..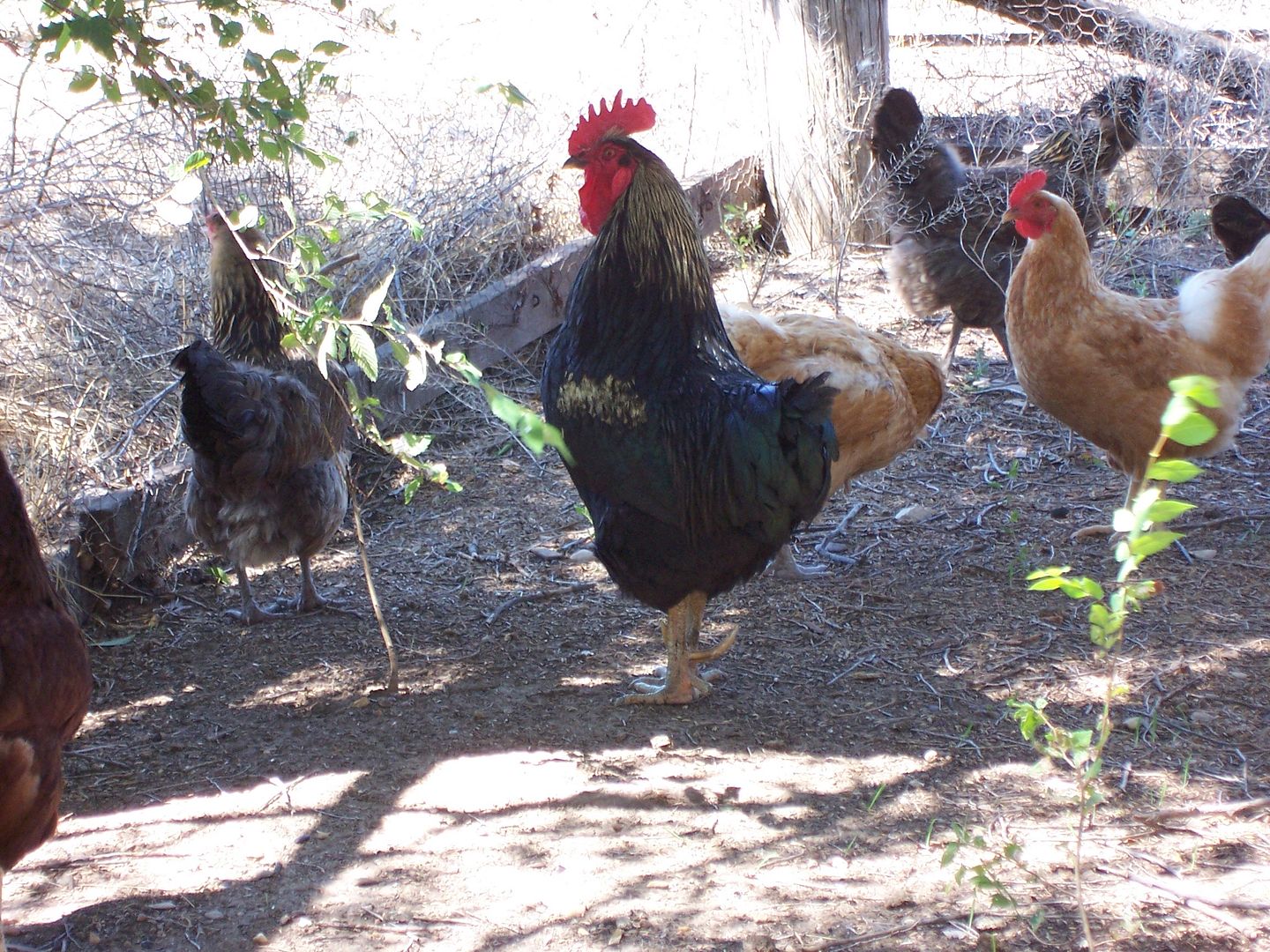 I had to use the bottom of my OU t-shirt ...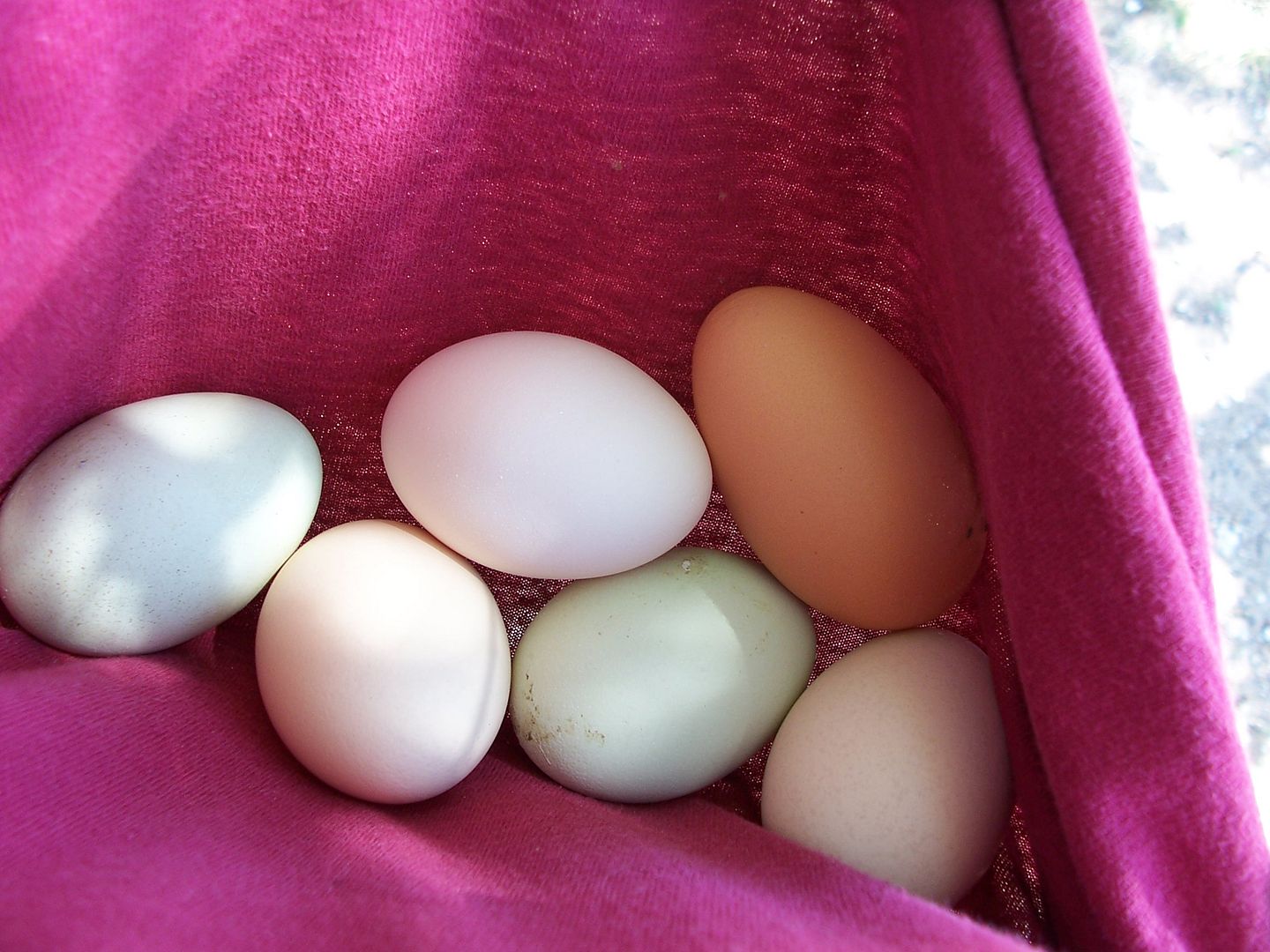 I know.... lol.....who would go out to gather eggs without a basket..... but would take a camera?