Very talented smoking friend.. Jon, was kind enough to share his pork butt injection ingredients with me not long ago and I finally had the chance to give it a try... (thank you again Jon! :))
It was also a great time for me to test the difference between a Memphis Pro smoked pork butt and a butt smoked on my drum..
I injected one with a mixture of apple juice, water, brown sugar. kosher salt, worcestershire sauce, (did I spell that right?) and soy sauce... (This was Jon's list of ingredients.)
Then I used my usual mixture of beef broth, cayenne, onion and garlic powders, and a bit of brown sugar, to inject the second butt...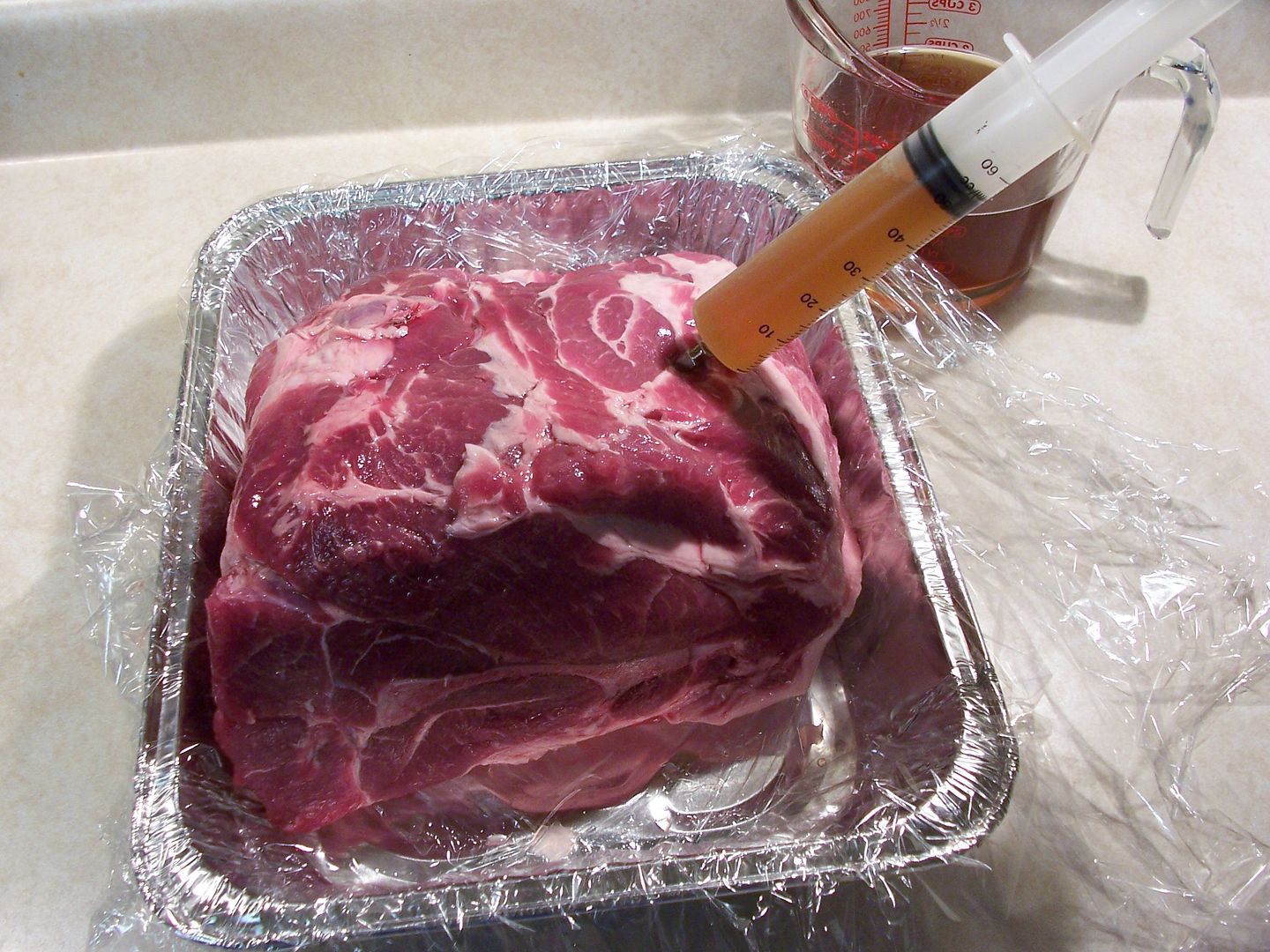 I sprinkled ......hmmmm.. I sprinkled the first butt with Harley's dry rub, and then.. hmmm.. coated my butt with Zaaschilas Chipotle Creamosa sauce and then sprinkled with pepper.
(whew..trying to word that without offending anyone.... :))

Wrapped the butts and chilled overnight.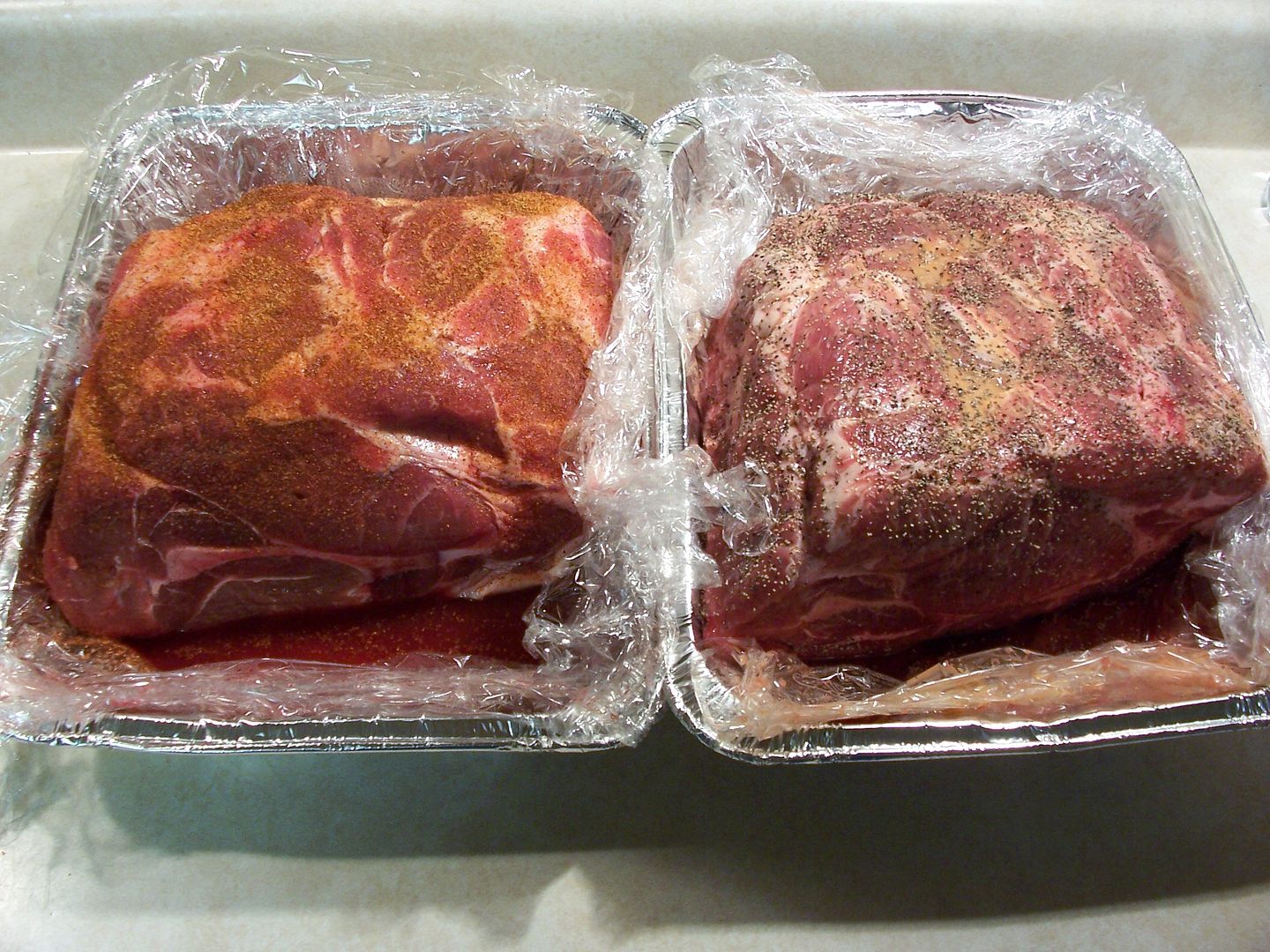 Placed the chipotle creamosa pork butt on the drum...






and Jon's butt on the Memphis Pro...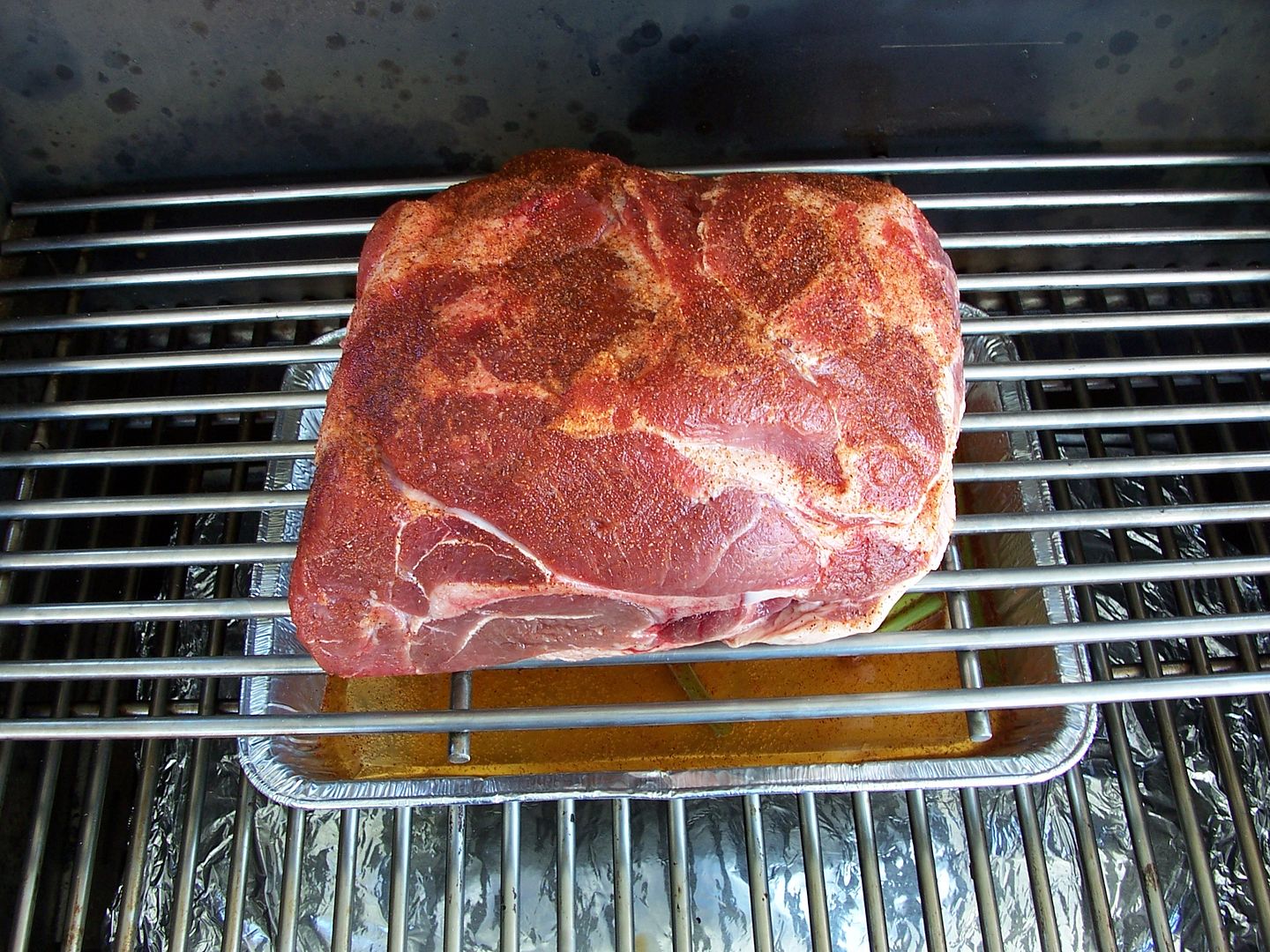 Set both to a temperature of 225F... used hickory.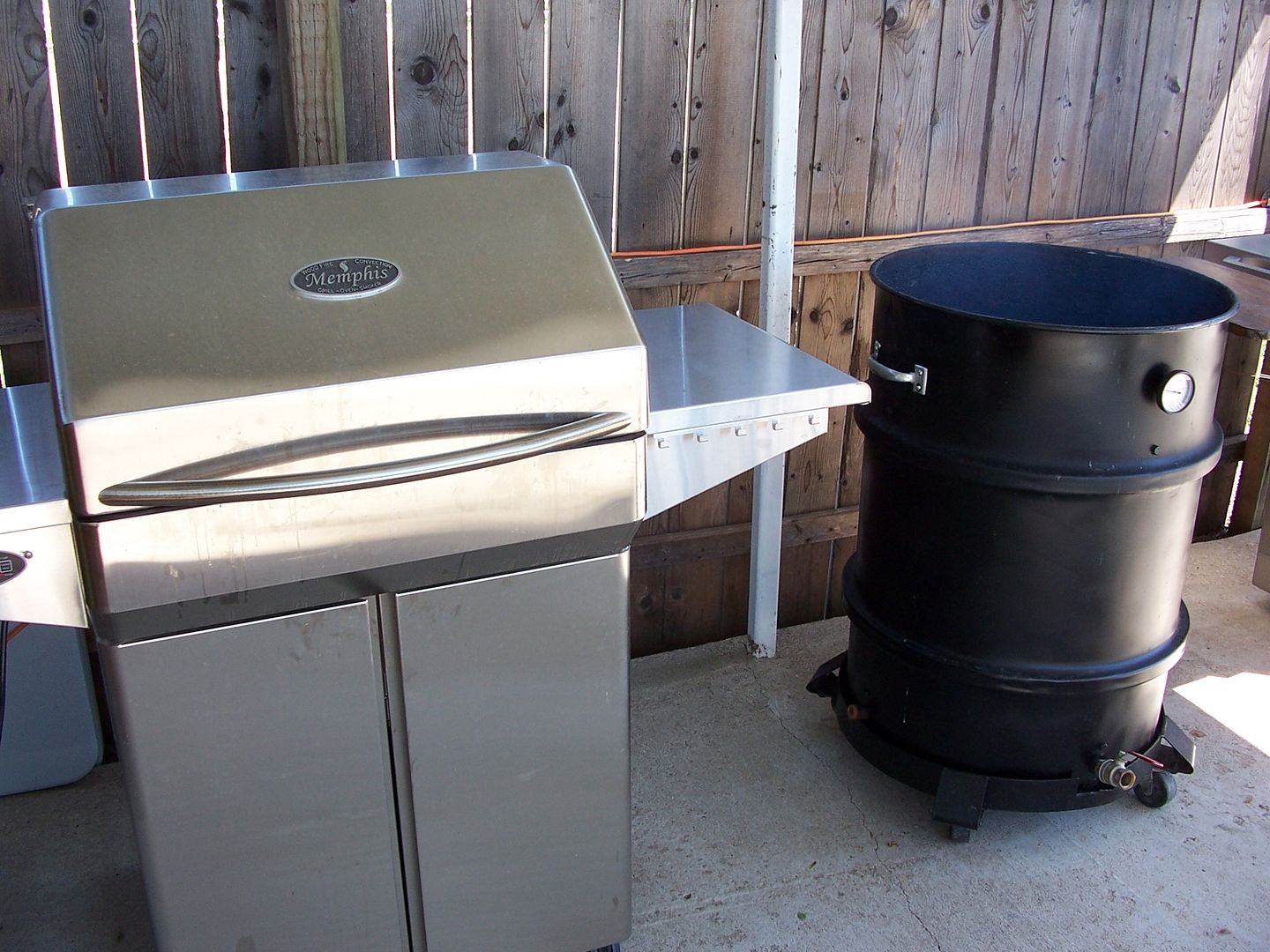 I did baste both with a concoction of cider vinegar, onion, garlic, and red pepper flakes...





I removed the drum butt at an internal temperature of 195F, wrapped and let it rest...
It took 9 1/2 hours to reach that temperature. ( I did not weigh the butts, just went by what temperature I wanted to pull them out of the smoker)



.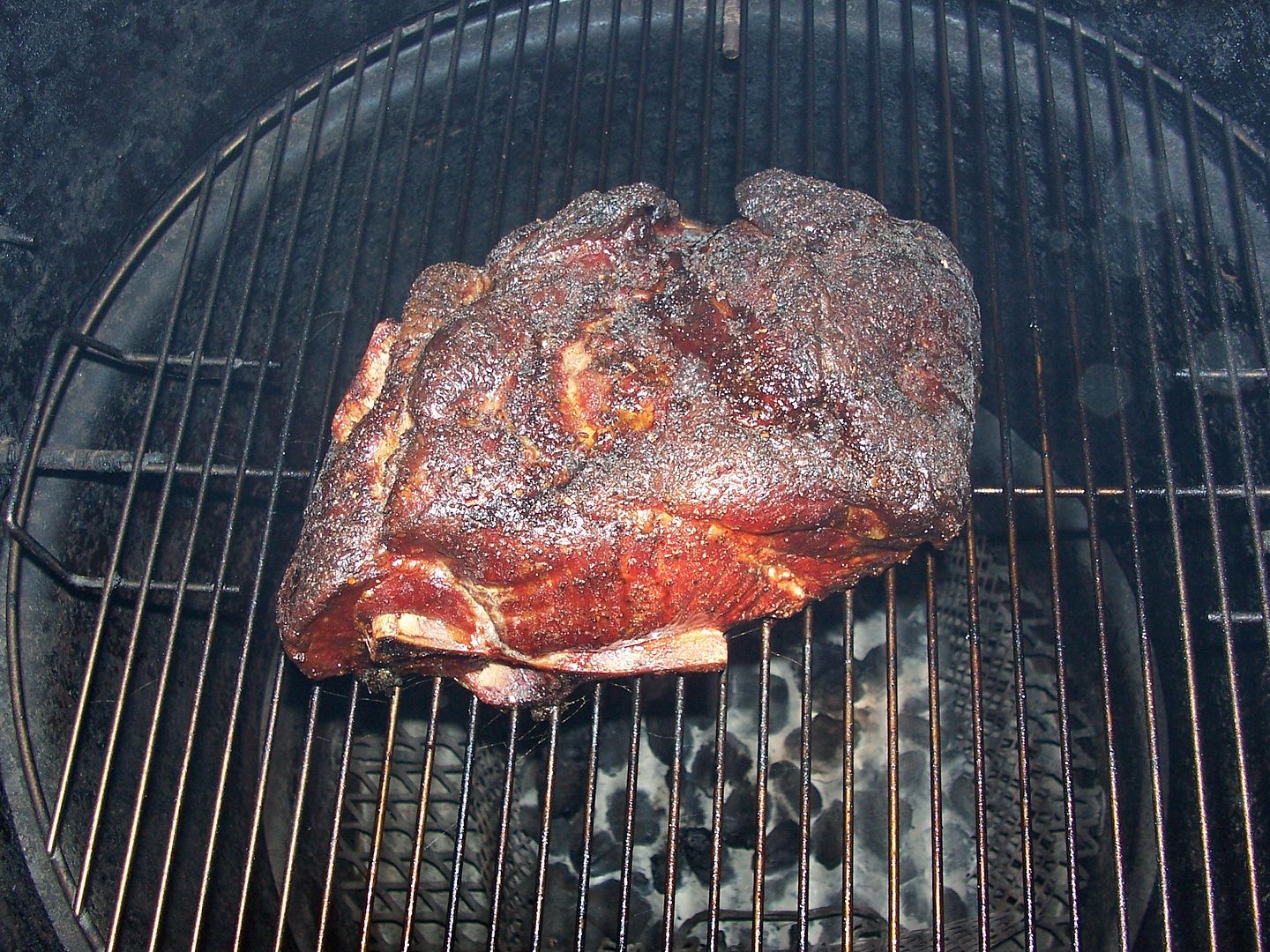 Now Jon's butt was a bit stubborn... It hit a stall at 165F degrees and stayed there for over 3 hours...
I pulled the butt from the smoker at 185F internal..after 13 hours in the Pro.... wrapped and let it rest...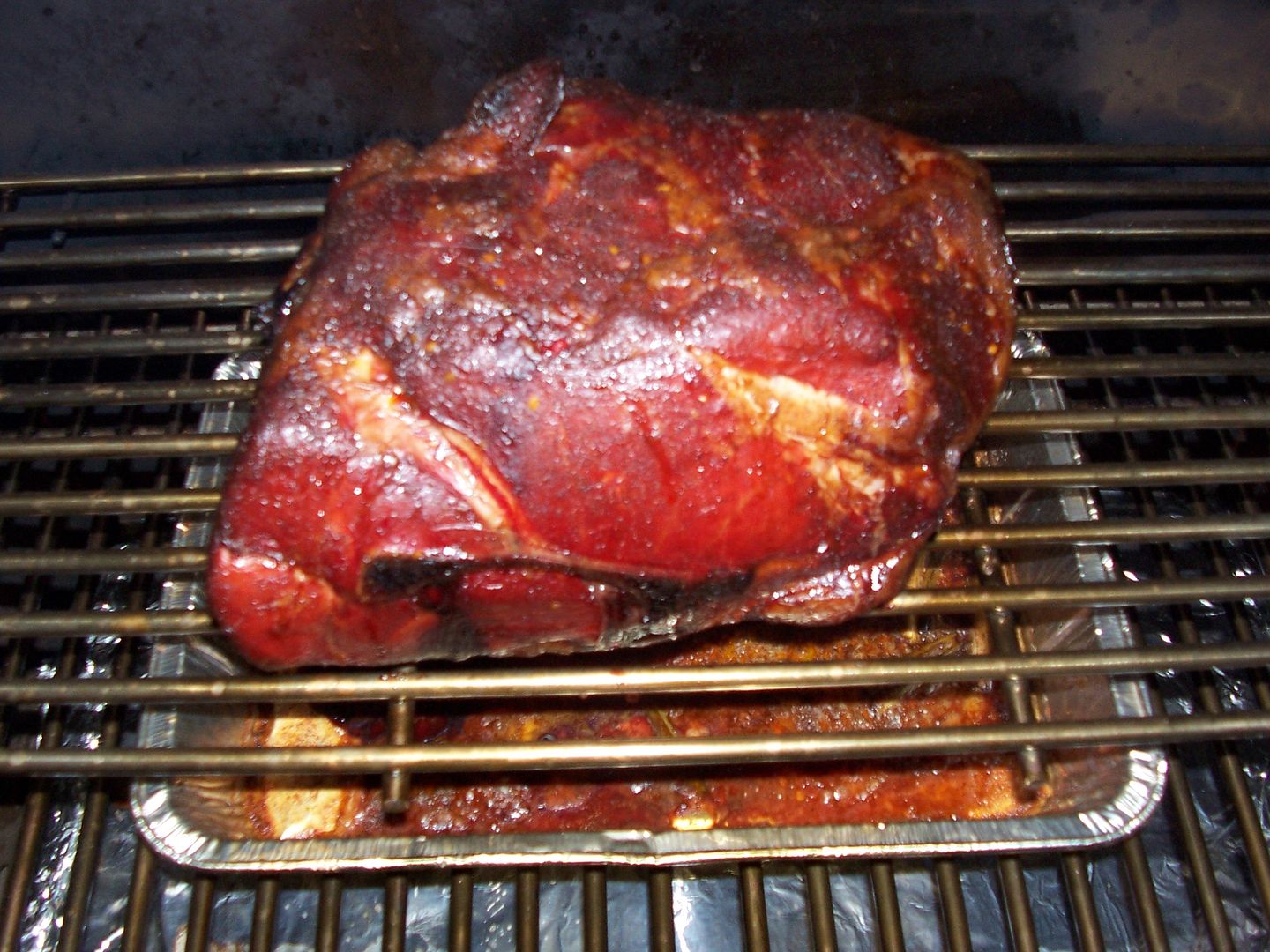 My butt from the drum....It was moist and tasty.. :)
Jon's butt from the Pro....
I was anxious to see if the Pro would produce a smokering as defined as the drum...
It sure did!! The butt was sooo good too!! Moist and tender...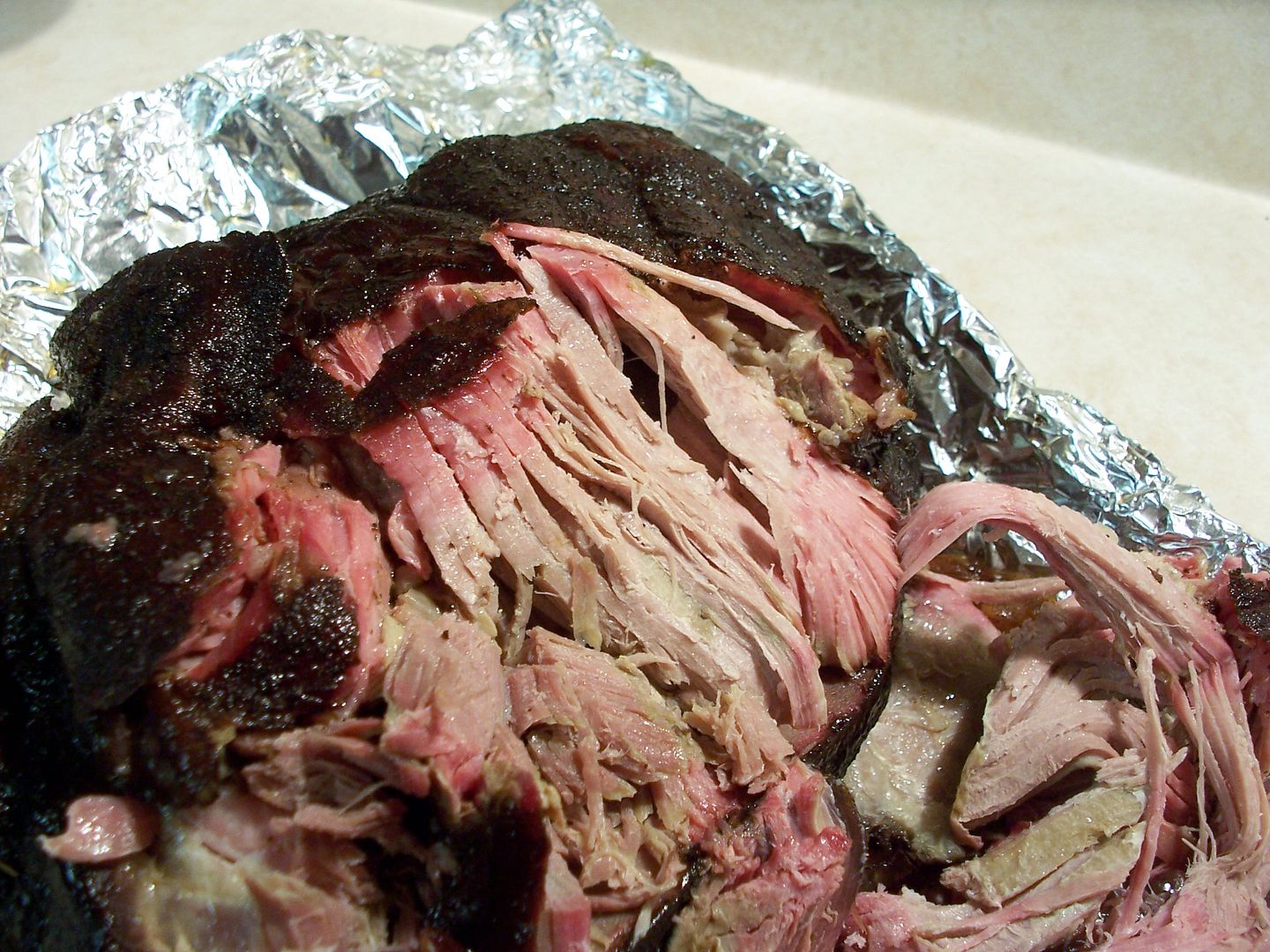 my drum butt in the back and Jon's Pro butt in the pan in front...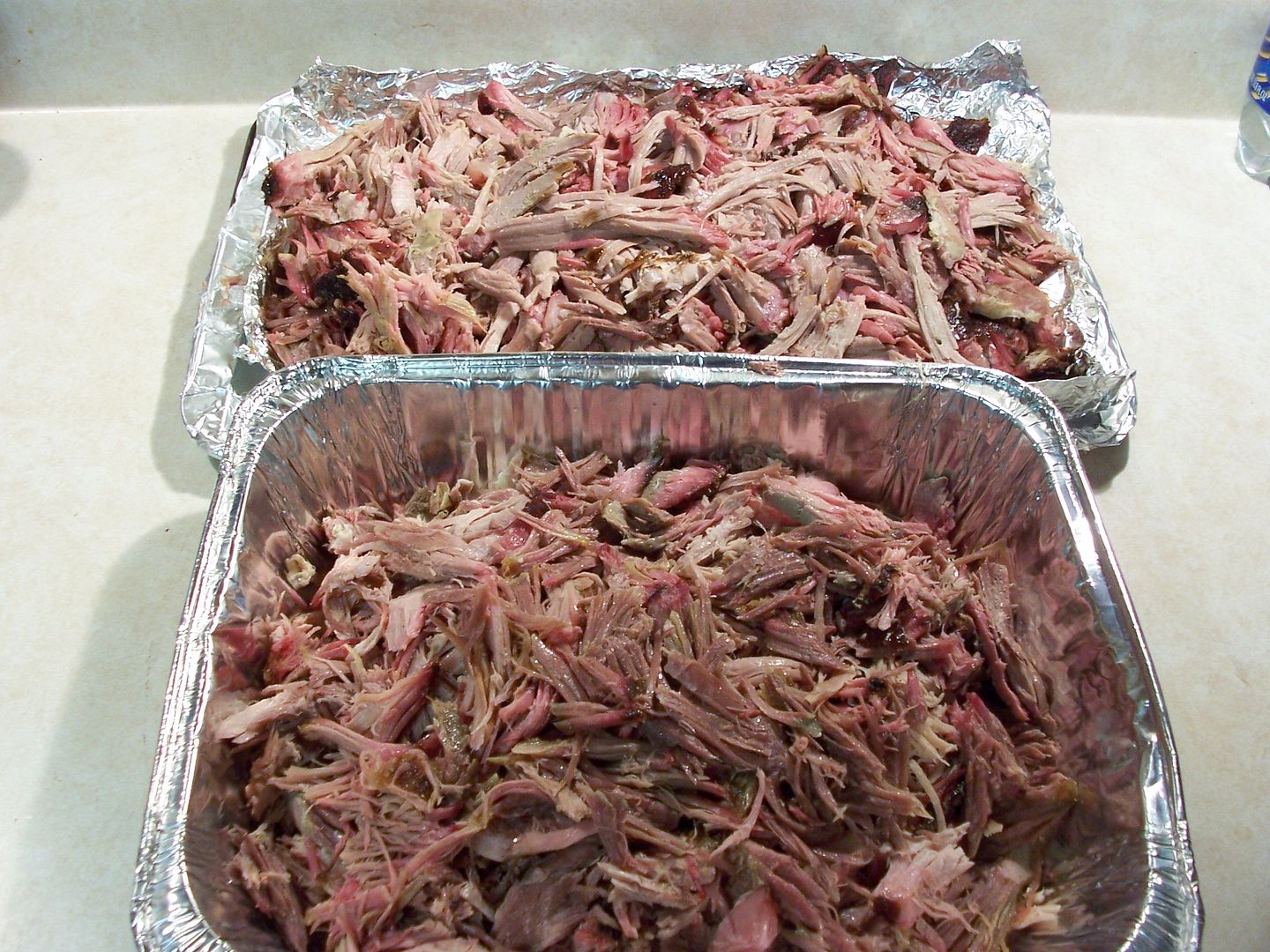 I loved both, they were very tasty. I did like Jon's injection better than my beef broth one and plan on using it again.
I have replenished my stash of smoked pork for future use..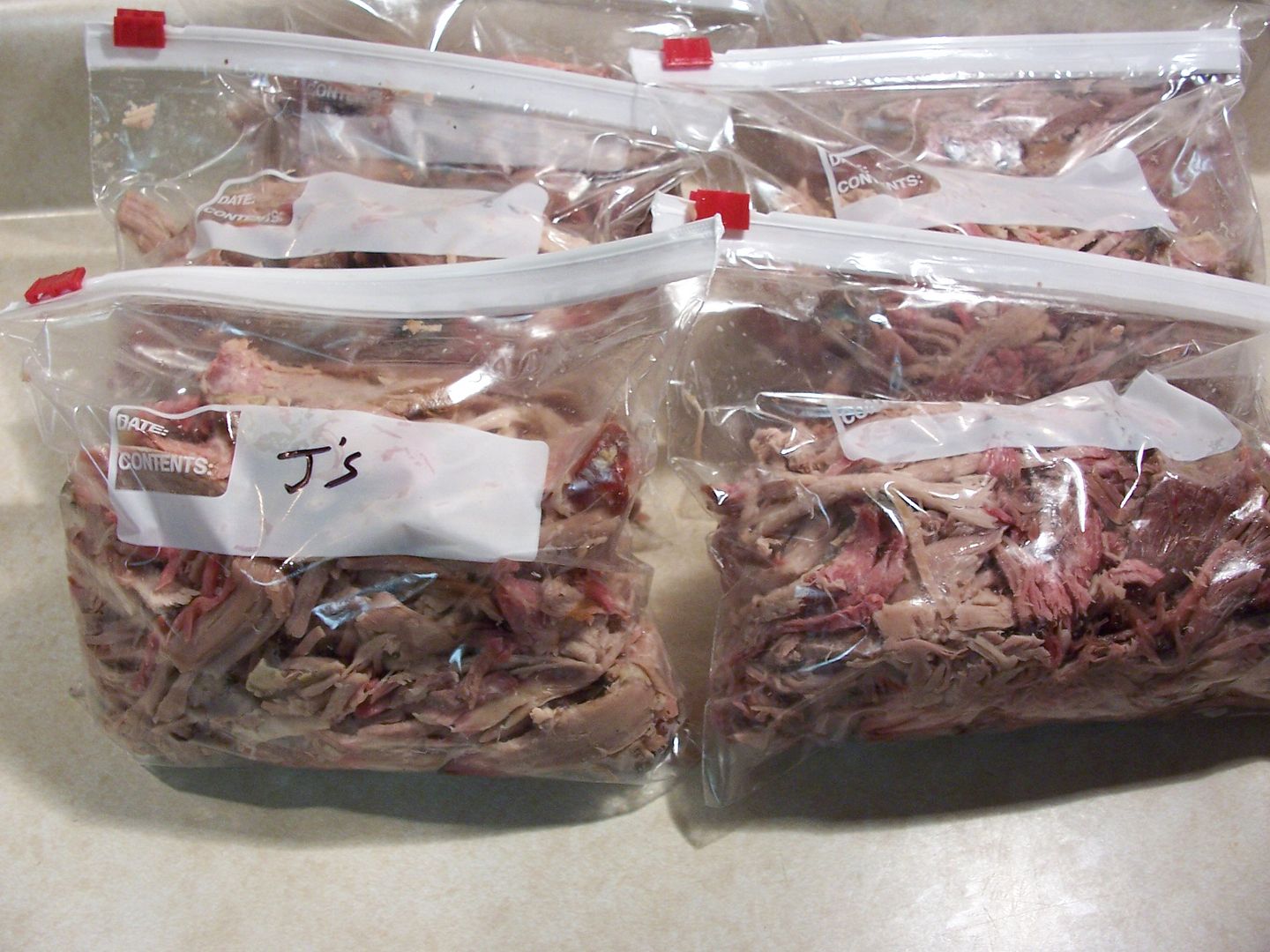 I build a pulled pork tostada for supper ...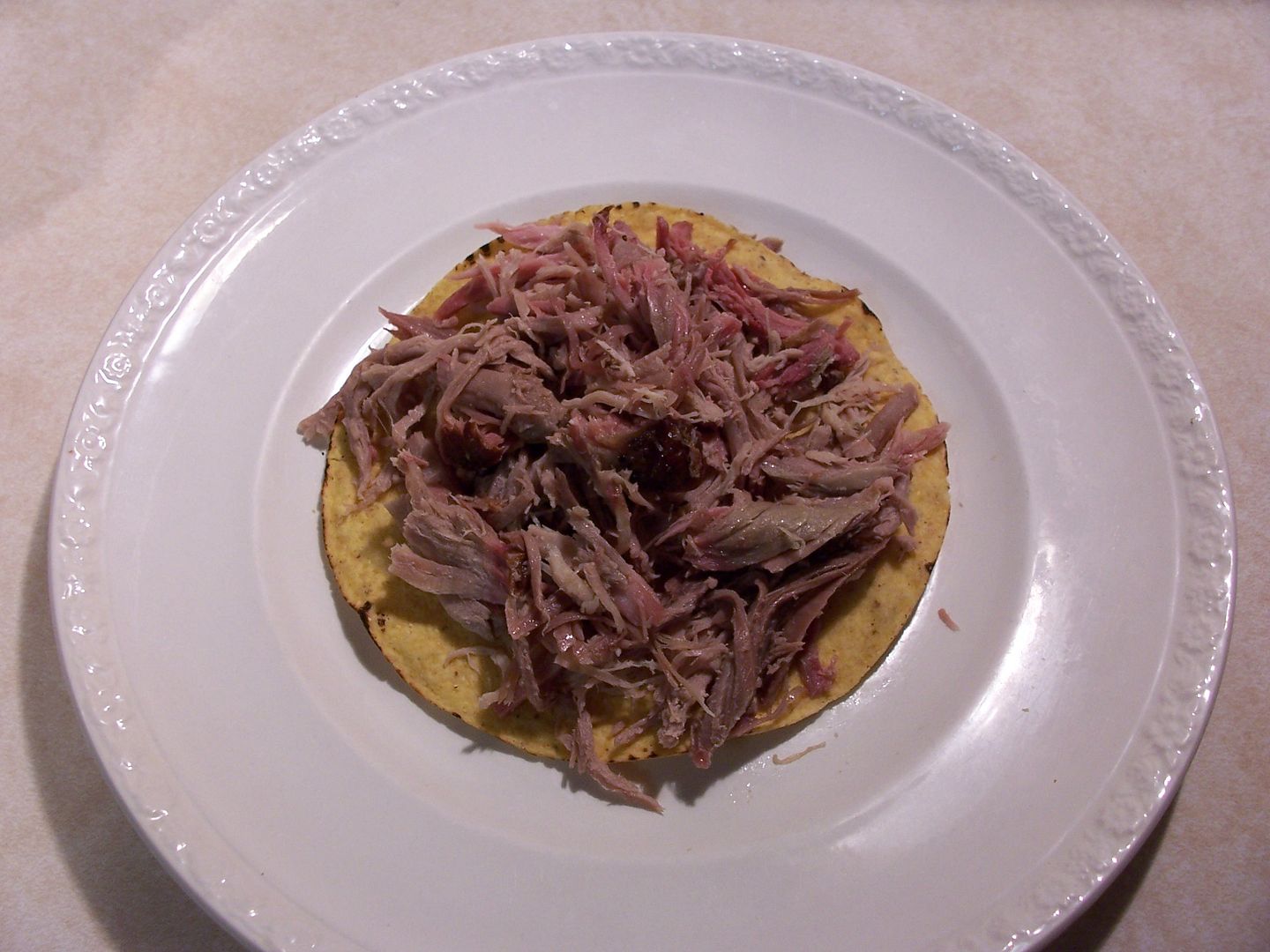 topped with fresh pico de gallo and a bit of cheese...
I'm a happy girl. :)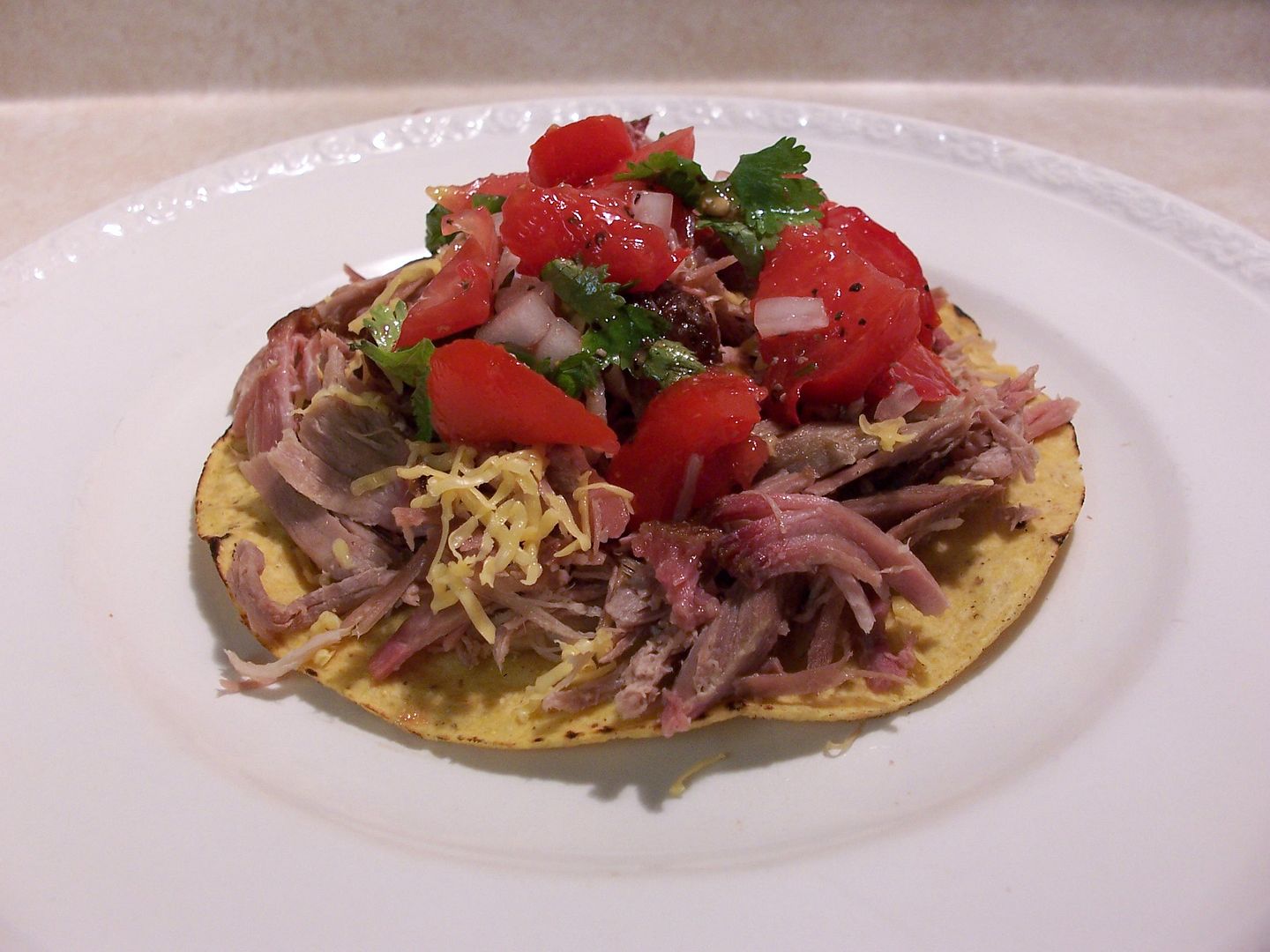 Jon, if you see this.. Thank you again! :)