It's wild onion time here. The first sign that spring is on the way. :) I love using the onions while they are available. One of my favorite uses is to pair them with venison.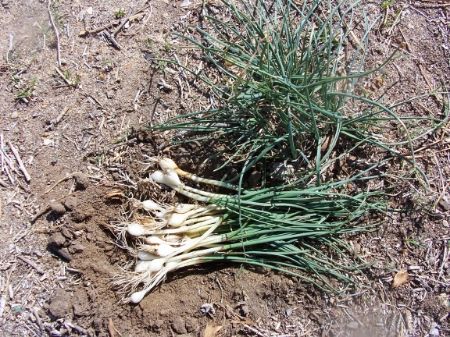 I gathered and cleaned a few onions, seasoned some venison backstrap steaks
from last season
with olive oil and Tatonka Dust.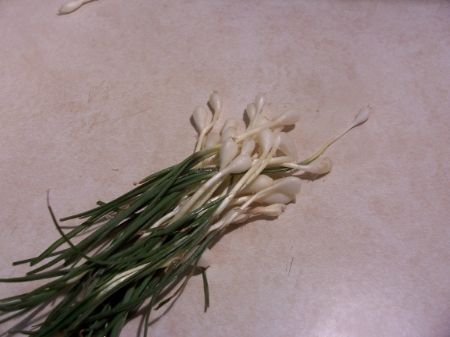 I cooked the onions in butter with one clove of minced garlic. When tender, I added 1 TBS sherry, 1 tsp of lemon juice, 1 tsp of capers, salt and pepper to taste and about 1 tsp of cornstarch to thicken the sauce. The sauce is definitely an "add to taste" sauce on all of the ingredients. I just add a bit here and there until I like the flavor. :)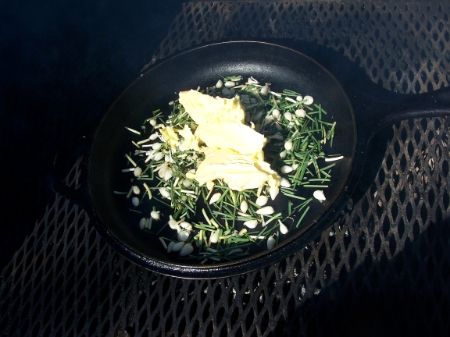 Grilled the venison to medium rare....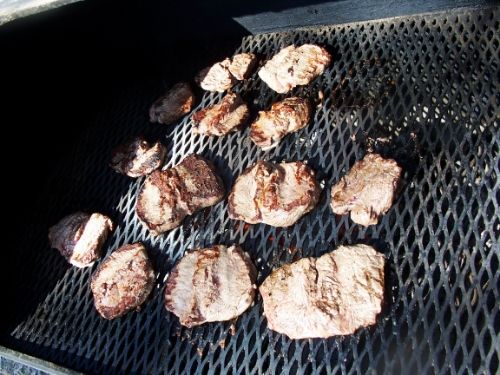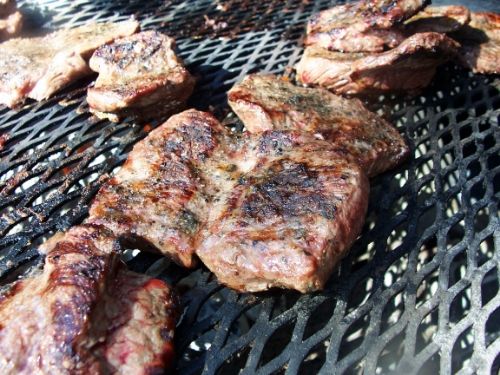 It was pretty tasty!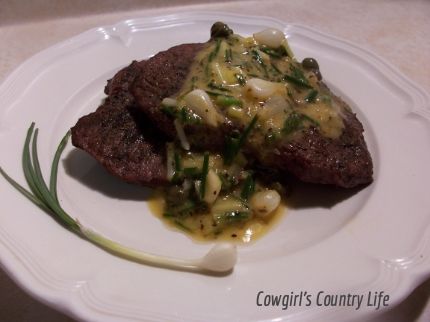 I'm looking forward to morels to add to the mix. Keeping my fingers crossed that I will be able to find some this year. :)