Good friends Marty and Tanya have developed a great tasting dry rub and sent a sample for me to try. (Thanks again Marty and Tanya!)
Since "tatonka" is a Native American word for buffalo, it just seemed natural to give it a go on some buffalo burgers.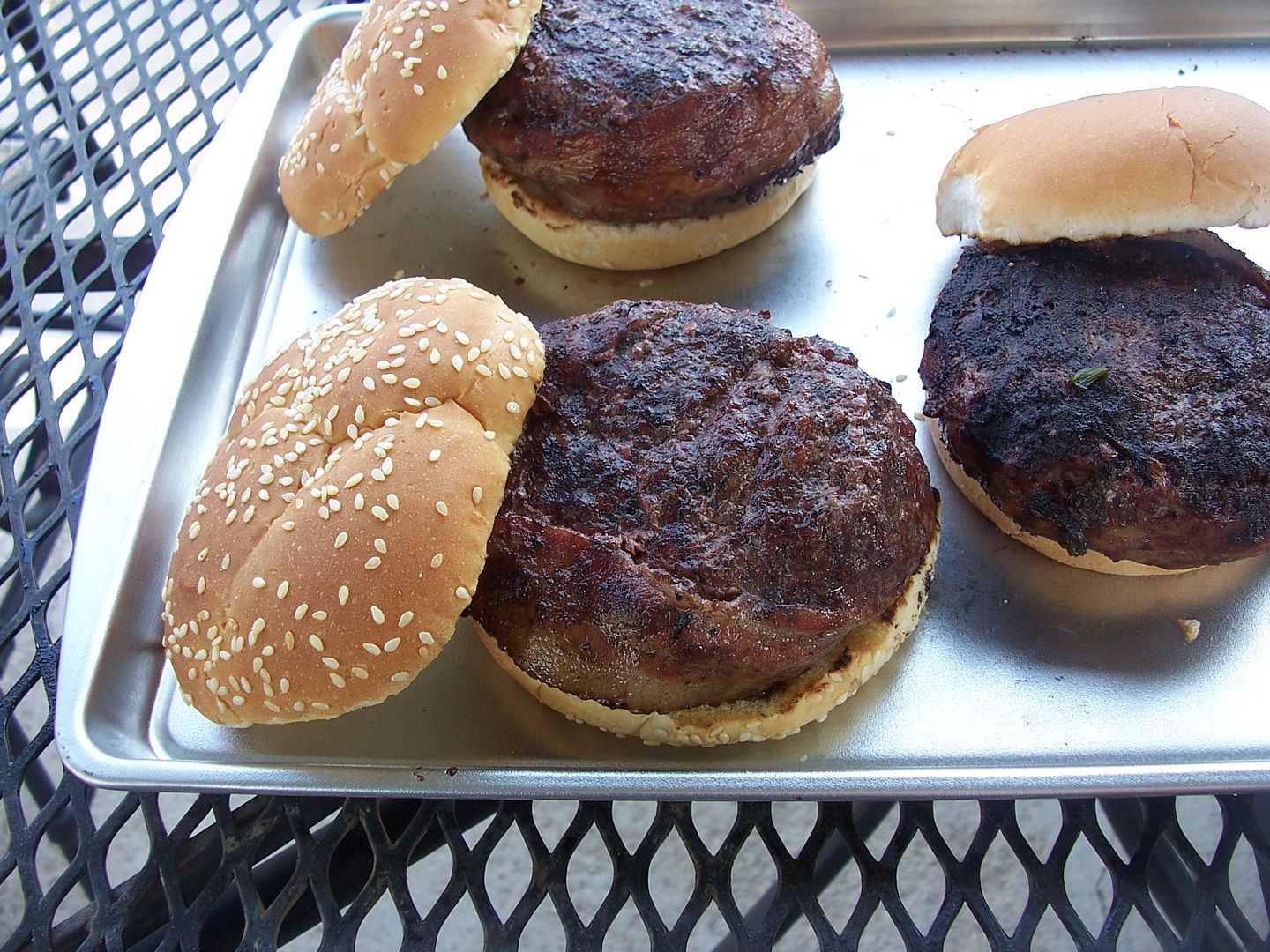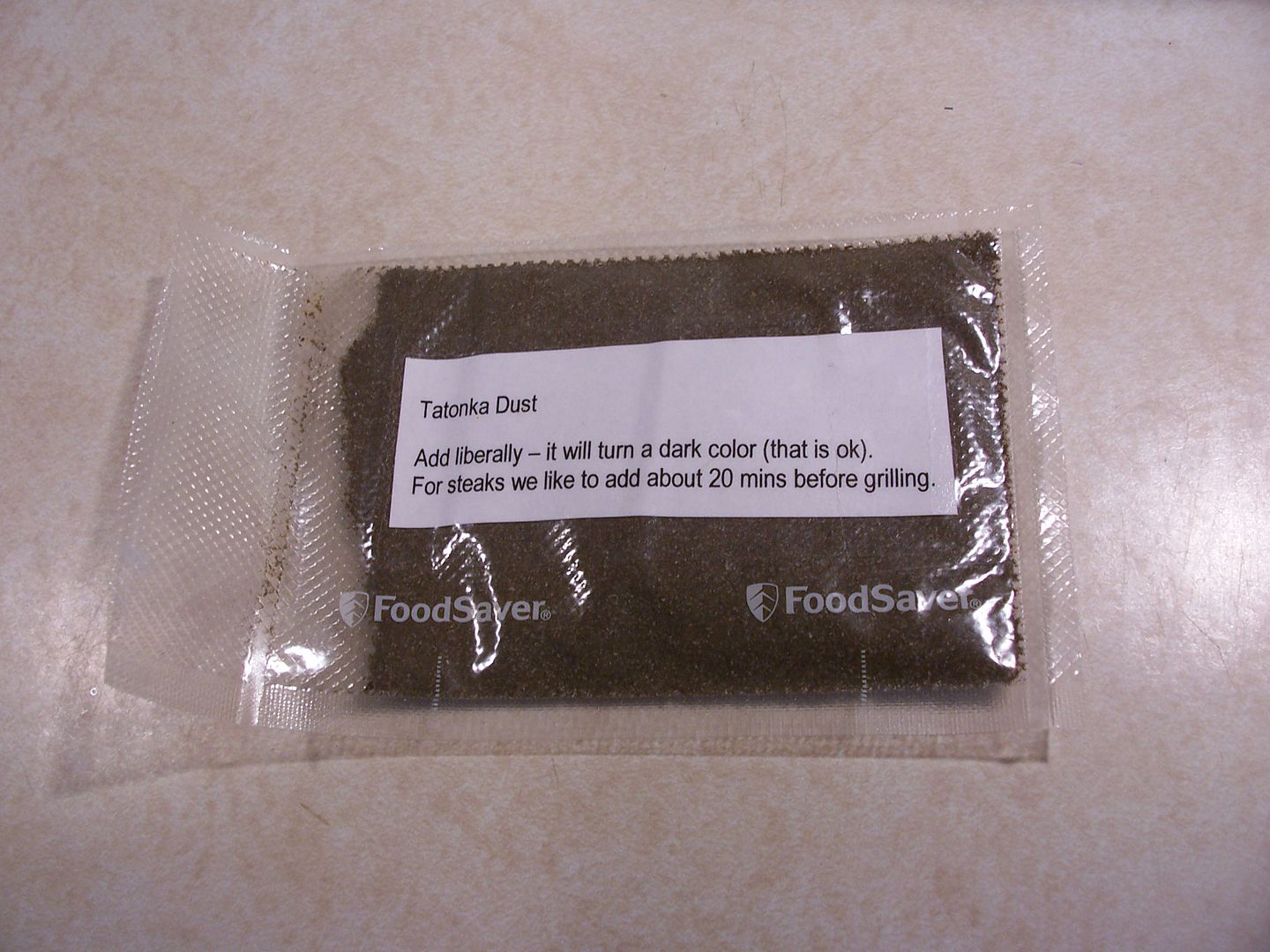 I picked up a package of buffalo burger at the local grocery store..
wrapped the burgers in bacon, sprinkled with Tatonka Dust...and placed on the top rack of the Hasty Bake to catch some smoke before grilling...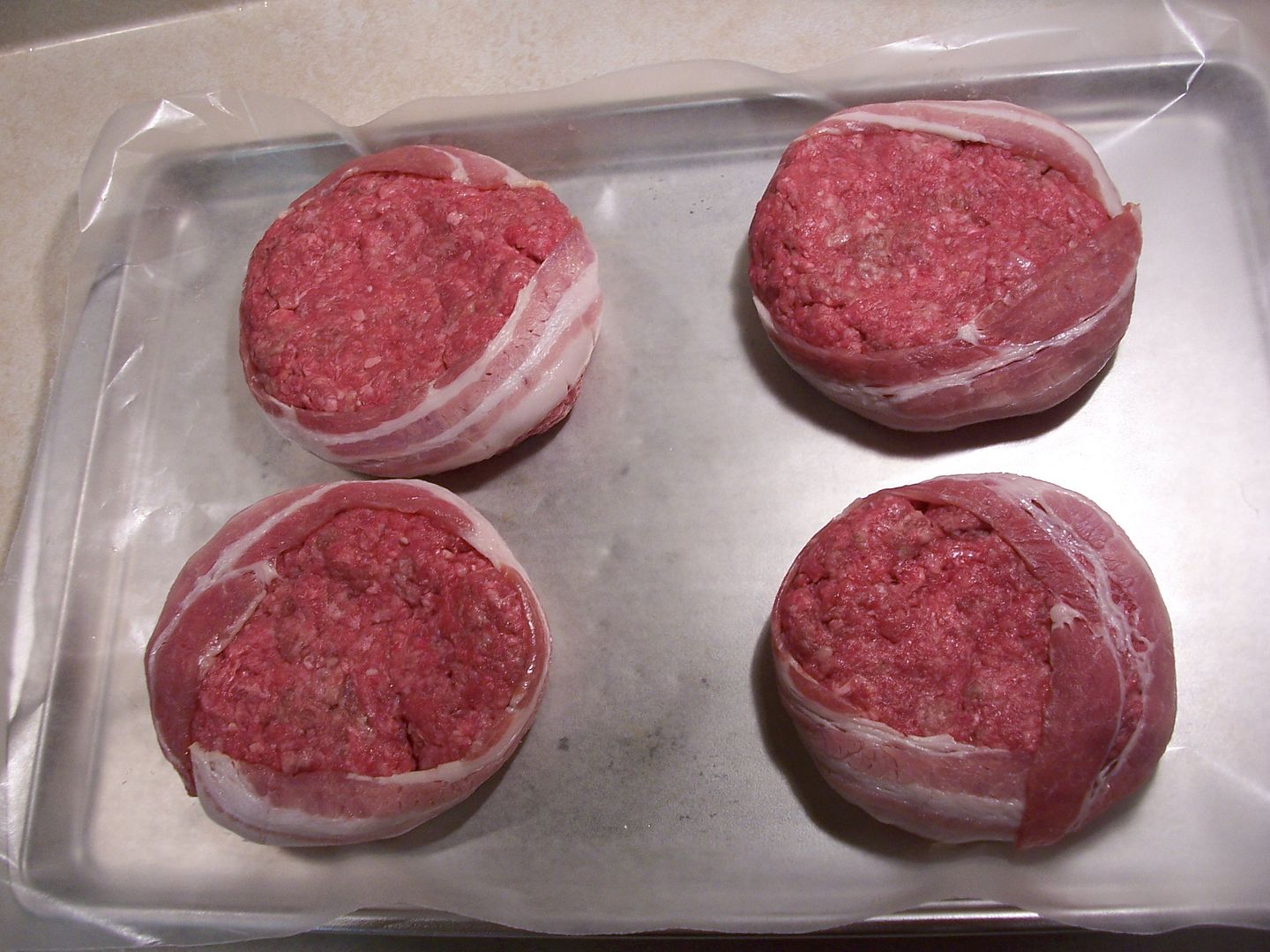 I also set a skillet of fries on the heat to brown...
After about 25 minutes I lowered the burgers down on the heat to sear...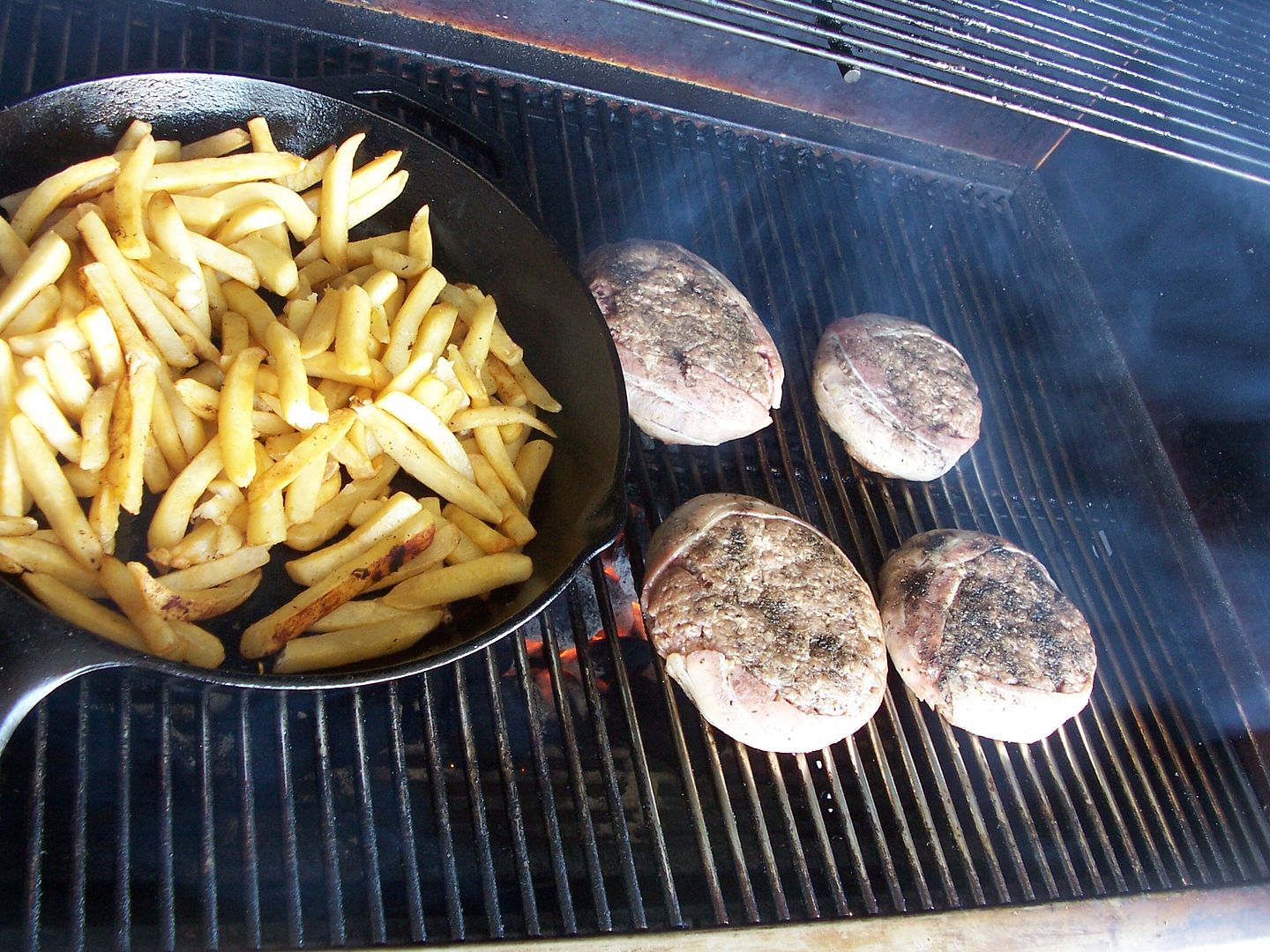 Topped the tatoes with bacon, bacon drippings, minced onions, garlic and cheese...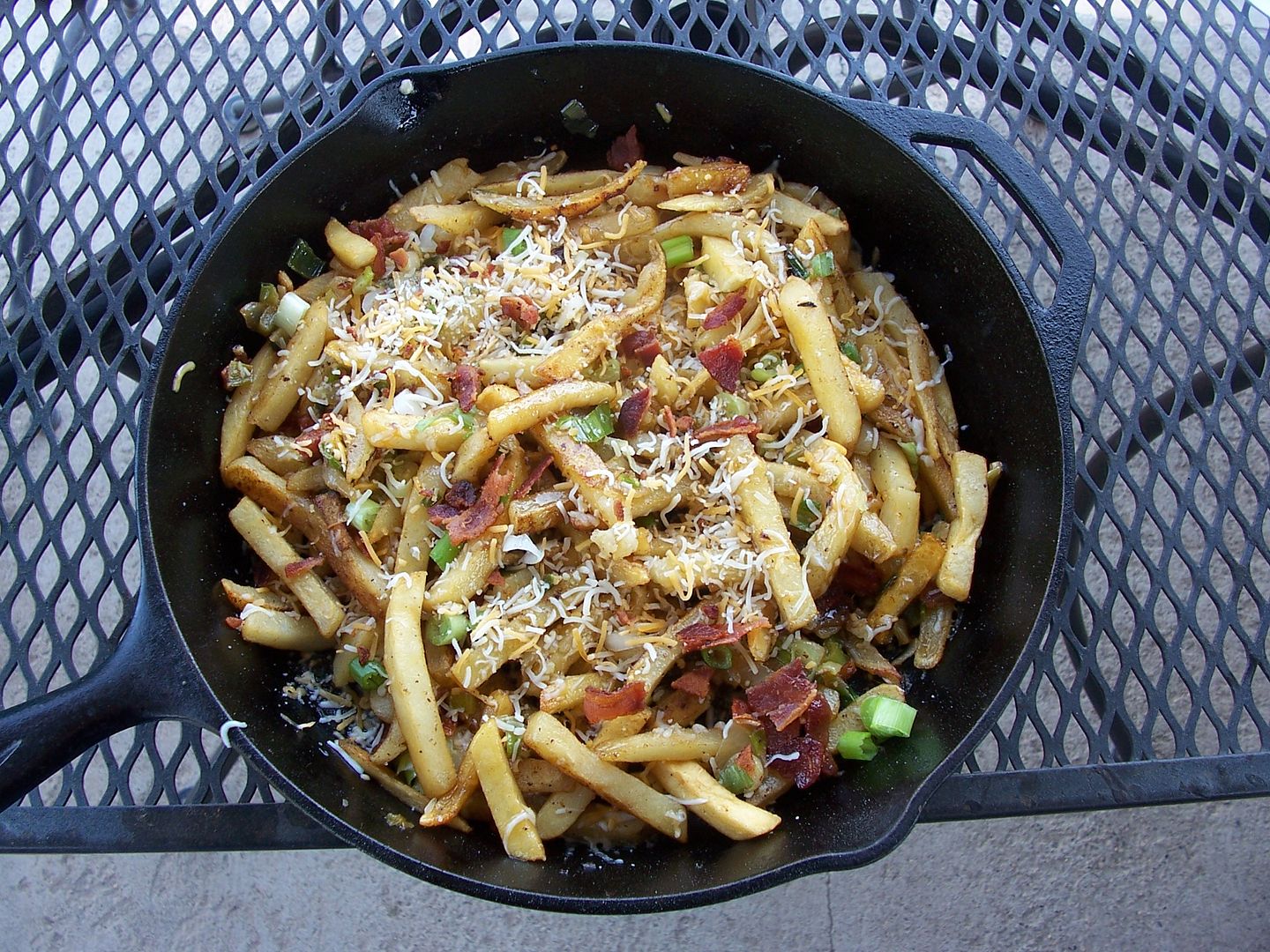 Back on the heat to melt the cheese...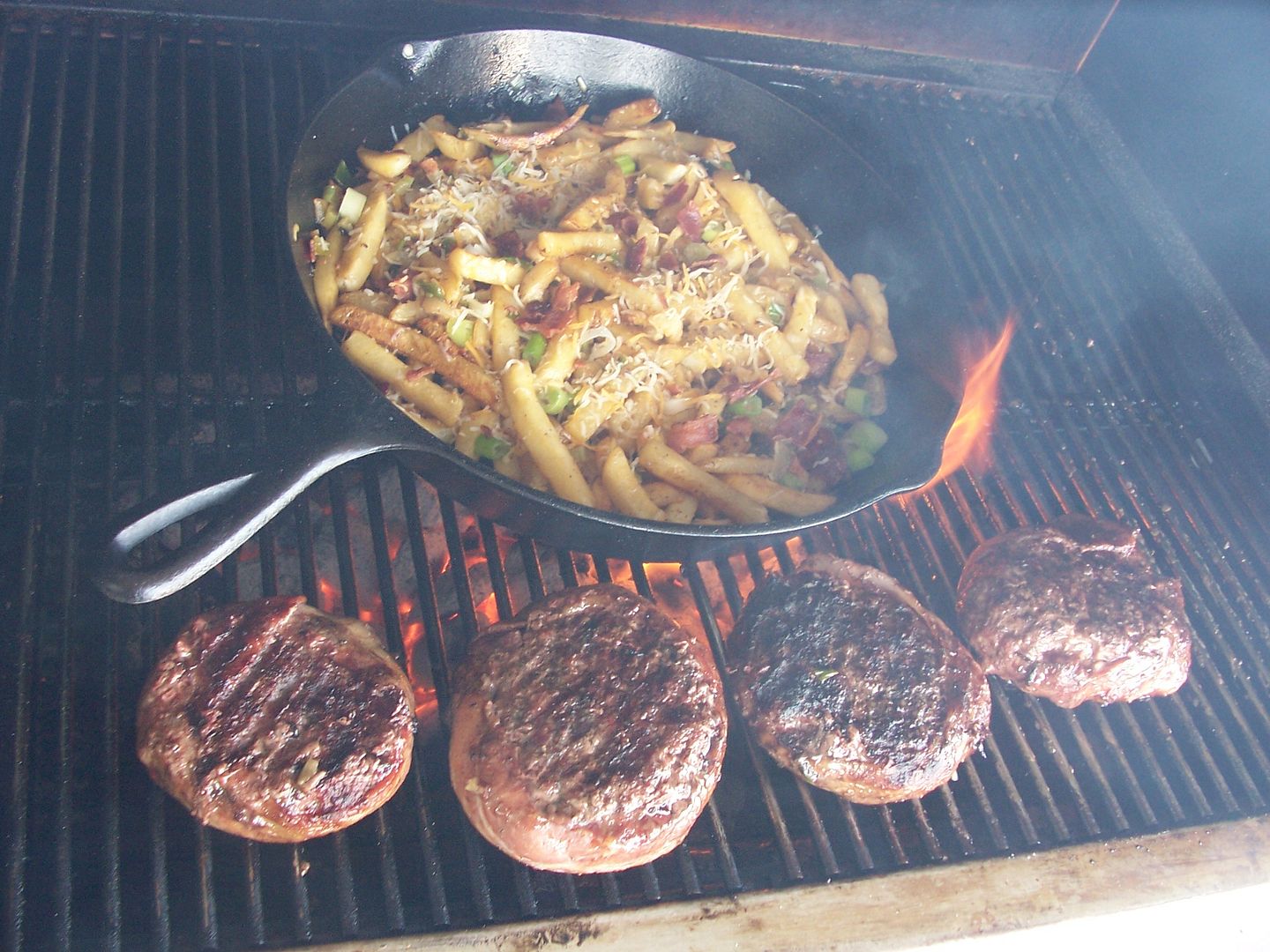 I've never been a huge fan of fries but these "loaded" fries are pretty tasty. :)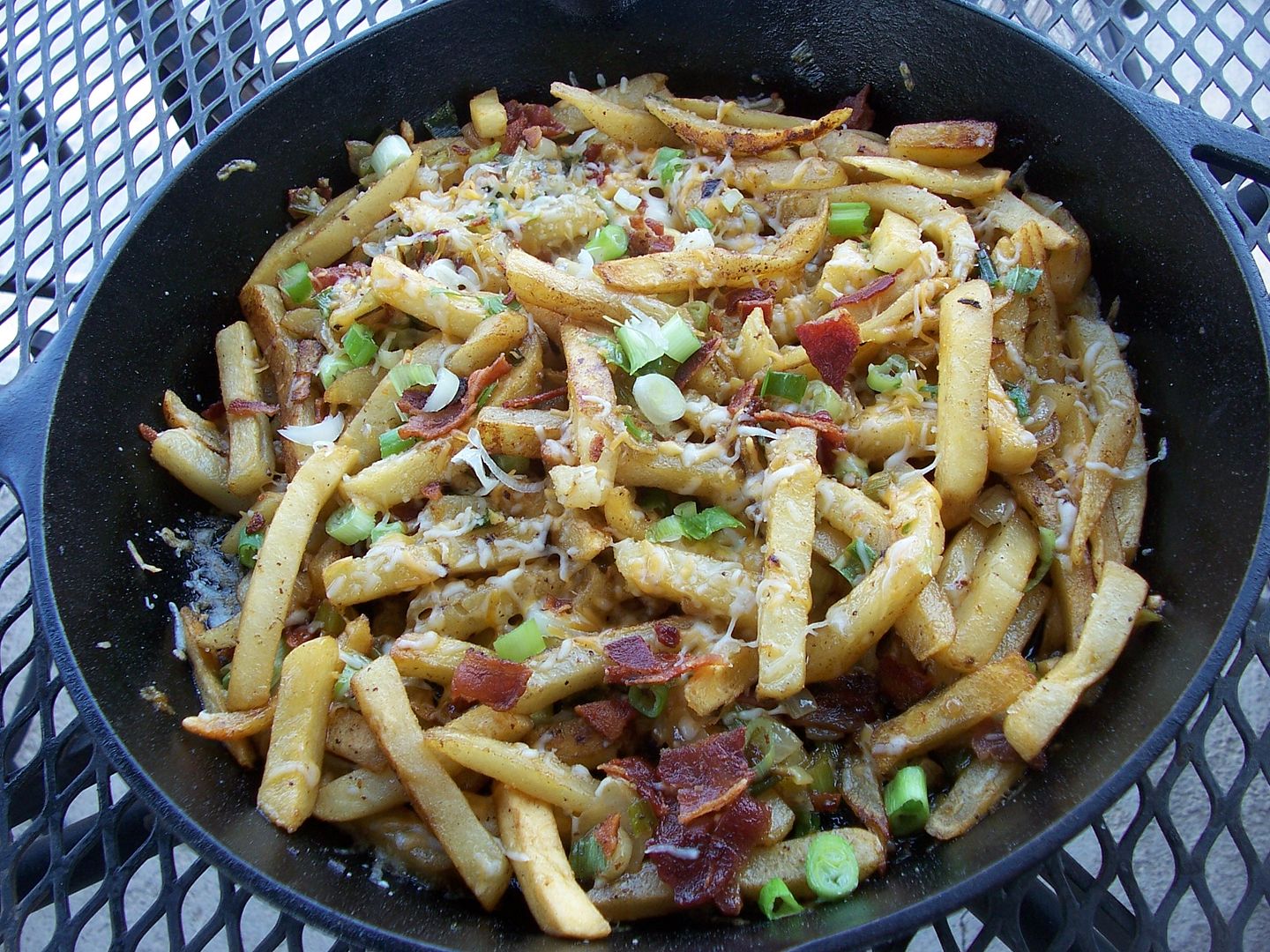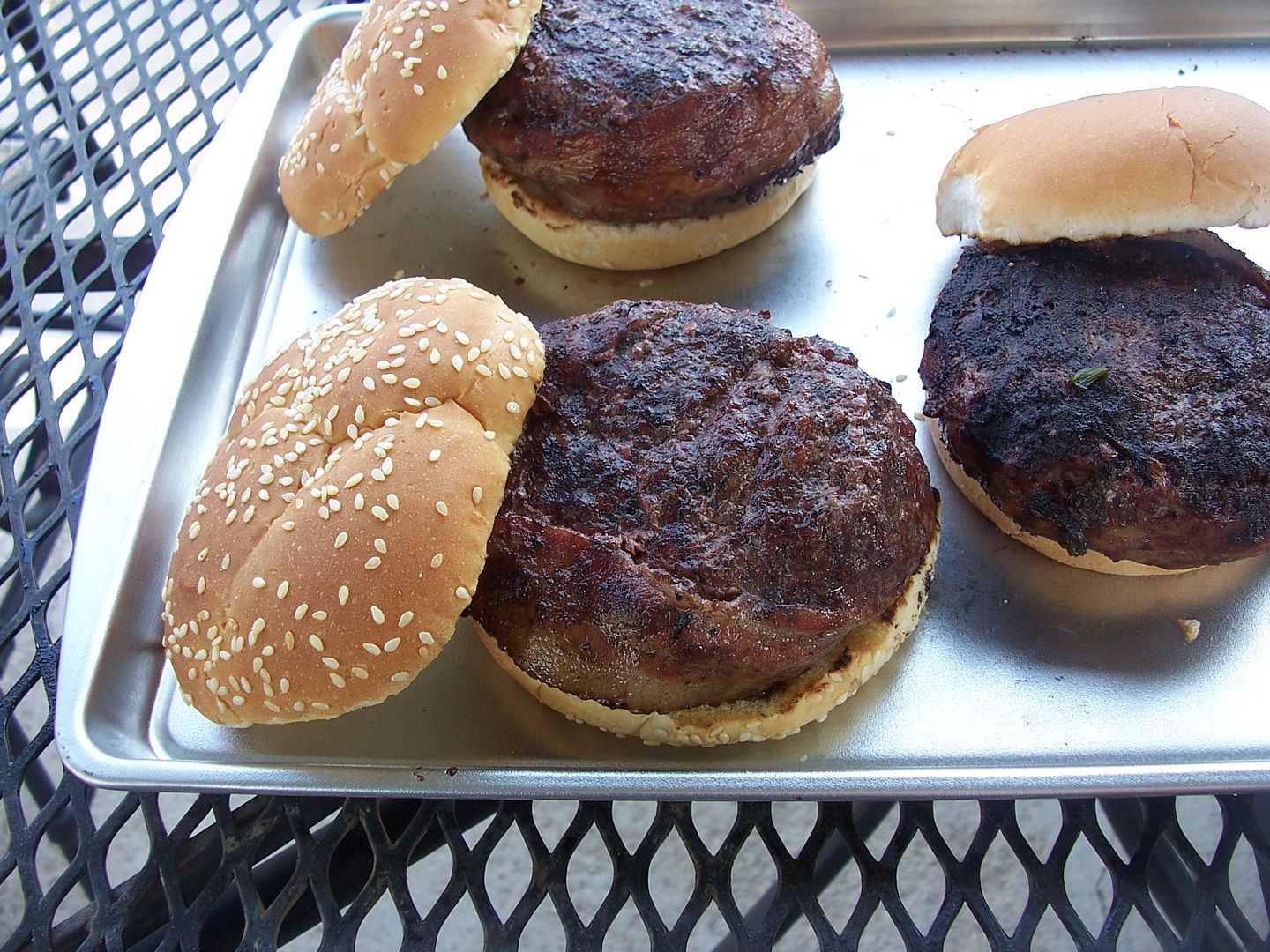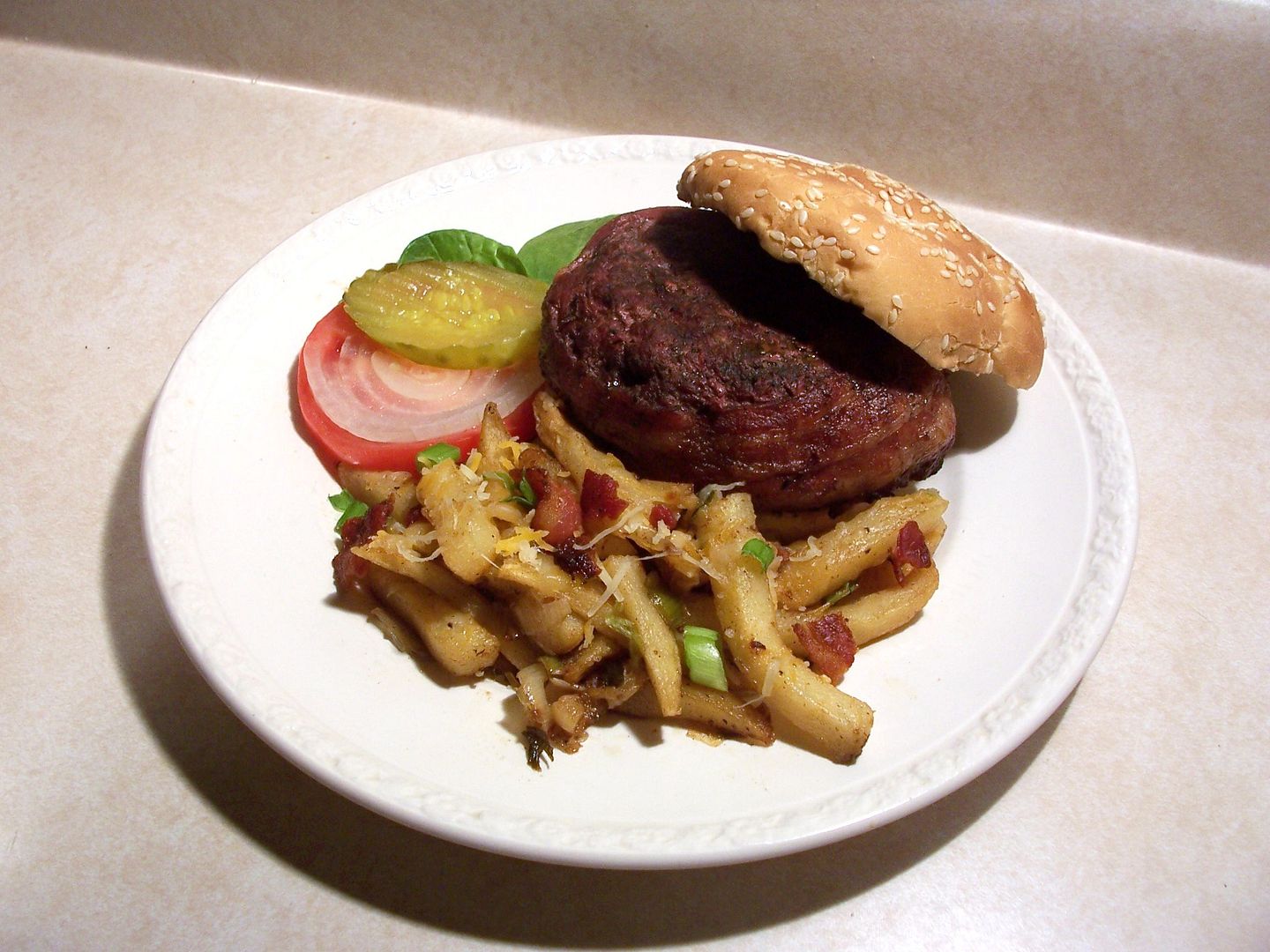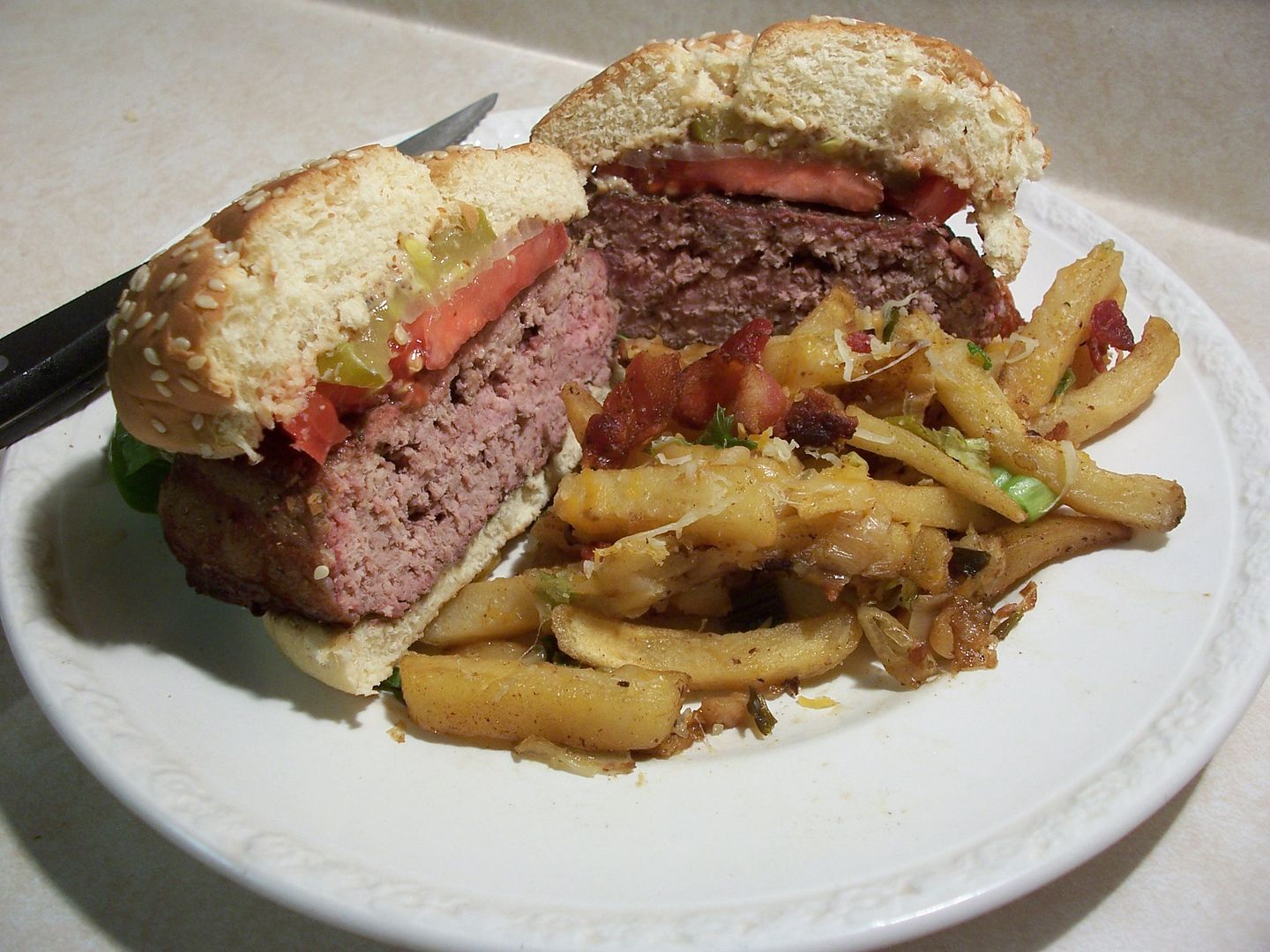 I loved the Tatonka Dust... It was so good! I'm not sure what Marty and Tanya had in mind to use this on, but I put it in a shaker and took it camping with me. :) I've used it on several things. Potatoes, quail, chicken... I think is makes a good every day seasoning for anything. lol
Thanks again Marty and Tanya! Please let me know when you get this on the market!