The main reason I enjoy fishing and hunting during the year is "just being out there".... taking in the fresh air and beauty of the land.
The second reason would be the food I'm able to provide for the table.
I maranade the dove breasts in a mixture of
1/4 cup sherry
1 cup cider vinegar
1 cup soy
1/2 cup brown sugar (more or less to taste)
3 cloves of garlic sliced
1/2 medium onion sliced
Marinade for at least 2 hours
I placed the catfish in a mixture of
1 cup soy
1 cup cidervinegar
1/2 cup brown sugar (more or less to taste)
They marinade for 2 hours too (gives you time to
level up your cooker
:))
I wrapped the dove in jalapeno bacon and sprinkled with cracked black pepper..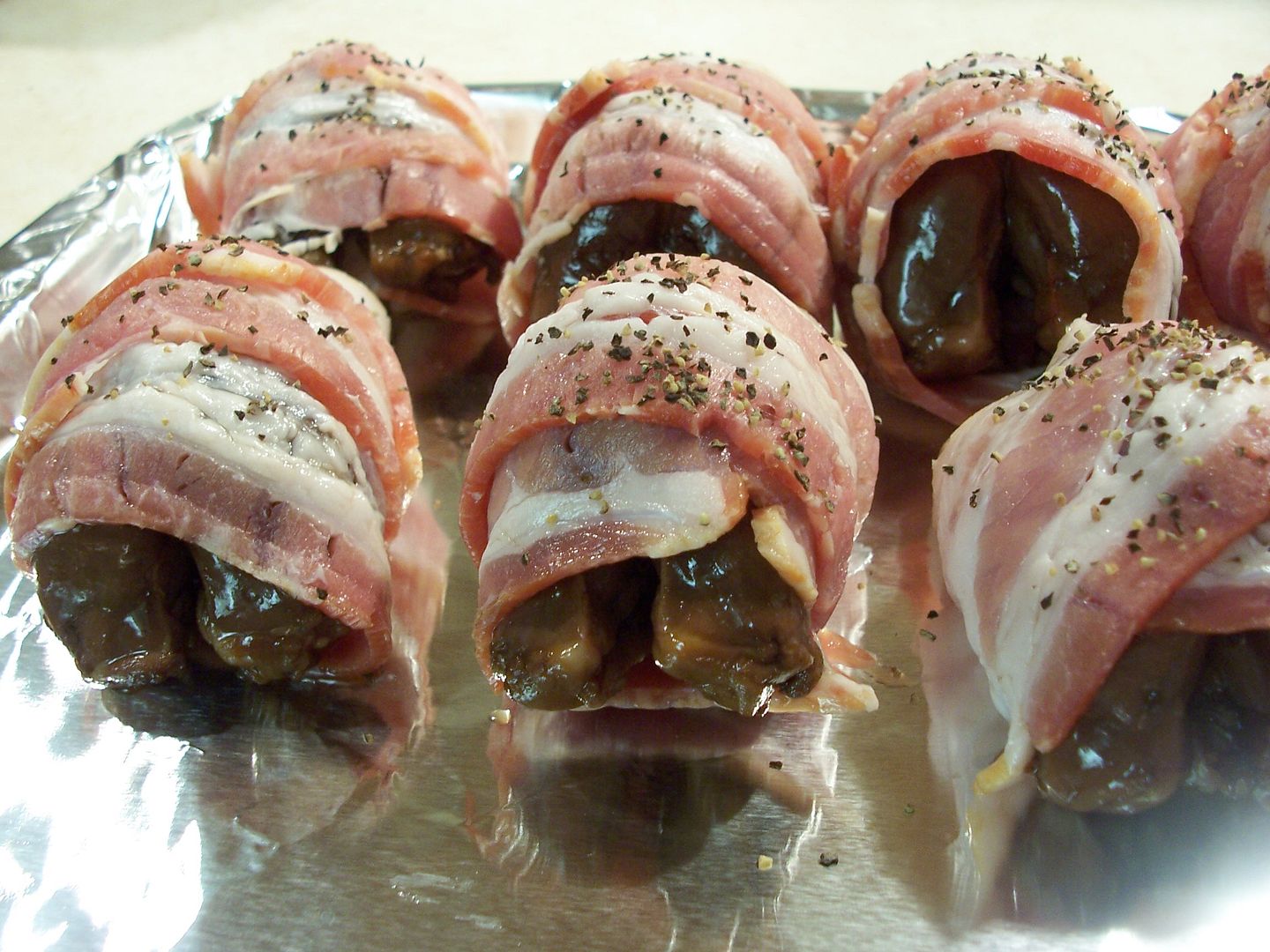 onto the horizontal wood burner using indirect heat and a few hickory chips..
I pan fried some okra that I brought home from the
trip to Colorado
with friends this fall...
The catfish went on last....
I sprinkled half of the fish with Dizzy Pig's Raging River dry rub and the other half with their Shakin the Tree rub...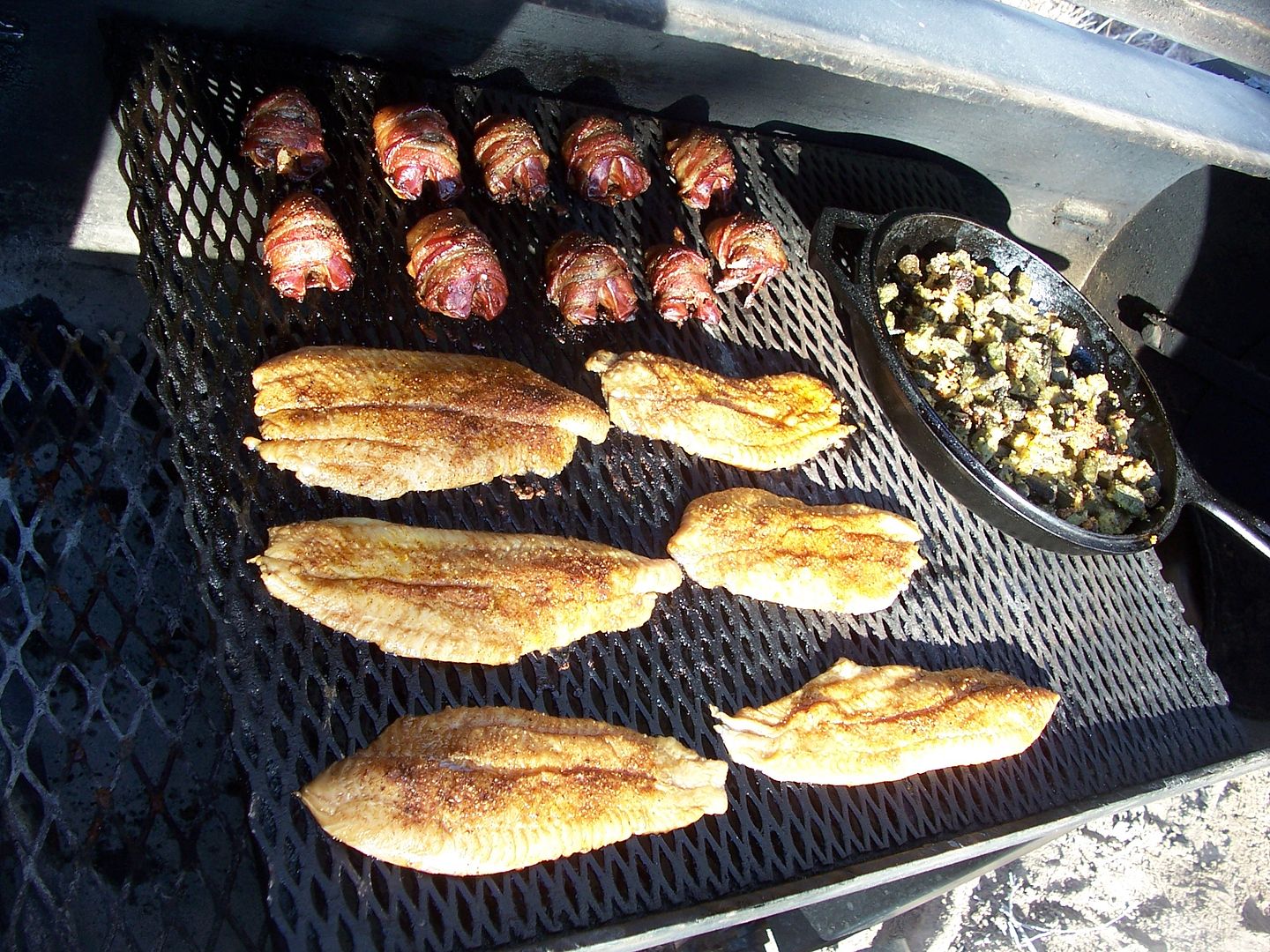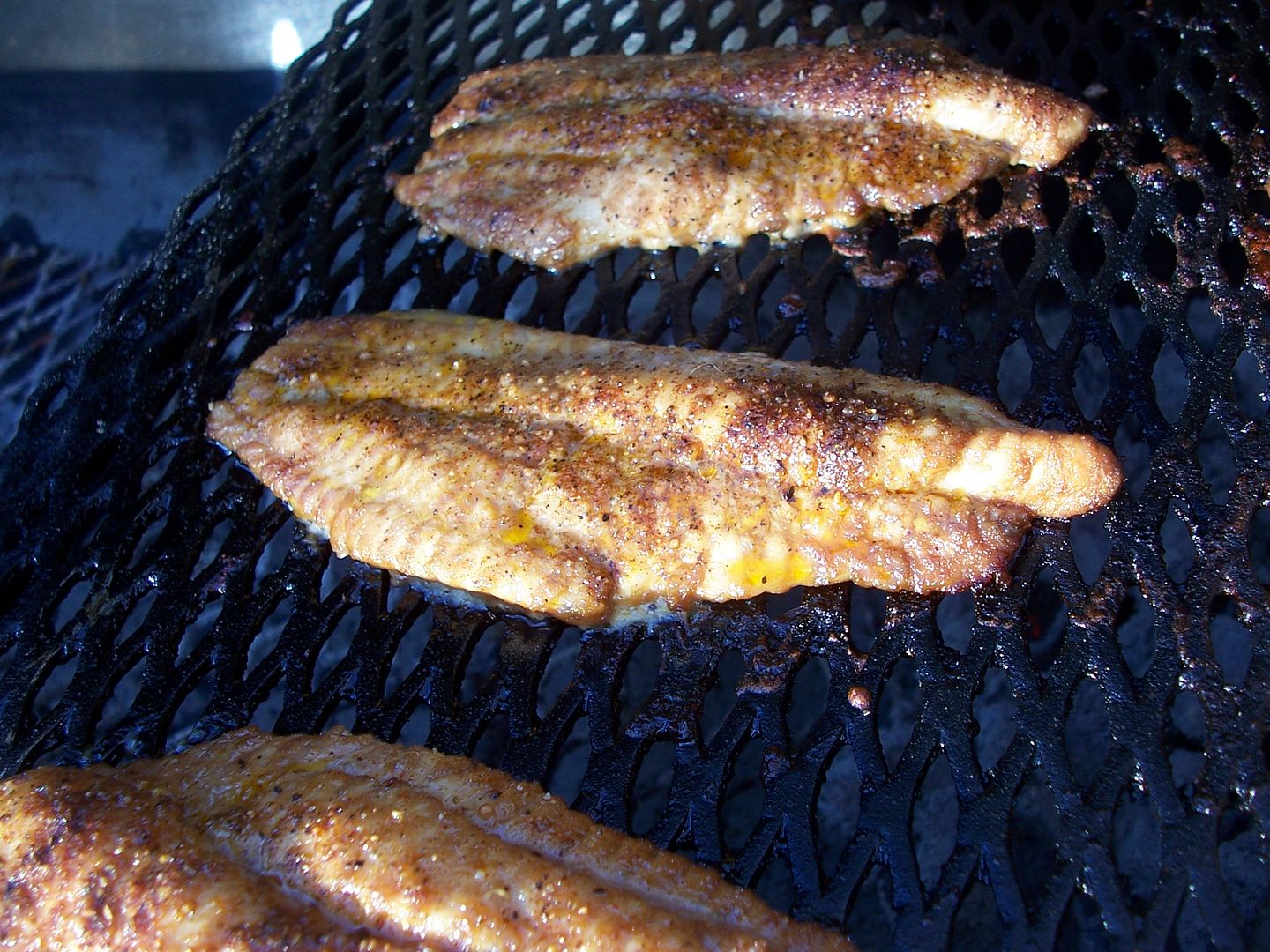 The hickory smoked dove breasts, catfish and pan fried okra...
I loved the meal, it brought back good memories of last summer, the camping, fishing, hunting... the trip to Colorado. :)
Had my mind on last summer and I almost forgot ....
I loved both of the Dizzy Pig dry rubs. Gave them the taste test on the catfish and could not choose a favorite. Both were tasty!
Looking forward to getting back out this summer. If I catch any fish or bring home dove or venison they will be a bonus. :)