This horizontal wood burner is sooooo heavy. It takes more than me and my will power to move it! :)
The last time I used it, I placed a
rock under a skillet
to keep it level.
I tried to level the smoker today.
By using the handle, I am able to pick up the cooker an inch or two off the ground and swivel it left or right a few inches at a time. There is no way I can pull it forward without hooking up a chain to the bumper of the pickup and dragging it. (no room to get the pickup in the right location to pull it this time)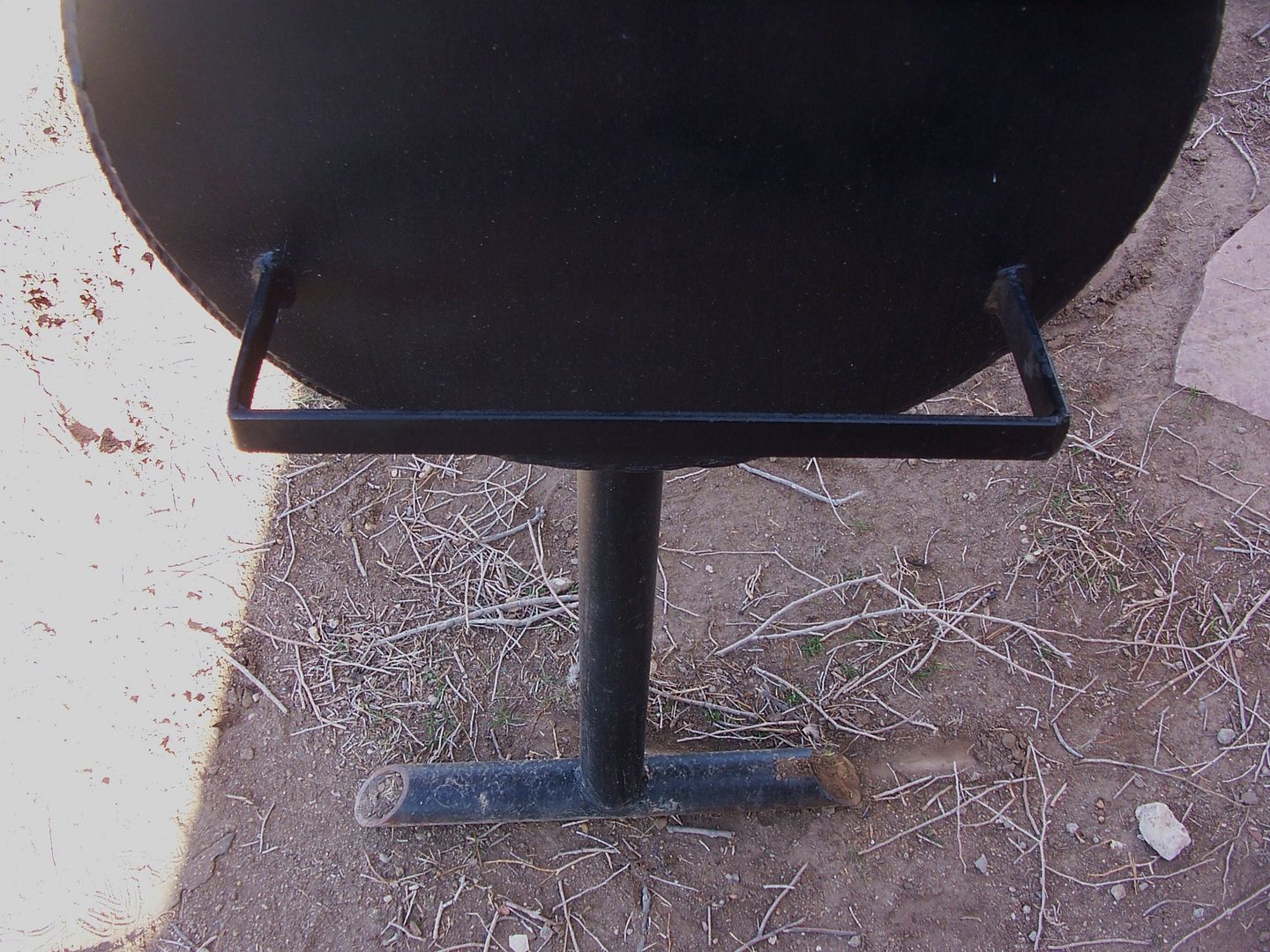 Unfortunately by swiveling the monster, it just sinks deeper into the ground....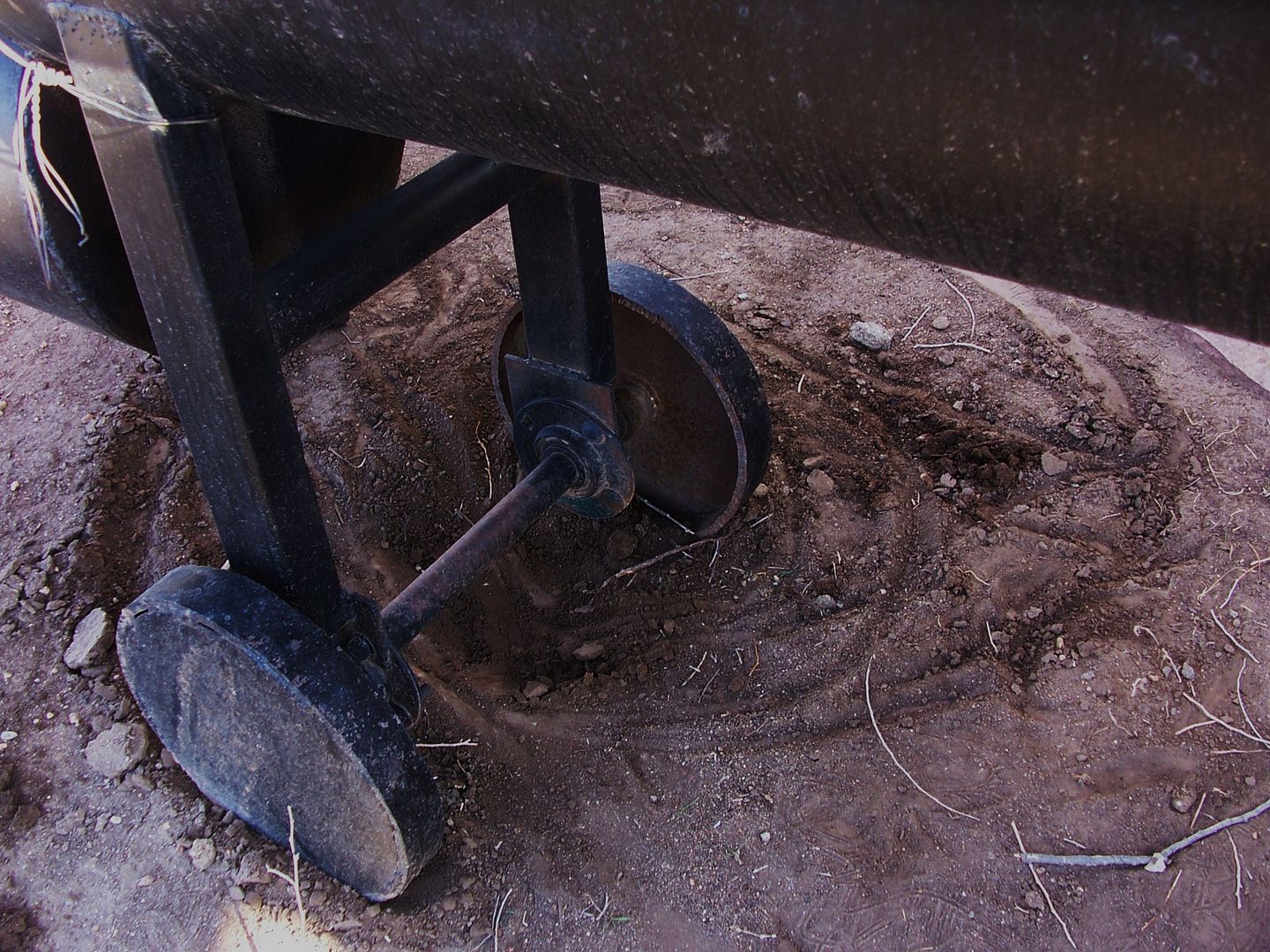 out came the jack...
as I jacked the frankencooker up and attempted to move the thing forward...
Help arrived! They pulled the thing forward and placed rocks underneath the wheels to keep it from sinking again. (I hope).
A simple cement slab for it to sit on would come in handy... sounds like a new project in my future. :)
It works a lot better now!