I have been enjoying my smoked pork stash from the
Battle of the Butts
in sandwiches, rellenos and wrapped in hot tortillas..
It was time to try a pie.
Actually I was being lazy and didn't feel like cooking.. this is an easy meal to throw together.
Smoking it in the Memphis Pro made it even that much easier on me. :)

I lined my cast iron skillet with sliced potatoes, then seasoned them with salt...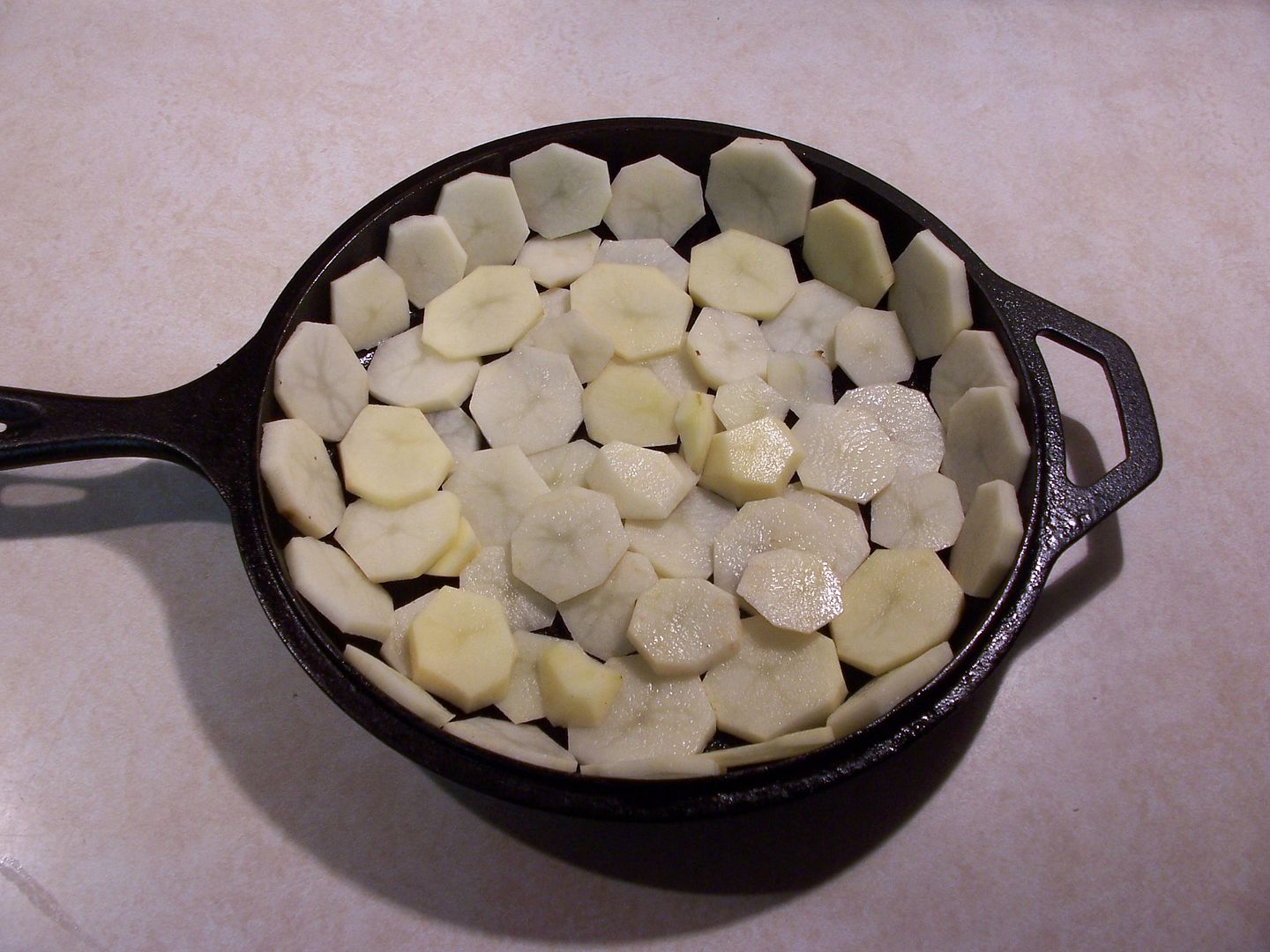 filled with pulled pork and minced onions...






drizzled with a hot spicy Q sauce....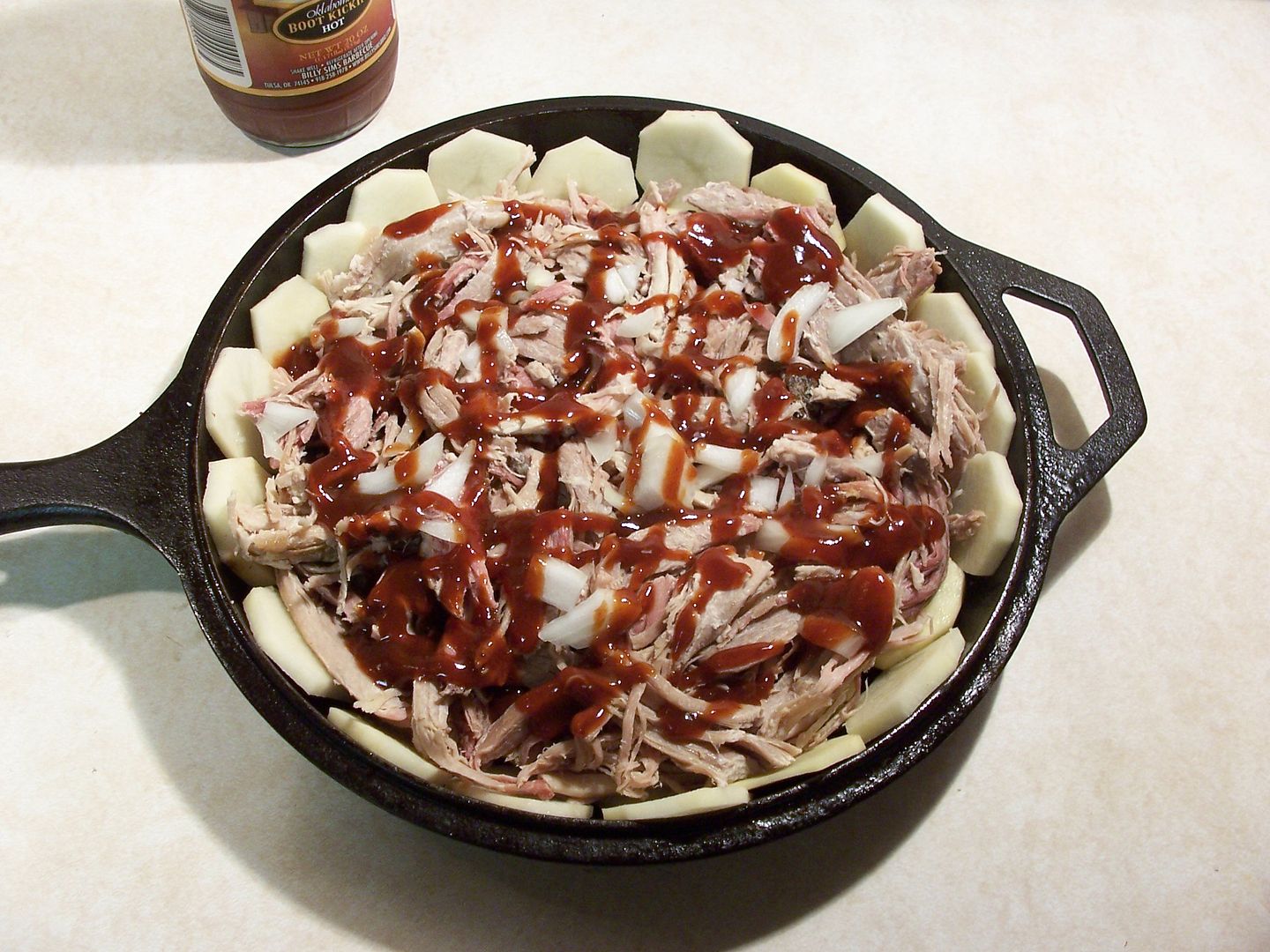 topped with shredded cheese....





Added anothe layer of sliced potatoes, sprinkled with Harley's dry rub....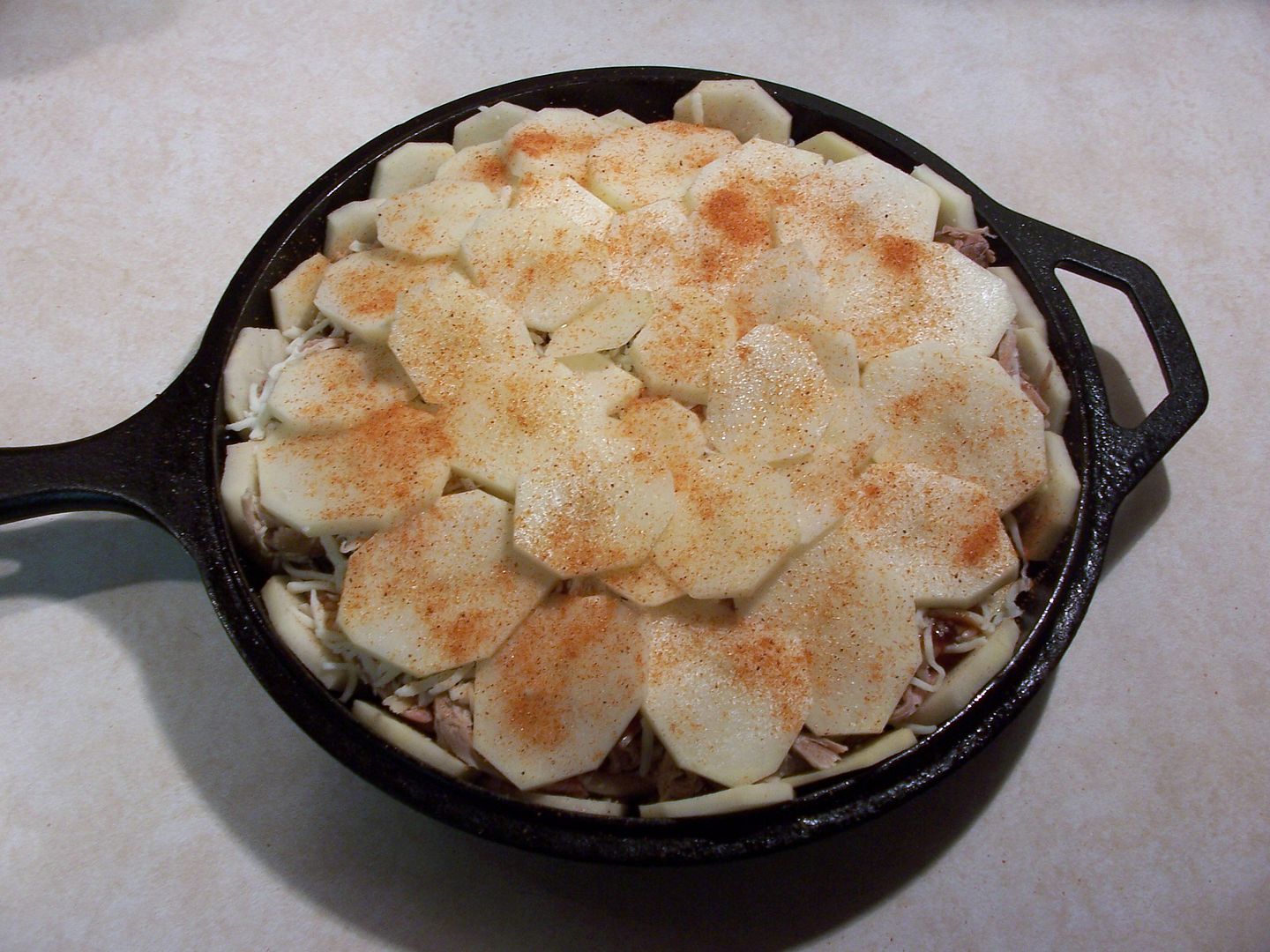 dotted the top with butter and into the Pro with hickory...






I let the pie smoke for about an hour, checked for tenderness in the potatoes....




It was pretty tasty! I added more hot Q sauce to the top before eating...




One thing I would do is add more butter to the top...the butter covered potatoes were tender, the others dried out a bit. Over all I liked it. :)