I raise freshwater shrimp (Macrobrachium rosenbergii) in my small windmill pond here on my farm. The shrimp are bred and hatched out in salt water and then introduced to fresh water for "growing out", this is what I do.
I purchase 30 to 60 day old juveniles, stock my pond in May. I feed a 32% protein sinking catfish feed and harvest the shrimp before cold weather sets in in the fall.
The shrimp do not survive in water temperatures under 65 degrees or in water temperatures above 95. Any shrimp that I do not harvest will not survive the winter here.
This is a 60 day old juvenile...
I float the bags of juveniles on top of the pond for at least 15 minutes to equalize the water temperature....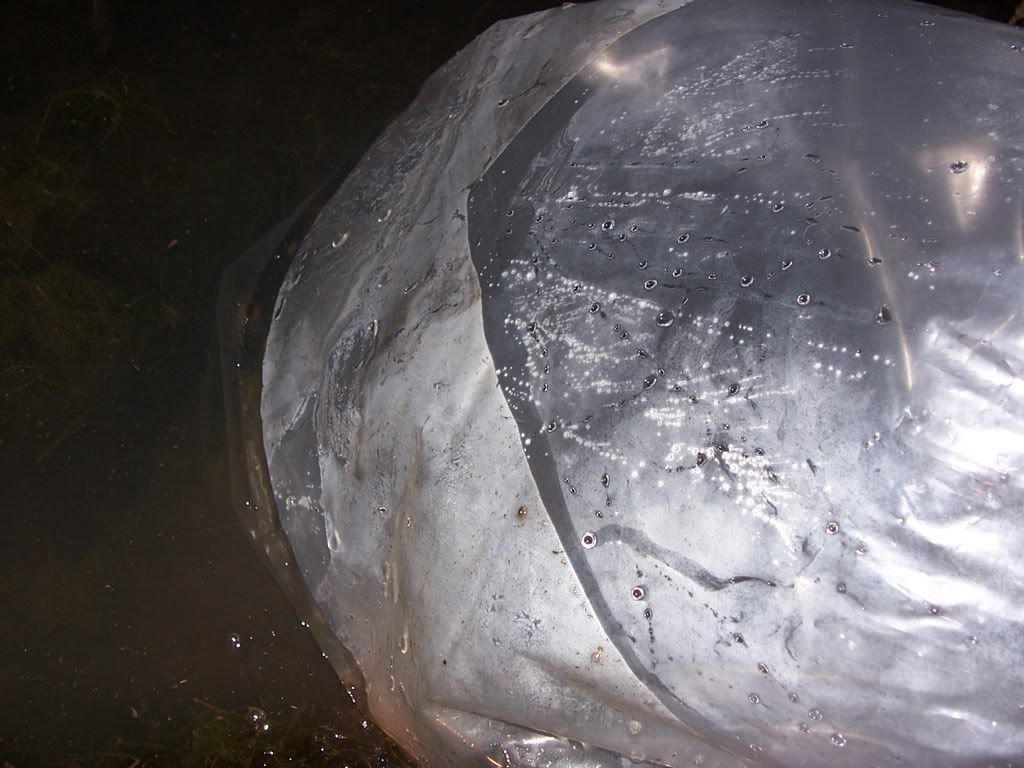 Then I introduce some of the pond water into the bags...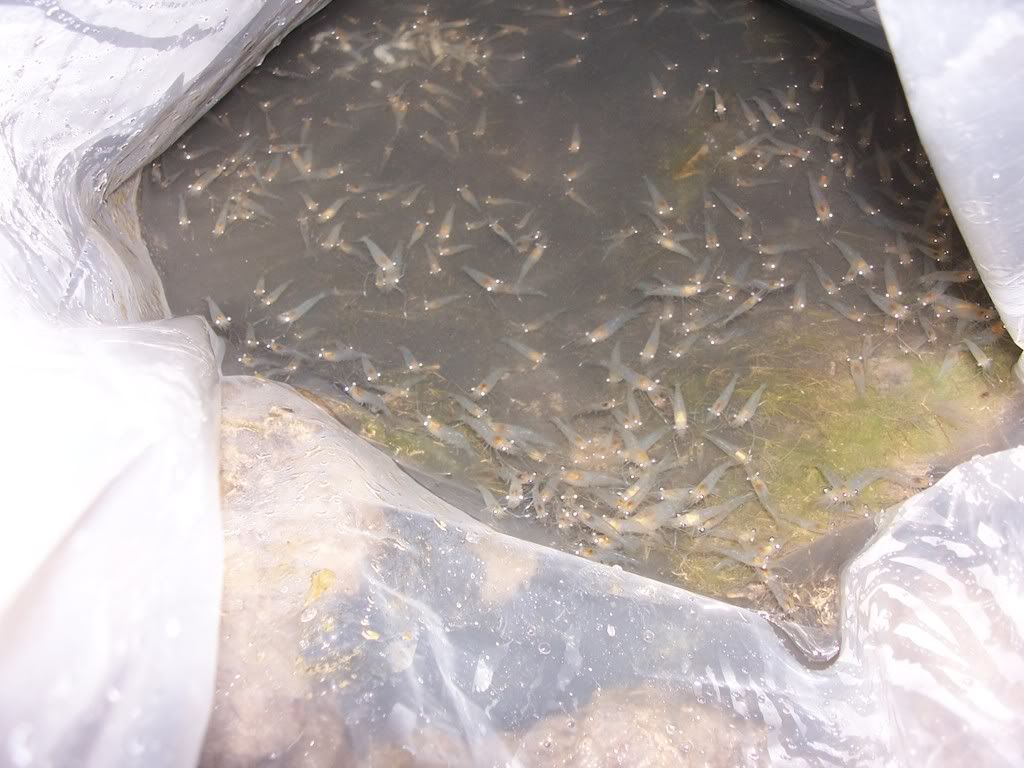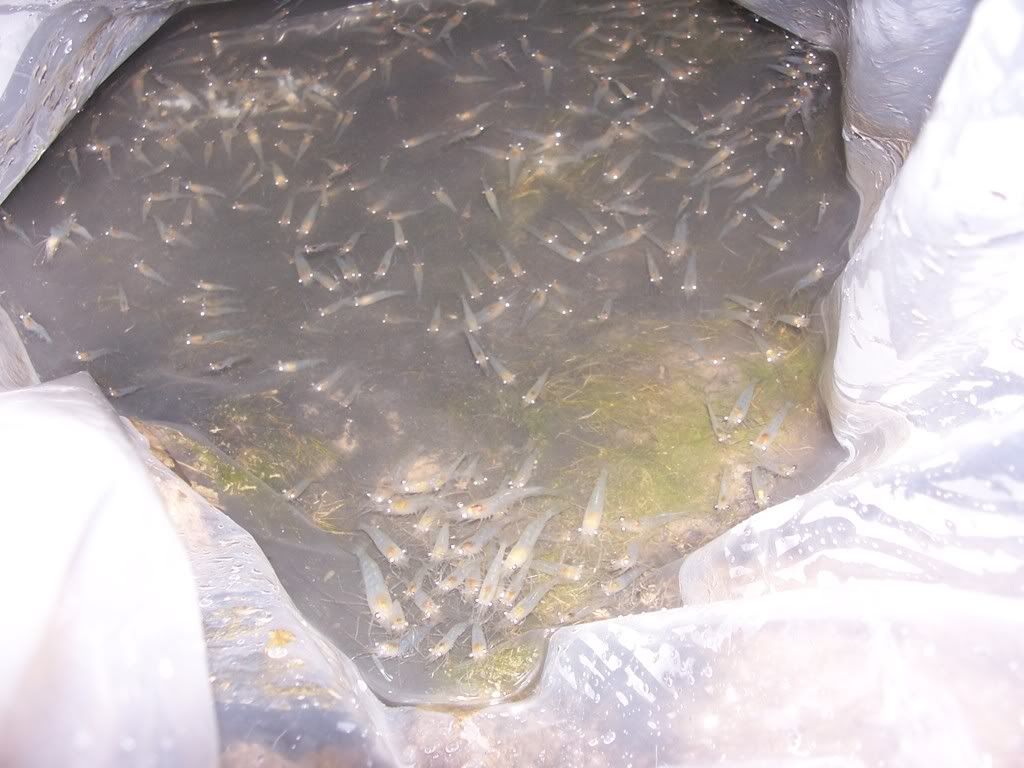 Then I release them into the pond....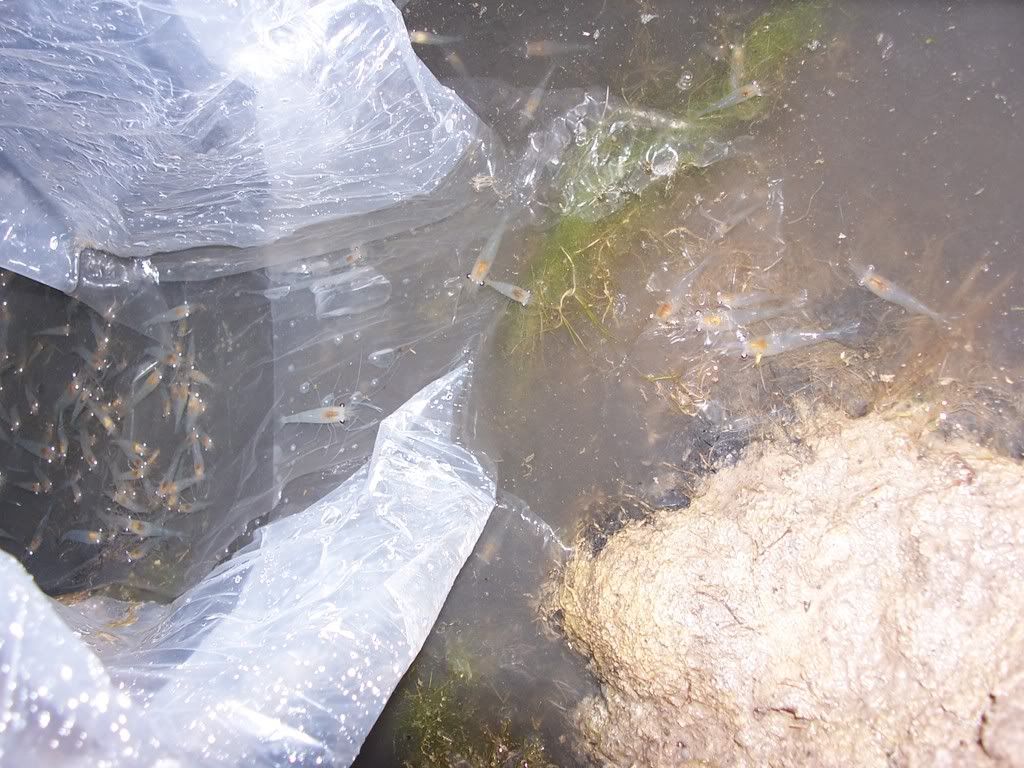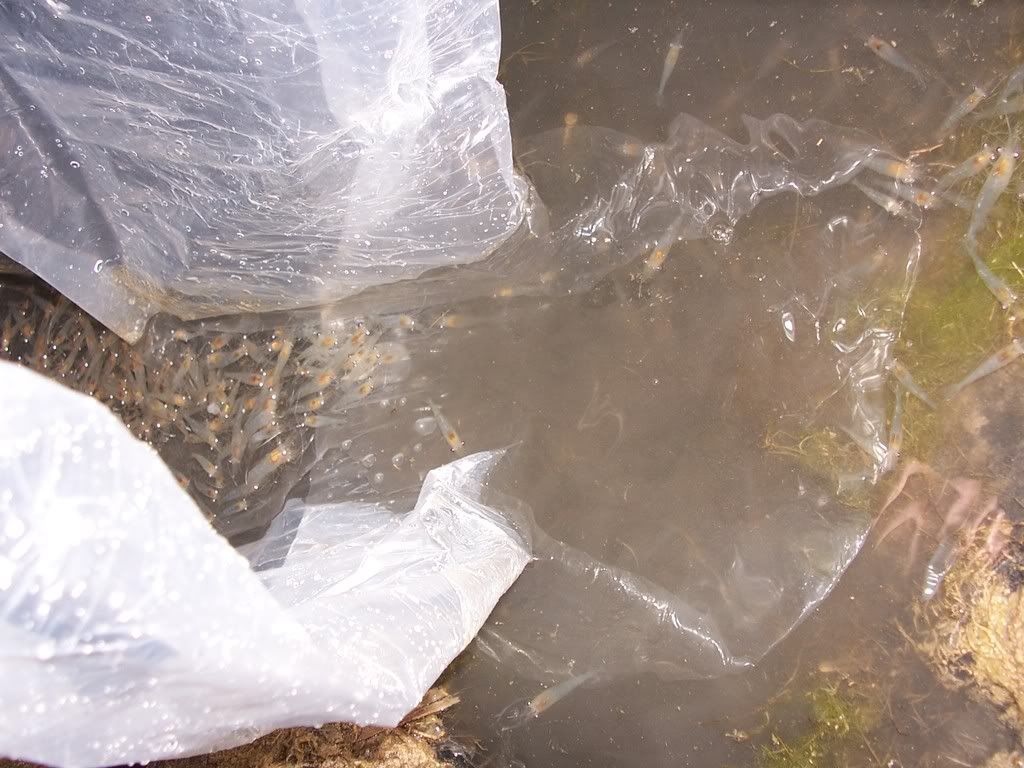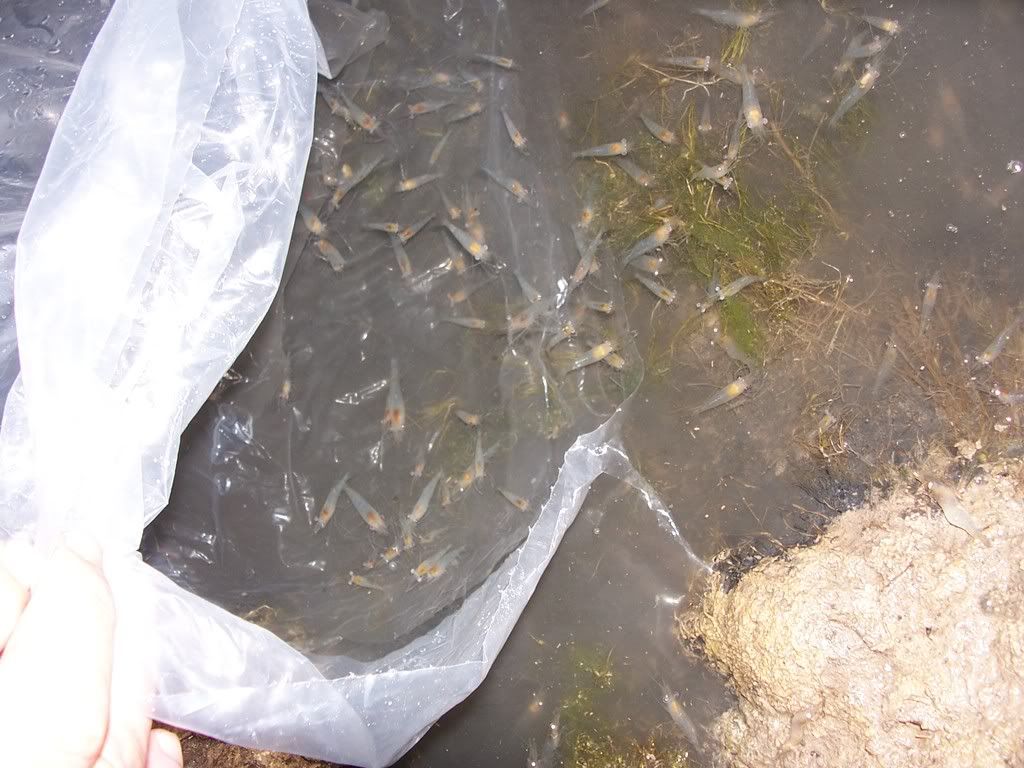 I keep track of their growth during the summer. Some are more aggressive than others and grow at a faster rate...
My tailgate serves as my office. :)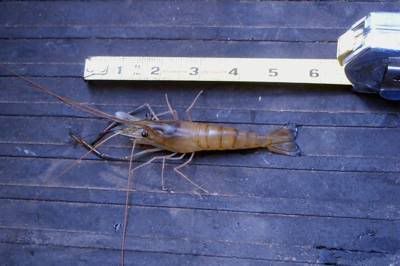 About three months in the pond...
The longer you can leave them to grow the better. My growing season lasts from the end of May when I stock to about the first or second week in October. It all depends on the weather and water temperature.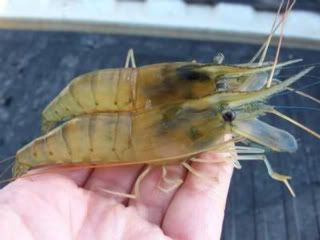 I harvest using crawdad traps...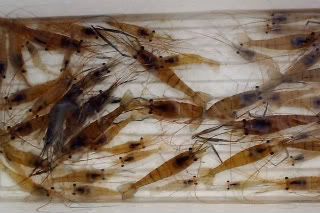 What shrimp I do not use right away, I freeze for use during the rest of the year.
This is a batch of Smoked Shrimp Parmesan ala DINGLE (a friend) . It is one of my favorite ways to fix the shrimp...
Smoke the shrimp for 30 minutes or so...
Top with marinara or spaghetti sauce, cheeses and parsley and back onto the smoker until hot and melted..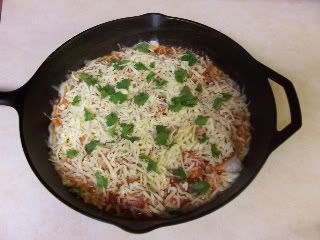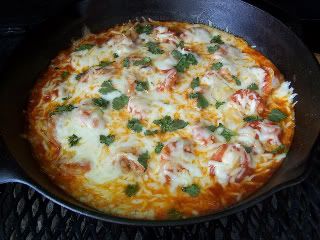 I also like them marinated in sherry, evoo, garlic and soy. Wrapped in bacon and smoked.
These were smoked with a bit of olive wood...
Pretty good home grown eats!