I've been busy putting corn up for the winter. Didn't can any of the corn this year but froze a few whole cobs
(redneck style)
, and cut some off the cob to save space.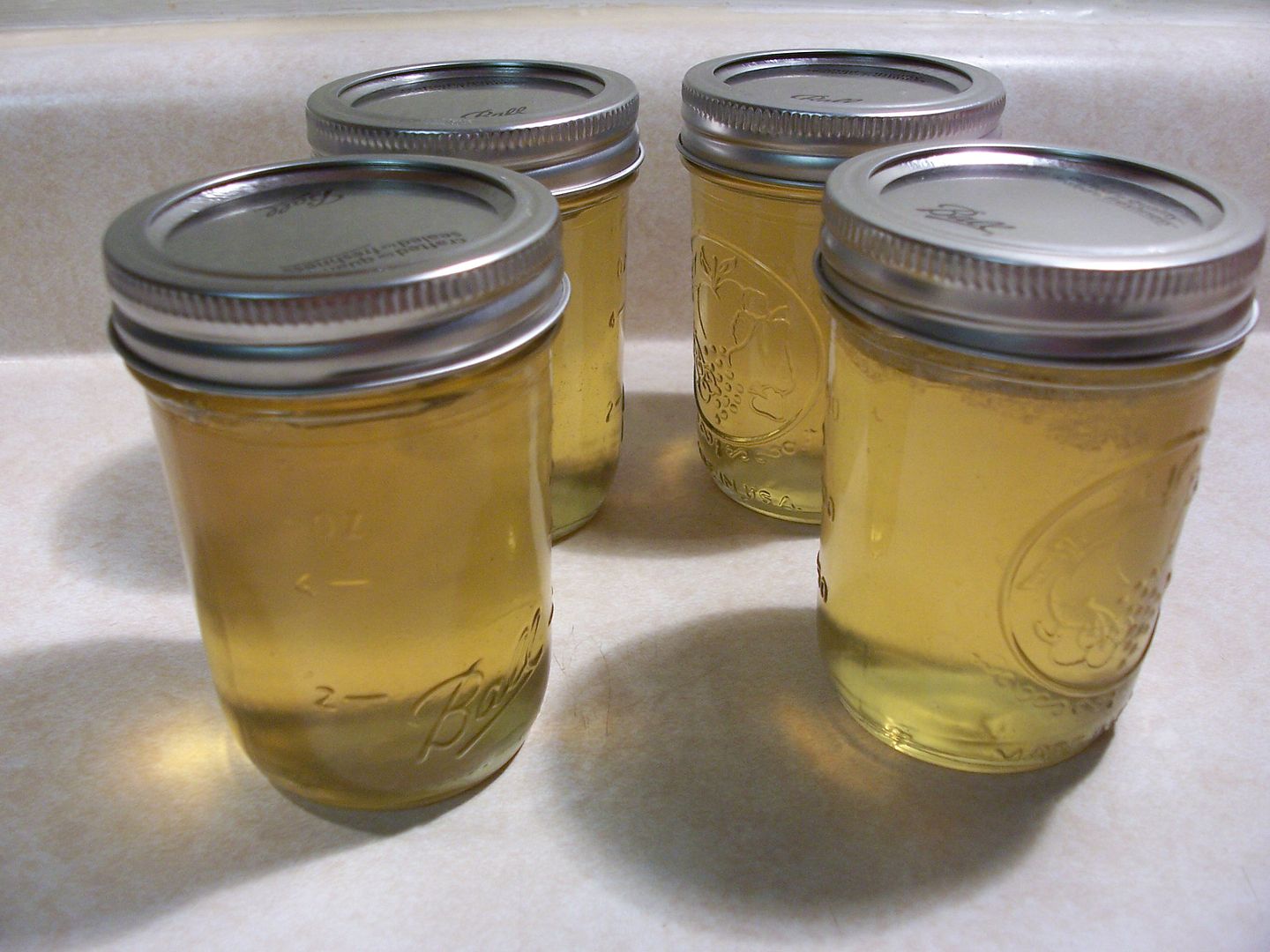 I blanch the corn in boiling water for 5 minutes, then give them a quick ice bath to cool them down and stop the cooking process.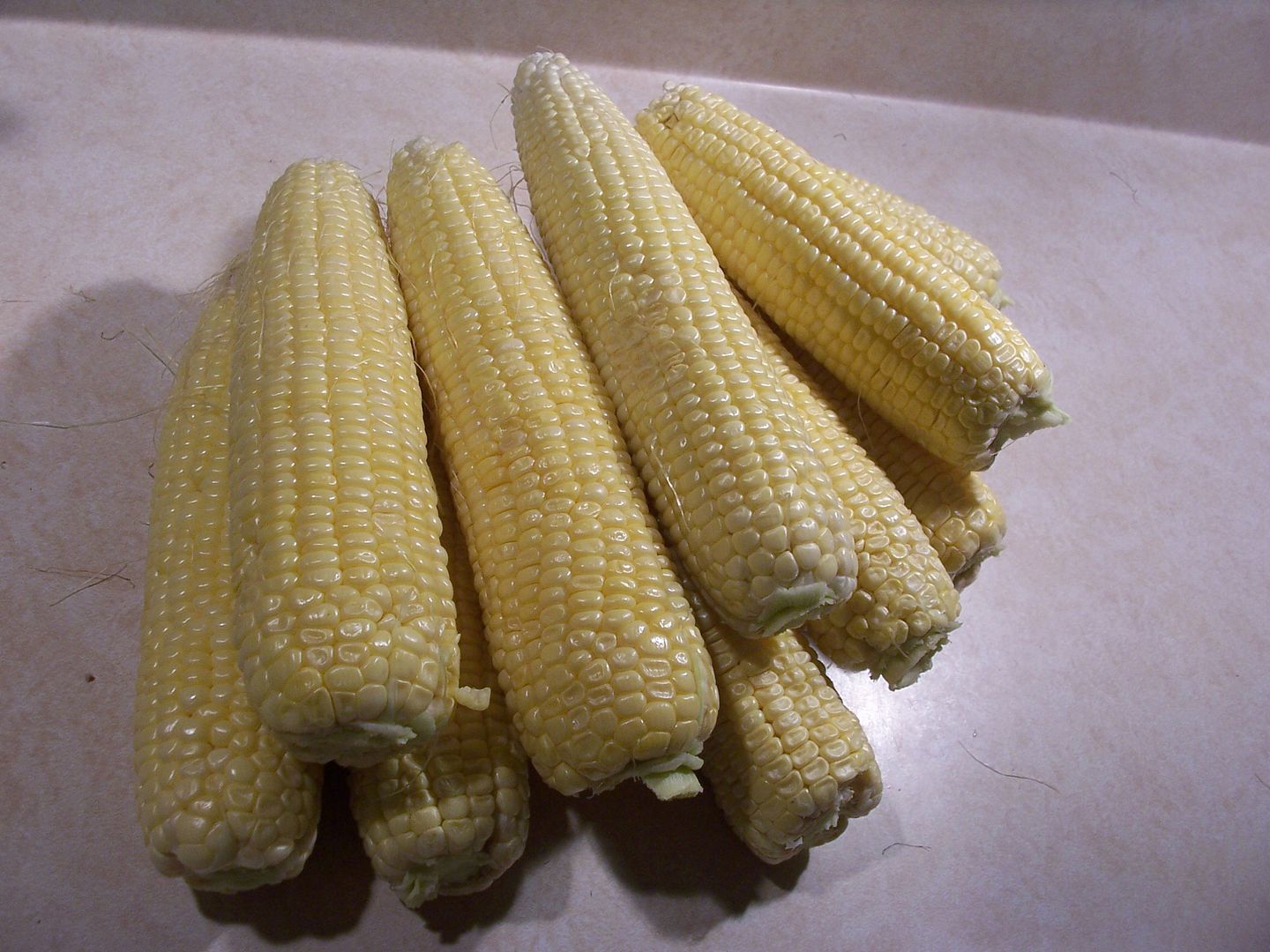 Cut the corn off the cob and bag for the freezer...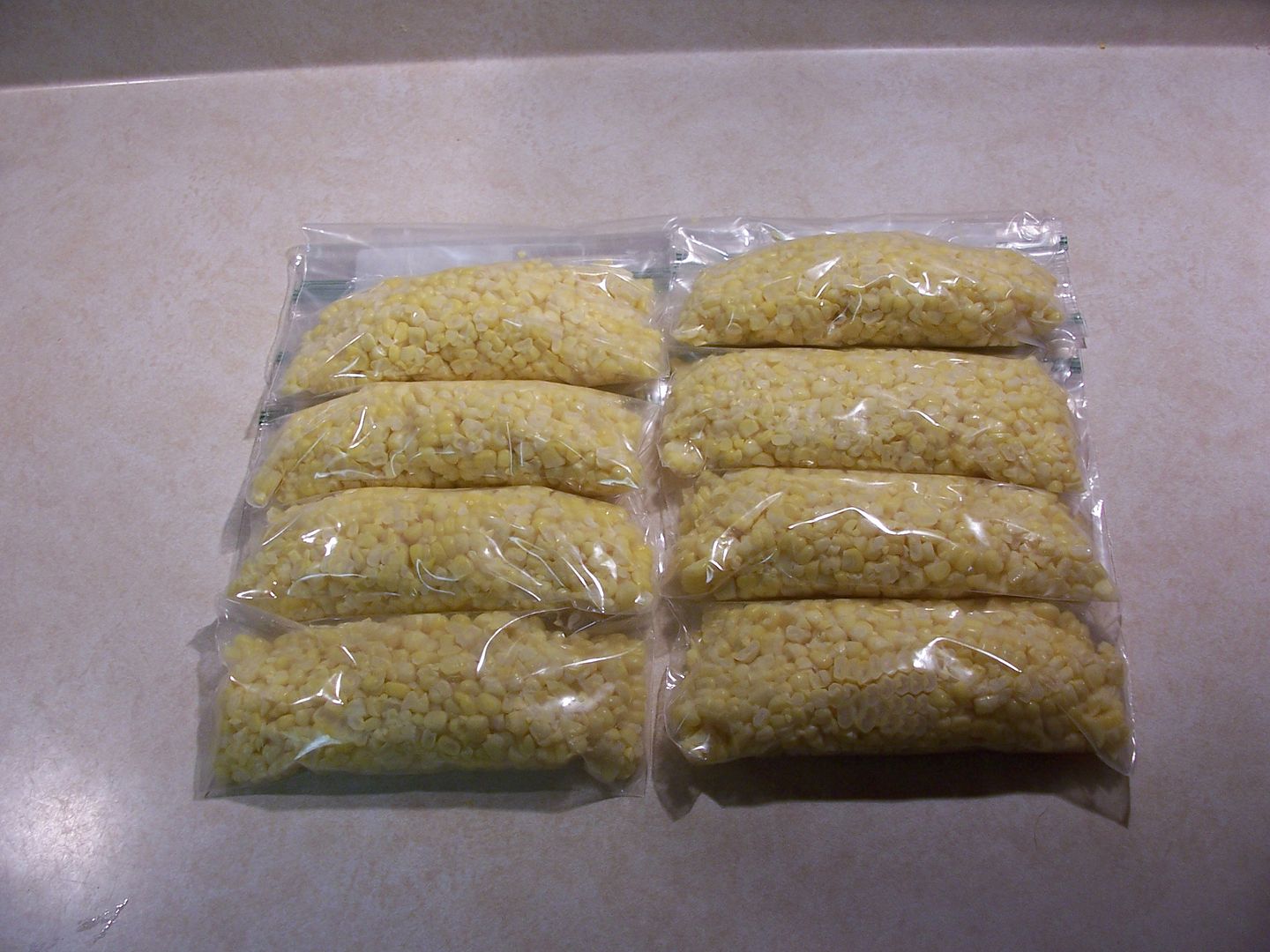 I worked with 12 ears of corn at a time...
I broke the cobs into pieces, added enough water to almost cover. About 5 cups...
I let the cobs simmer for 10 minutes, stirring every once in awhile to sort of rotate the cobs...
then strained the corn liquid through cheesecloth...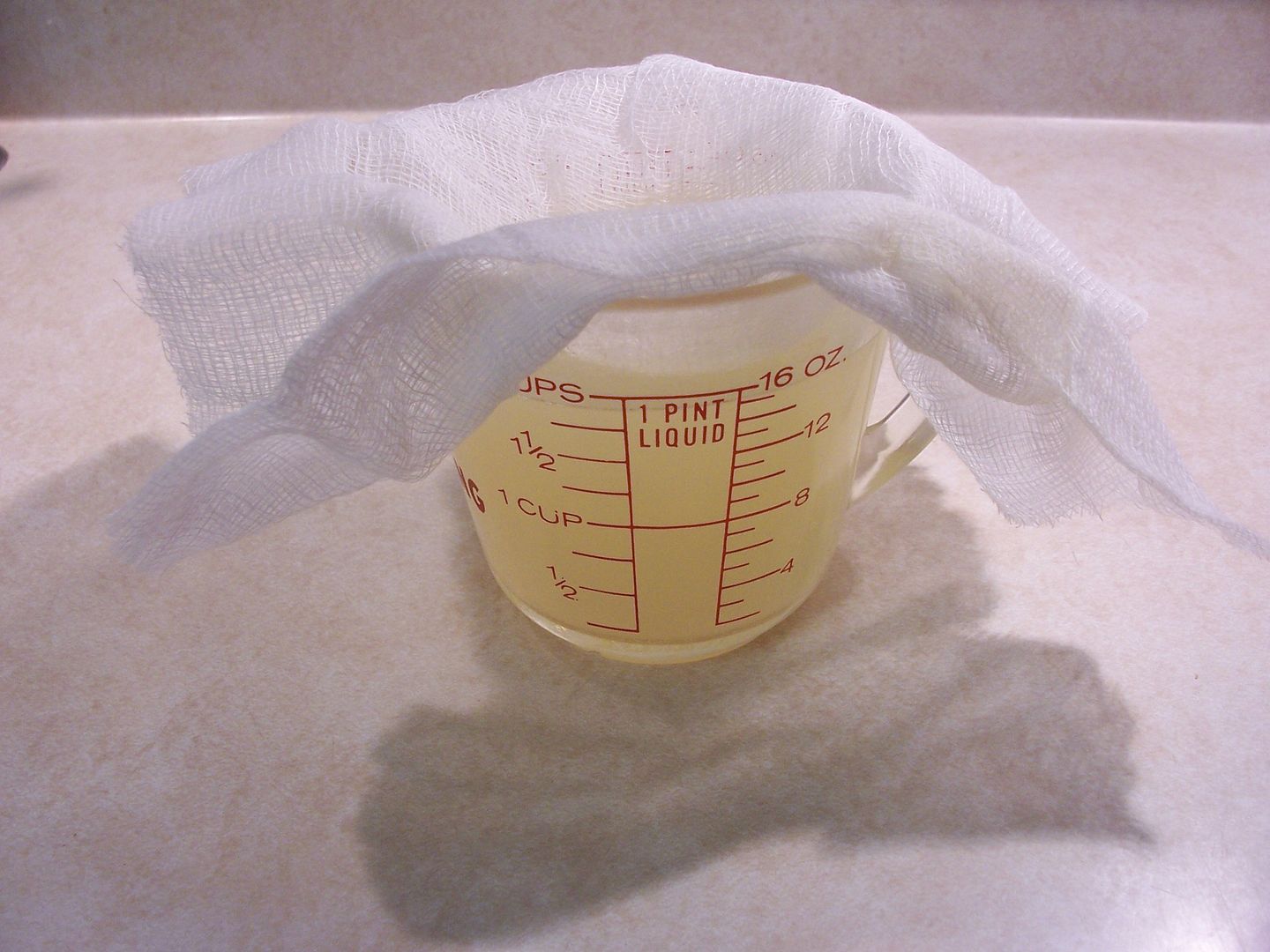 I ended up with 3 1/2 cups of the corn "liquor". ( not really sure what to call it) :)
Added one box of powdered pectin to the corn "liquor" and a small dab of butter to keep the jelly foam to a minimum. Also added one drop of yellow food coloring. (you can leave this out or add more) Brought the pot to a hard boil stirring constantly.
Then added 3 1/2 cups of sugar.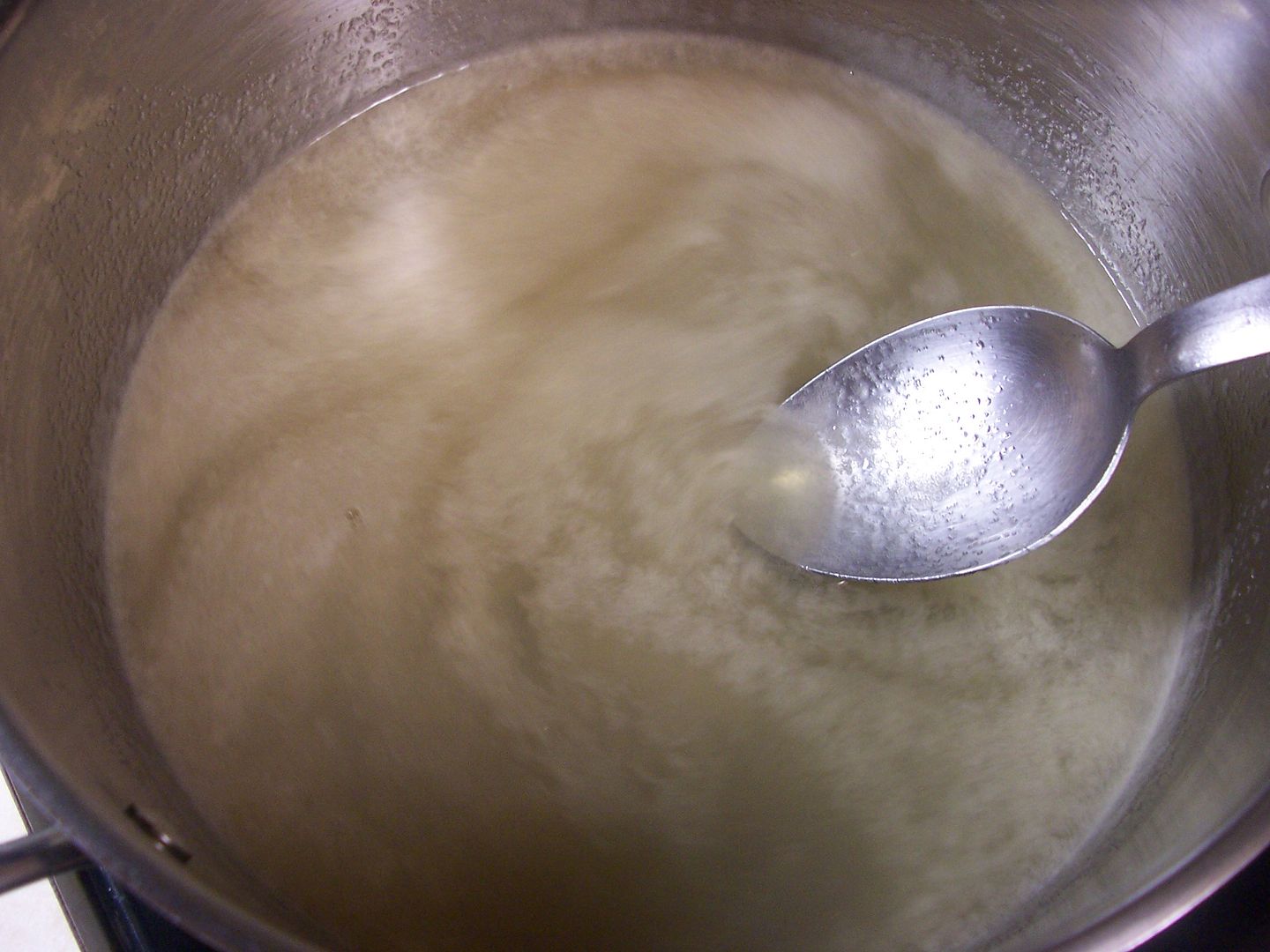 Let the jelly boil for 1 minute while stirring constantly..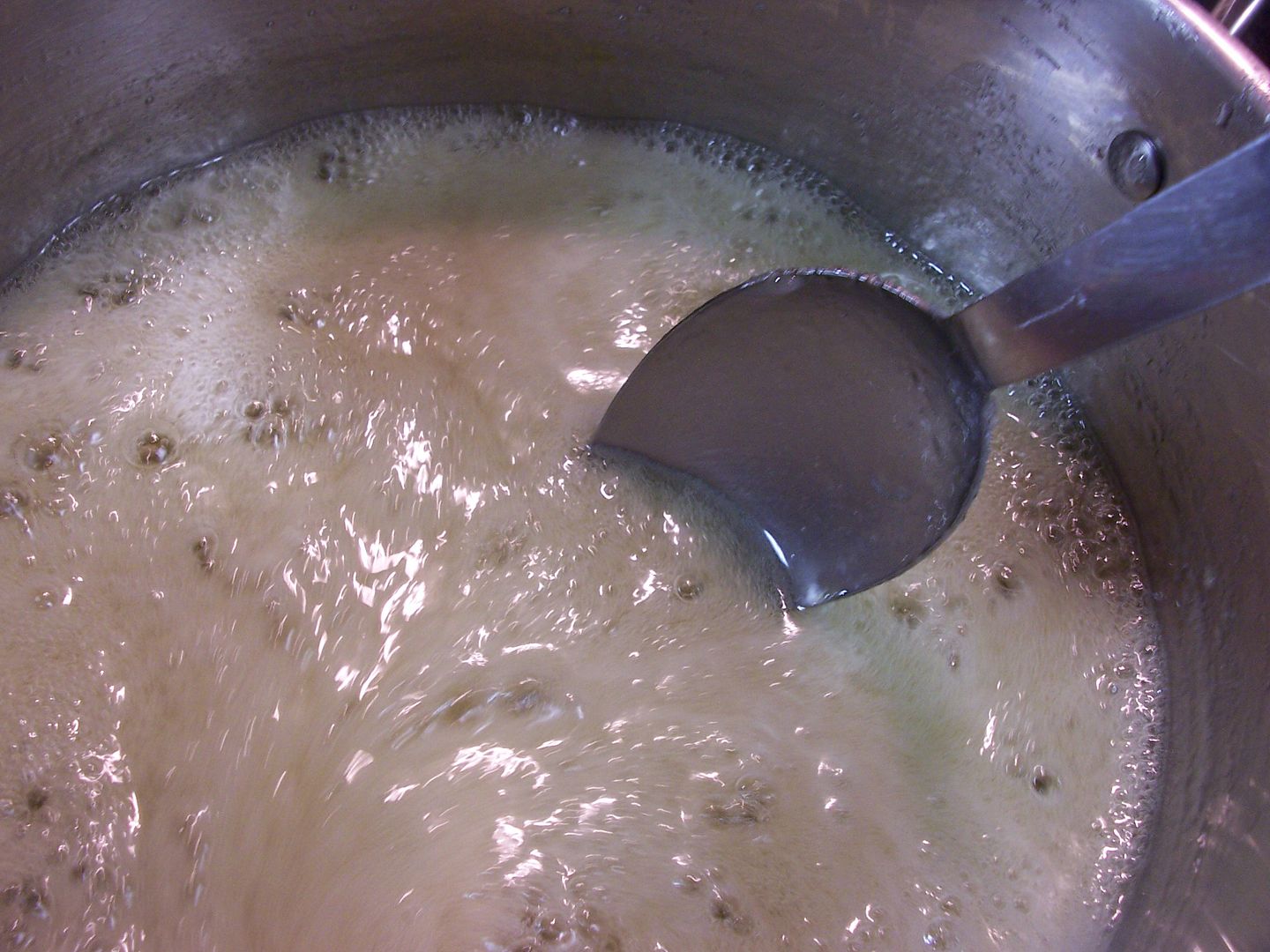 skim any foam off the top and pour into clean sterilized jars. Wipe the rim, place lids on and seal.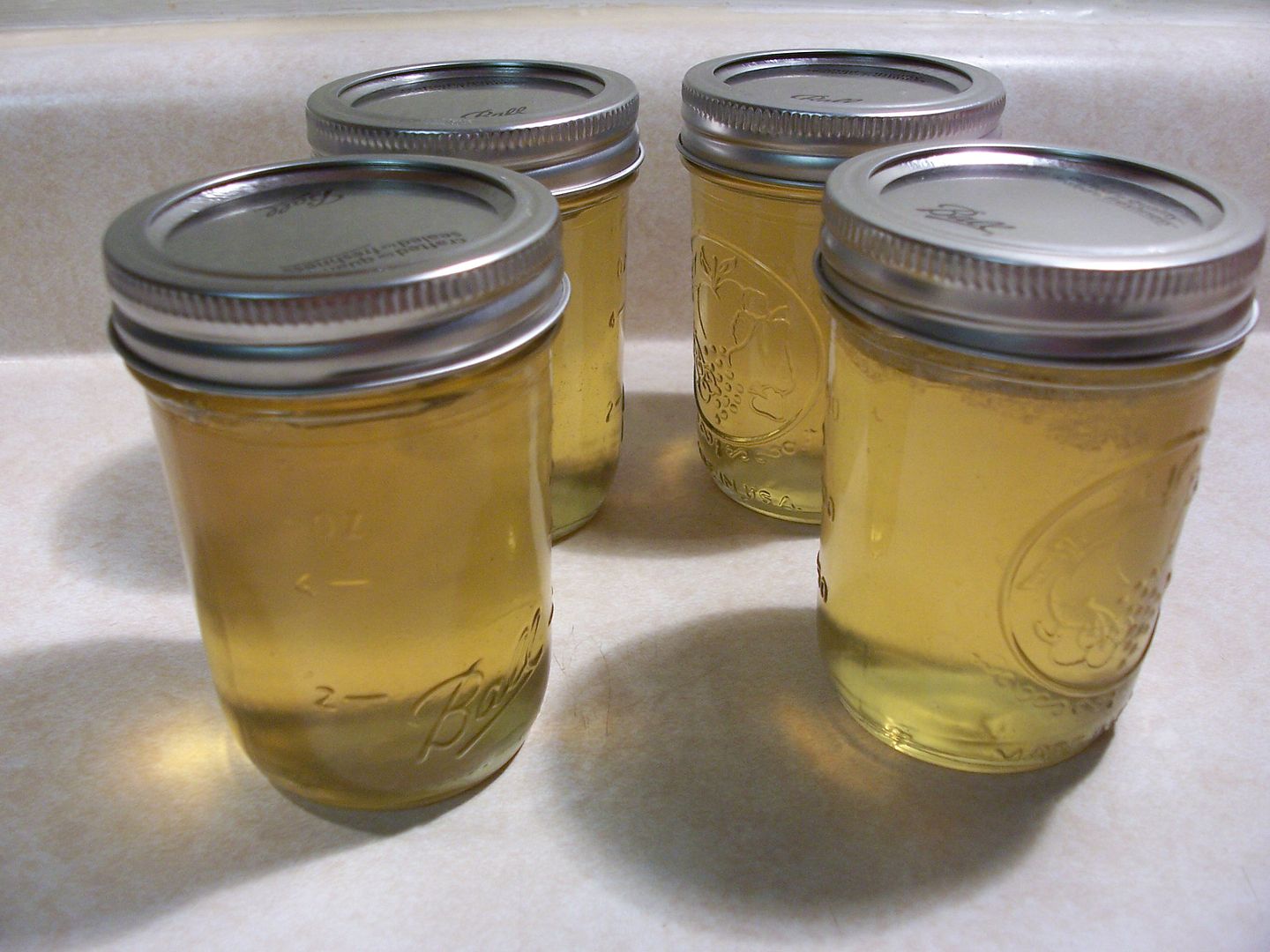 I've already gone through quite a bit of the jelly. It has a hint of honey flavor. Great on hot biscuits and hot sopapillas. :)
I even drizzled some melted jelly on a rack of smoked spare ribs. :)
Almost forgot about the weekend.....
I'm heading out tomorrow for a long weekend of camping. Still a burn ban going on here so no campfire cooking, but I hope to figure something out. :)
Hope everyone has a great weekend!