New bull Persistent has been listening to one of the neighbor's sweet talking Red Angus cuties.
She's stands in the pasture across the road, hoping to catch his eye....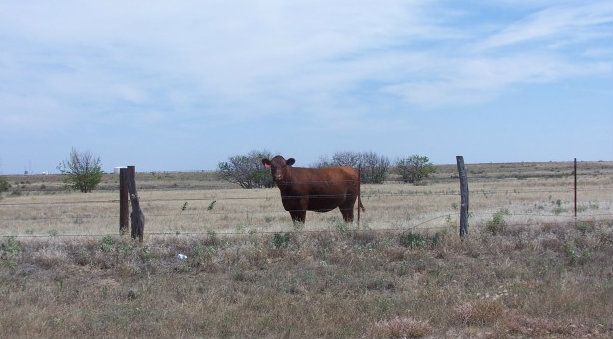 and it works. lol
I parked the pickup on the road in between the two, hoping to distract them for awhile, but..
I'm not one to stand in the way of love OR a raging bull.
Little does he know, he could easily walk through that fence. lol
So far he's staying home, but I'm keeping a close eye on him. :)