I've made this in the past with leftover grilled salmon and really liked it. I decided to grill more salmon just so I could make it again. :)
I scored the salmon, drizzled with olive oil, seasoned with smoked salt and lemon pepper.
grilled on the Hasty Bake until flaky.....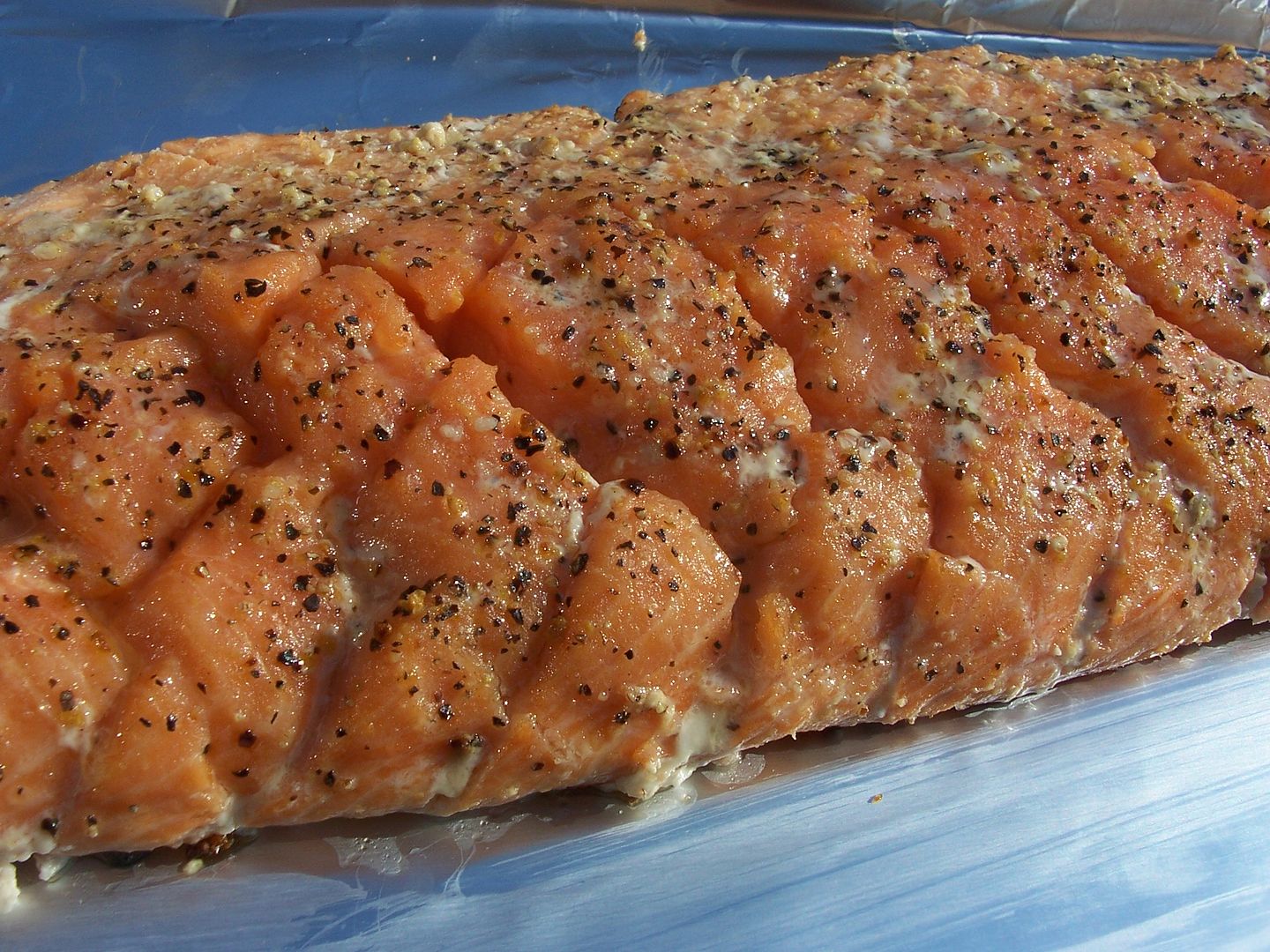 sauteed some minced scallions and garlic in 5 TBS of butter until tender....
I used about 5 scallions and one clove of garlic.
added 4 TBS of flour and cooked for a few minutes to cook out the "flour" flavor..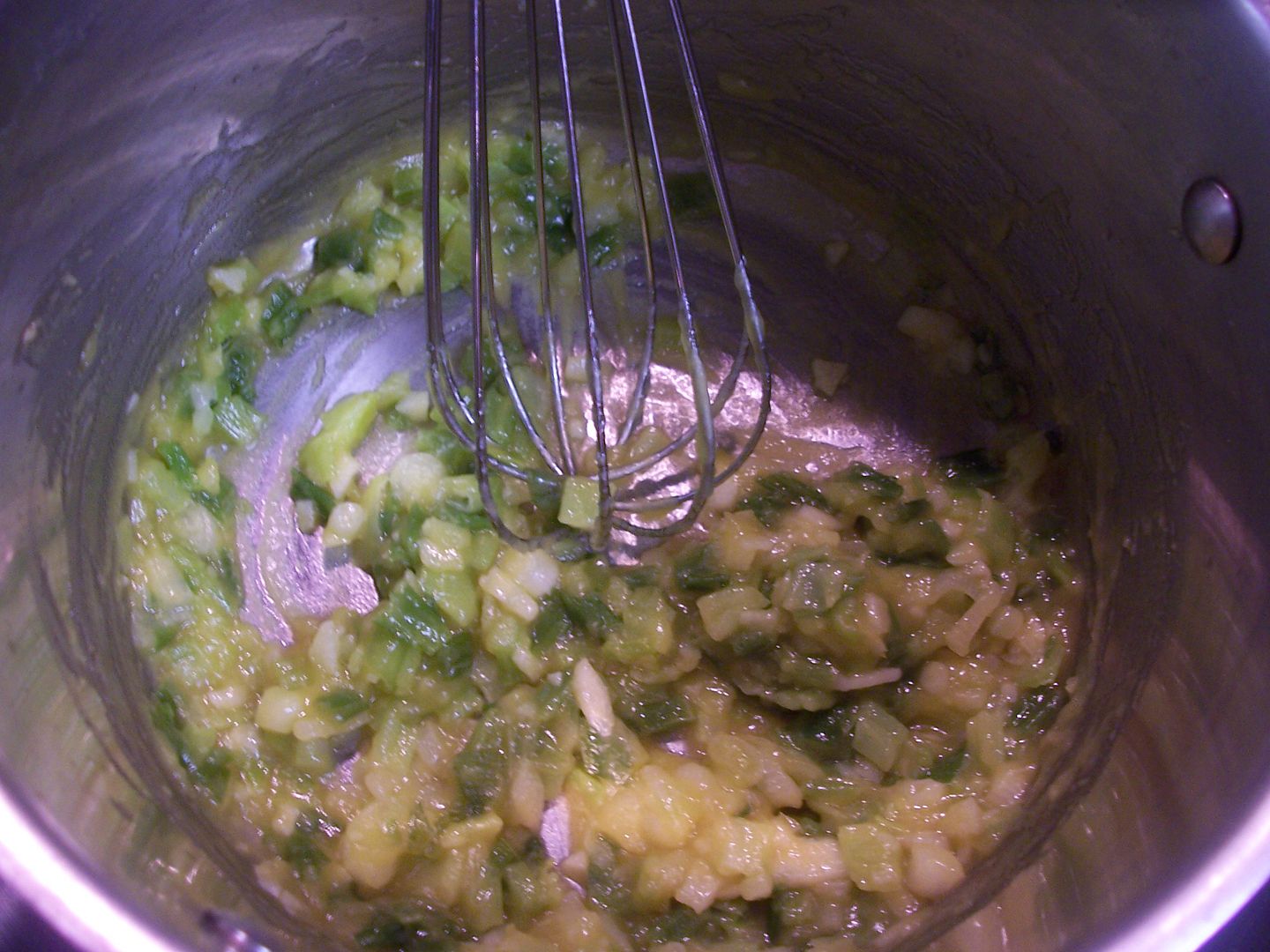 whisked in 1 1/2 cups of milk, seasoned with salt, pepper and cayenne to taste...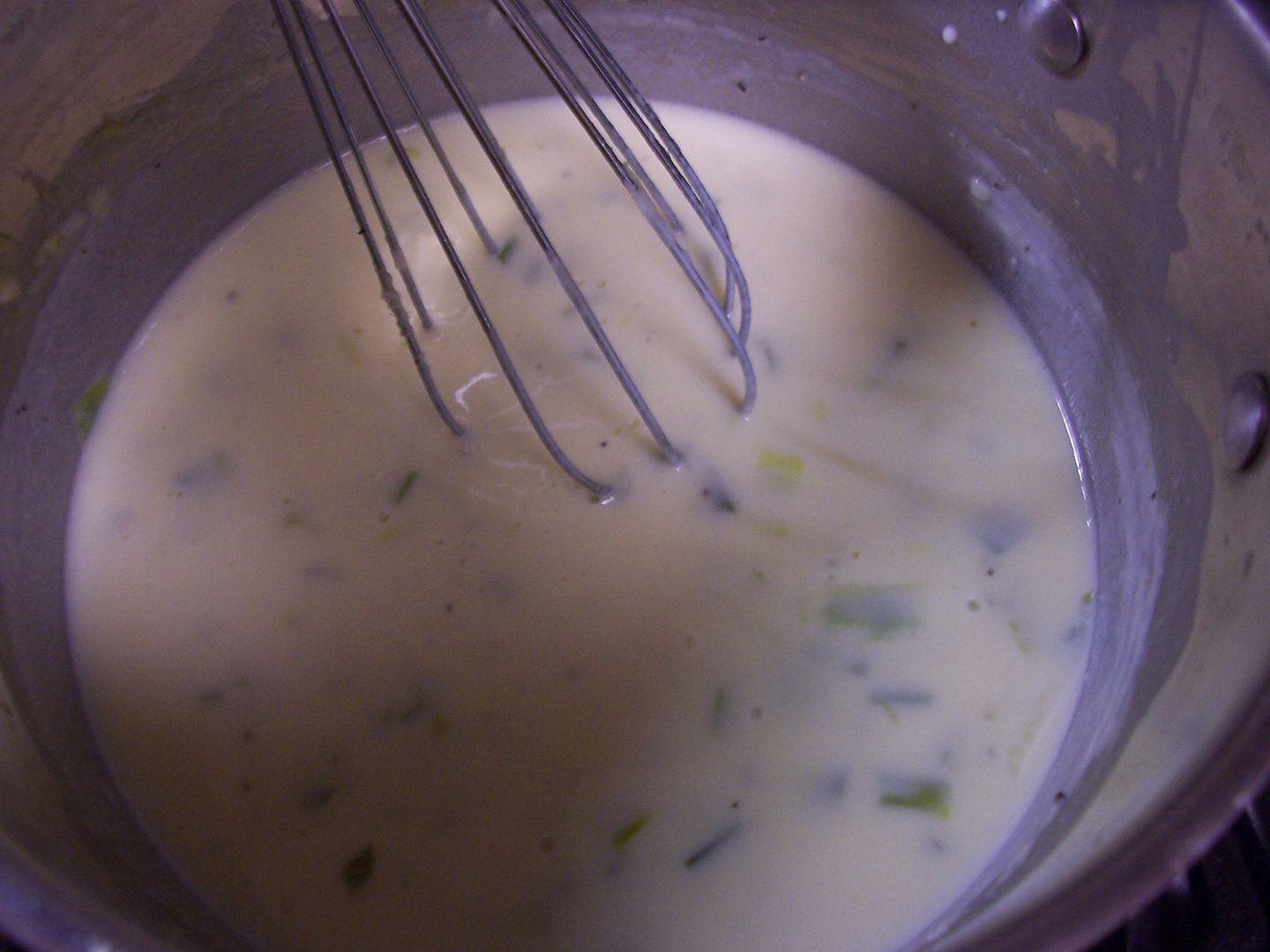 stirred over low heat to thicken the white sauce...
The grilled salmon, no bake noodles, and smoked mozzarella cheese...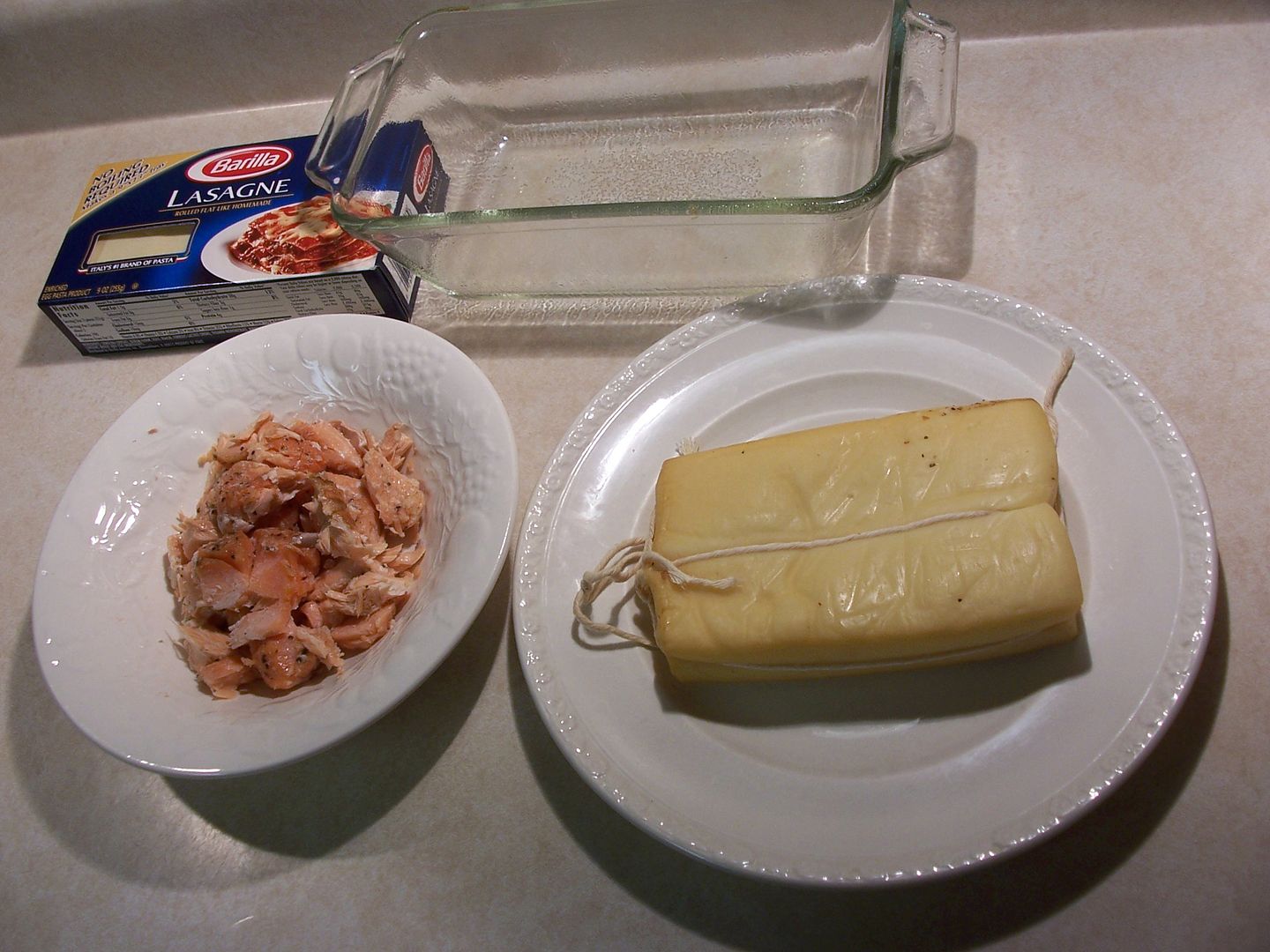 To build the lasagna I placed a small amount of sauce in the dish first...
then a lasagna noodle topped with grilled salmon...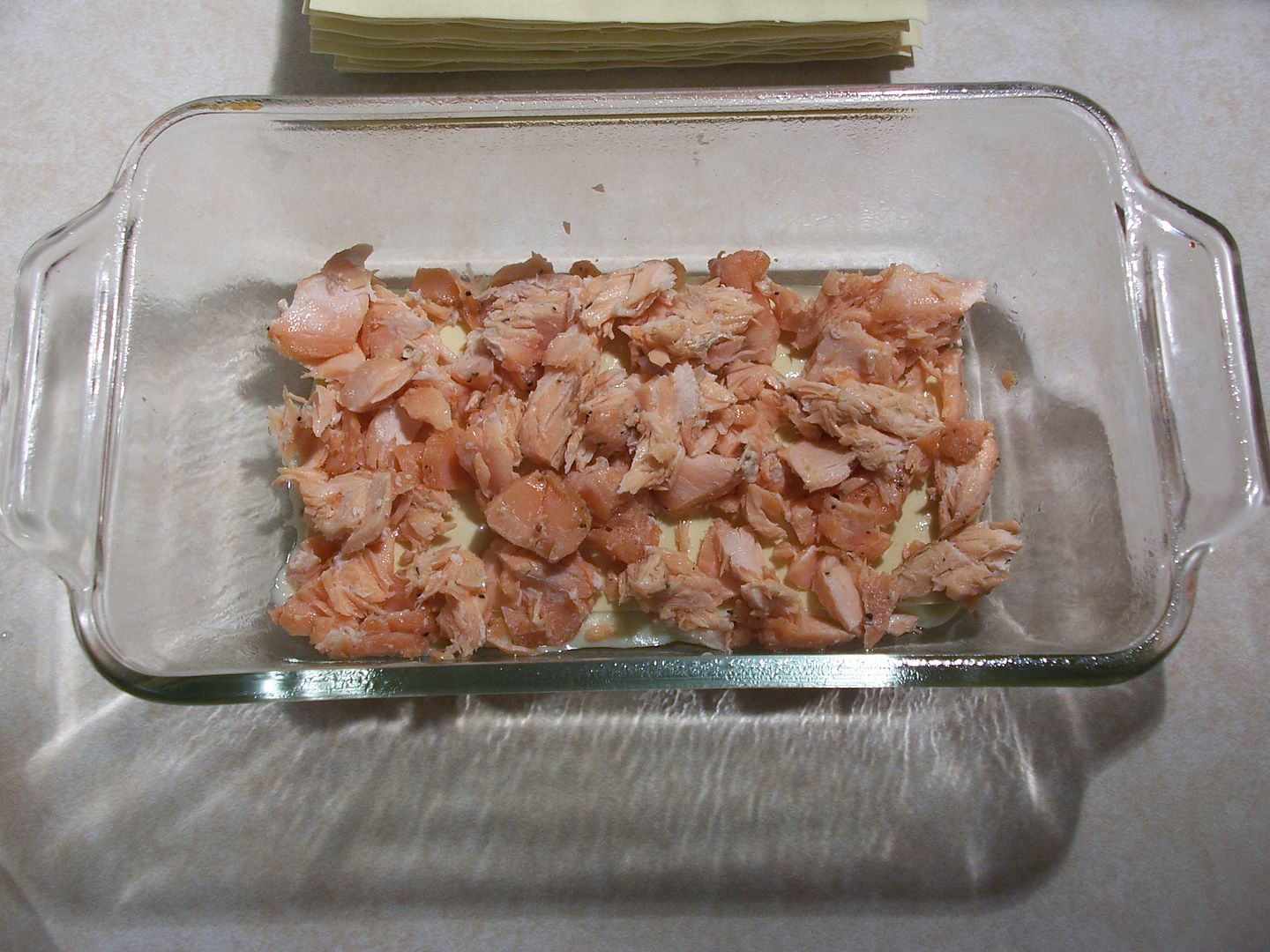 then more sauce, lemon pepper seasoning, scallions, and a little bit of the smoked cheese...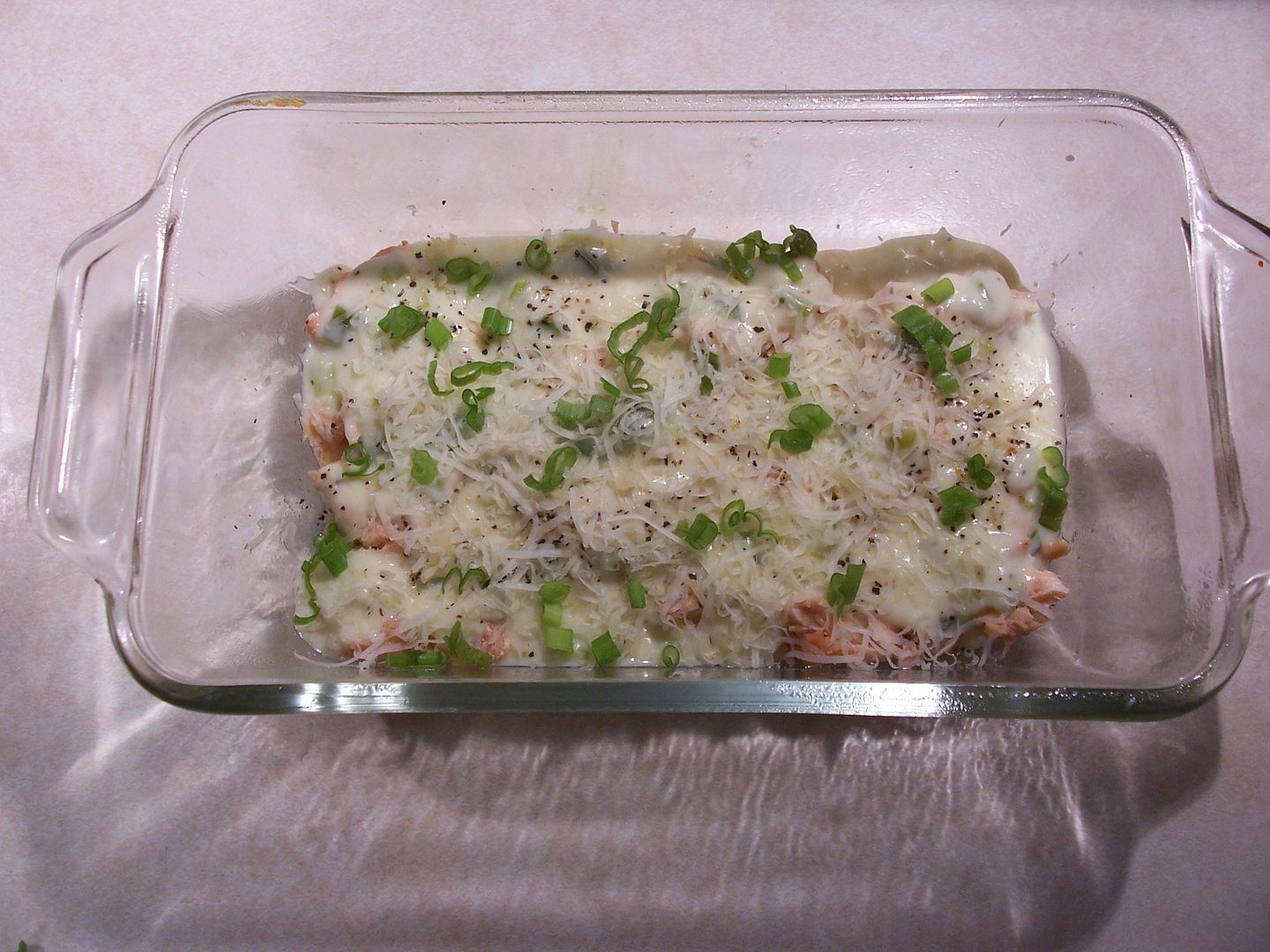 then repeated...
I only had enough ingredients to do two layers...
then baked (in an actual oven!) at 350 degrees F until hot and bubbly...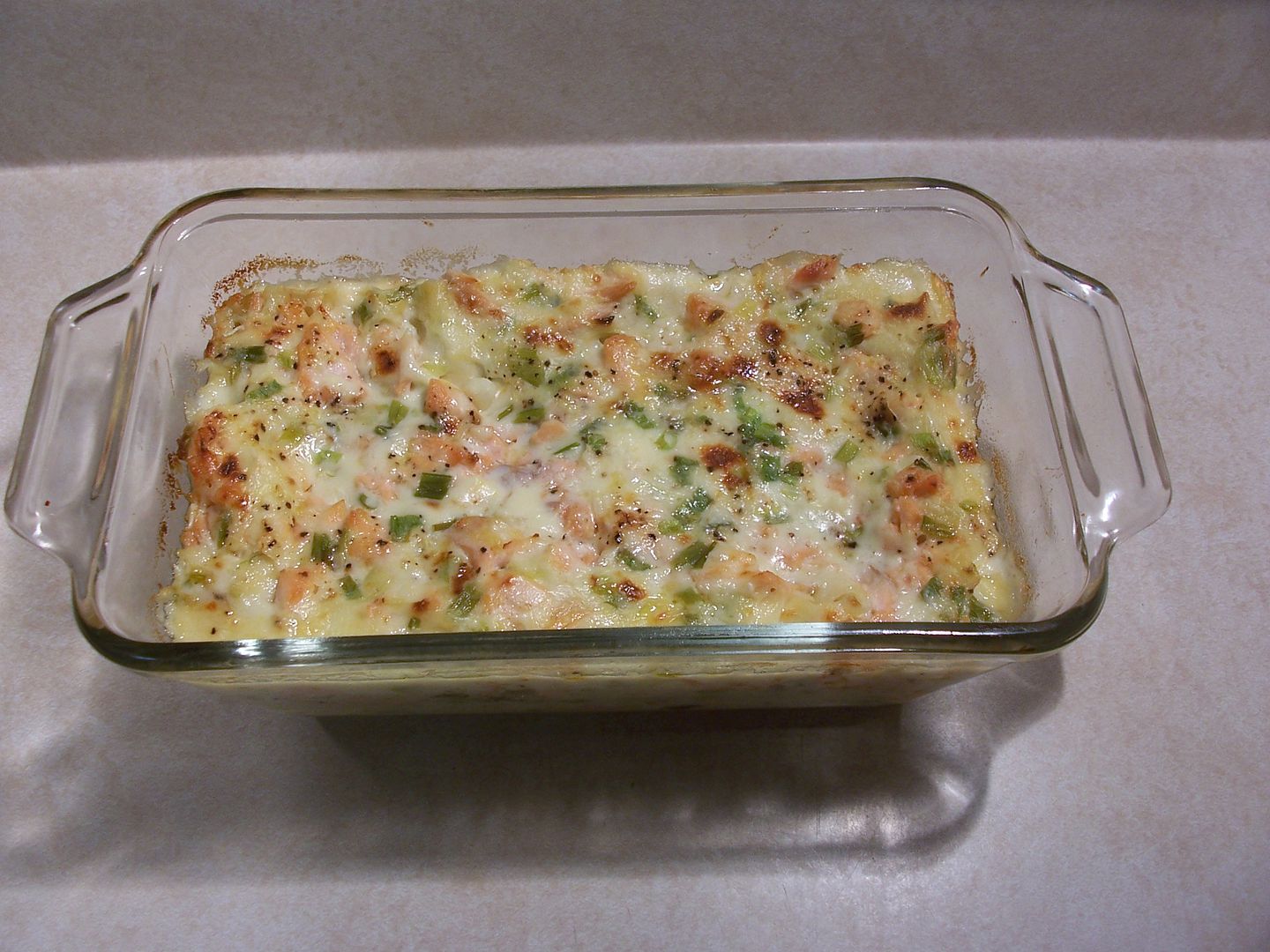 I really love this stuff. It's almost a "comfort" food to me. :)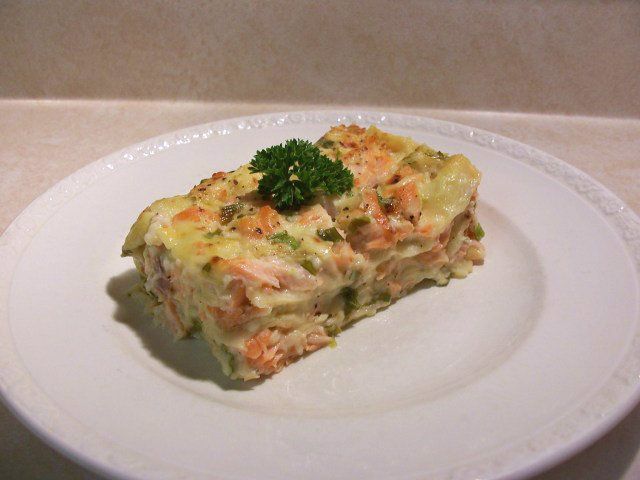 It was rich and creamy, and the flavor of the grilled salmon had just the right hint of smokey goodness that I love.
I'll definitely make it again...maybe a bigger batch next time! :)