Brought a new bull home this morning. He didn't quite enjoy the ride in the old stock trailer. I even knocked down the wasp nest hanging inside the trailer before heading out to pick him up. That would have been an interesting ride home! :)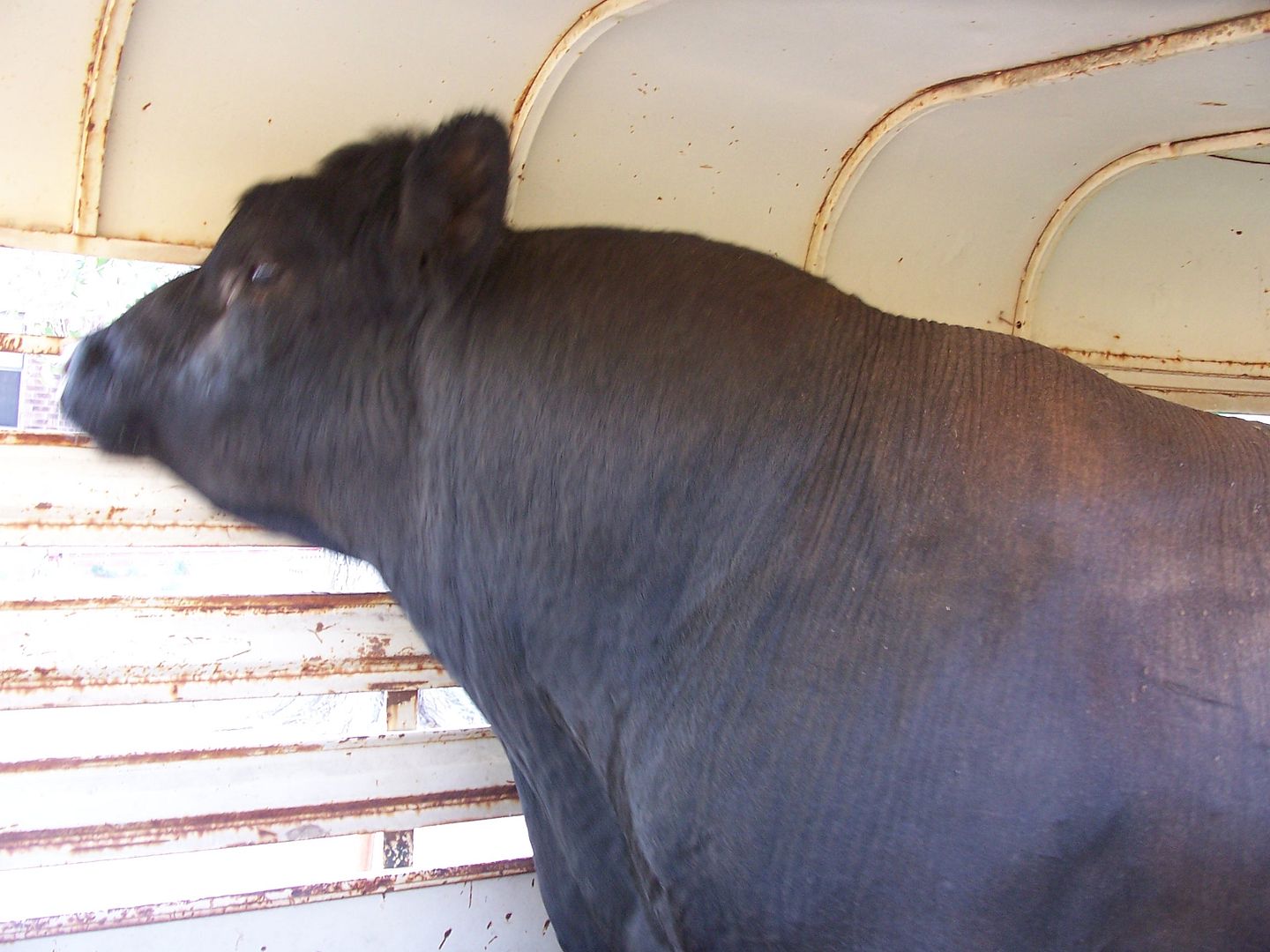 The bull belongs to a friend...and will be spending a month or two with my girls.
I tried everything I could to get the number from his ear tag without climbing into the trailer with him ....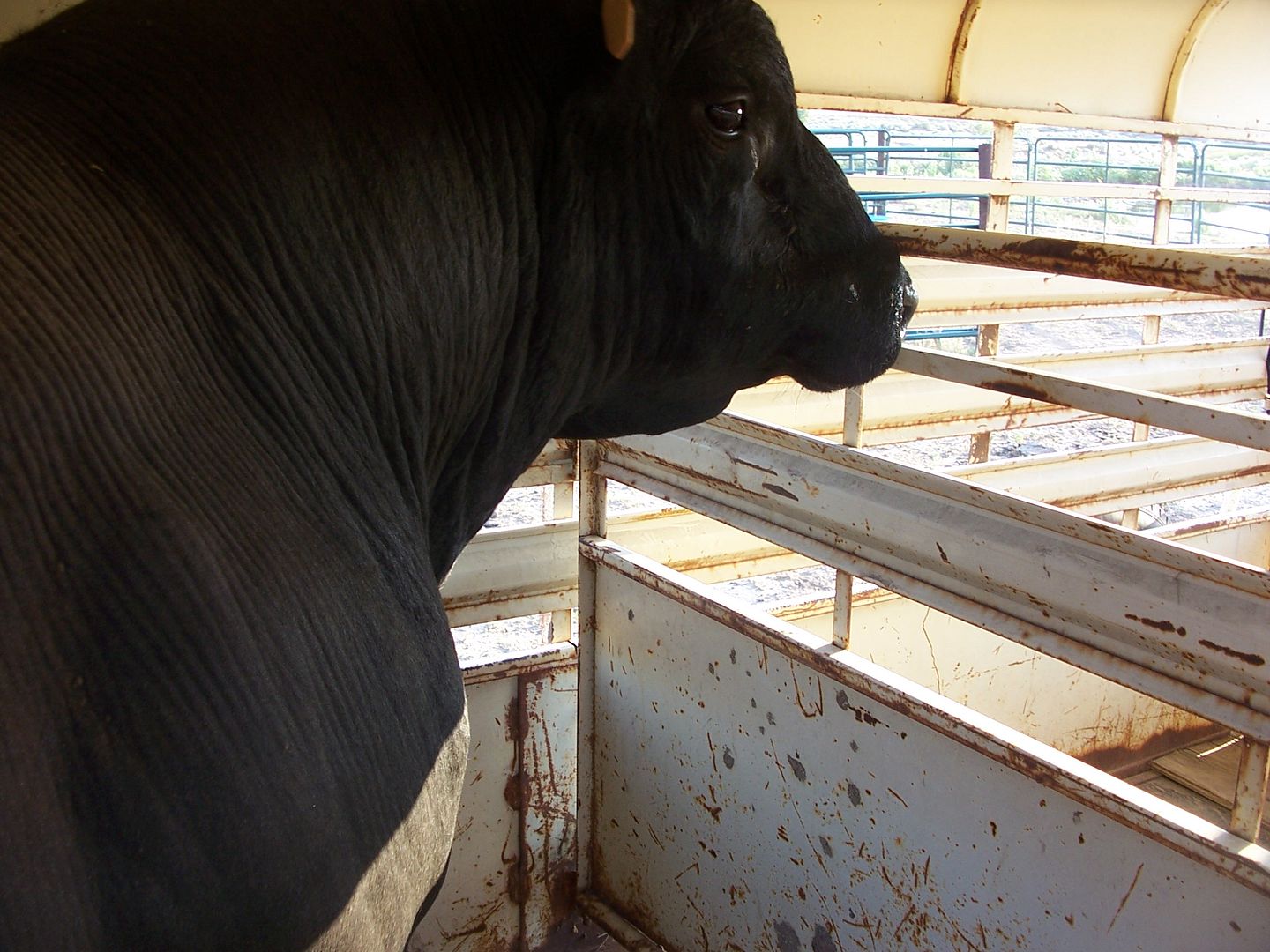 but he was persistent... and insisted on spinning round and round, just out of my reach...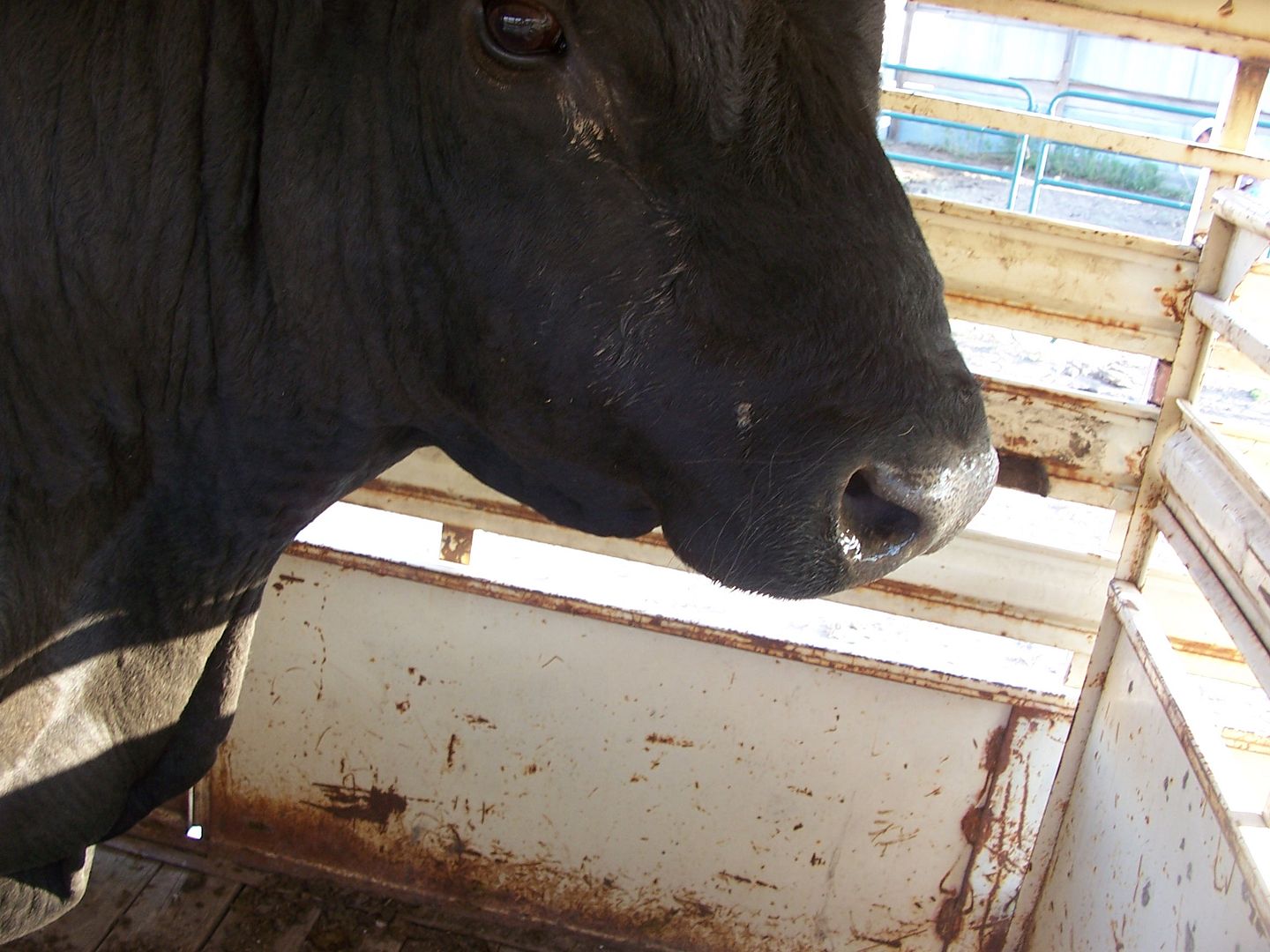 When he was fully irritated, I gave up and turned him out with the girls...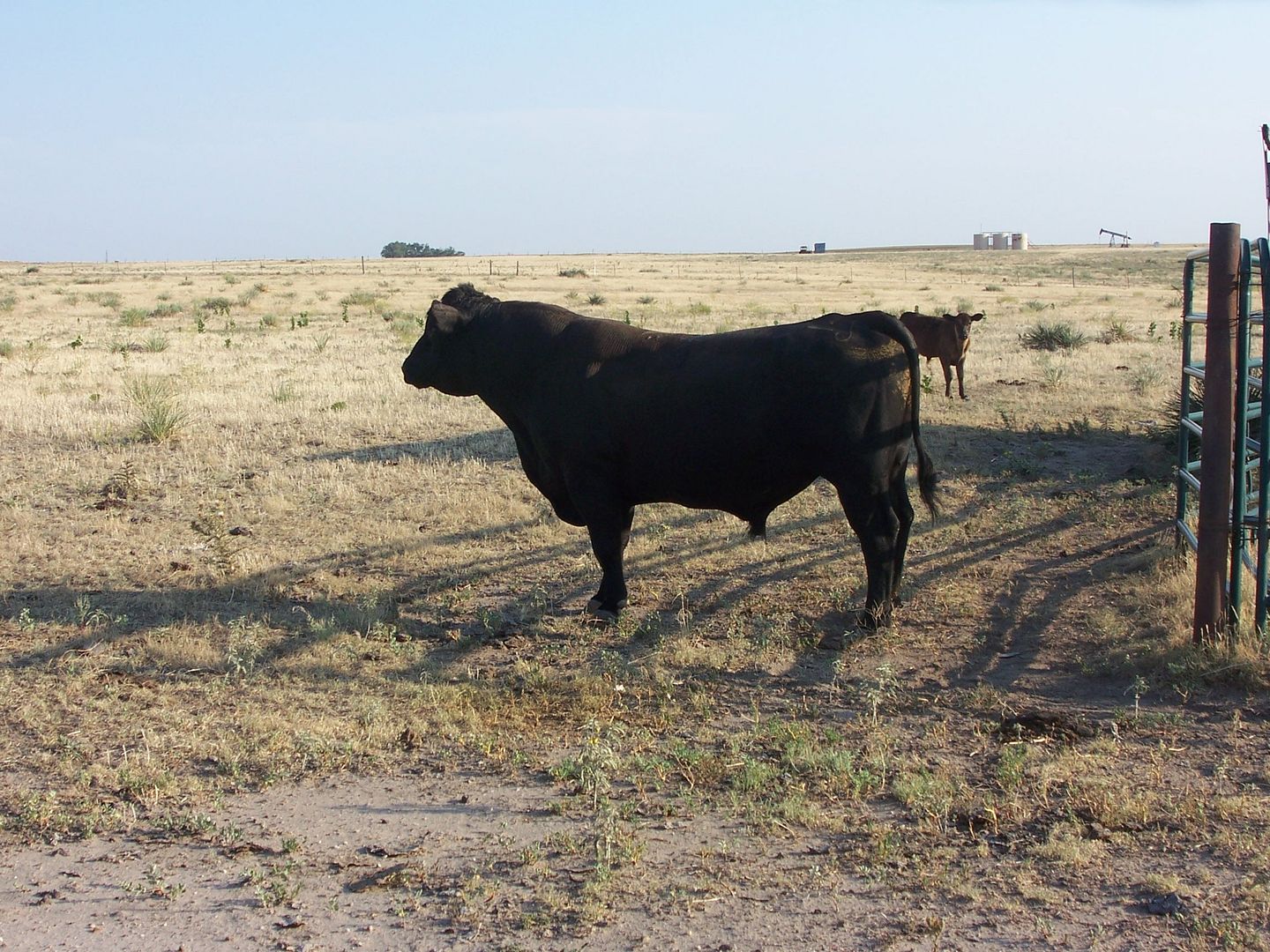 Fed him a bit of cattle cake to keep him happy.....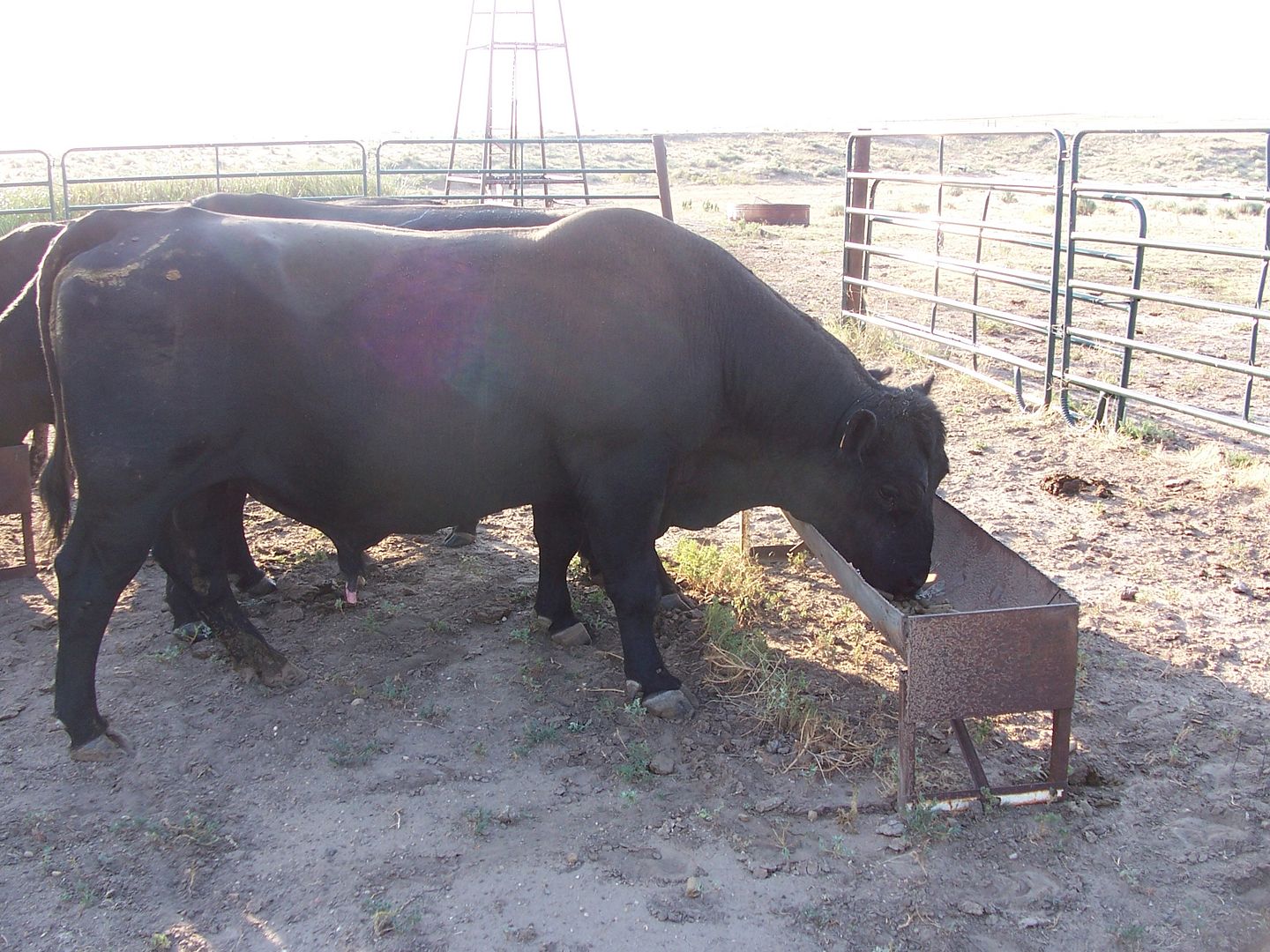 He's persistent but he's handsome. :)
I think he'll produce some fine calves too.
When I did get close enough to check the ear tag, I discovered someone had put the thing on backwards. I would have to hold onto the bull's ear to be able to lift the tag and see the number.
Not sure I'm ready to do that yet, he's kind of big!
Think I'll name him Persistent. :)