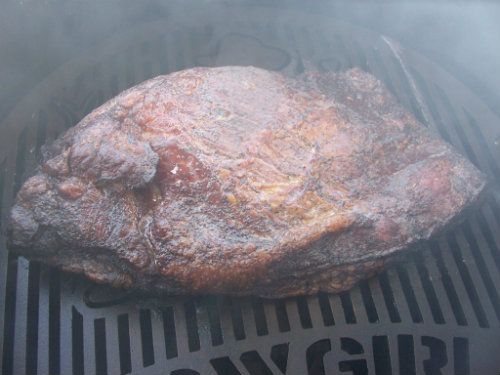 I have been too busy to post or even get on the puter for the last few days....but I've still had time to cook. :)
I was able to replenish my smoked brisket stash this week. It's nice to have on hand for quick meals. For beef, I like to keep the seasoning simple, coarse salt and cracked black pepper...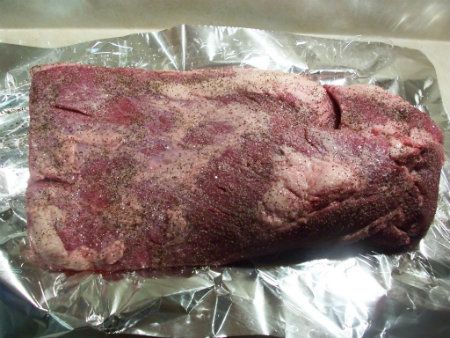 into the drum smoker at 275 degrees F. Mesquite is pretty powerful stuff, it doesn't take much, just a small hunk. :)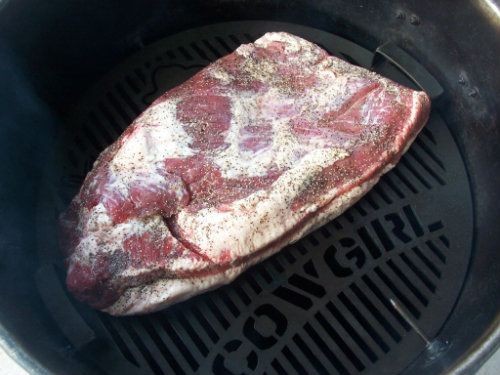 The weather was clear when I started cooking but while standing in front of the house looking to the east at about 9 in the morning, this dark cloud formed above me. It was sooo pretty and ominous at the same time. I watched the cloud whipping around above me, thinking it might bring rain. As quick as the cloud formed, it zipped off to the east and the sky was clear. The cloud formed and disappeared in less than 20 minutes.
I brought the brisket up to an internal temperature of 185F. It took about 14hrs. I was happy to see the little drum do so well. It held a steady temp for hours and when it started cooling down at the end of the cook, I opened all of the air intake holes and the temp shot back up to where I wanted it. (I really love my drum :))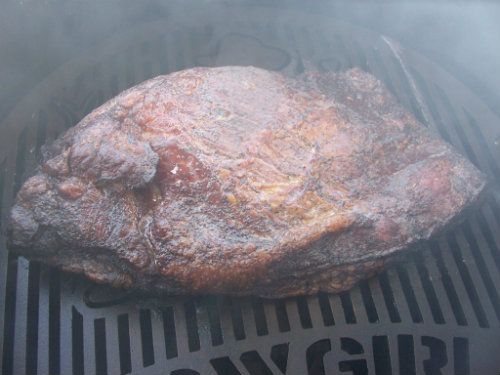 I wrapped the brisket and added beef stock while it rested.
By the time it was ready, I was sooo hungry. I grabbed a fork and dove in. :)
First I made mesquite smoked brisket sliders...
then brisket burritos with black beans, rice and scallions..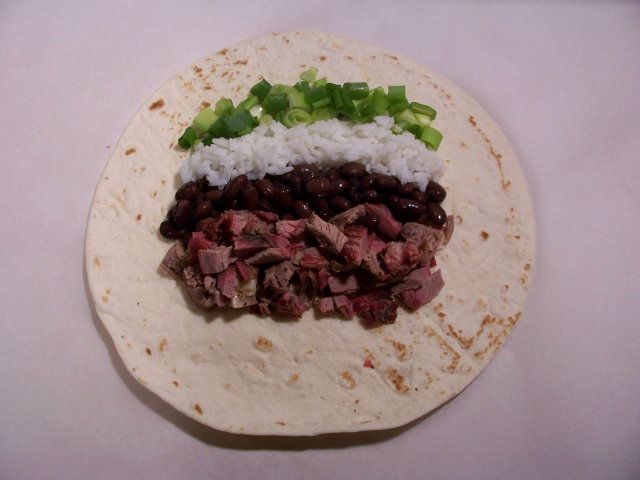 rolled, fried crisp, topped with fresh pico and cheese...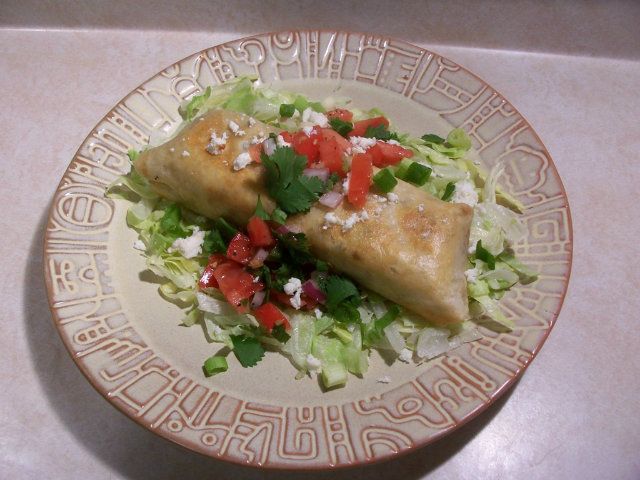 It was pretty tasty at the time.
I divided and wrapped the rest of the brisket for future meals. Not sure what I will do with it all but it's nice to have in the freezer. :)