I've discovered that the only thing better than a filet of salmon stuffed with crab... is a whole side of salmon stuffed with crab. :) I wanted to make potato topped salmon but due to complicated matters, I went for the crab stuffing again.
I trimmed the side....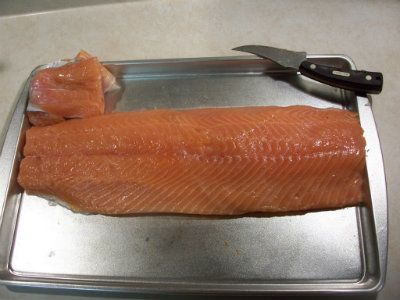 made slits for lemon slices..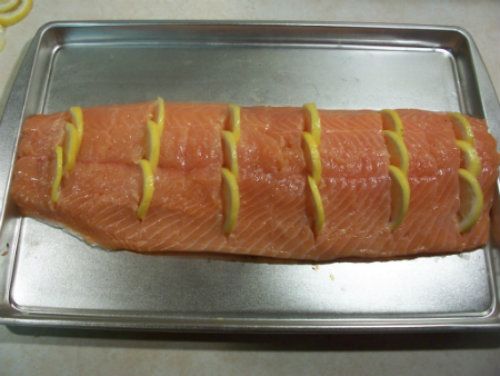 mixed some crab meat, scallions, onions, minced garlic, coarse salt and lemon pepper..
cut more slits in the salmon for the crab stuffing...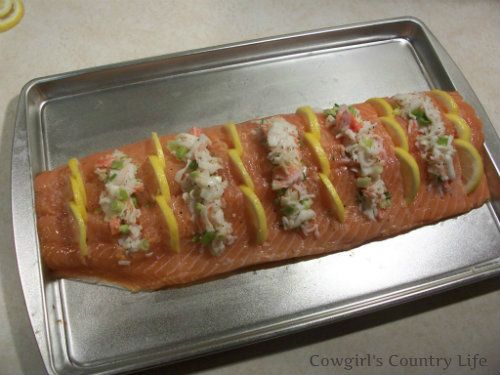 drizzled with olive oil and sprinkled with lemon pepper...
Then onto the Hasty Bake...
also made a bowl of smoked rice... I use chicken stock and minced onions in the rice.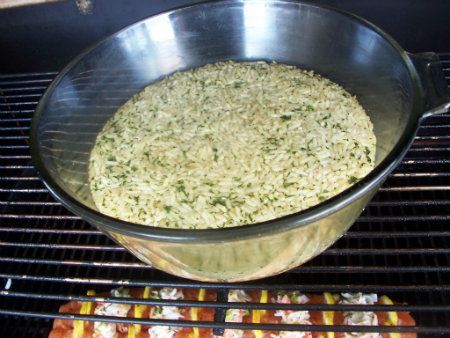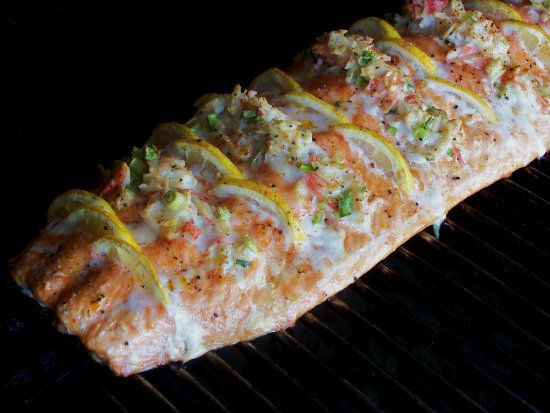 I watched for juices on the top of the salmon, the whole cook took about 45 minutes..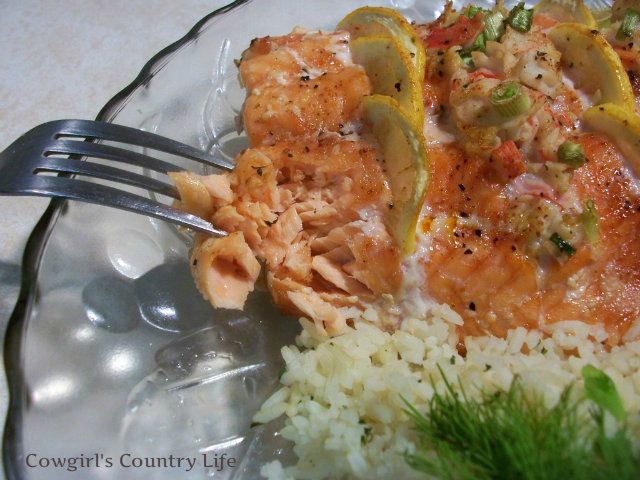 It was sooo tasty! :)
I'm not sure if or when I will be able to make the potato topped salmon but this was a nice substitute.