It's day three of deer season. Right now the weather is cold and rainy... which is great! We need the rain. :)
One 8 point buck has been harvested (not mine) and is hanging in the shed for cleaning later. Thought I'd post a few breakfast pics.
Chickenfried pork chops....
I seasoned the chops with salt and pepper, dredged in flour, then dipped in an egg wash and back into the flour.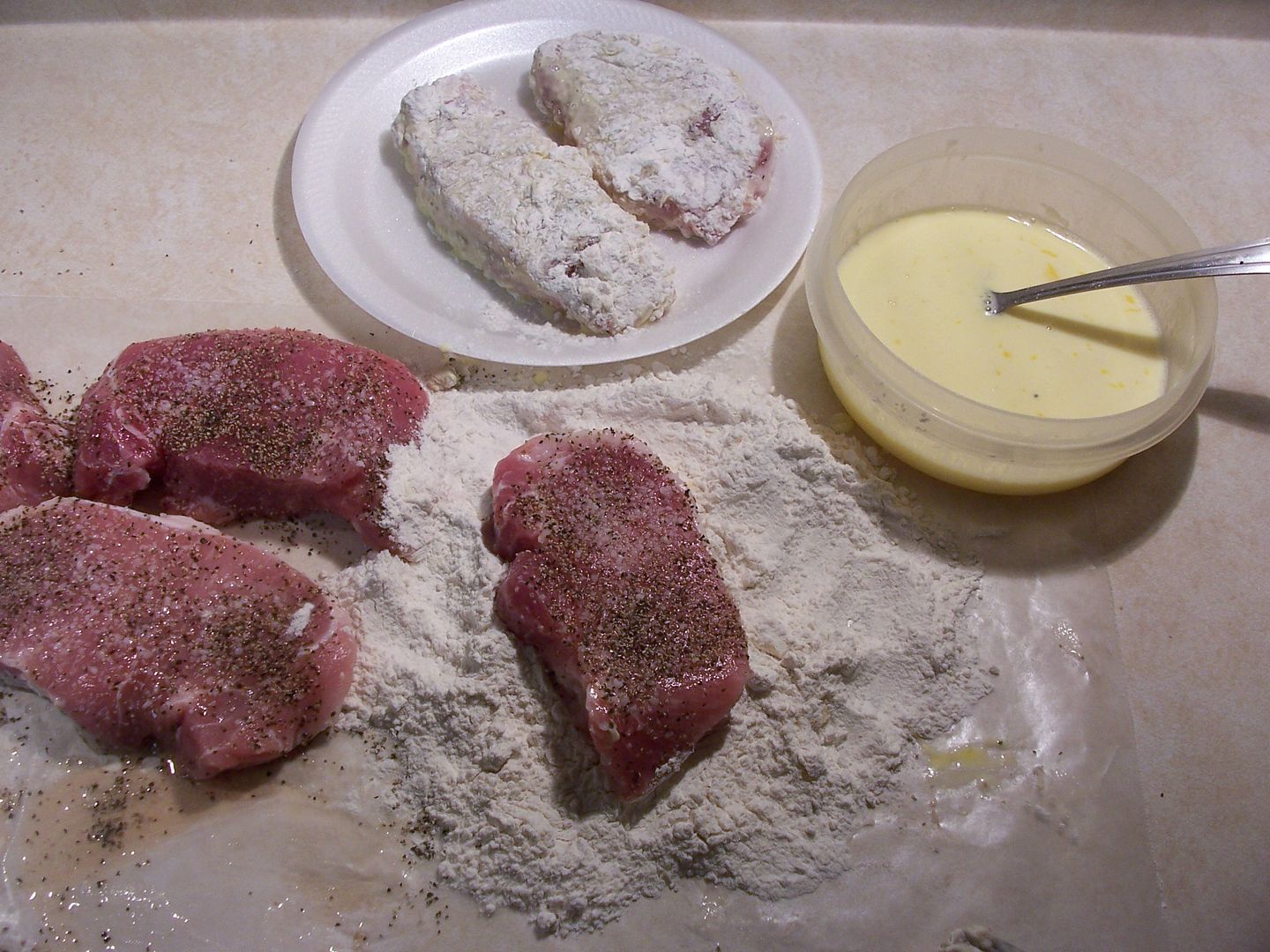 I started a skillet of fried potatoes, then fried the pork chops in hot oil on the horizontal wood burner..
The danged wood burner was unlevel, and too heavy for me to move. (yes I'll recuit help lol )For the time being I leveled the skillet of hot oil by using a rock under the handle.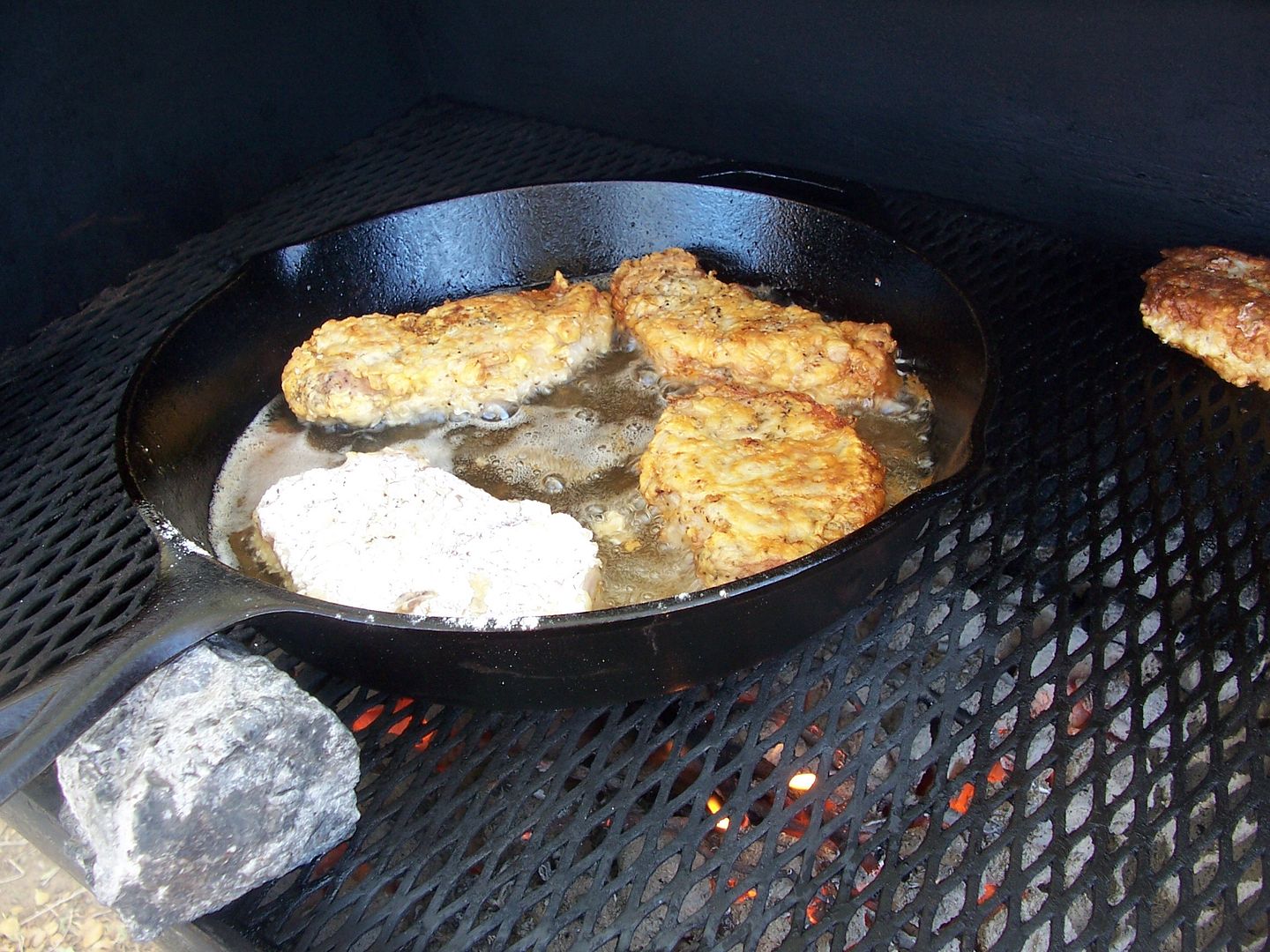 made some skillet gravy with the drippings...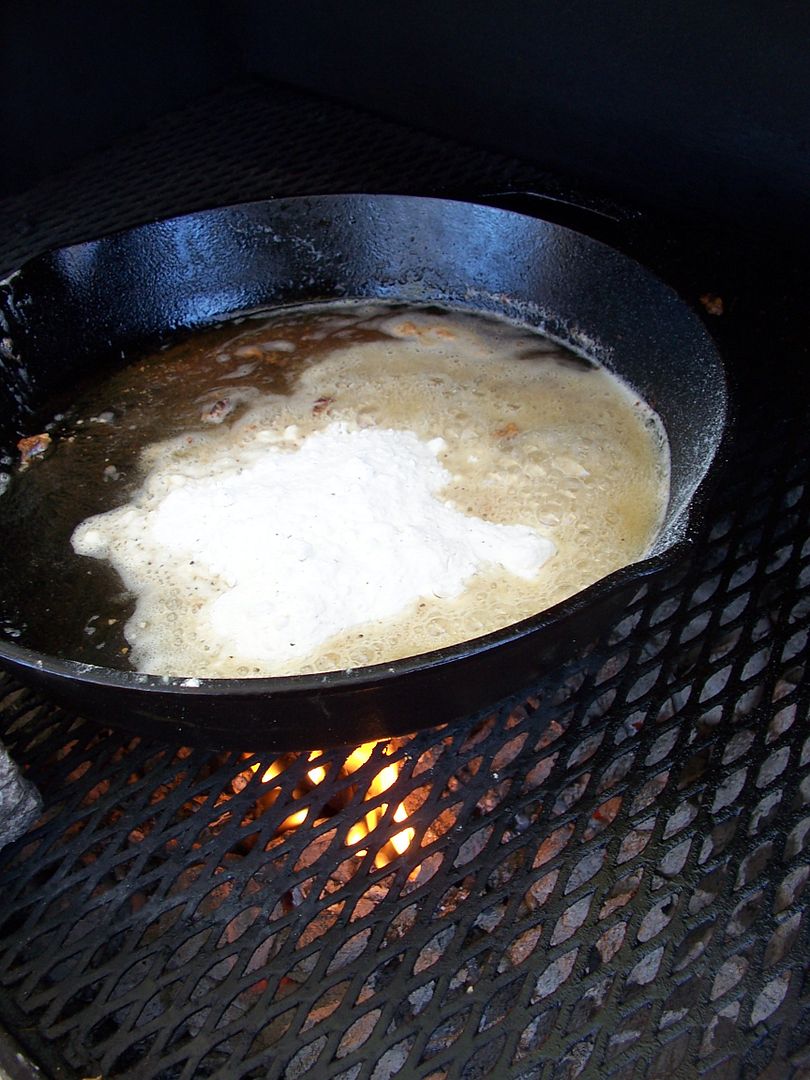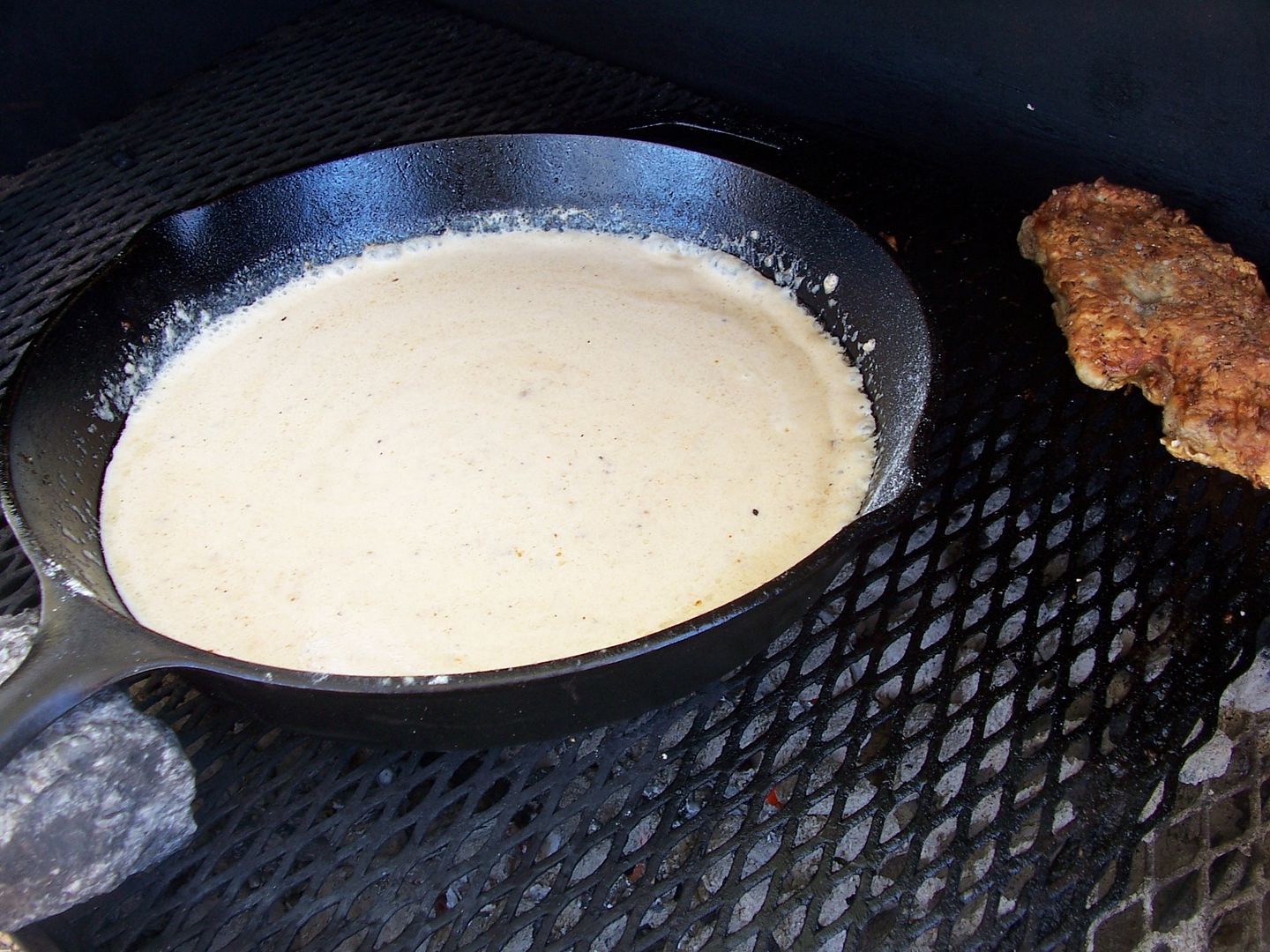 Scootched the tatoes over and fried some eggs....then toasted a few muffins..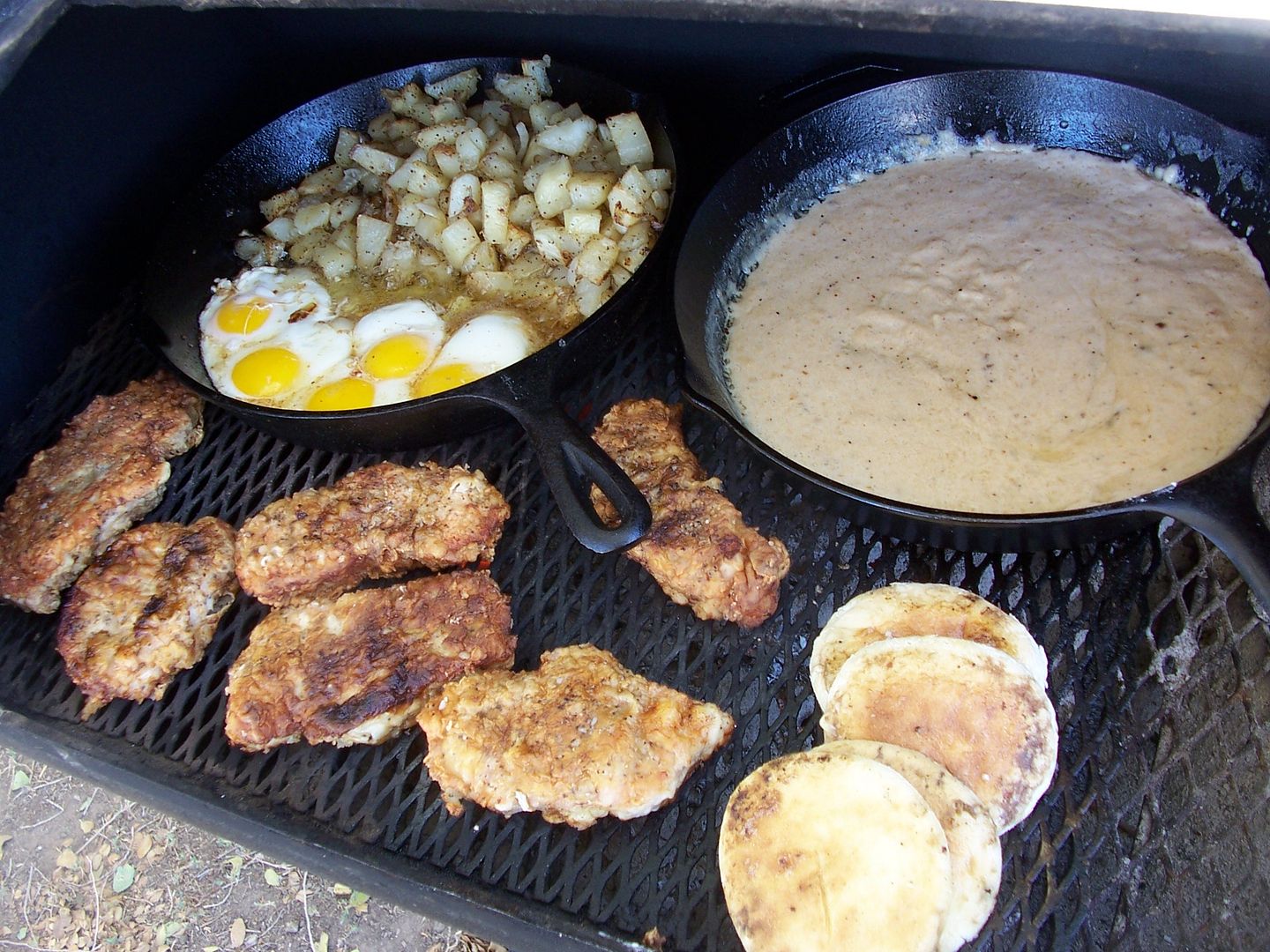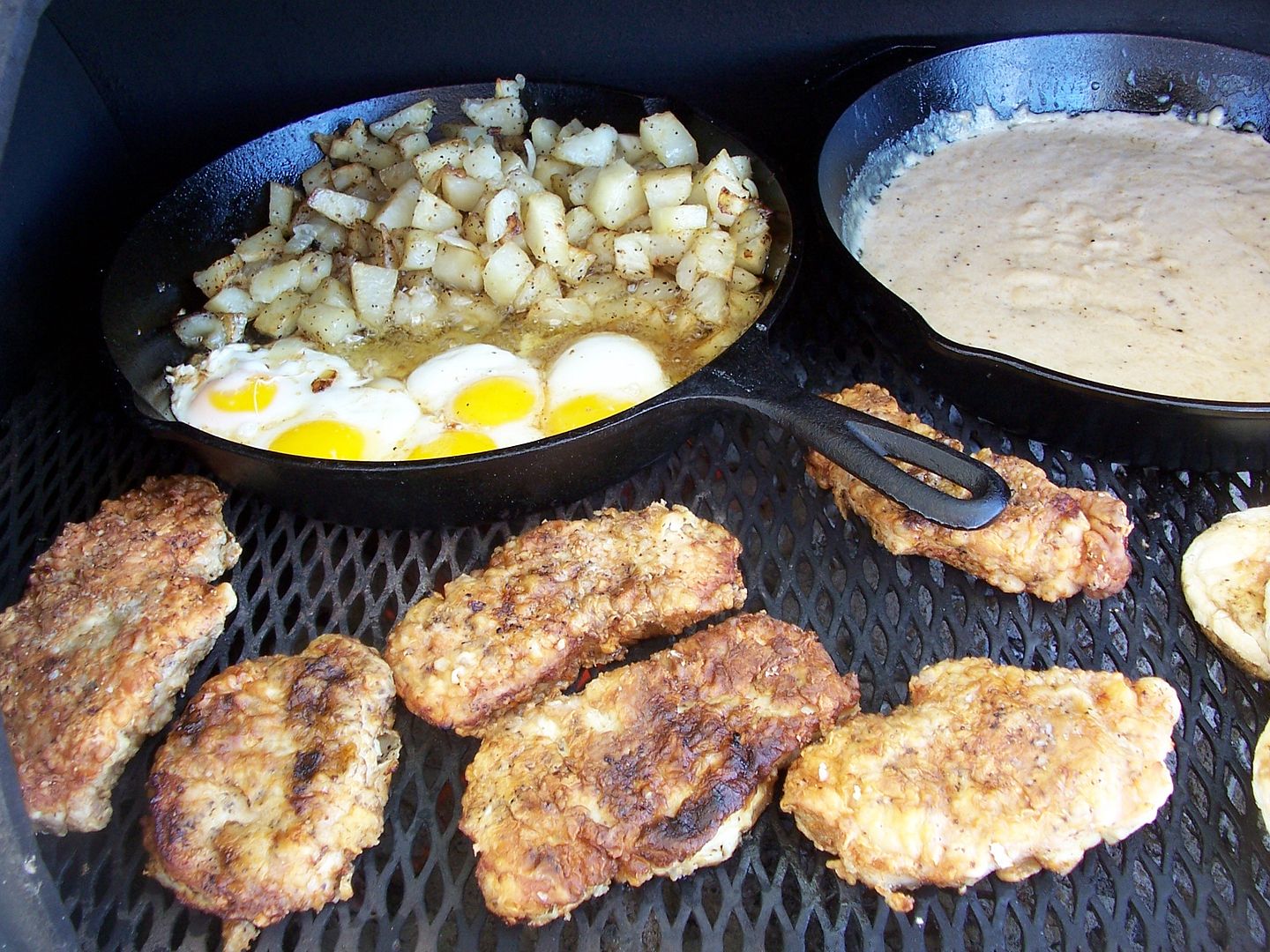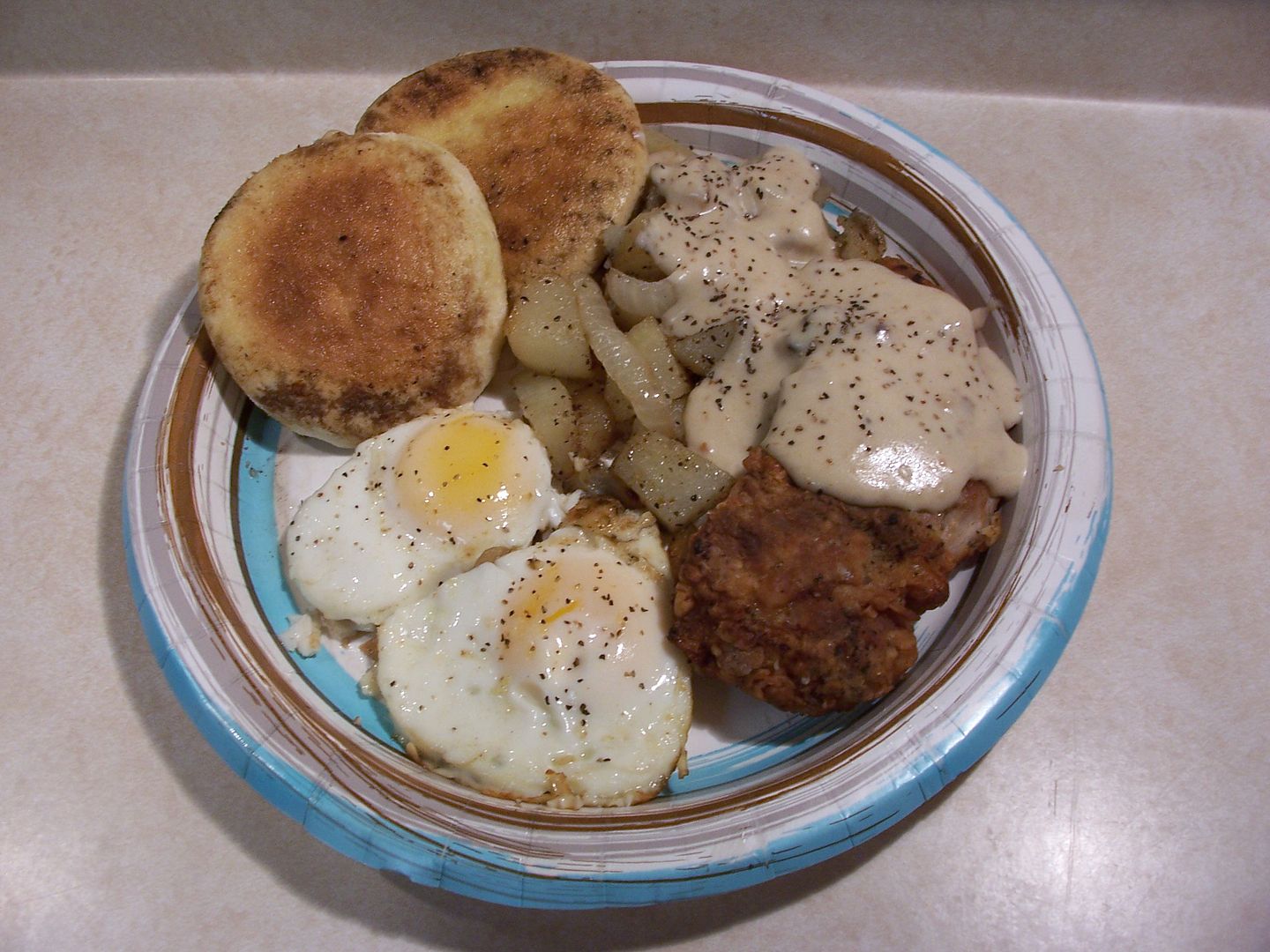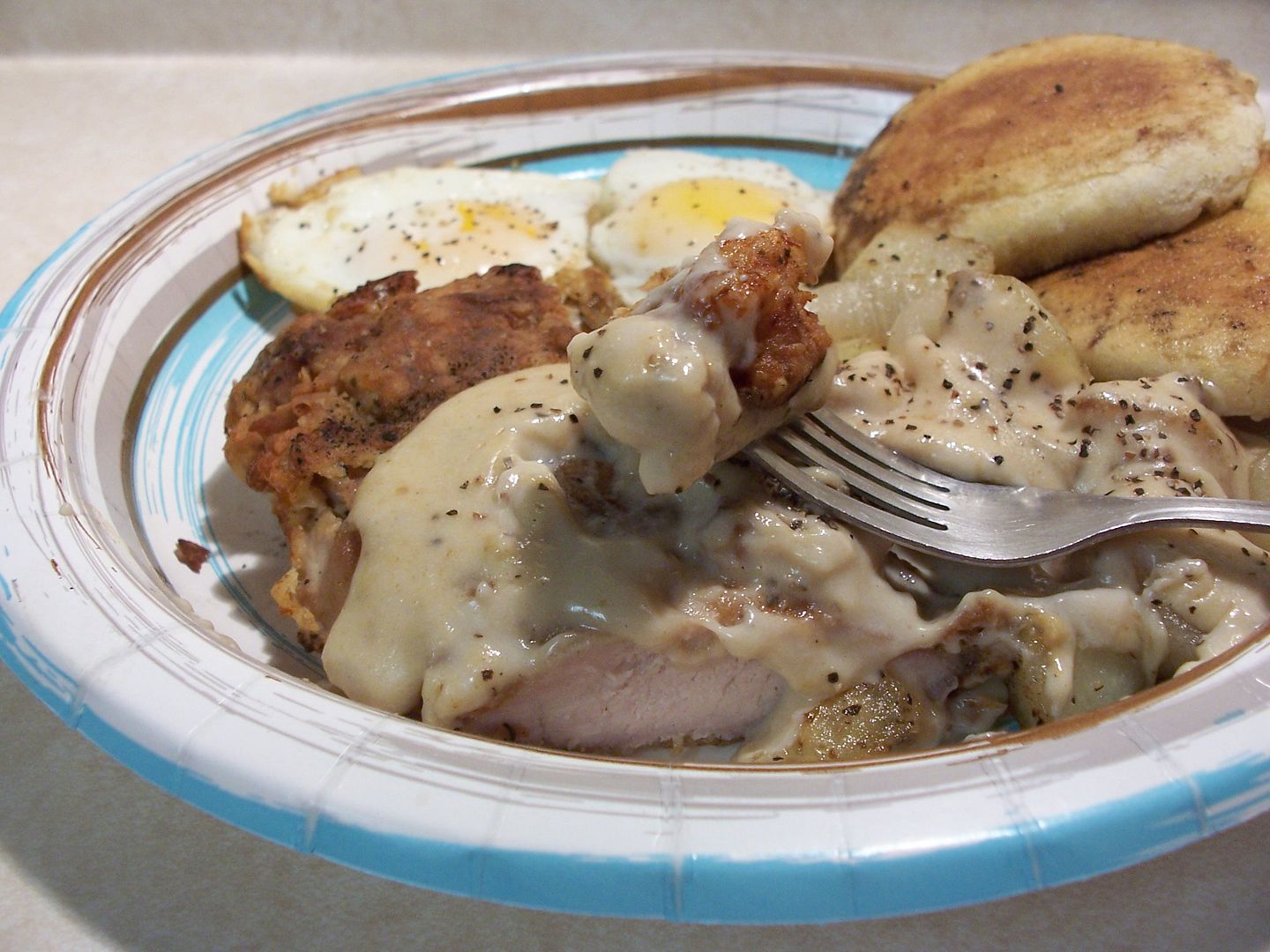 It was kind of tasty. The meal had a nice smokey flavor from the fire. :)
There are several more days of hunting to go. Hopefully I'll get a deer or two.
Good luck to all hunters! :)