The season isn't over and I have another tag to fill..... but it's a good feeling to have some venison in the freezer for this winter.
hanging in the old shop...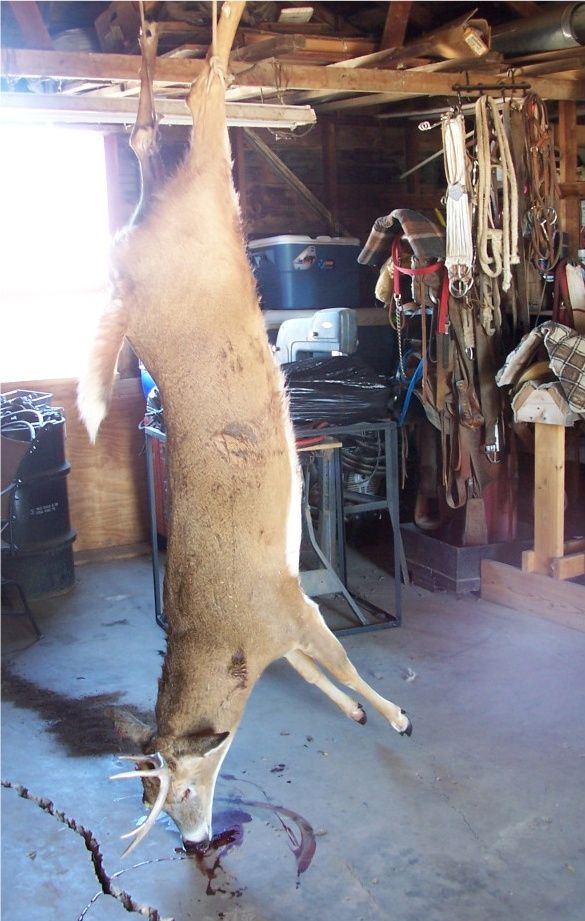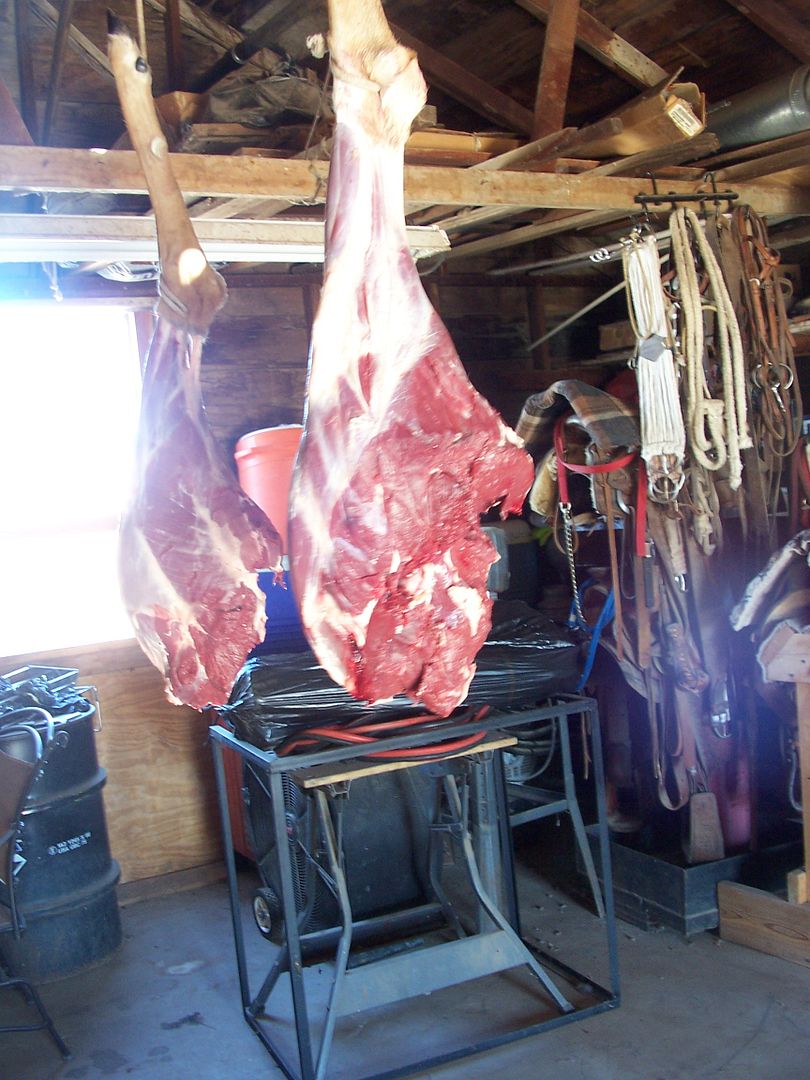 The front shoulders.. can't find my pics of the rest of the meat, backstrap etc..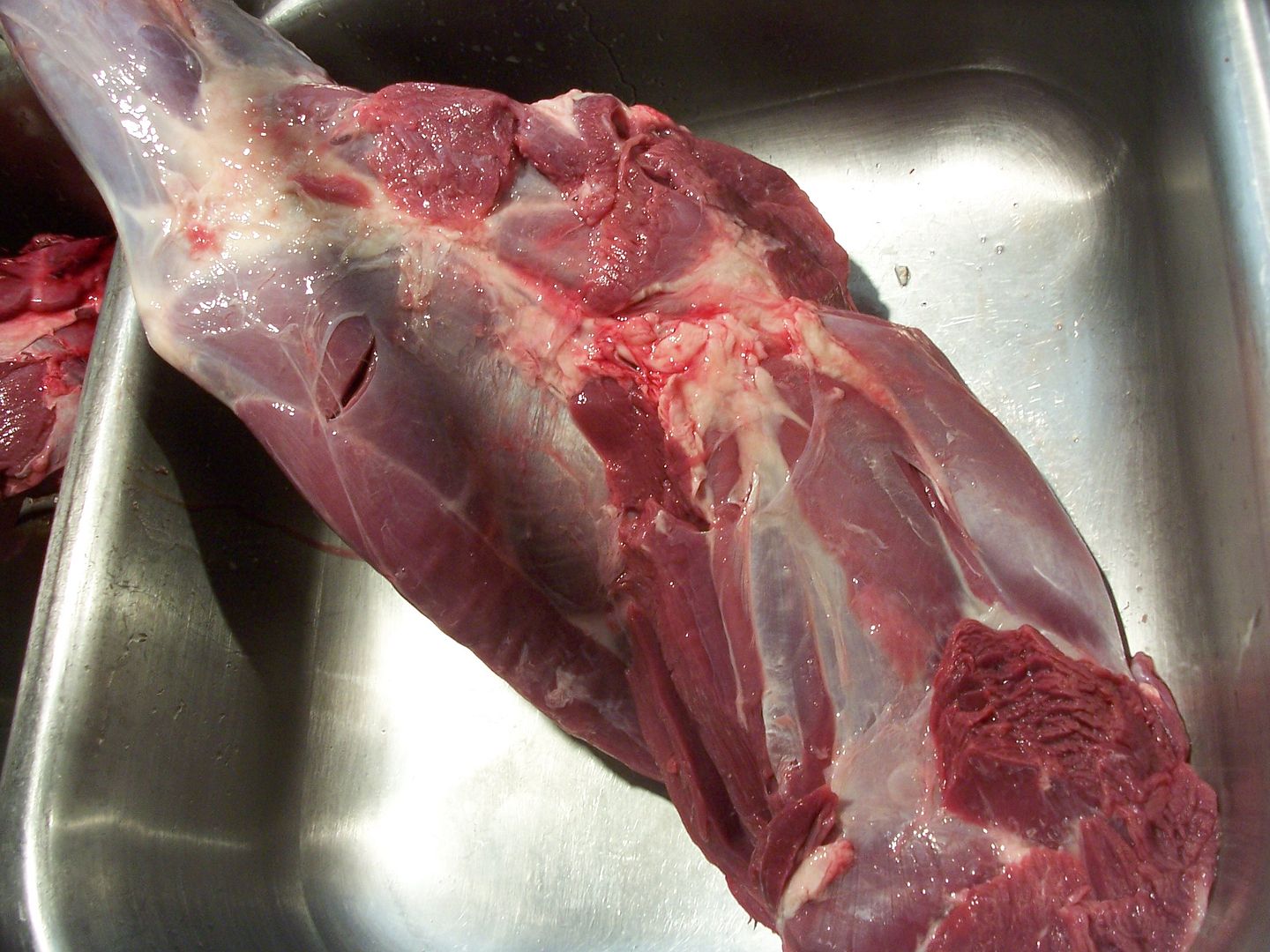 Should be good eatin' this winter.
Hope everyone else has great luck! :)