I've made many a chile relleno using smoked chicken, pulled pork, regular ole beef and cheese...but I think these are my favorite. :)
I came across some nice Hatch chilies...
blistered and steamed them for easy peeling...
made the filling using prepared
beef cheek meat
, minced onions, minced peppers and crumbled asadero cheese...
peeled and removed the seeds from the chilies, stuffed with the beef cheek filling...
dusted lightly with flour...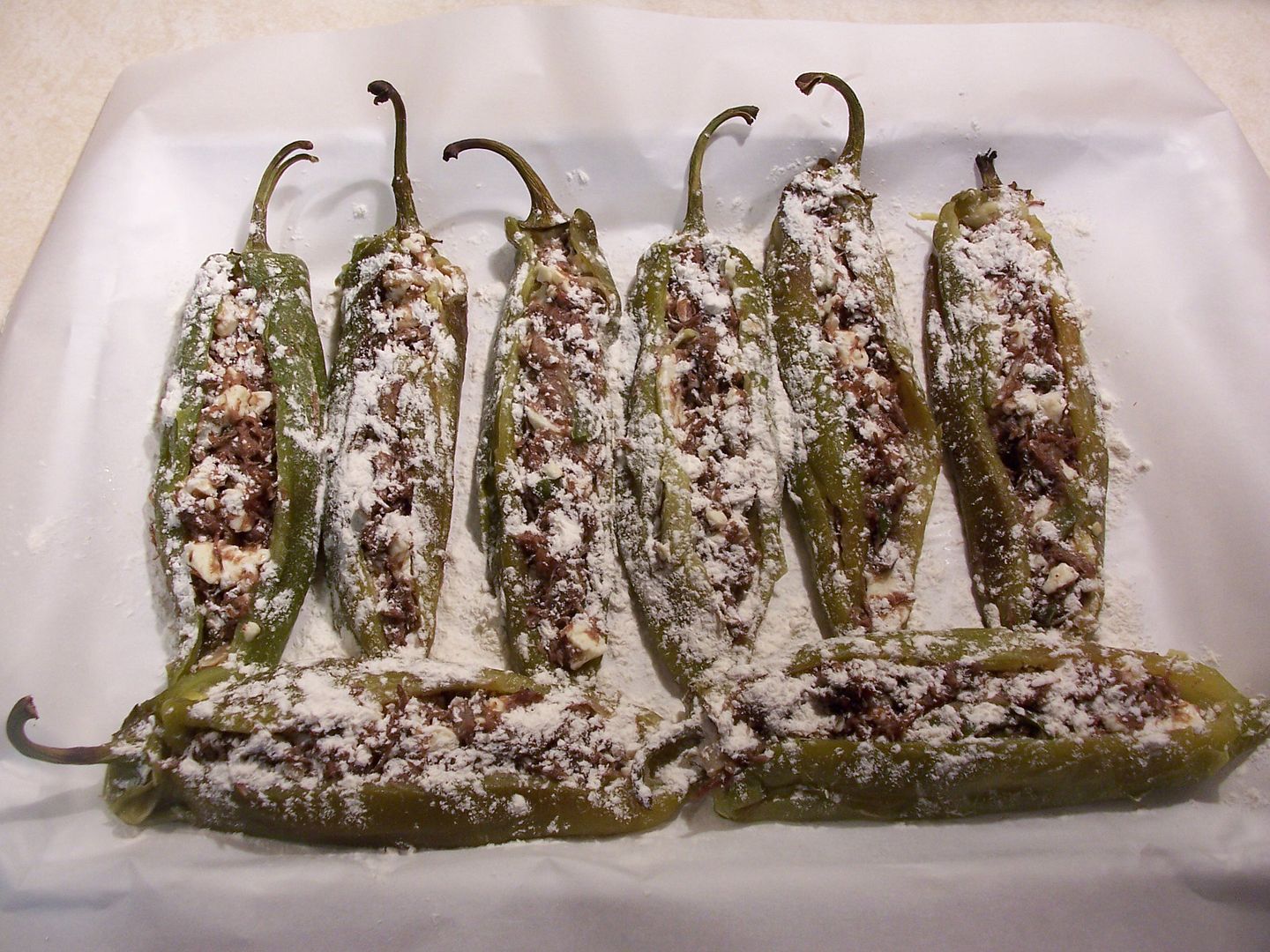 I prepared my batter. This time I whipped 8 egg whites, folded in the hand-beaten yolks and 8 TBS of flour..
Instead of dipping the whole thing in the batter, it is easier for me to dip the bottom of the stuffed chile, place it in the hot oil, then spoon batter on the top while they are frying..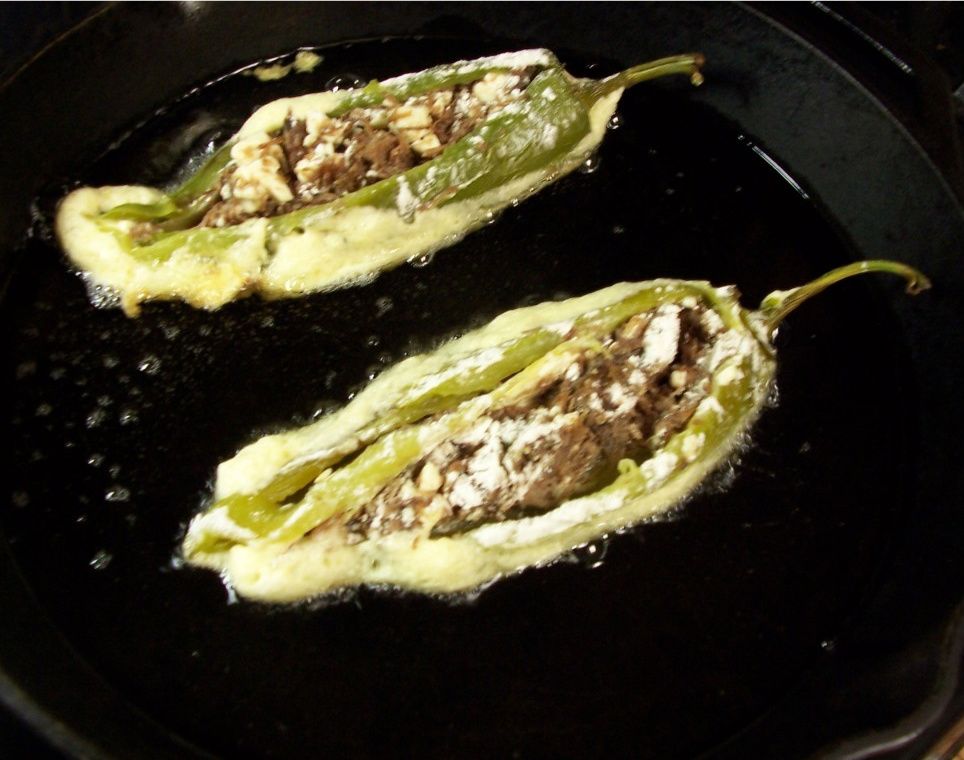 The beef cheek asadero chile rellenos with
sauce
....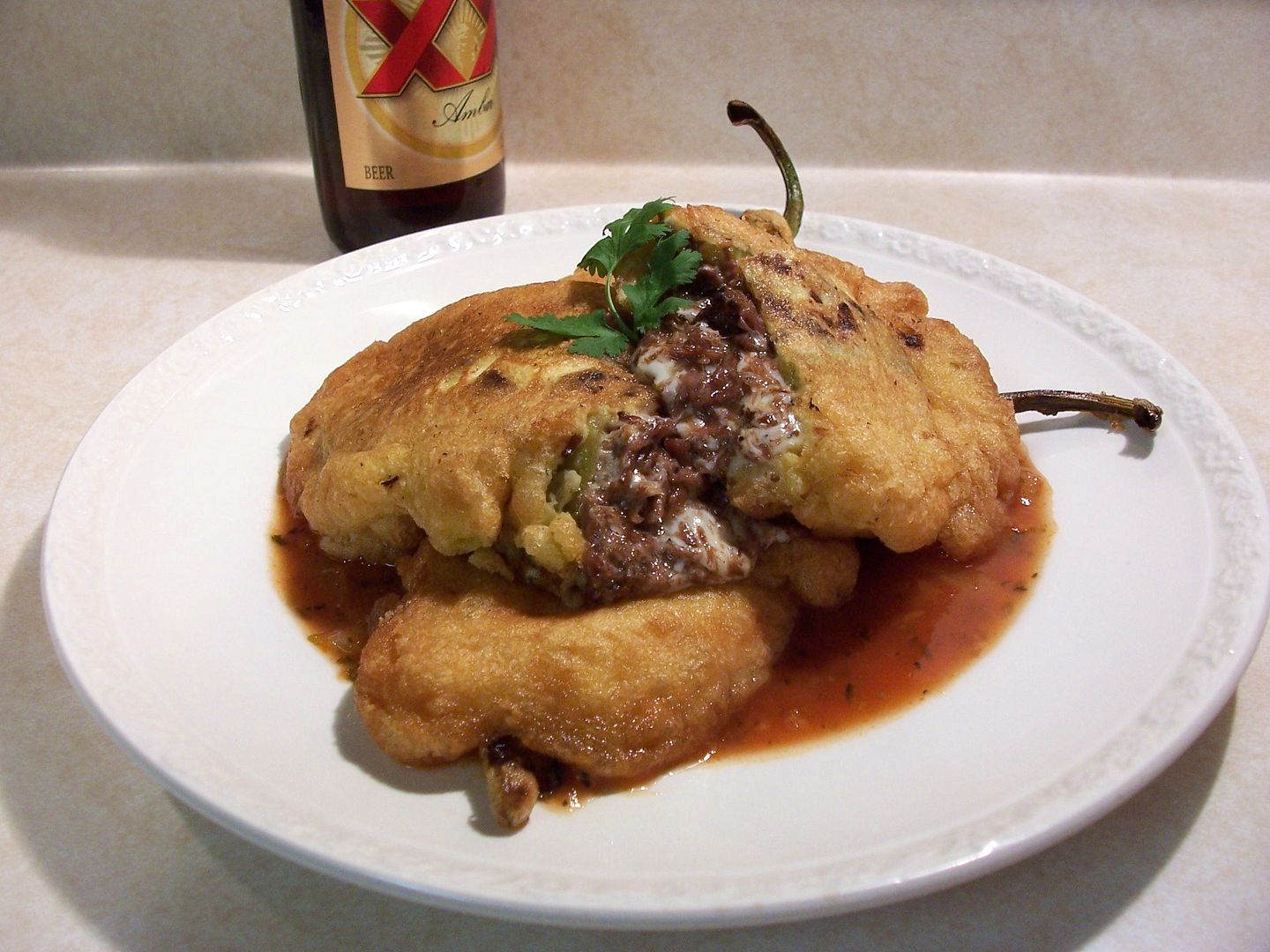 The hot asadero cheese and beef cheek filling oooozed out when I cut the chile open...
One of those little whimpers (usually heard while tasting bacon wrapped bacon) escaped from my lips as I took the first bite and for the first time ever, my eyes rolled into the back of my head. lol
I'm not sure if it was due to being hungry or the combo in the filling, but I loved these! I'll make them again for sure. :)