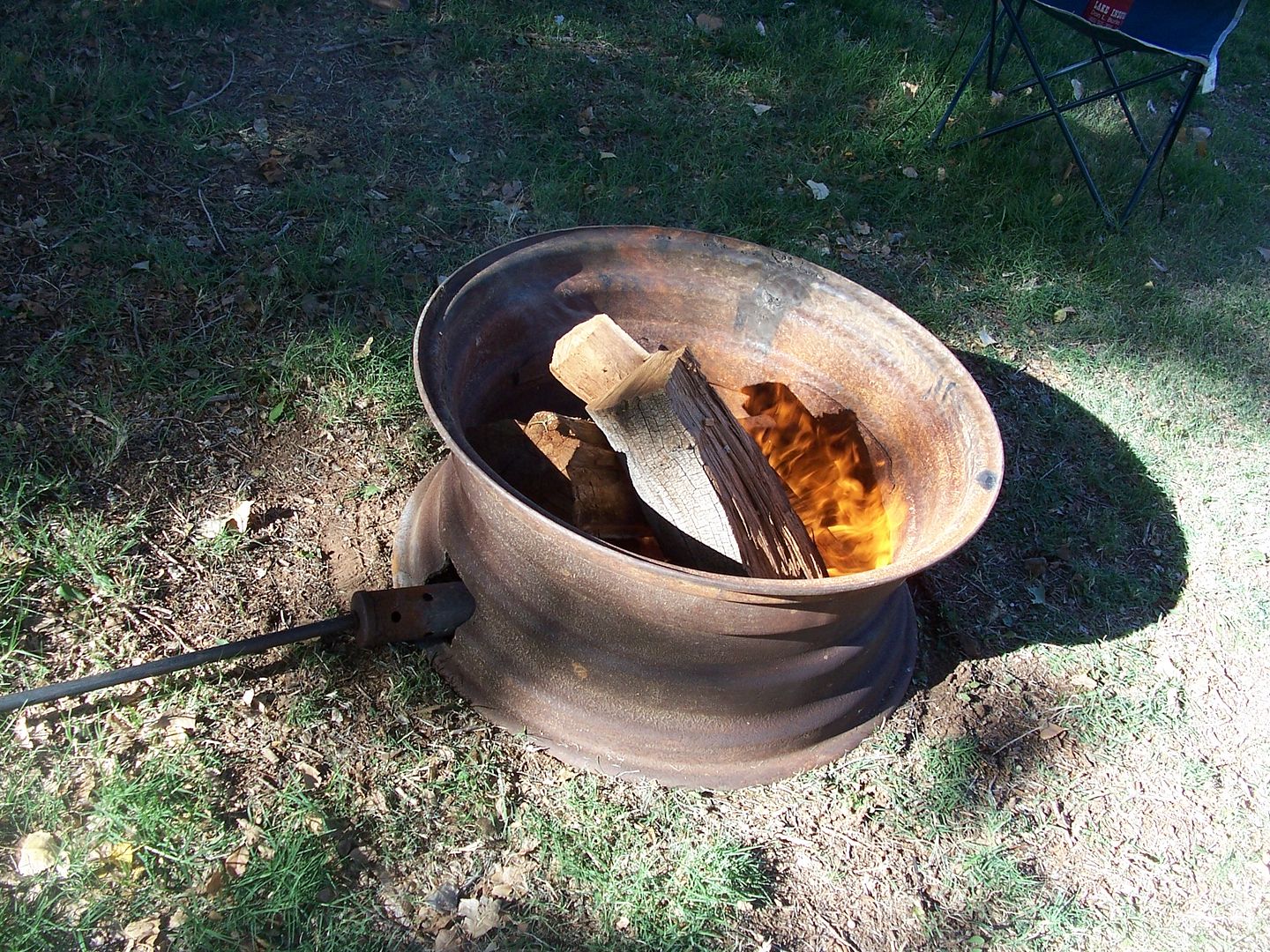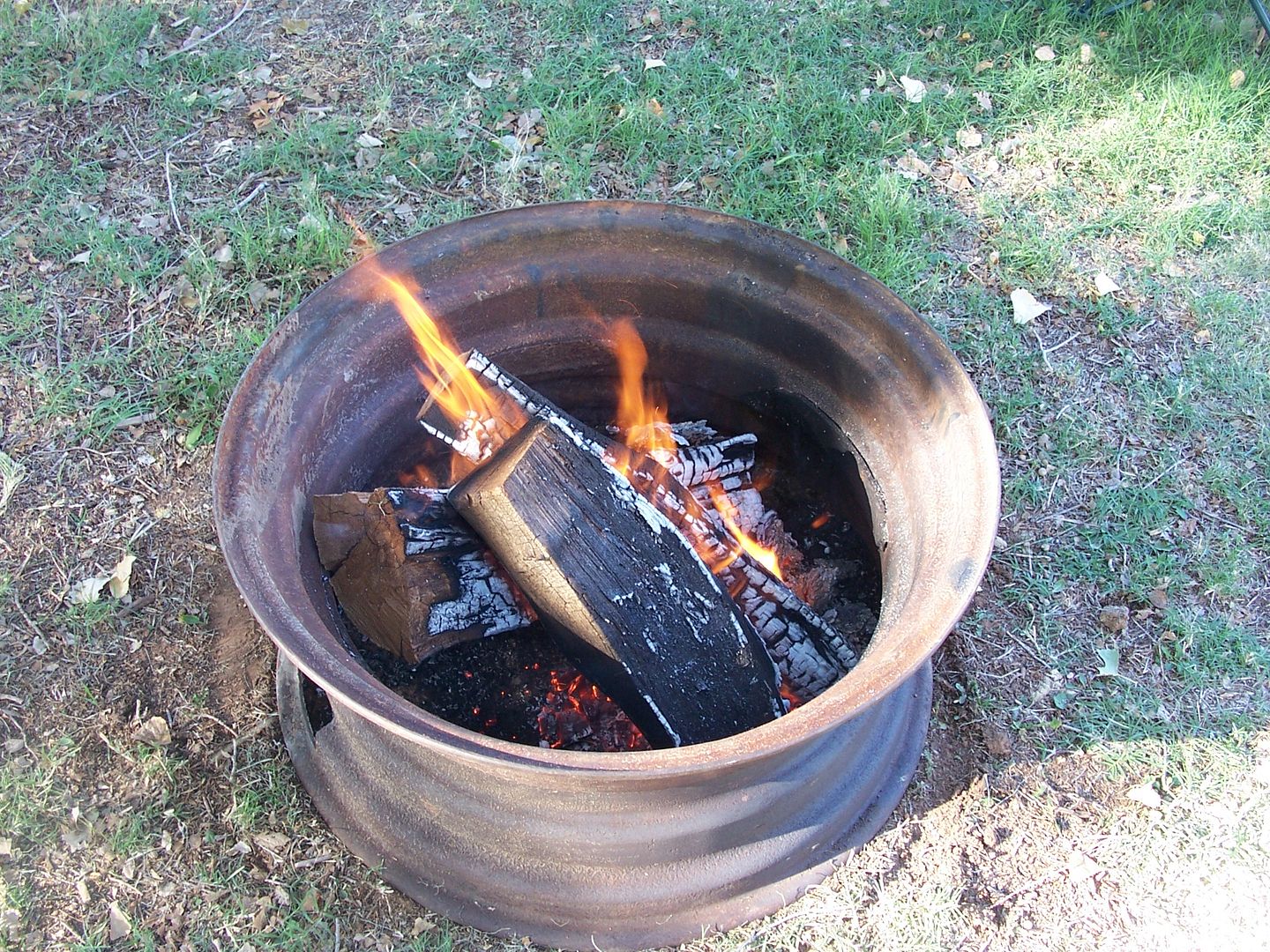 I brought a pre-cooked ham with me for sandwiches but ended up making a couple of side dishes to go with it.
I fried a few pieces of bacon, cooked some minced onion and garlic in the drippings, added corn, hominy, butter, red pepper flakes and seasoned with salt and pepper.
Cubed some potatoes, yellow squash, zuchinni, scallions and garlic.... cooked in butter until tender, topped with cheese, covered until the cheese melted, seasoned with kosher salt and cracked black pepper.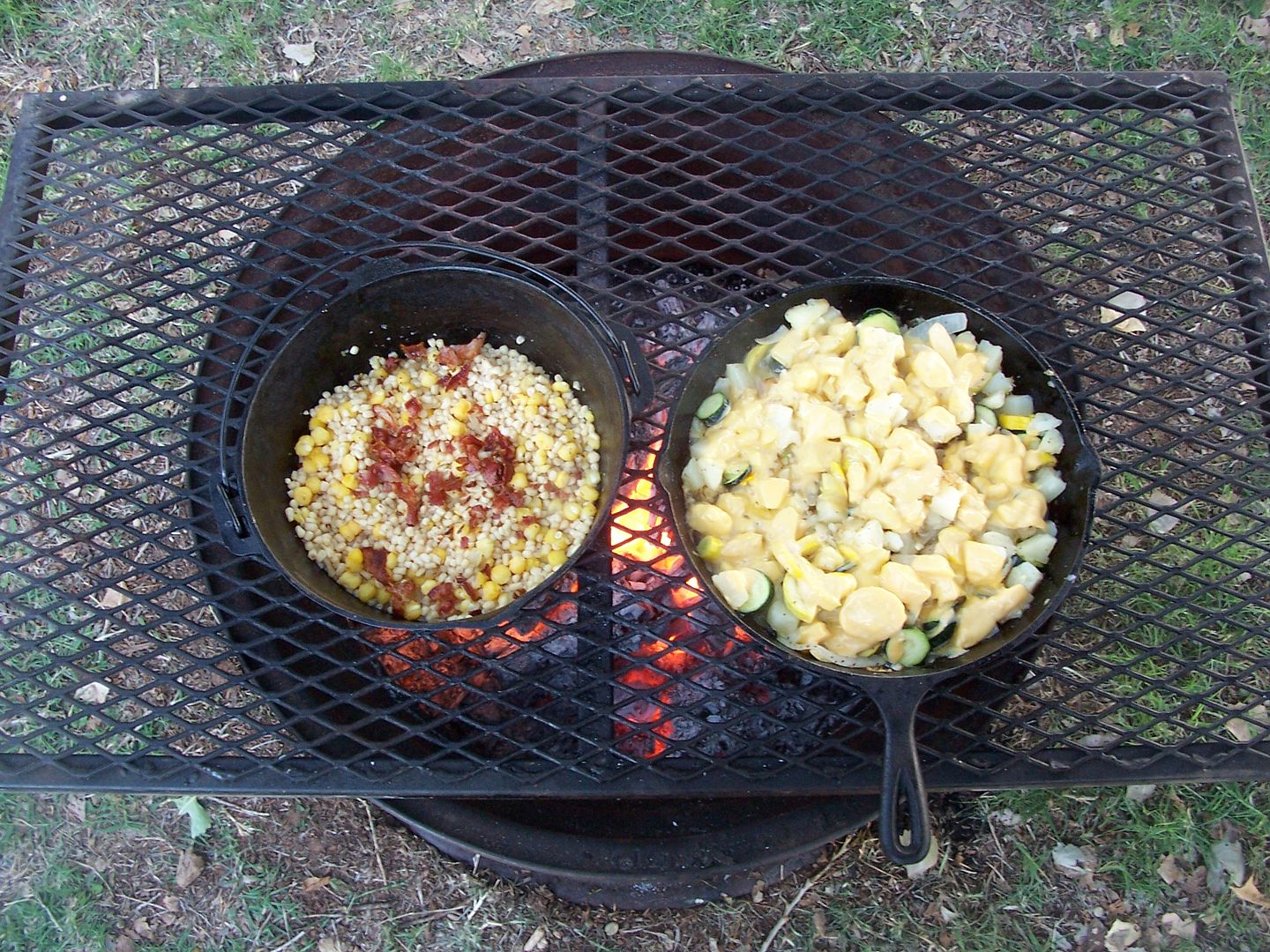 It was a fairly quick meal for the first night of camping...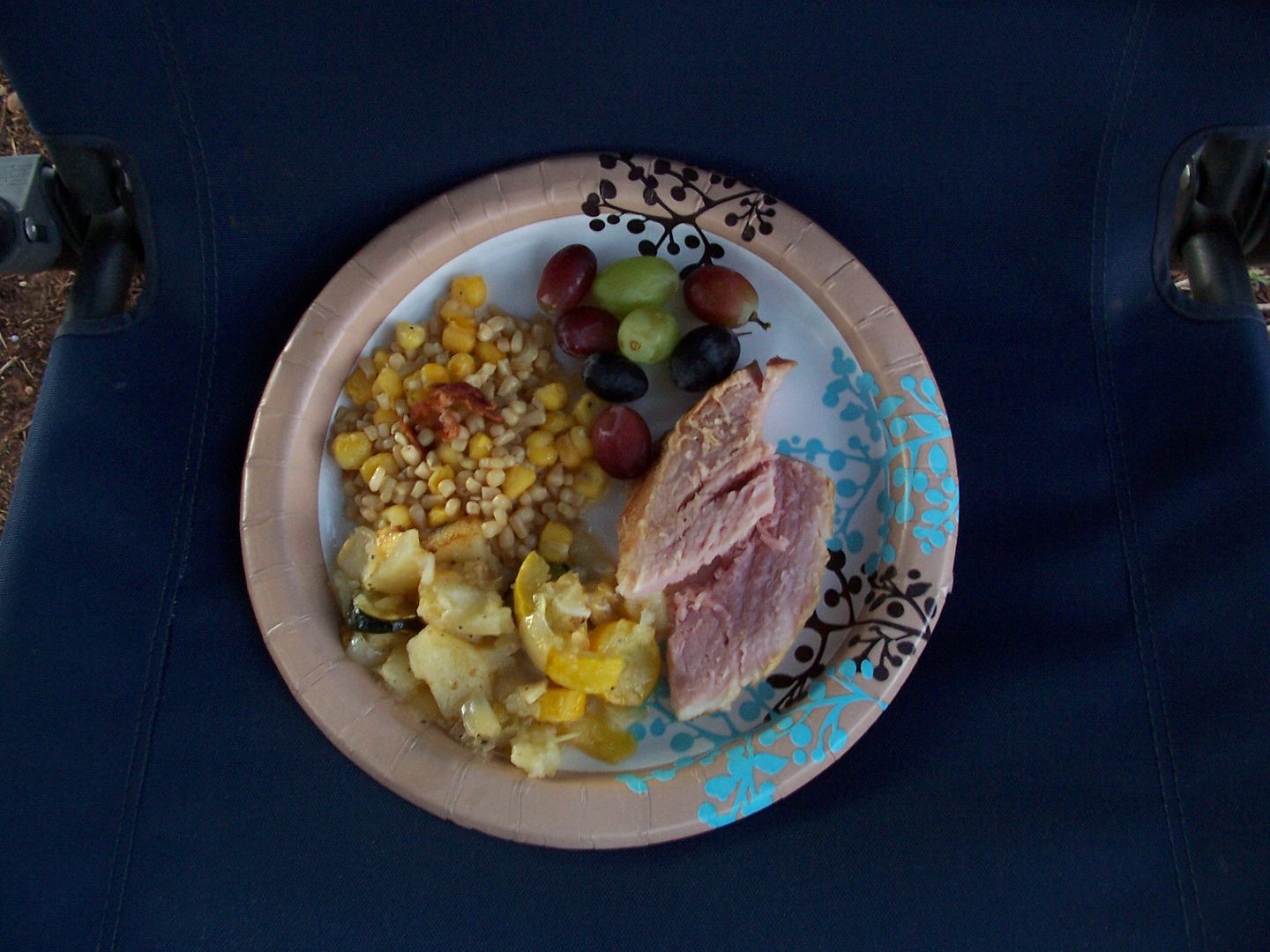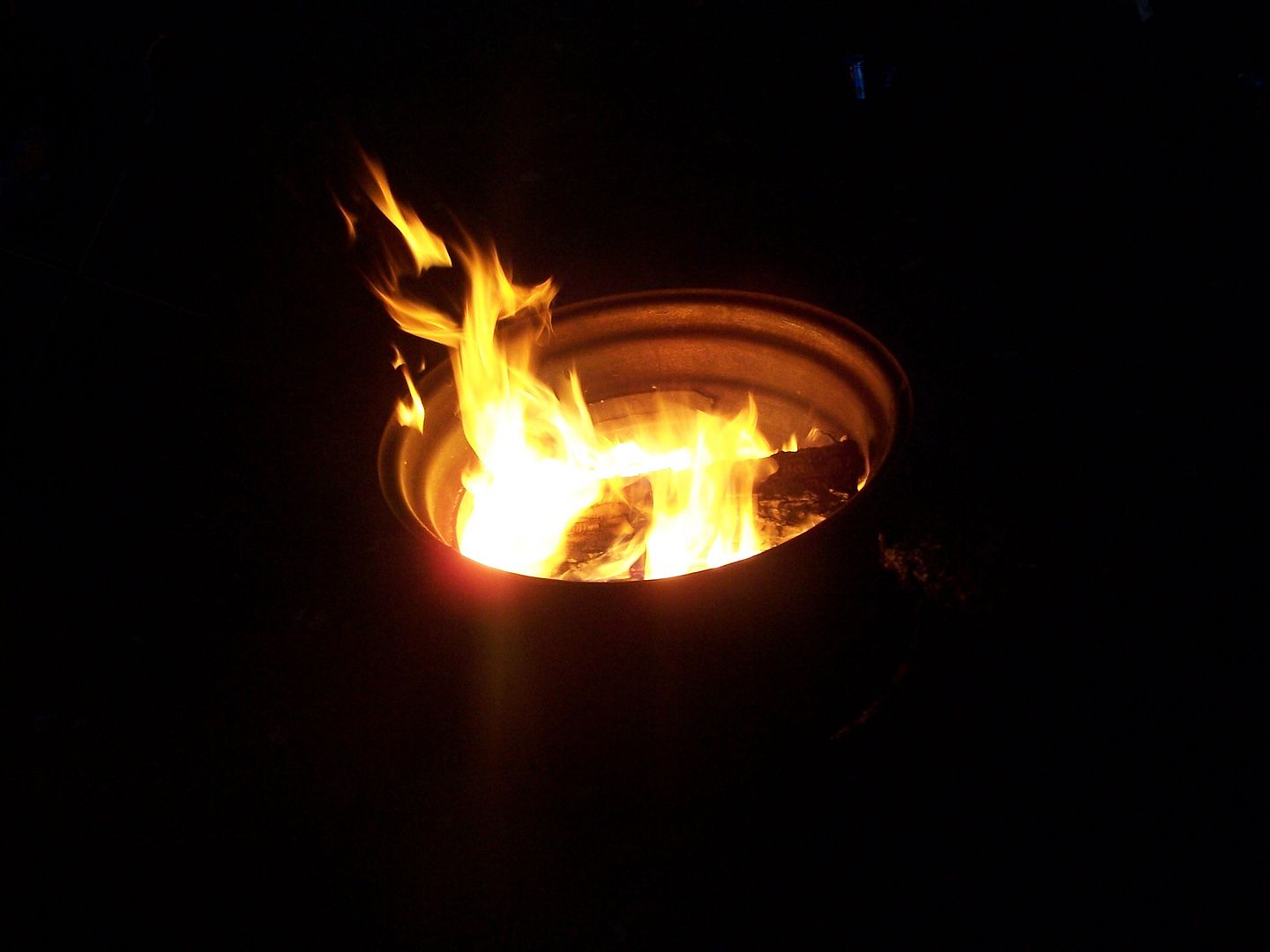 Breakfast the next morning was the usual biscuits with sausage gravy..
I started a skillet of potatoes with onions first, then the pie tins of biscuits. Browned a pound or so of bulk spicy sausage...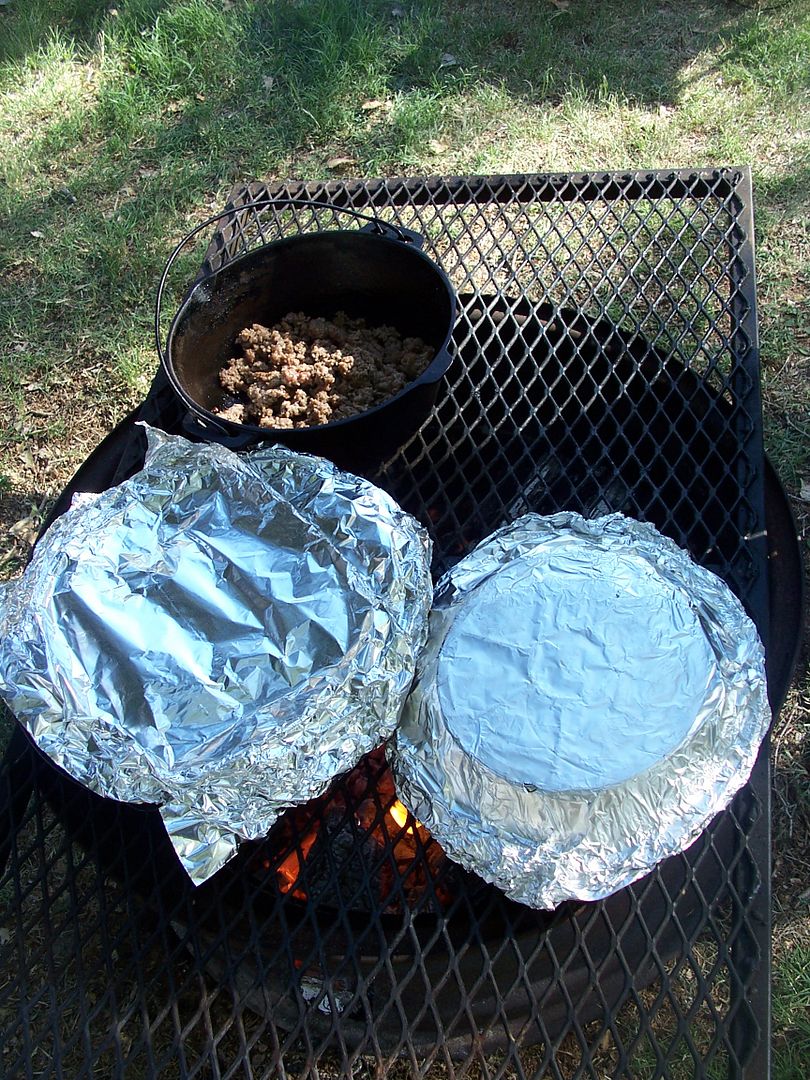 added my flour, milk and seasonings to make my pot of sausage gravy....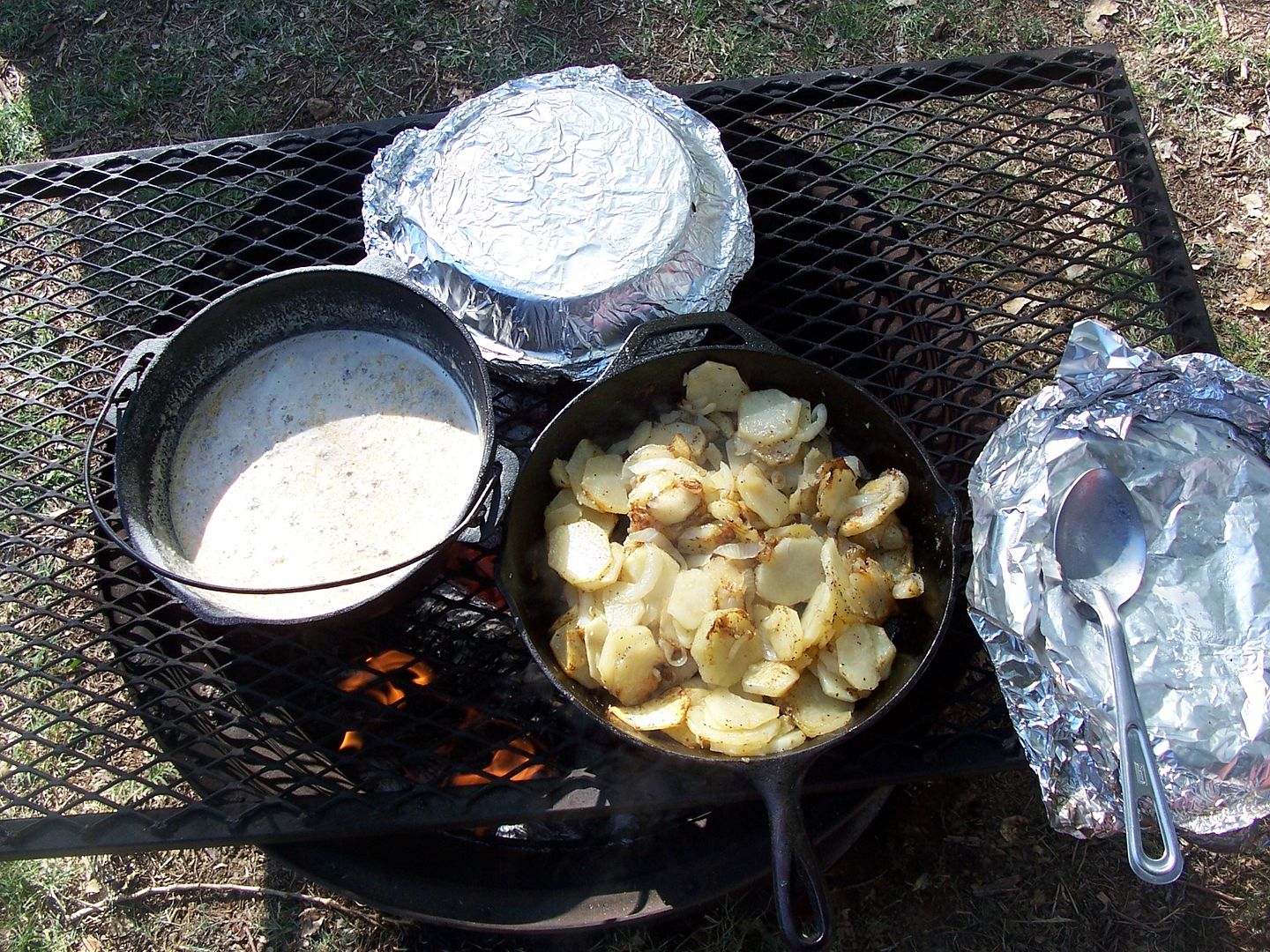 scrambled eggs in butter...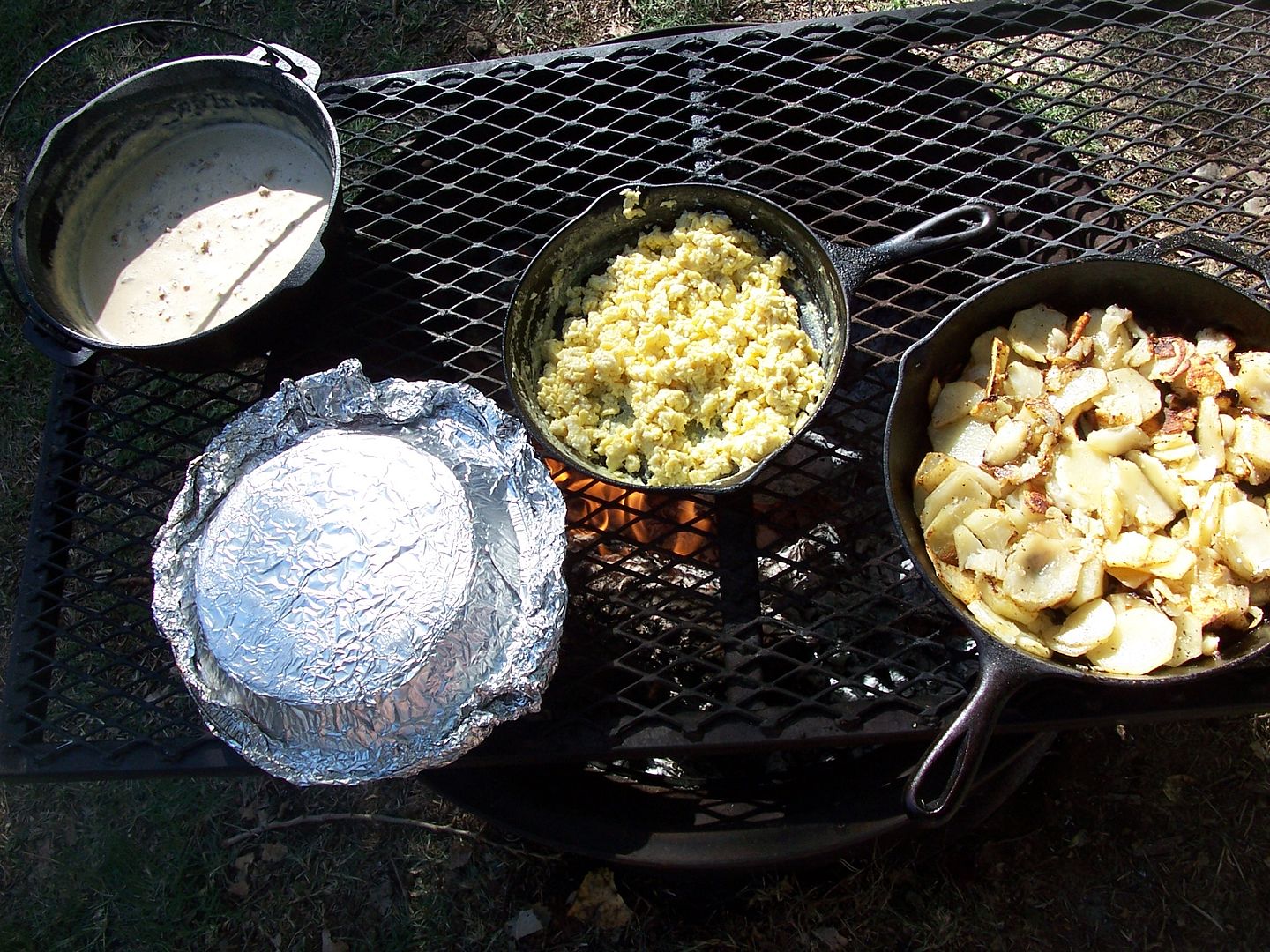 The pan of hot biscuits...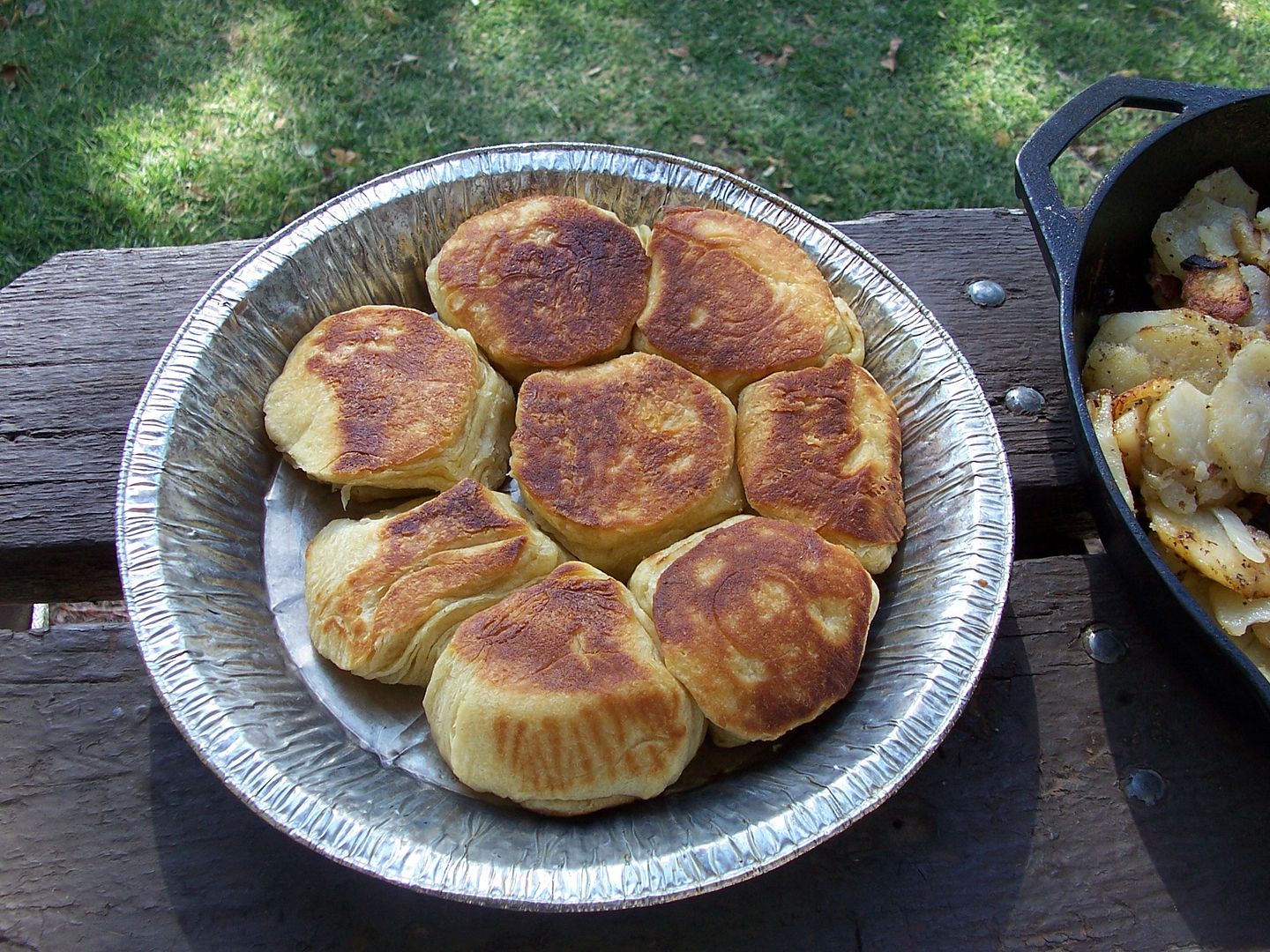 Biscuits and sausage gravy, fried potatoes, scrambled eggs and fruit...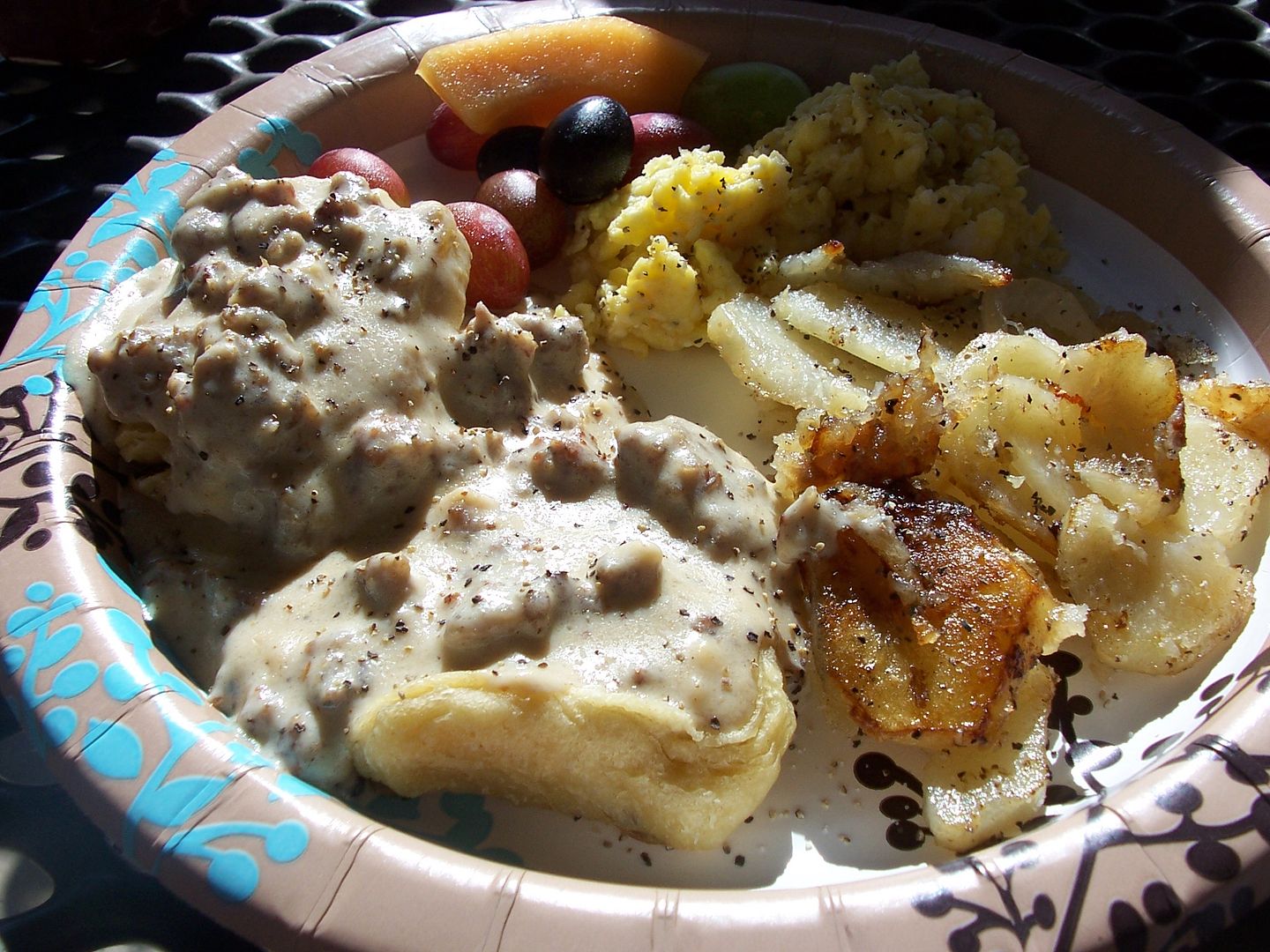 Biscuits and gravy are so easy to make...gives me extra time to relax around the campfire. :)