These were almost hard for me to make... I love rellenos and wanted to dunk these babies in batter and fry em, but I resisted.
For the filling I minced some green onion, grated a bit of asadero cheese and shredded a little smoked chuck.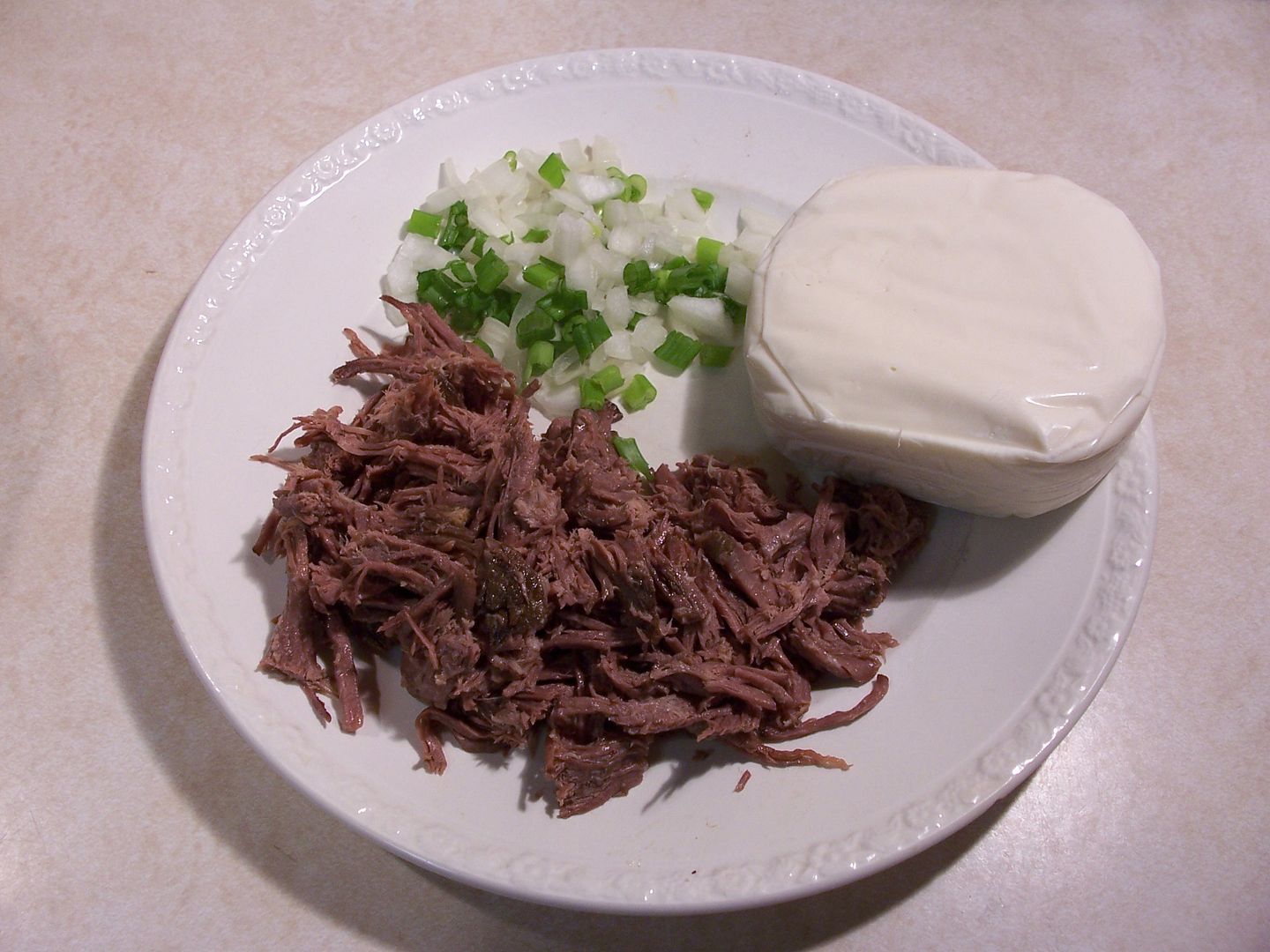 I blistered, peeled and seeded the anaheims, then stuffed and wrapped them in bacon...
onto the smoker...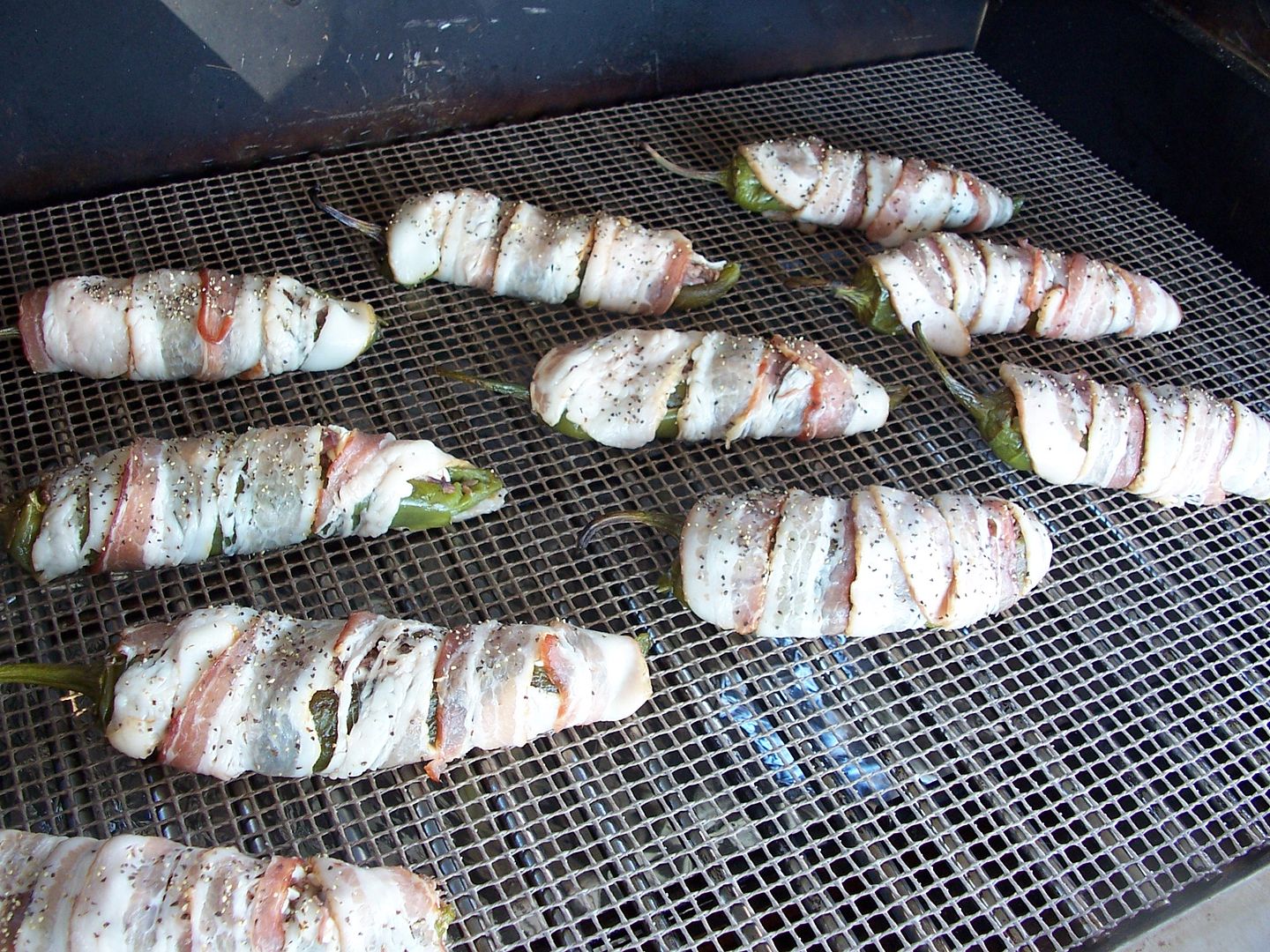 while the peppers smoked I cooked minced onion, garlic and bell pepper in oil...
added rice...
used azafran mainly for color...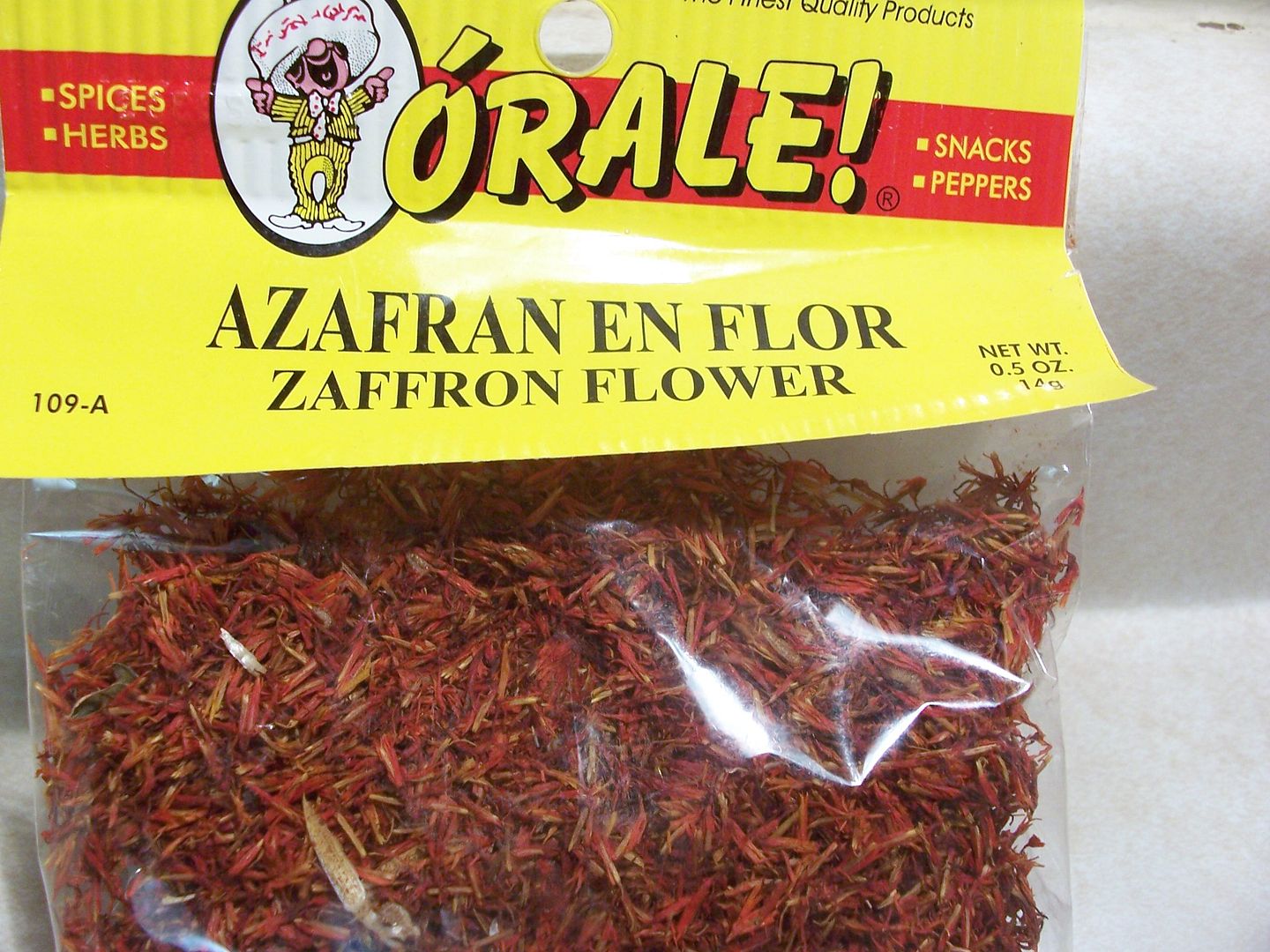 added chicken stock, paprika, cayenne, tomatoes...then checked for salt and pepper. I let this simmer until the rice absorbed the broth and spices.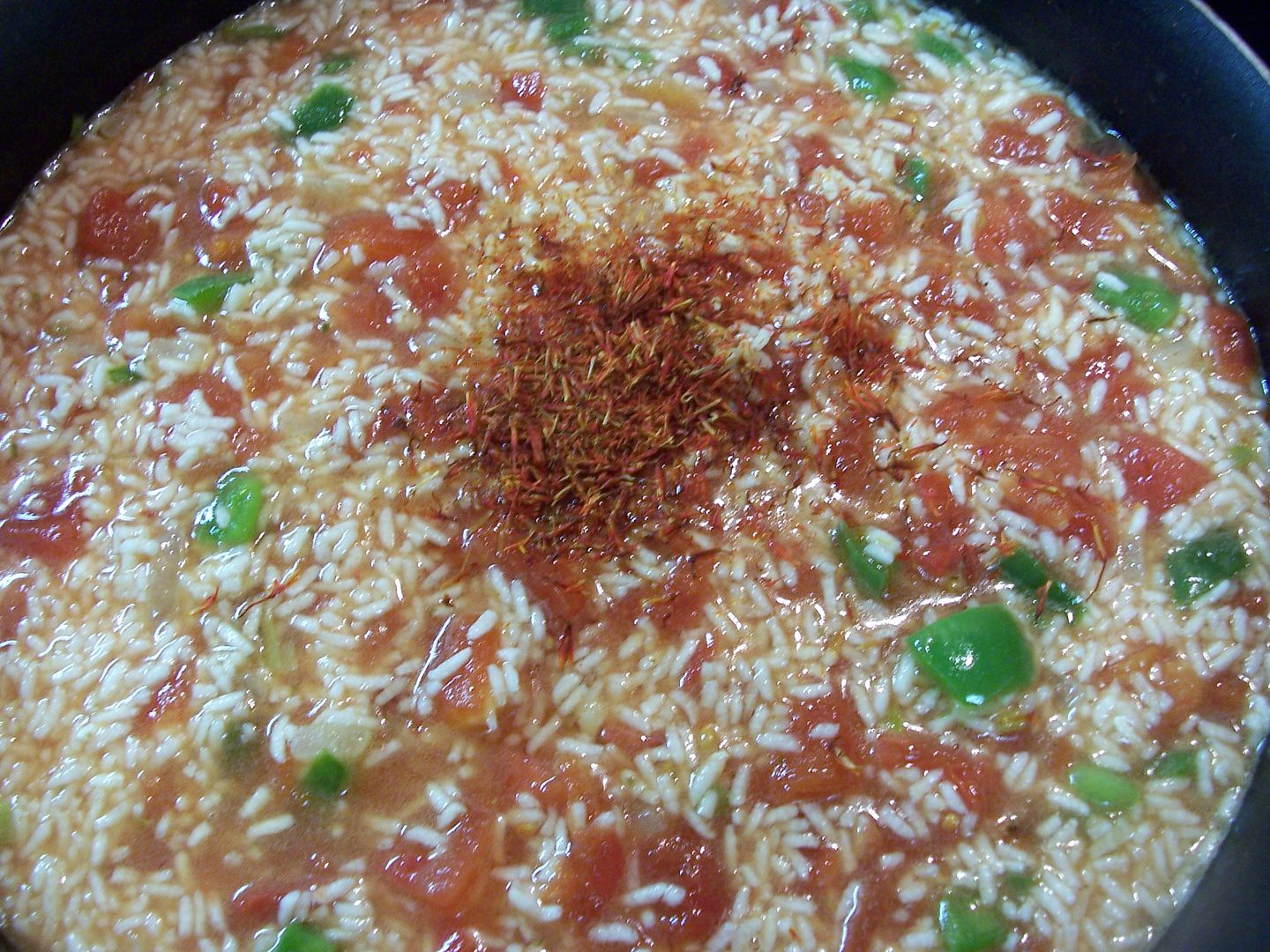 .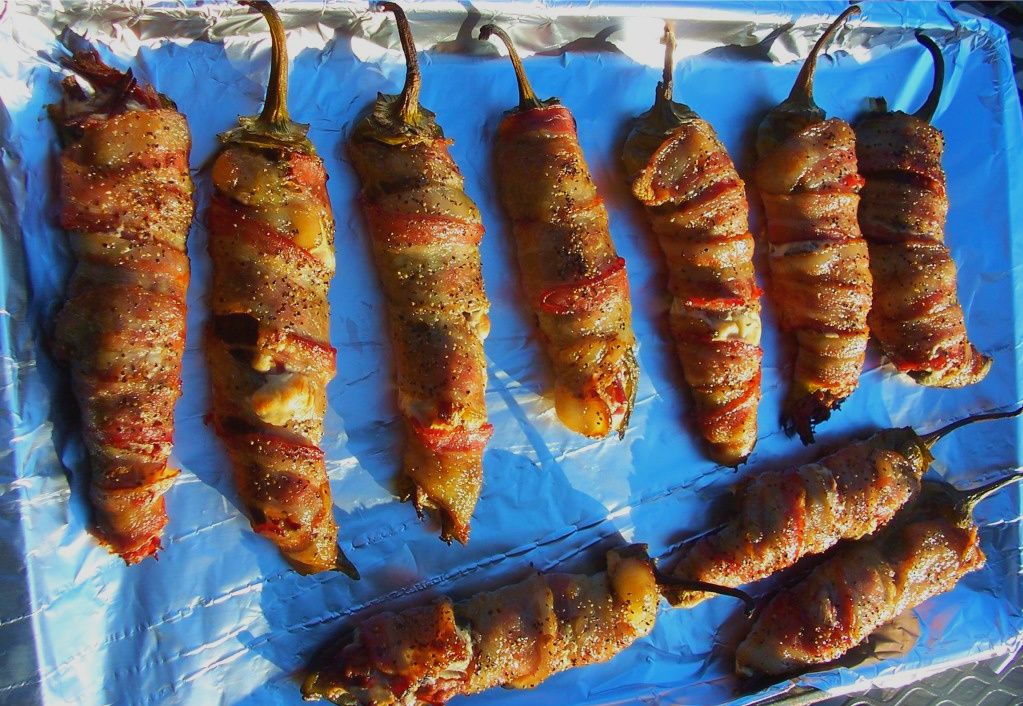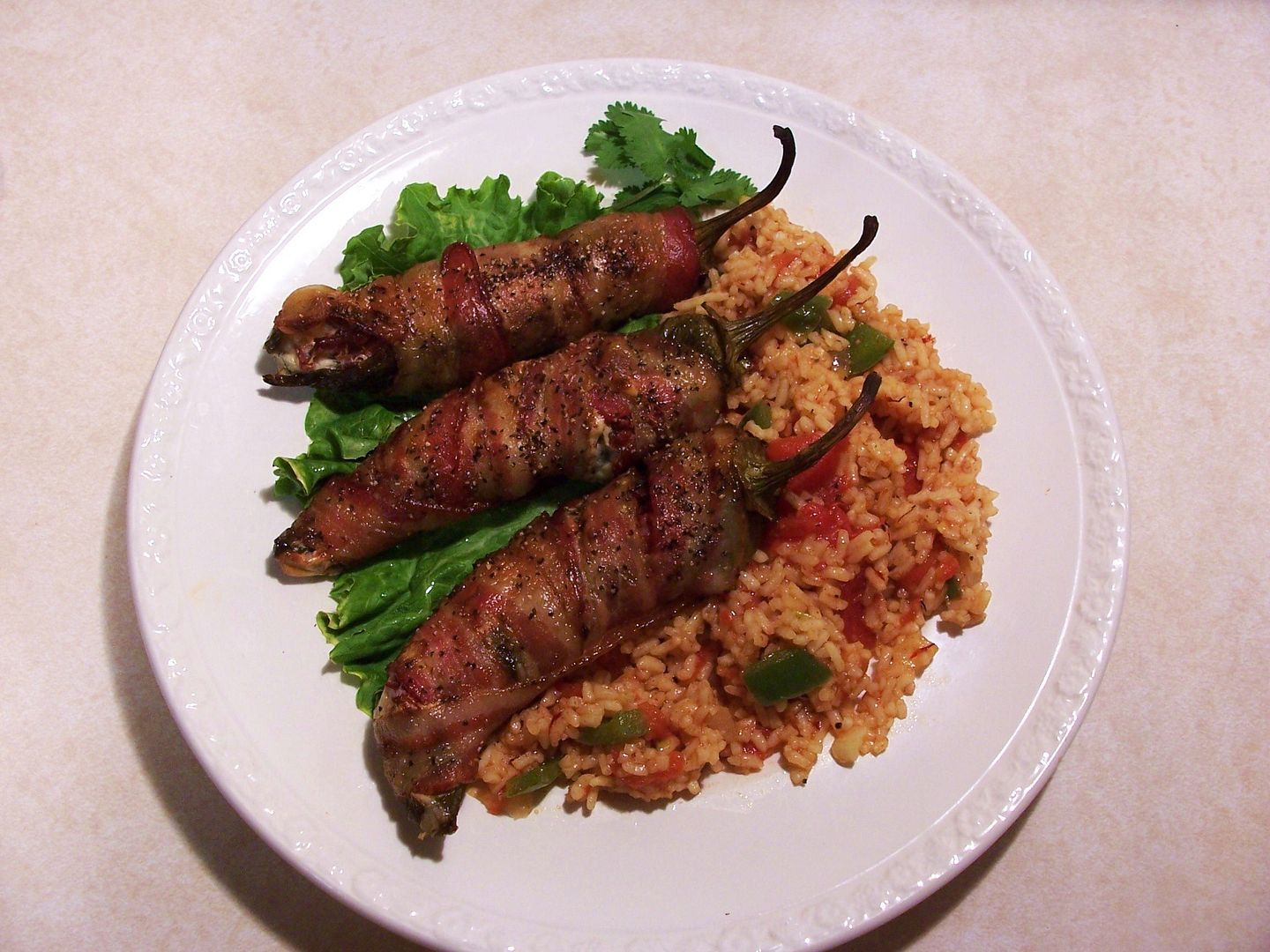 These were sooooo good! Some of the peppers were kinda spicy but I loved them.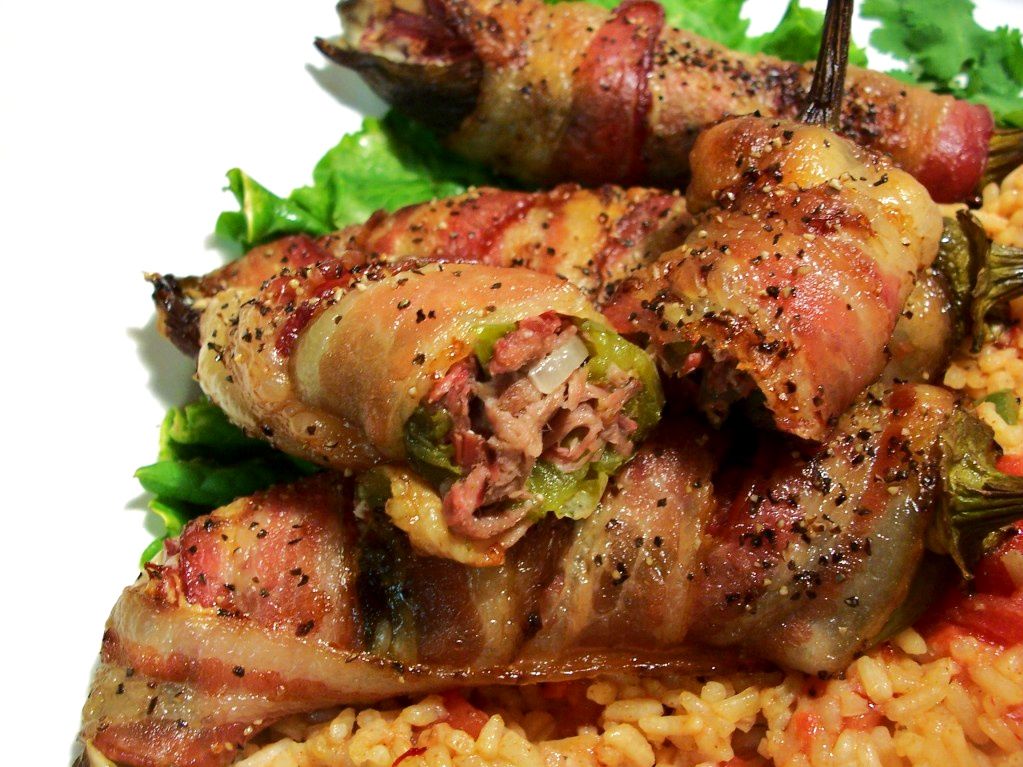 Best thing......... I made so many of them, they lasted all weekend. :)