I love these things. :)
Vine ripened tomatoes are sooo good but sometimes I have to pick a few green ones out of the garden for frying.
I slice and season the green tomatoes with salt and pepper.
Make an egg/milk bath.
Place a cup or so of regular flour out onto the table
Combine 1/2 cup of cornmeal and 1/2 cup of flour with 1/2 tsp of garlic powder in a bowl.
Then make a nice pile of panko bread crumbs
I dredge the seasoned sliced tomatoes in flour
dip in the egg wash
then into the cornmeal/flour/garlic mix
and lastly into the panko bread crumbs.
I like LOTs of panko for crunchy fried green tomatoes.. so it worked out better for me when I mixed the panko and the cornmeal/flour mixture together... I poured some of the flour mixture out onto the panko and mixed it up before smooshing onto the tomatoes. :)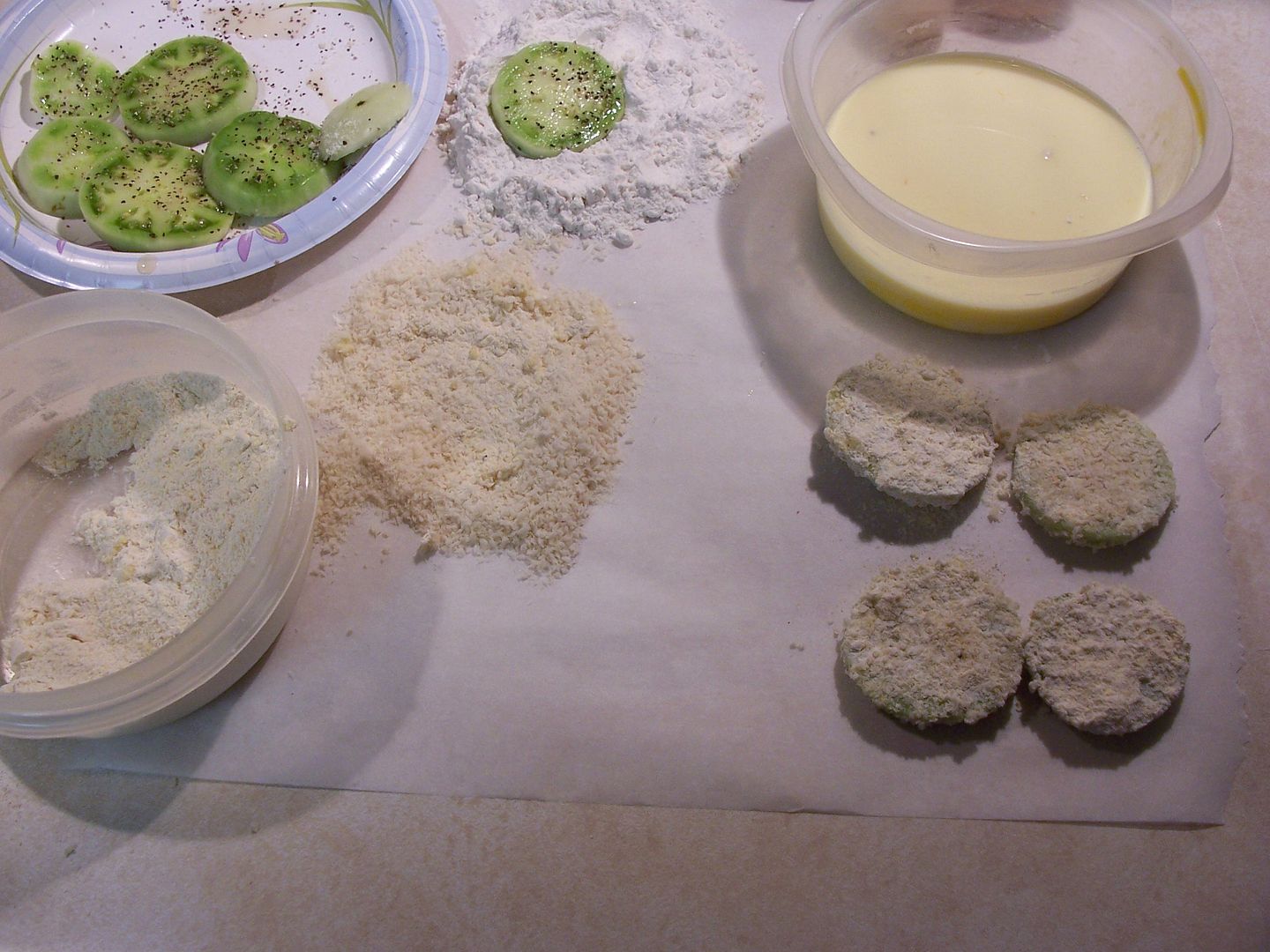 Then fried in bacon drippings.. or oil until nice and crispy and brown.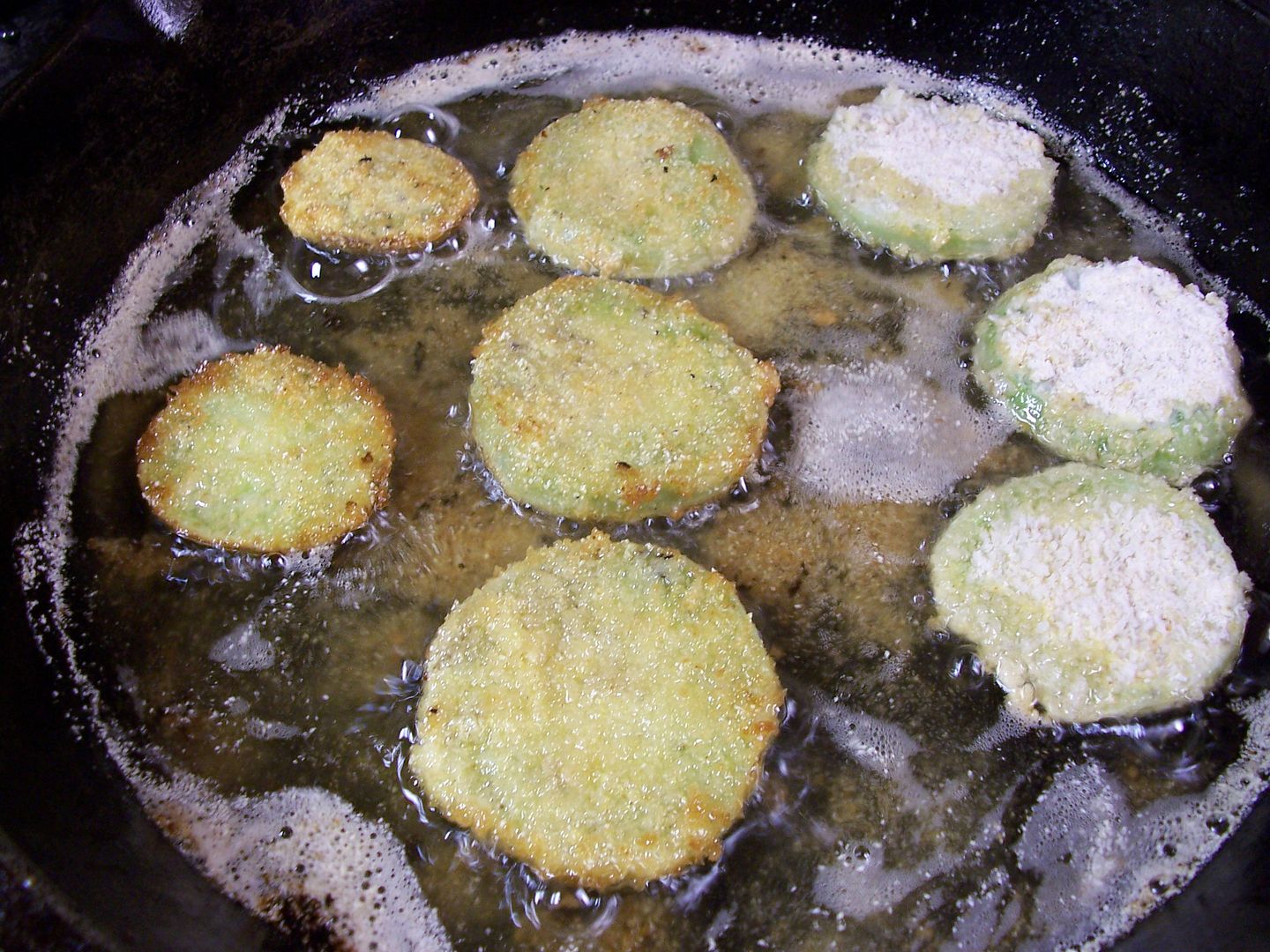 season again with salt if needed..




served with my smoked jalapeno cornbread stuffed chops and garden goodies.




Not sure if it's legal to have two kinds of tomatoes on one plate but I didn't mind at all at the time. :)
the
Jalapeno Stuffed Pork Chops