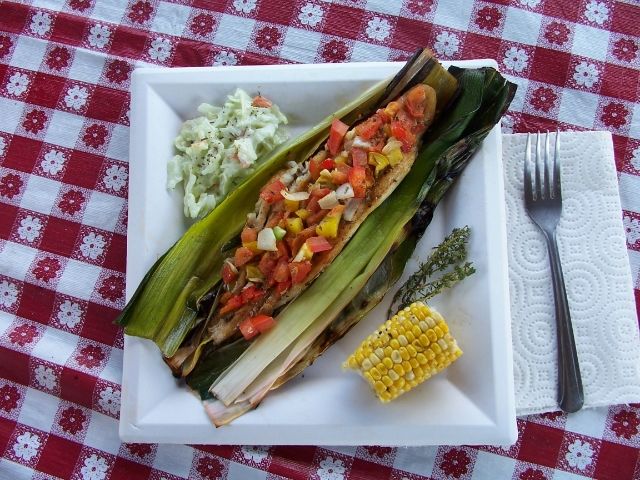 A few weeks ago while camping at the lake, I caught several catfish and decided to try something different with them instead of frying. (I love fried catfish). I had my Char-Broil Grill 2 Go with me so it seemed like a good time to try it out.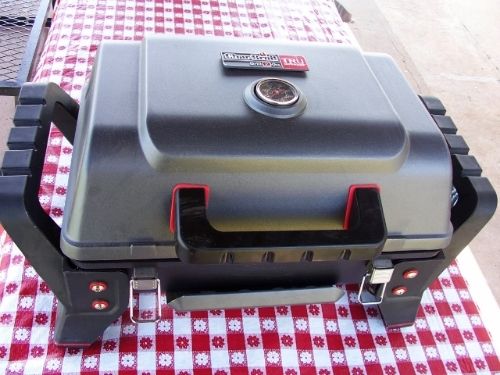 I seasoned and wrapped a couple of fresh caught catfish filets in leek leaves, grilled them on low until the fish was flaky and tender.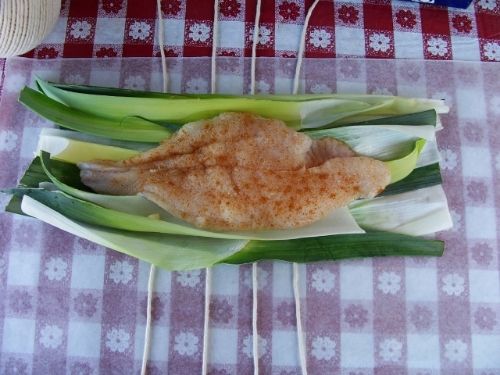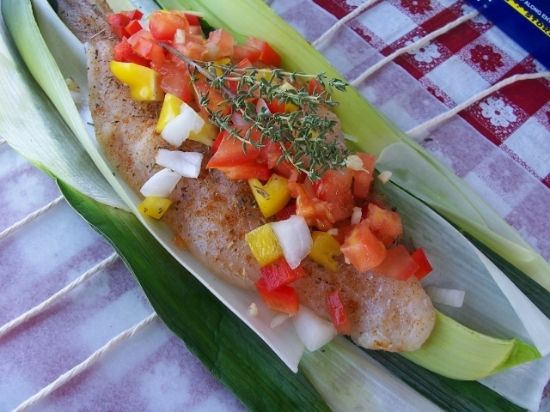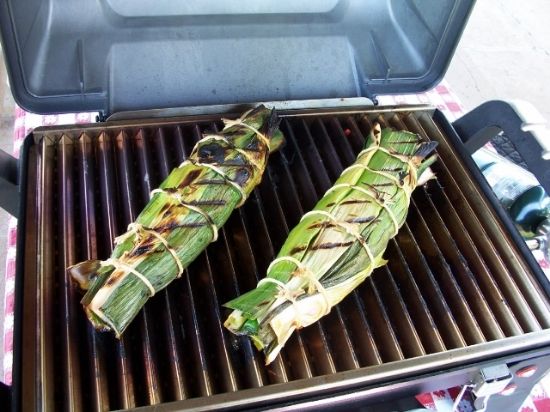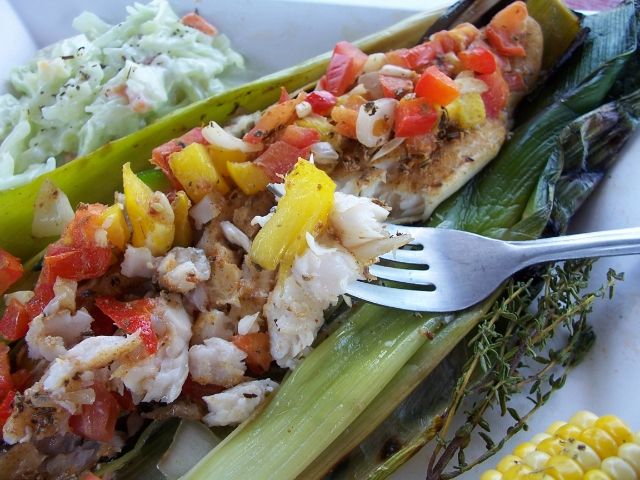 The kind folks at Char-Broil Live have added this recipe to the list of my cooks on their site. If you get the time or are interested in trying the fish, the recipe can be found here...
Char-Broil Post
I enjoyed the fish, it turned out really well. Now I want to try cooking fish in leek leaves using different seasonings and herbs. Cod is one of my favorites, maybe I'll do some experimenting with a nice cod filet next. Then Salmon... or tuna... hmmm, there are so many options. :)
Thanks for looking! :)