This was an earlier cook... but not in 2005. lol I was trying out a new camera and didn't set the date.
Smoked crab is one of my favorites and so easy to do! The only crab legs available to me are frozen.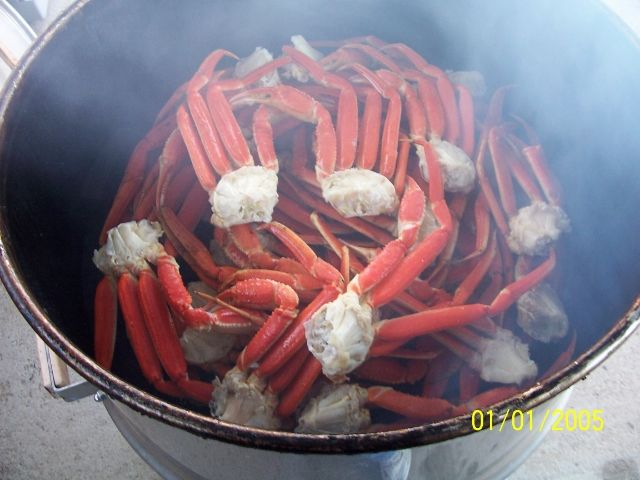 I thaw them out, then place them into the drum at 275F to 290F. Then just rotate them every once in awhile so everyone catches some smoke. They will dry out if left in the cooker too long so I remove them as soon as they are heated through.
They take about 30 minutes.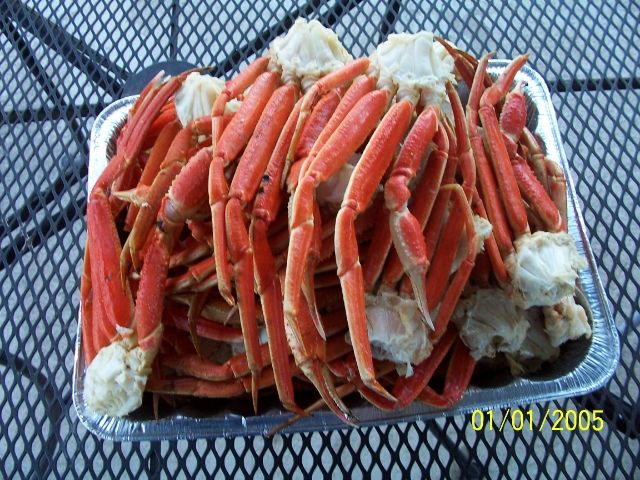 They are SO tasty with garlic butter.....and the light smoke gives them another level of goodness.
There were steaks involved in this cook but I didn't get any pics. I was in charge of the legs. :)