Chickenfried pork chops, fried potatoes, skillet gravy and eggs.... with a touch of campfire smoke, it's one of my favorites. :)
I start the wood burning on the tractor rim first, brine the pork chops in salt water until the fire is ready (about 45 minutes to an hour).
seasoned the brined chops with pepper, dipped in an egg/milk bath and dredged in flour.
Started a skillet of fried potatoes and onions.... then started chickenfrying the chops...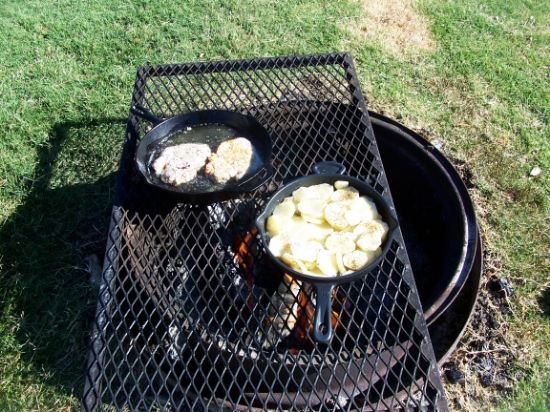 It was a beautiful morning... :)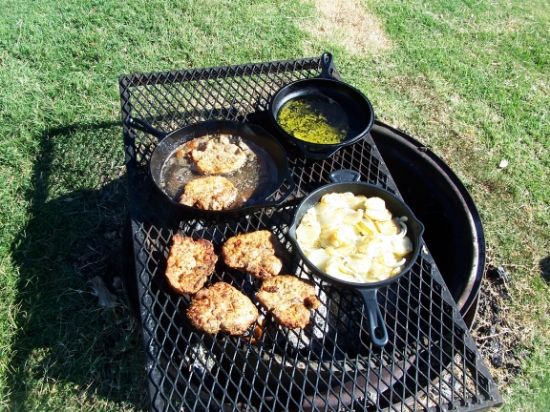 As the chops brown I set them on the low heat side of the fire to keep warm.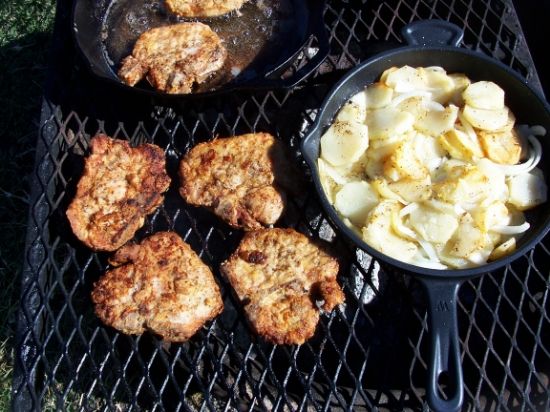 The chickenfried chops stay crisp and catch a bit of smoke while hanging out.
When the last of the chops are fried I make skillet gravy with the drippings...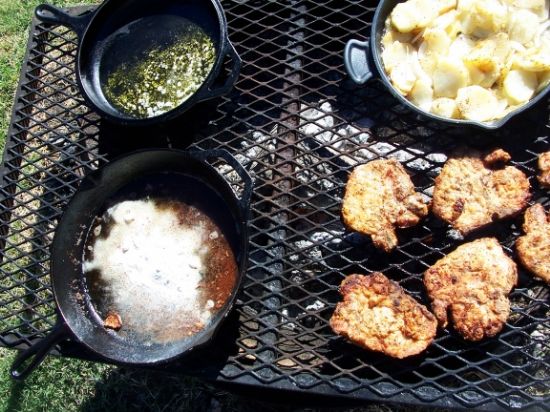 I add flour, milk and seasonings... then simmer until thick and bubbly..
lastly I fry some eggs in a bit of melted butter....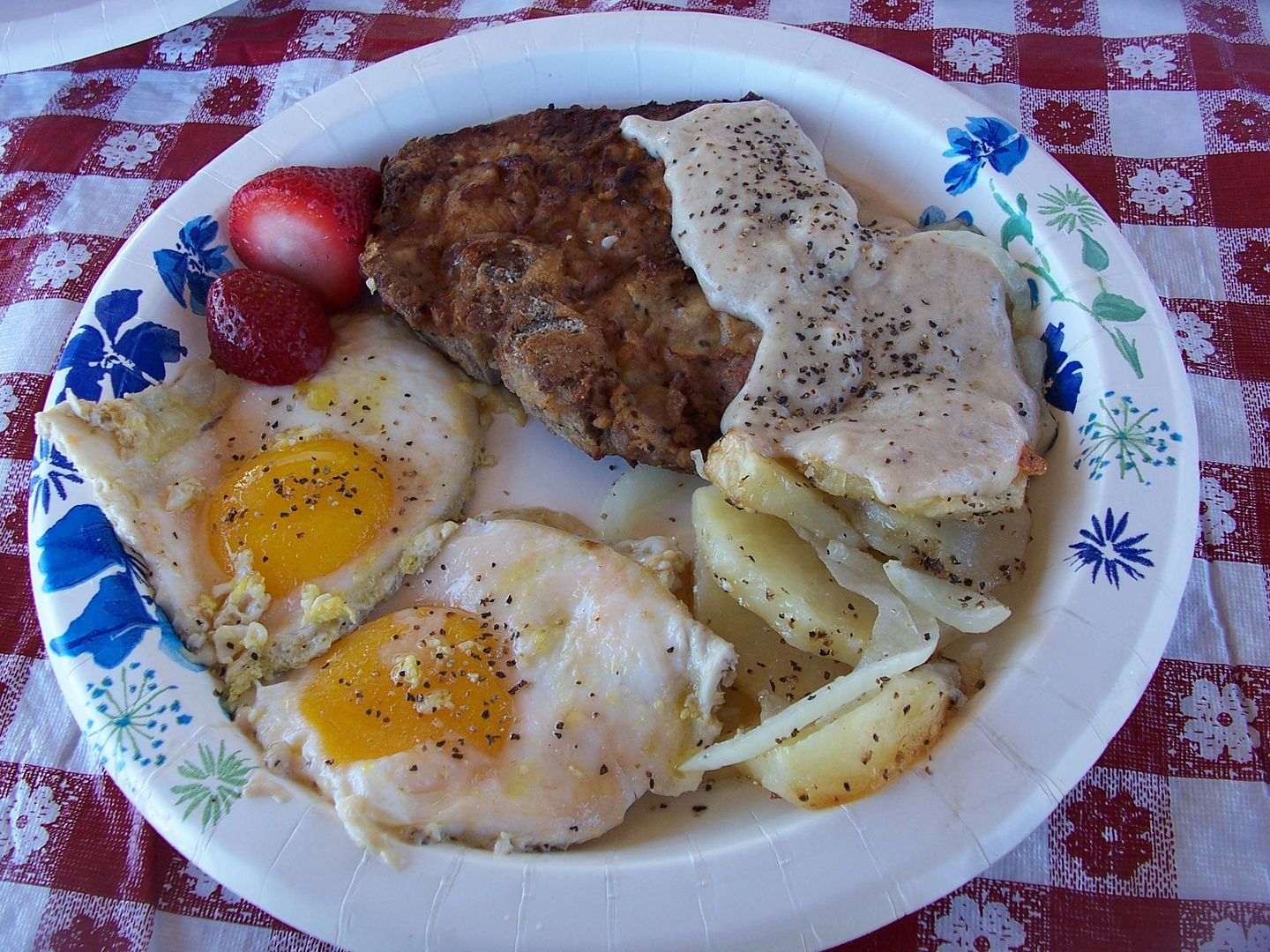 This is one of those "stick to your ribs" breakfasts that will last all day. :)
I need to start cooking my breakfasts outside at home. They seem to taste so much better when cooked over a fire. Maybe it's just the fresh air and quiet.....and the pretty lake. :)