I'm not exacty back to cooking and I'm behind on posting some things I cooked not long ago. Maybe with this down time I can catch up.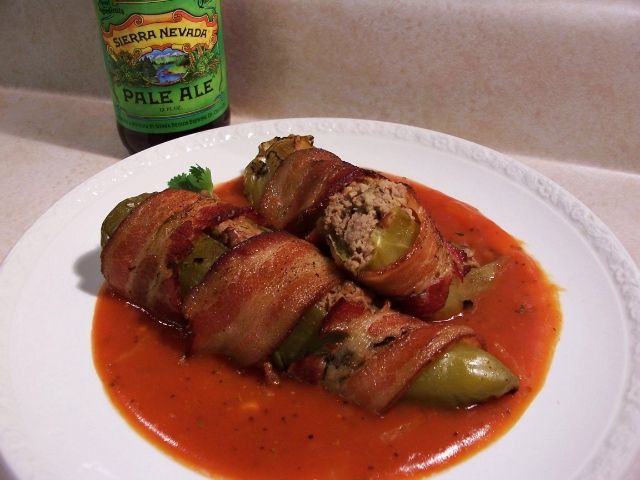 I know I make these a lot but I like em. :) You can stuff them with leftover pulled pork or chicken too....just what ever you have on hand.
Blistered, steamed, peeled and seeded the anaheims...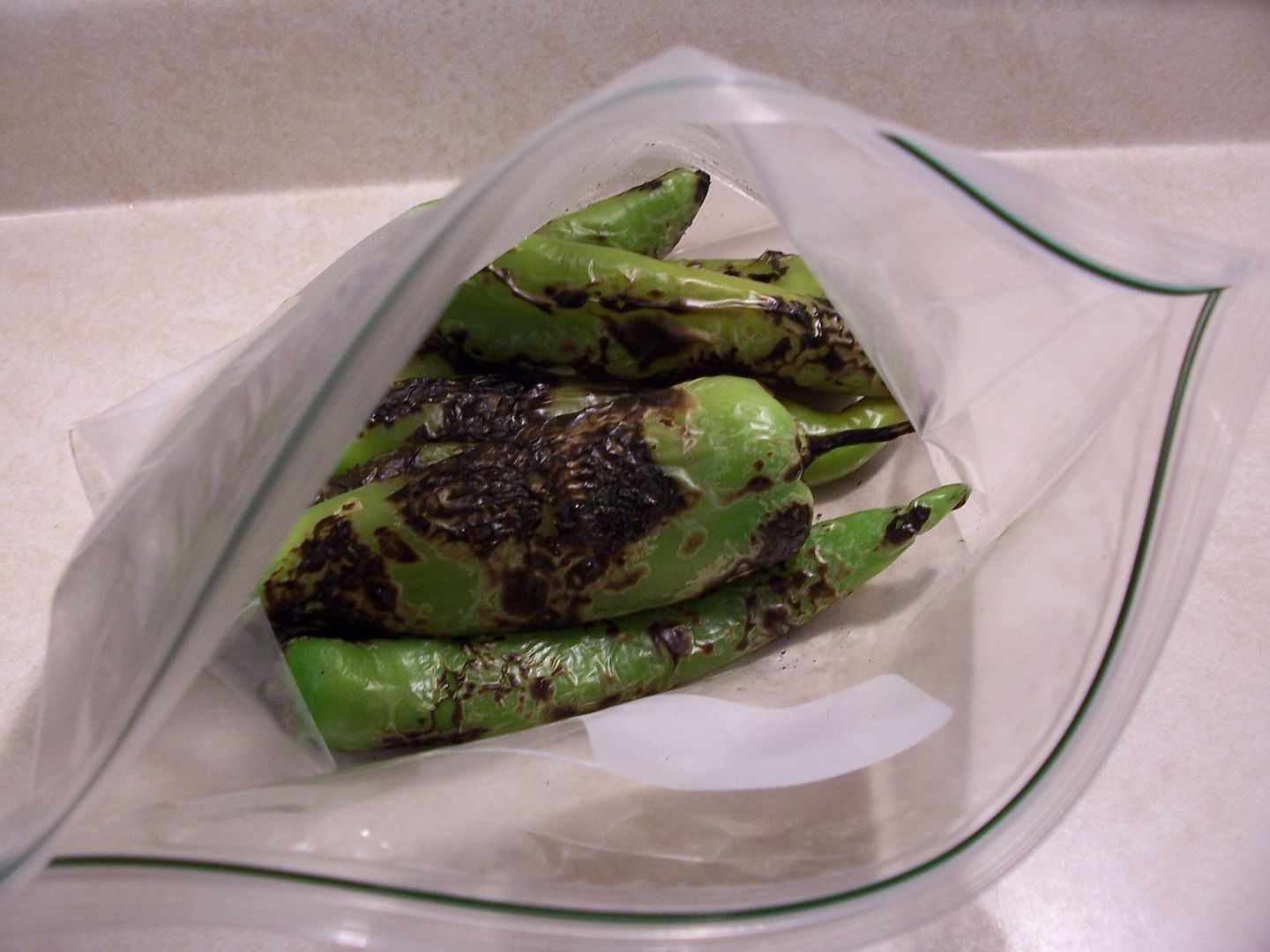 Stuffed with pulled beef and asadero cheese...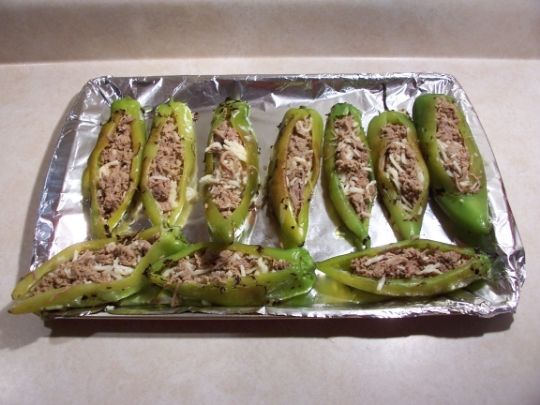 wrapped in bacon and sprinkled with Big Poppa Smokers Happy Endings... (love the stuff)
into the BPS drum at 325F...
I smoke them until heated through and the bacon looks crisp...
Served with a spicy sauce of tomato sauce, minced onion, garlic, oregano, salt, pepper, cayenne and chicken stock...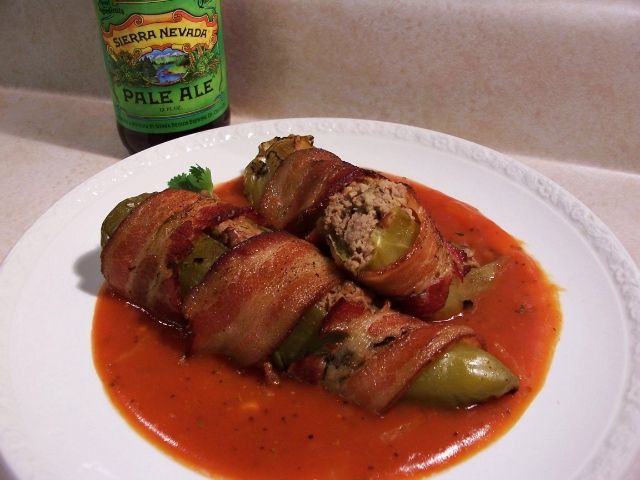 These were mighty tasty! The peppers were a bit hotter than usual (I didn't notice until I ate one for breakfast the next morning lol)
Will make em again for sure. :)