Never did get close enough to read the ear tag on this bull ...... but he stayed in the pasture with the girls, didn't hop the fence to see my neighbor's red heads ..... and he pretty much behaved himself while here.
Can't ask for more than that. :)
Rounding him up was easy enough....he'll come runnin' for a sack of cattle cake.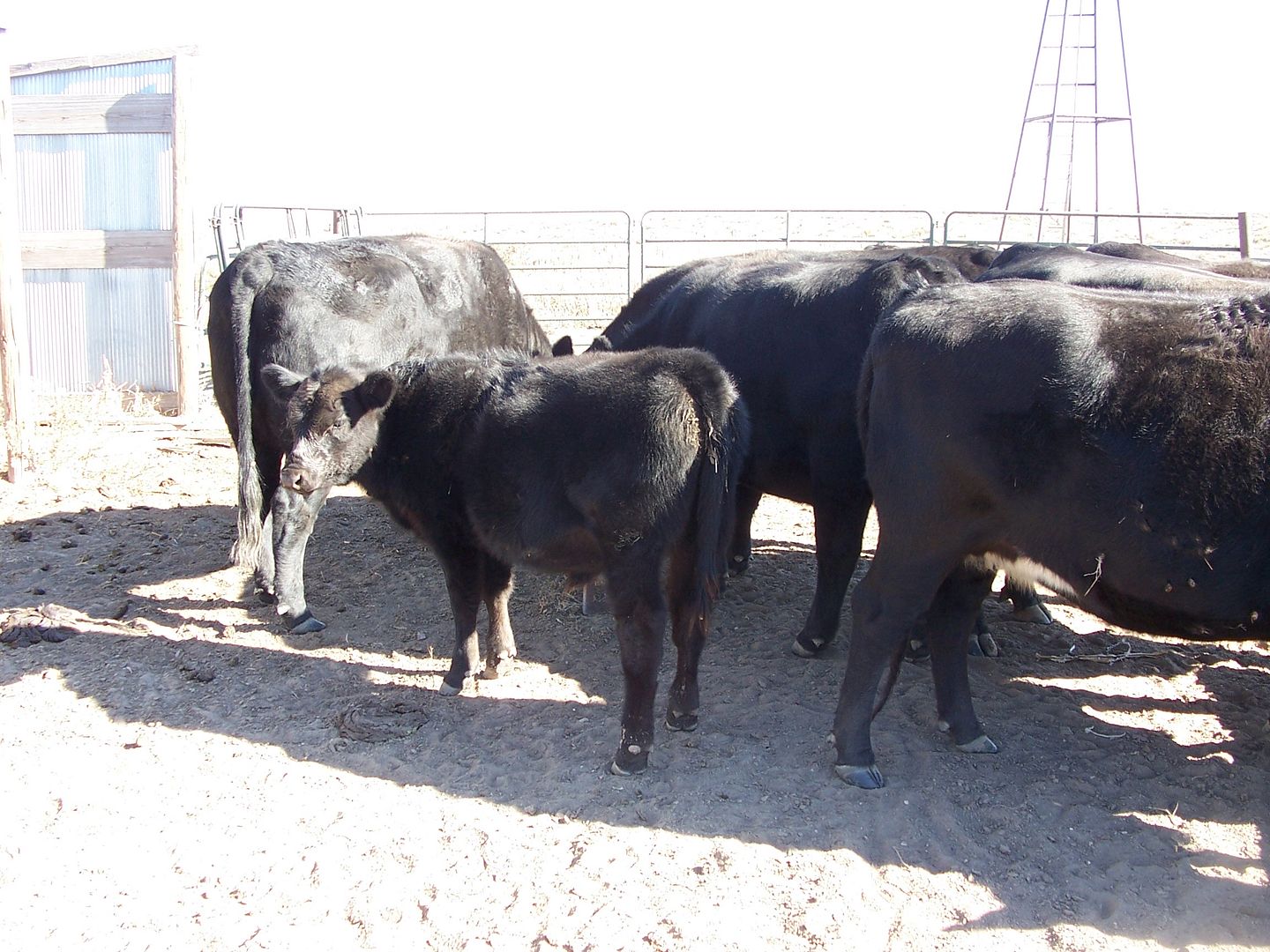 The girls are healthy and happy....and putting on their winter coats.
The horses get a treat and some "sweet" talk while waiting on the bull to settle down.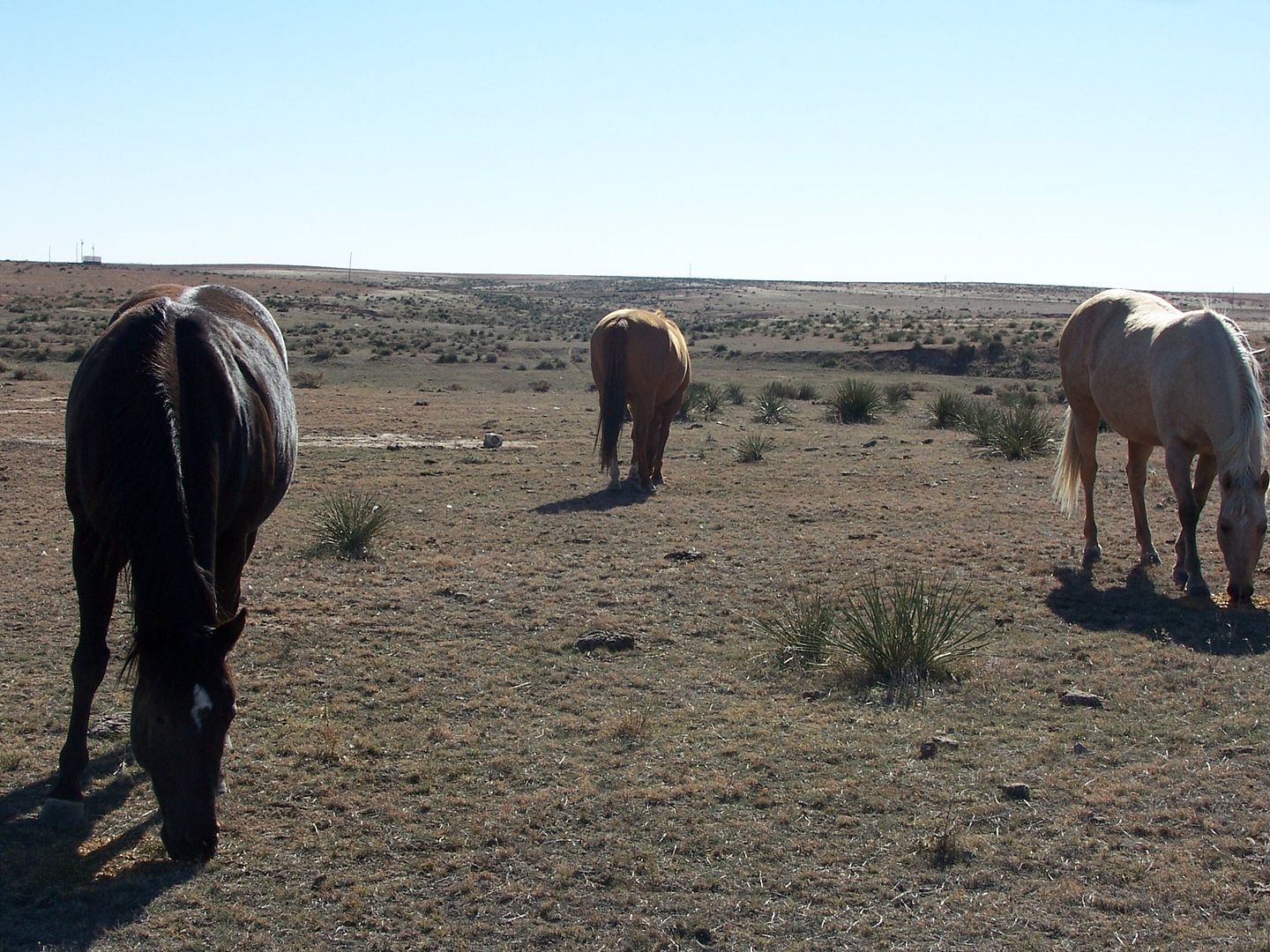 Going into winter with dry, brown pastures... the drought is still going strong here.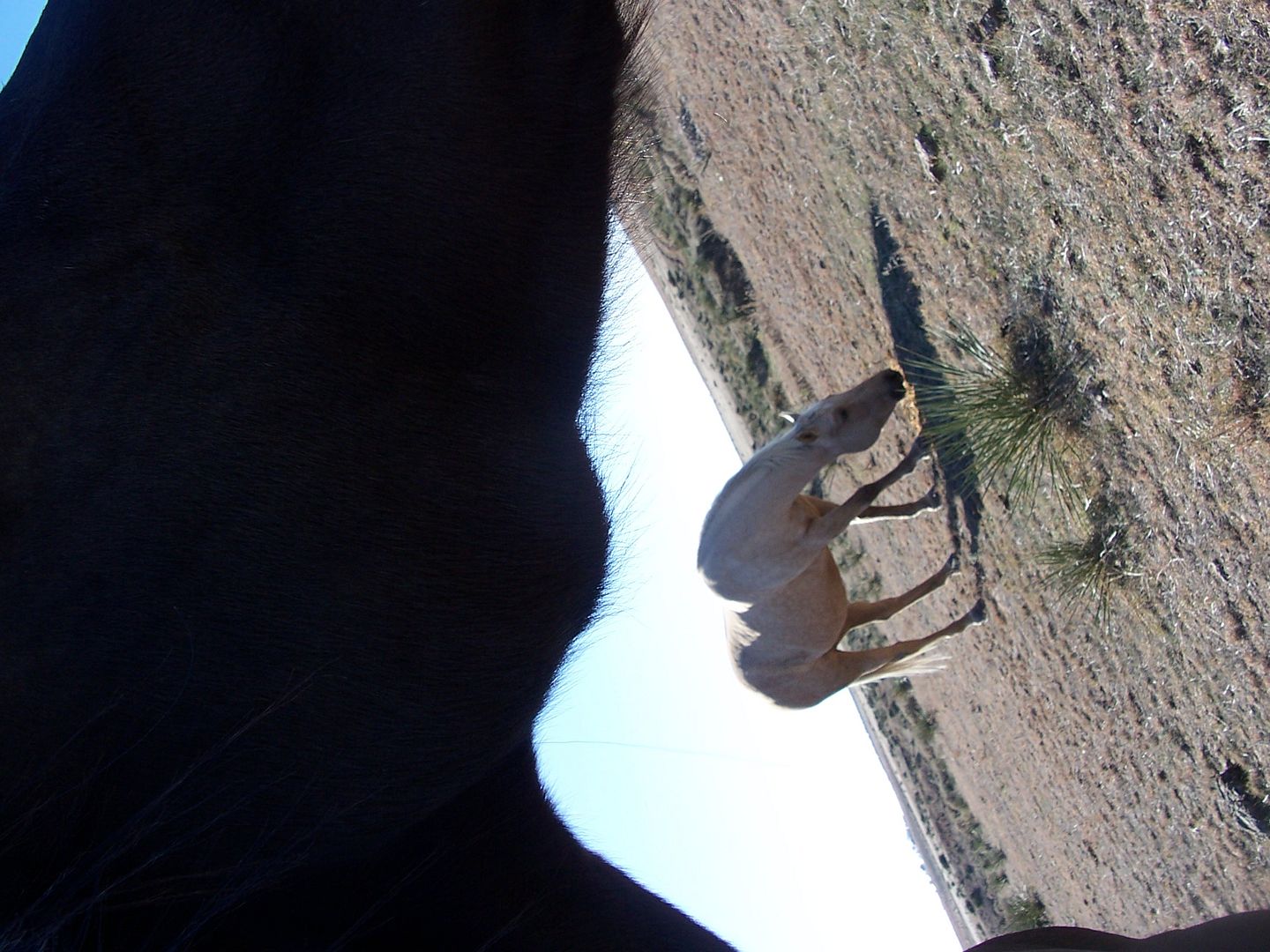 The windmill is pumping away. I remember it broke down this time last year, hope it lasts through deer season at least. :)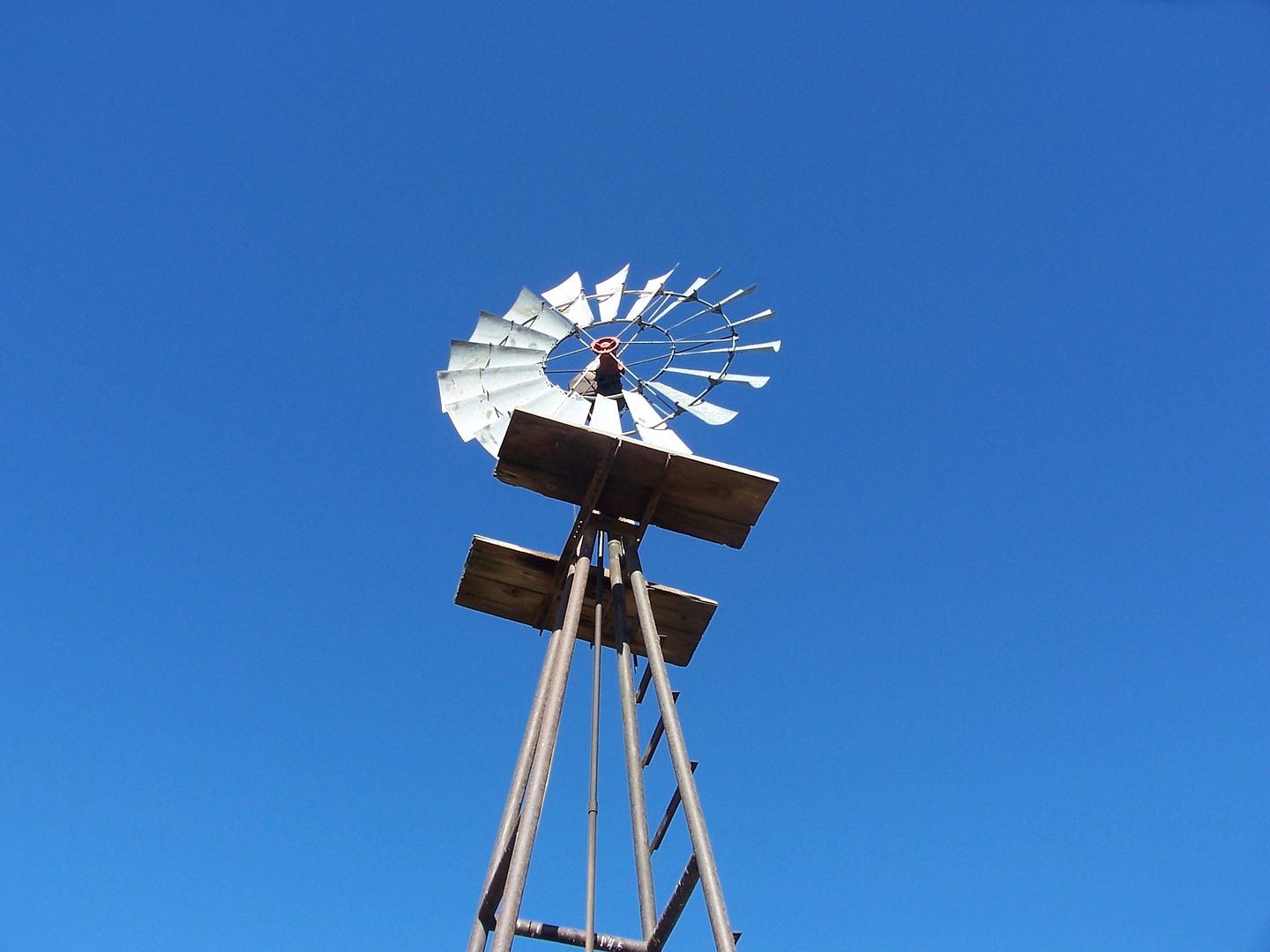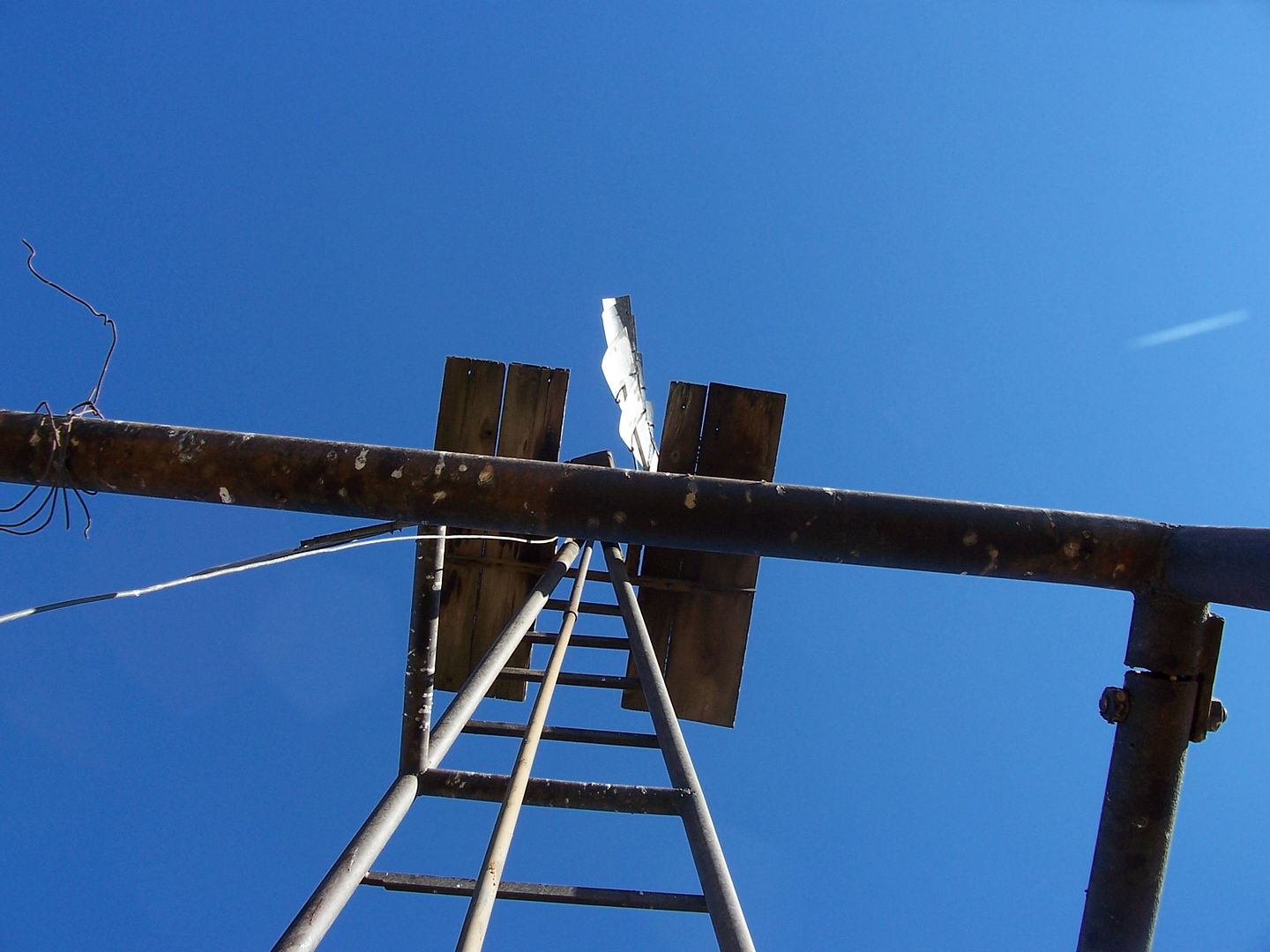 Not possible to take pics of loading the bull, but he followed a trail of cattle cake into the stock trailer with not much trouble. I was able to get the door closed just in time, knowing there would be no second chance.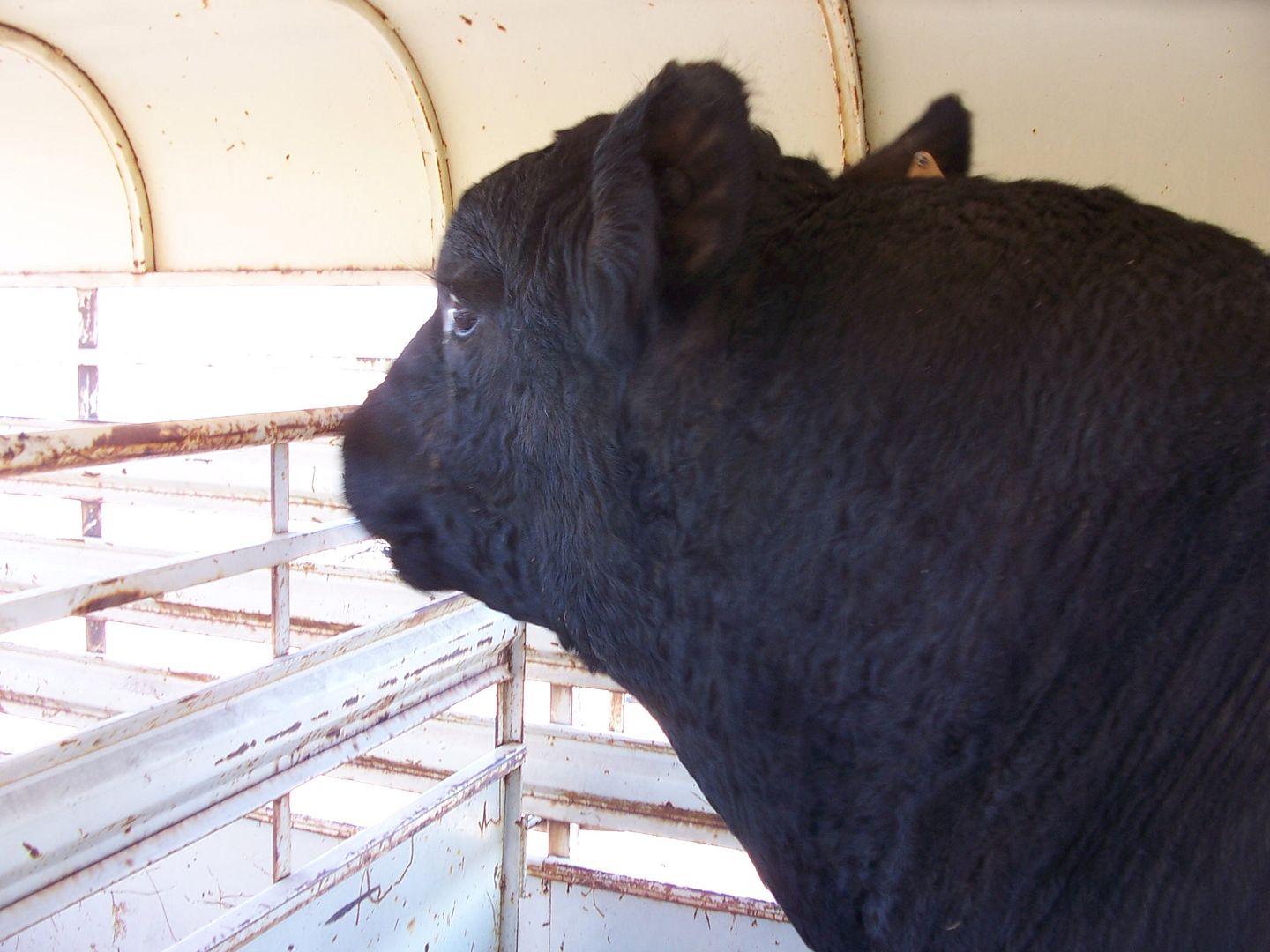 off to the sale...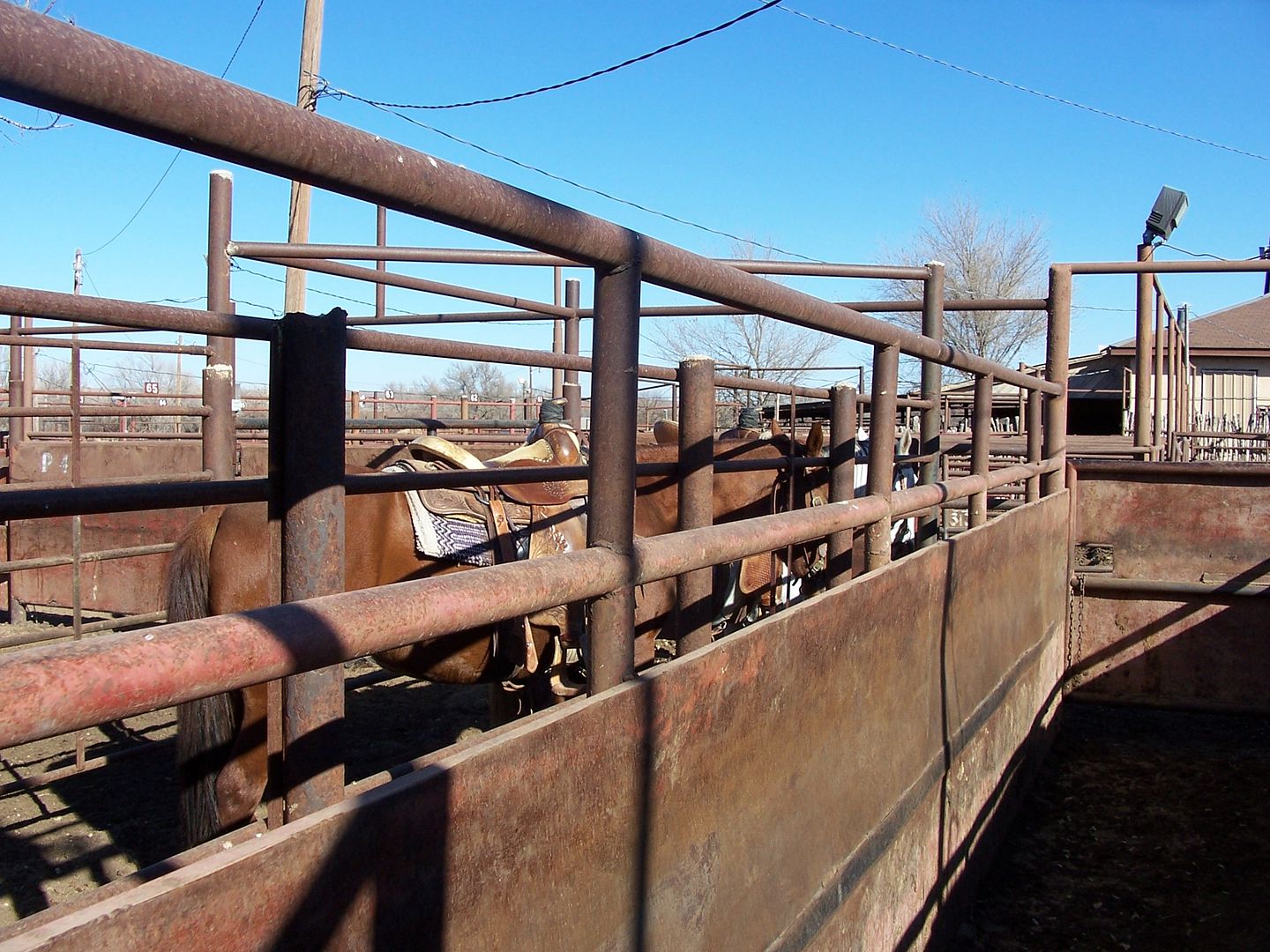 He was a bit irritated by the time we got there but at least we made it safe and sound.
He turned out to be a fairly "easy keeper". I will miss him.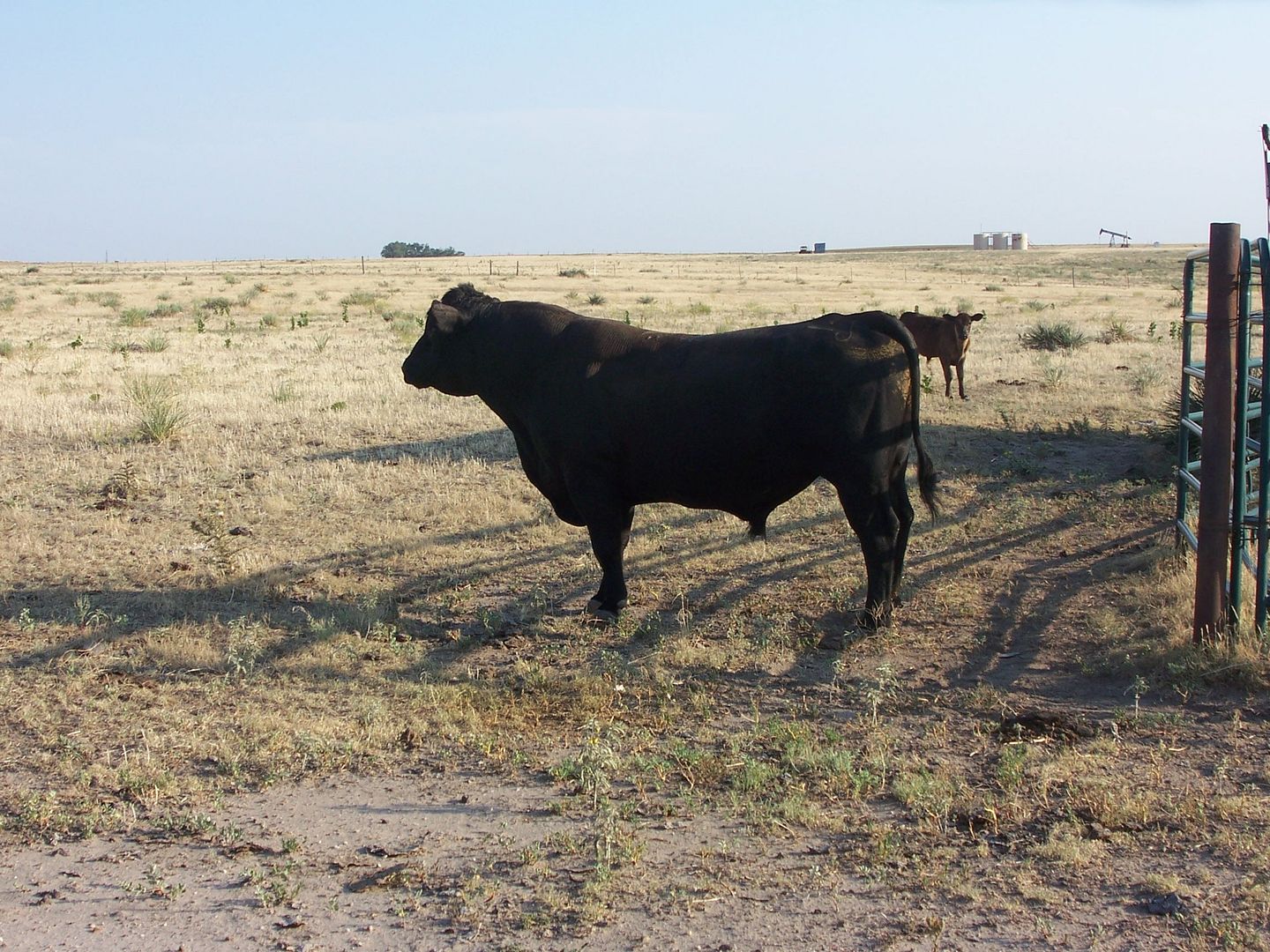 Hope to find another nice tempered bull next spring. :)