I love deep fried pickles and usually just use sliced or hamburger sliced dill pickles for a quick snack.
Someone had mentioned wrapping pickles in bacon and smoking.... it sounded interesting...but I went with the deep fried route. I like em crisp. :)
I made my beer batter...
1 cup flour
1 tsp salt
1 tsp baking powder
enough beer to make pancake like batter (about 3/4 of a 12 oz bottle)
or more if you like a light batter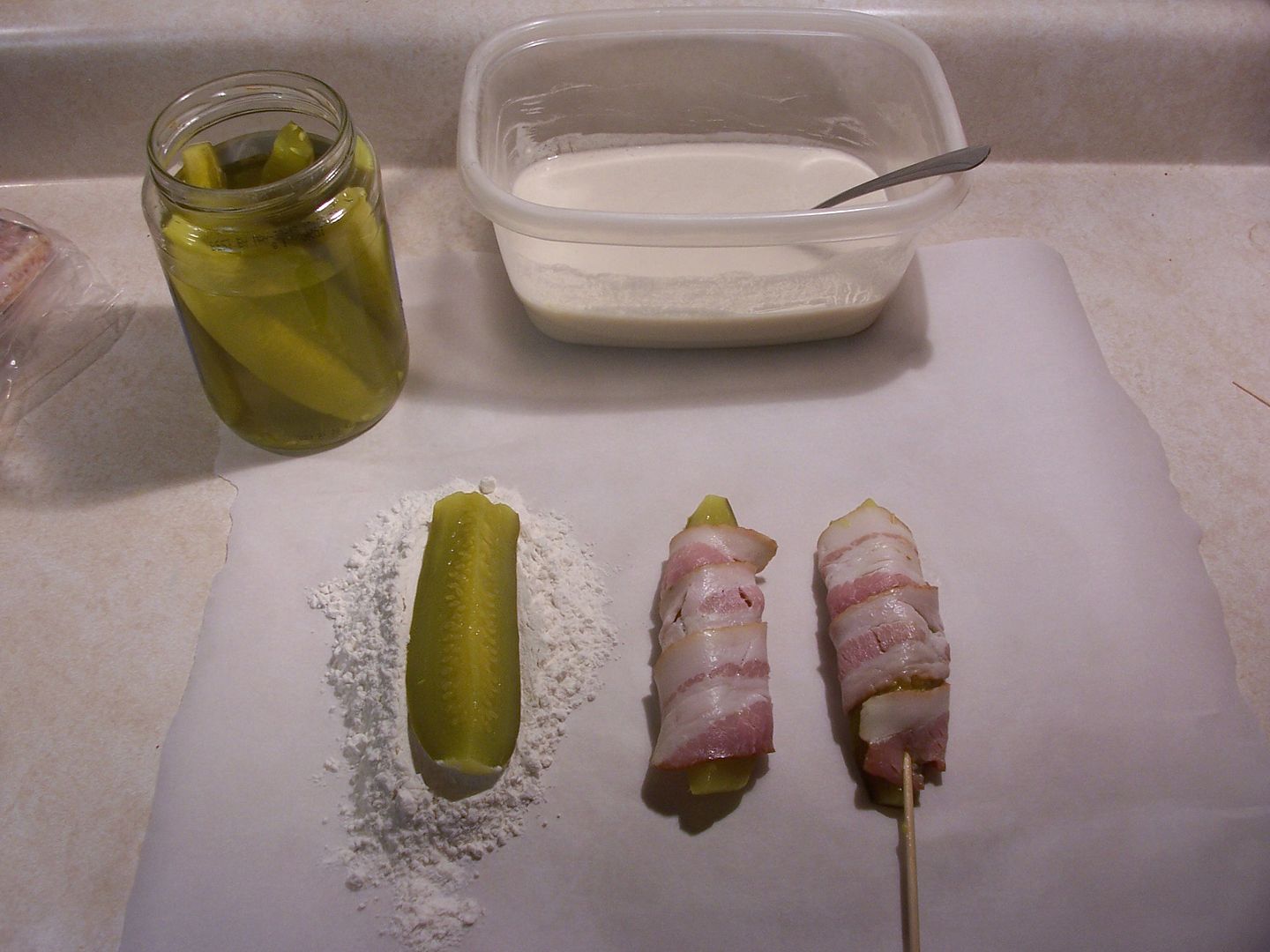 I wrapped the dill pickle spears in bacon, secured with a skewer, rolled in flour then in the batter.
Fried til golden...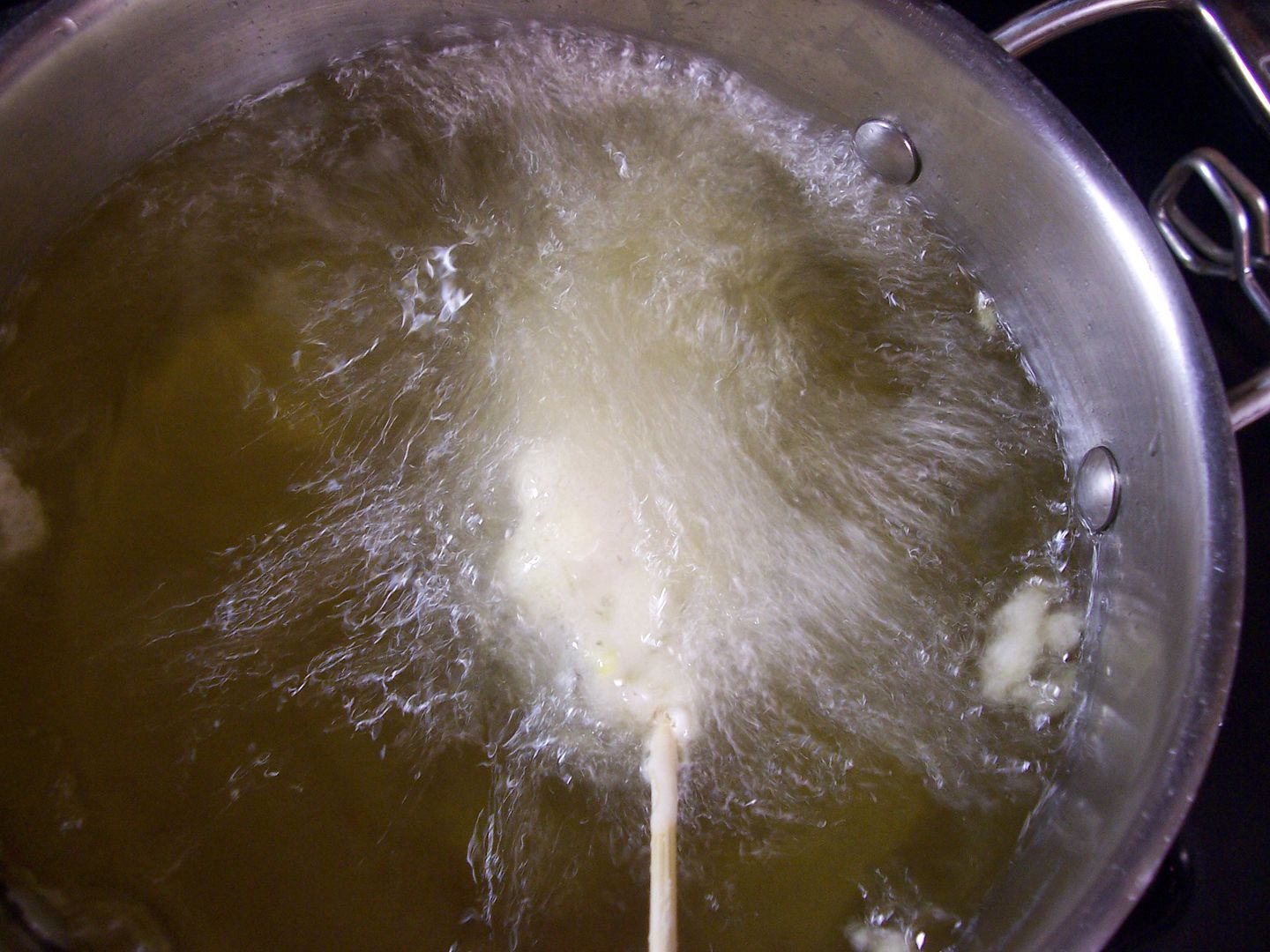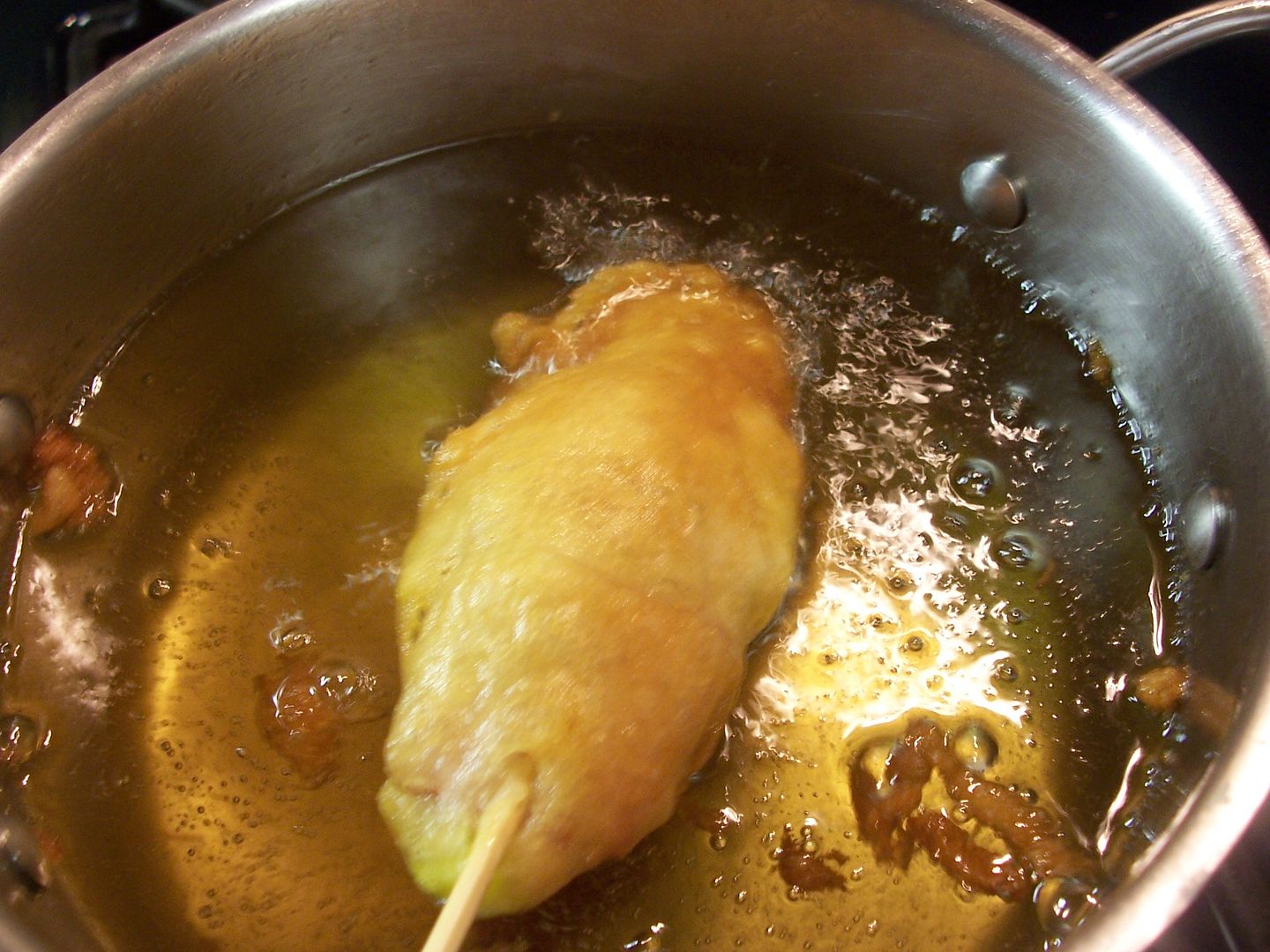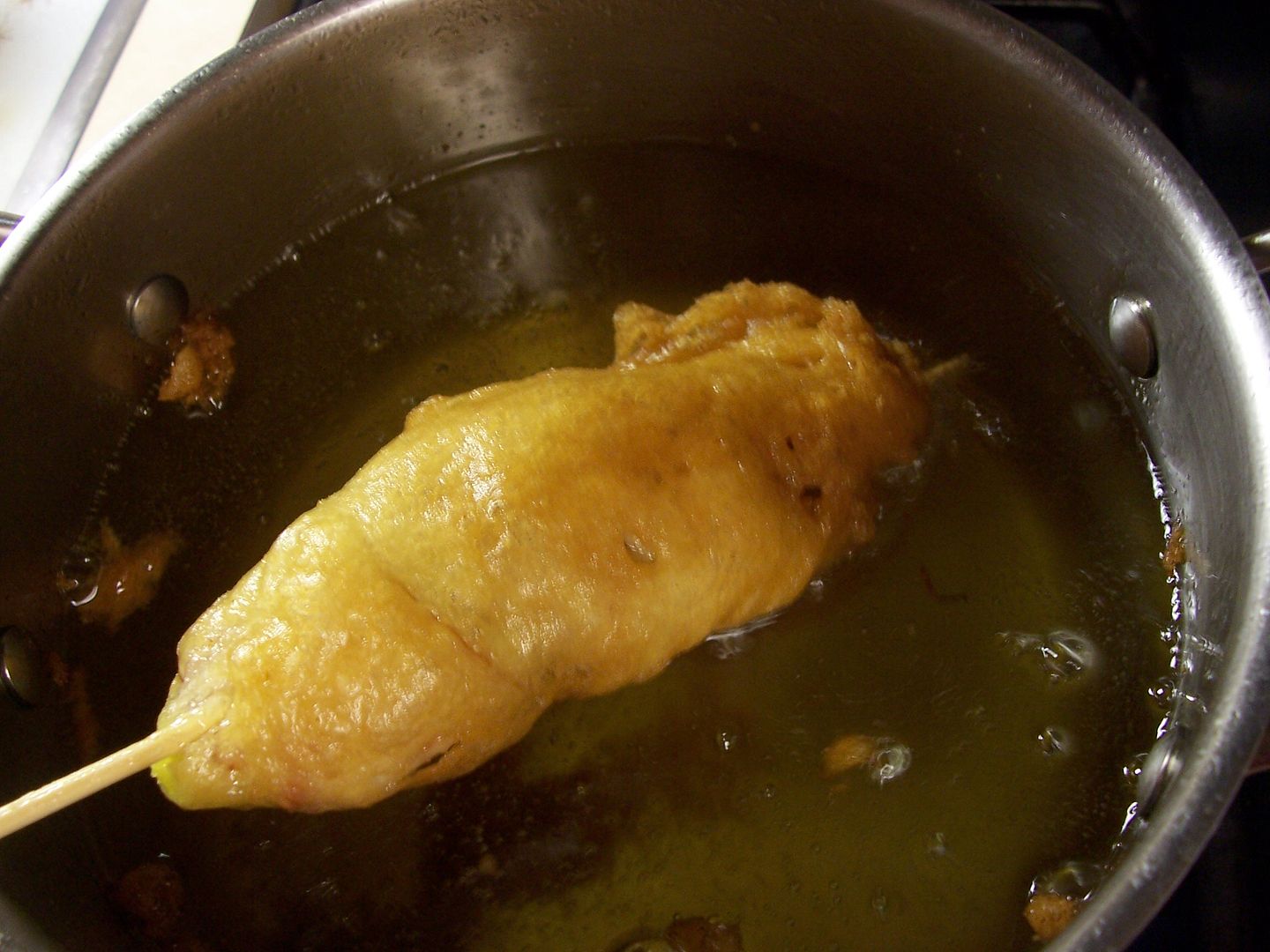 drained on paper towels...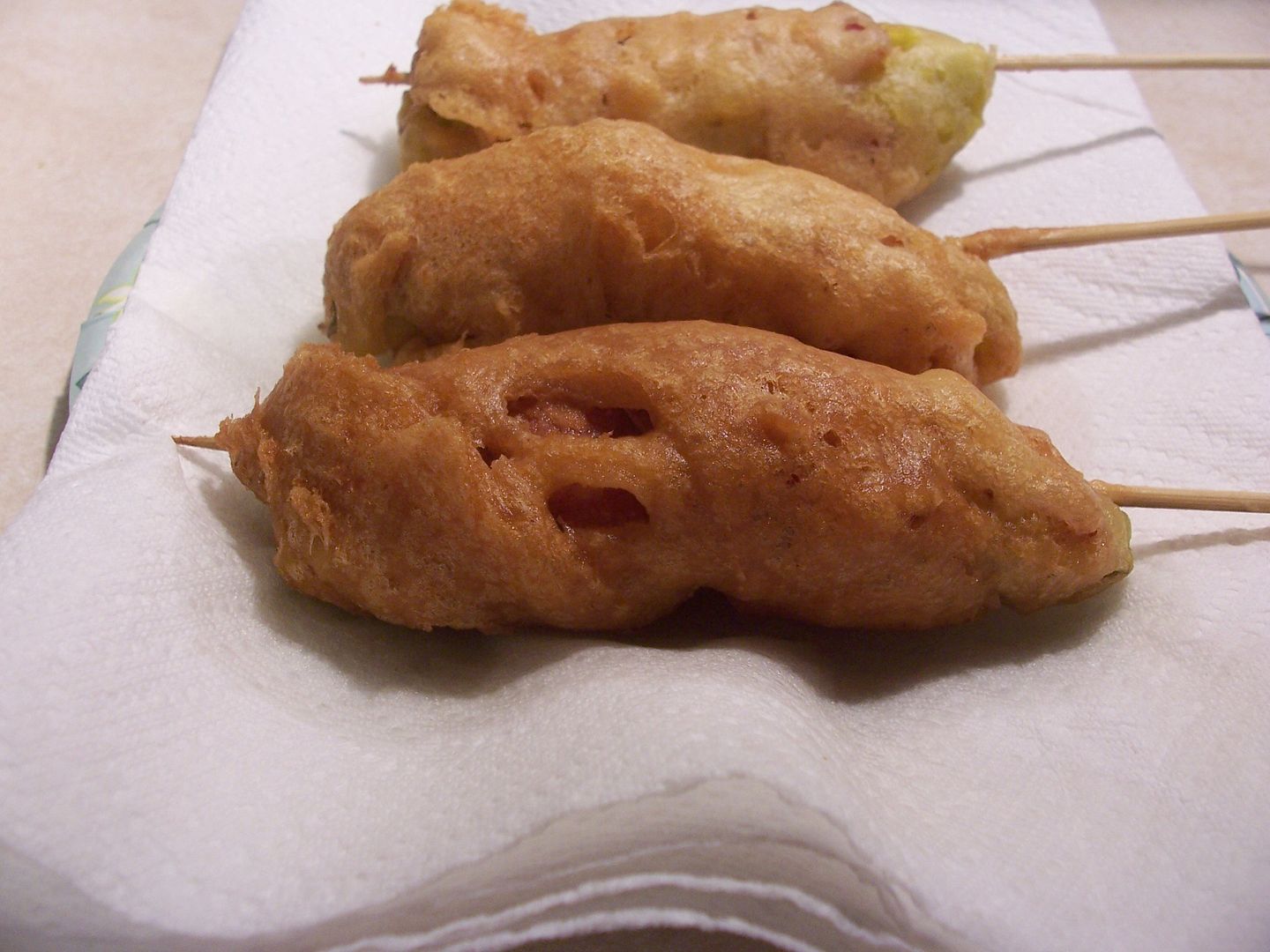 I really liked these. :) They were nice and crisp. The bacon flavor did not come out as strong as I thought it might because the dill pickles are so powerful... but they were mighty tasty. :)
The only thing I will do different next time is secure the bacon with toothpicks instead of the skewers...then I can lay the pickles in a skillet to fry and not use so much oil! :)