The horses and cows are doing well this winter in spite of the shortage of grass and dry conditions.
The strong winds have been keeping the windmill busy and the little pond full....
Some of the water hits the tank as the wind whips it around....
For some reason I was really hungry that day. I think leaning into the strong wind all afternoon wore me out.
I came home, put a few potatoes on the stove to boil and then chickenfried a piece of round steak. I smooshed the tatoes and made some skillet gravy with the pan drippings...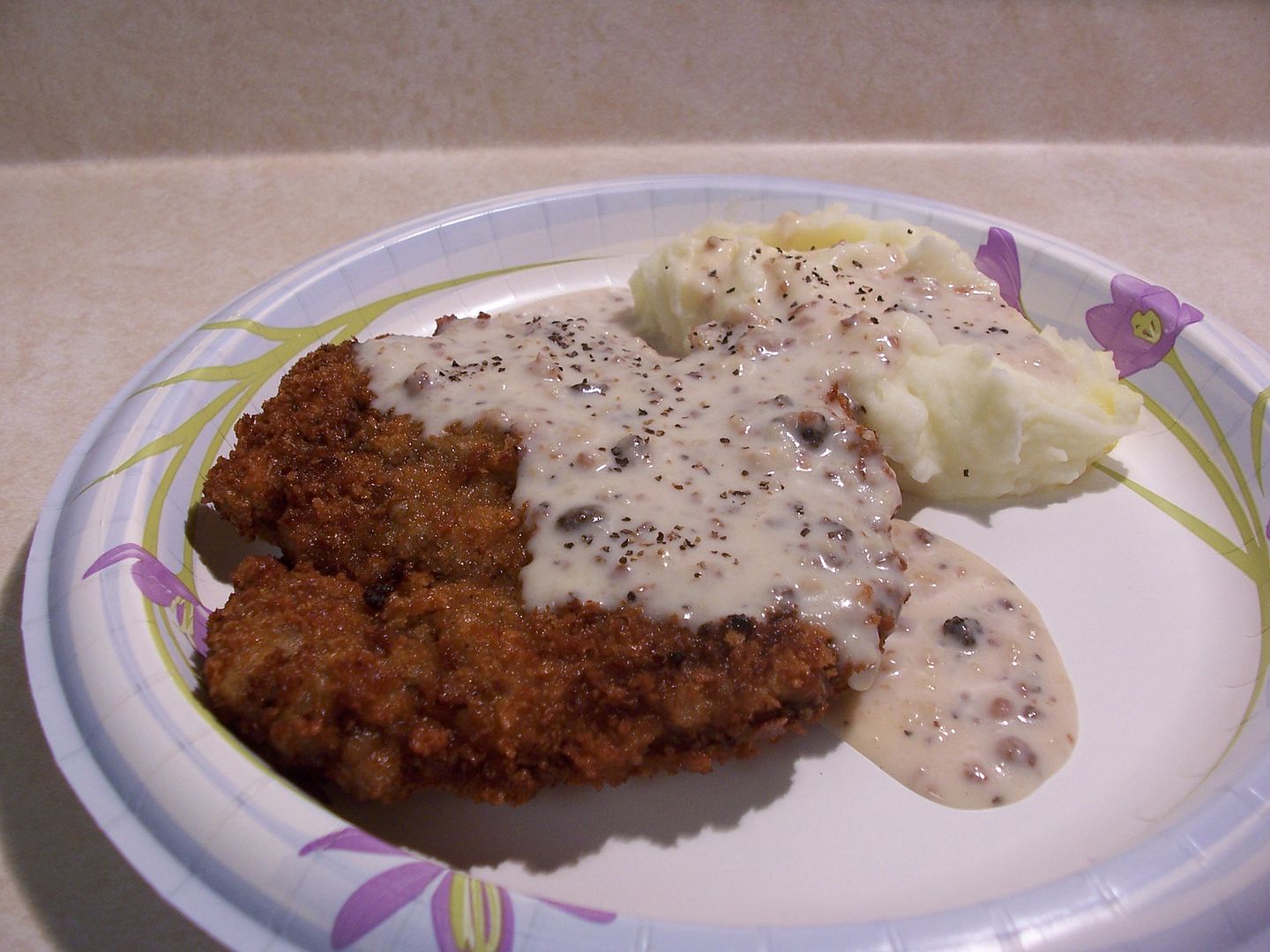 I thought about making a veggie side dish or a salad, but knew I would be too full to eat them.
:)
So I settled for meat-n-tatoes.
It actually tasted pretty good. I need to cook on the stove more often. :)