Posting this a day early while I have the chance.
Every year I pick up a bag of those little candy hearts because I love em. :)
I fill my grandmother's candy bowl and set it on the countertop where I can grab a heart each time I walk by.
They remind me of my childhood. I loved the little sayings.... and had to tell my friends any time a fella gave me a "mushy" one. lol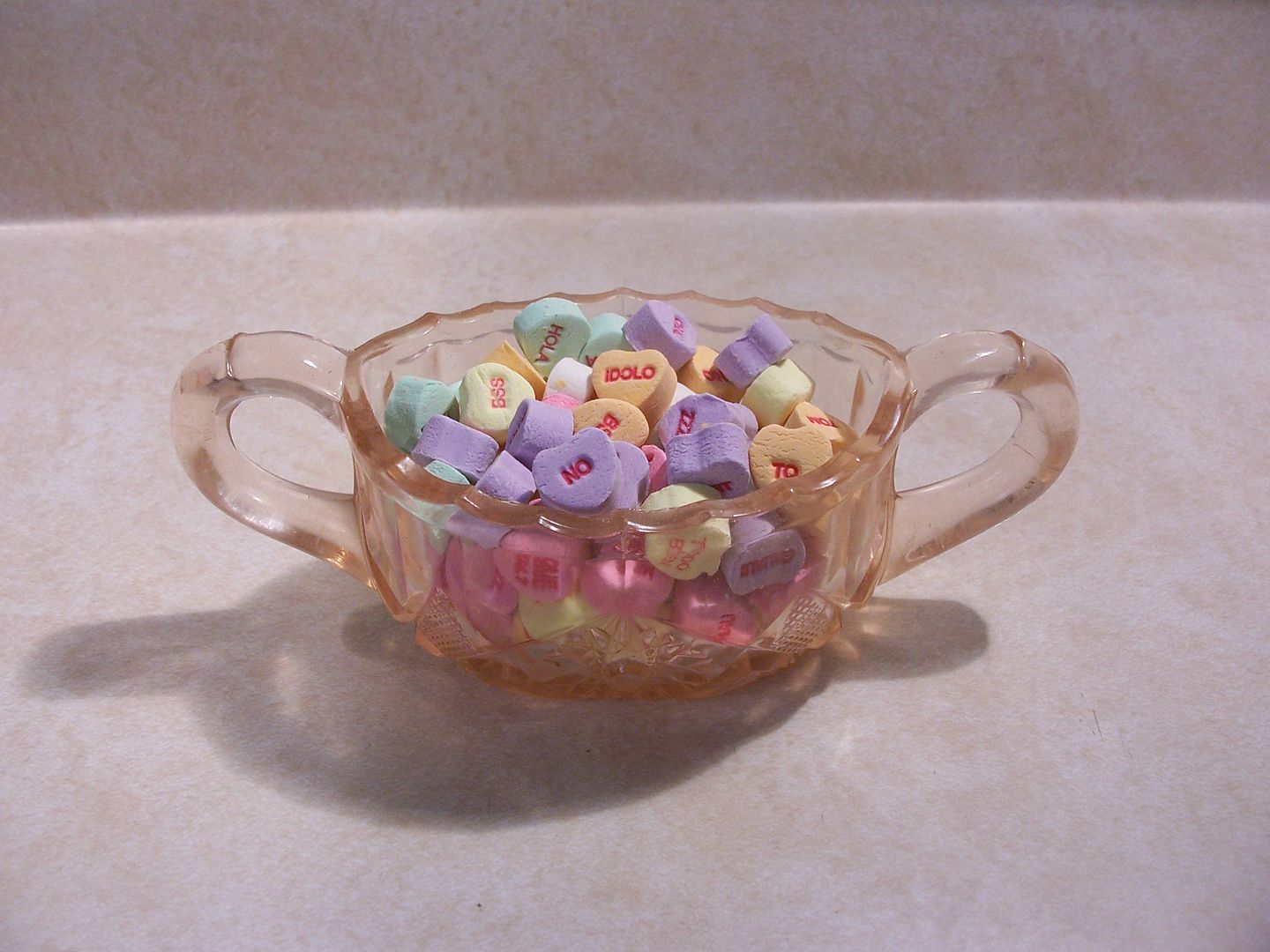 As I grabbed one to pop into my mouth I didn't recognize the word stamped into the heart.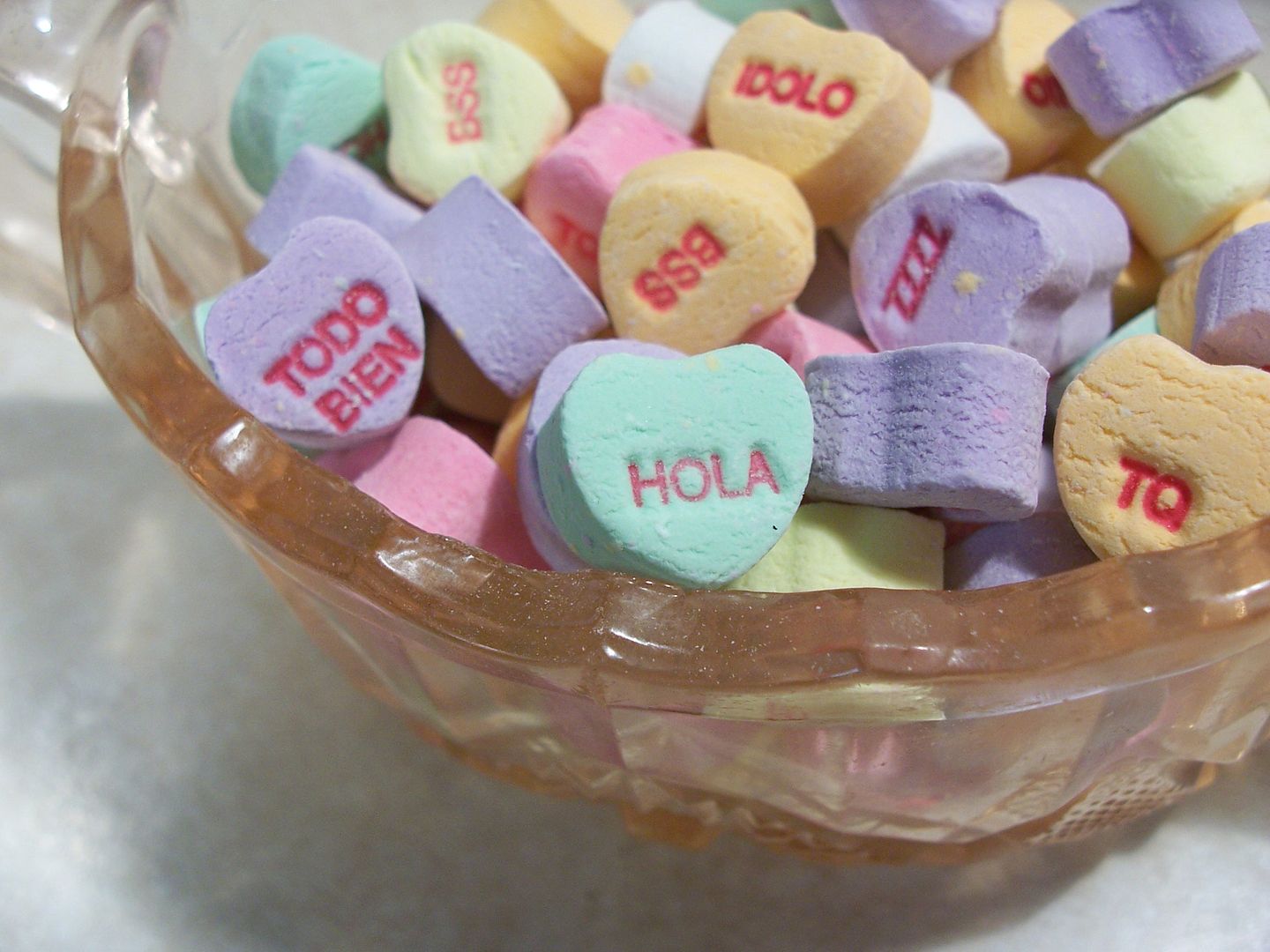 On closer inspection I realized they were not in english...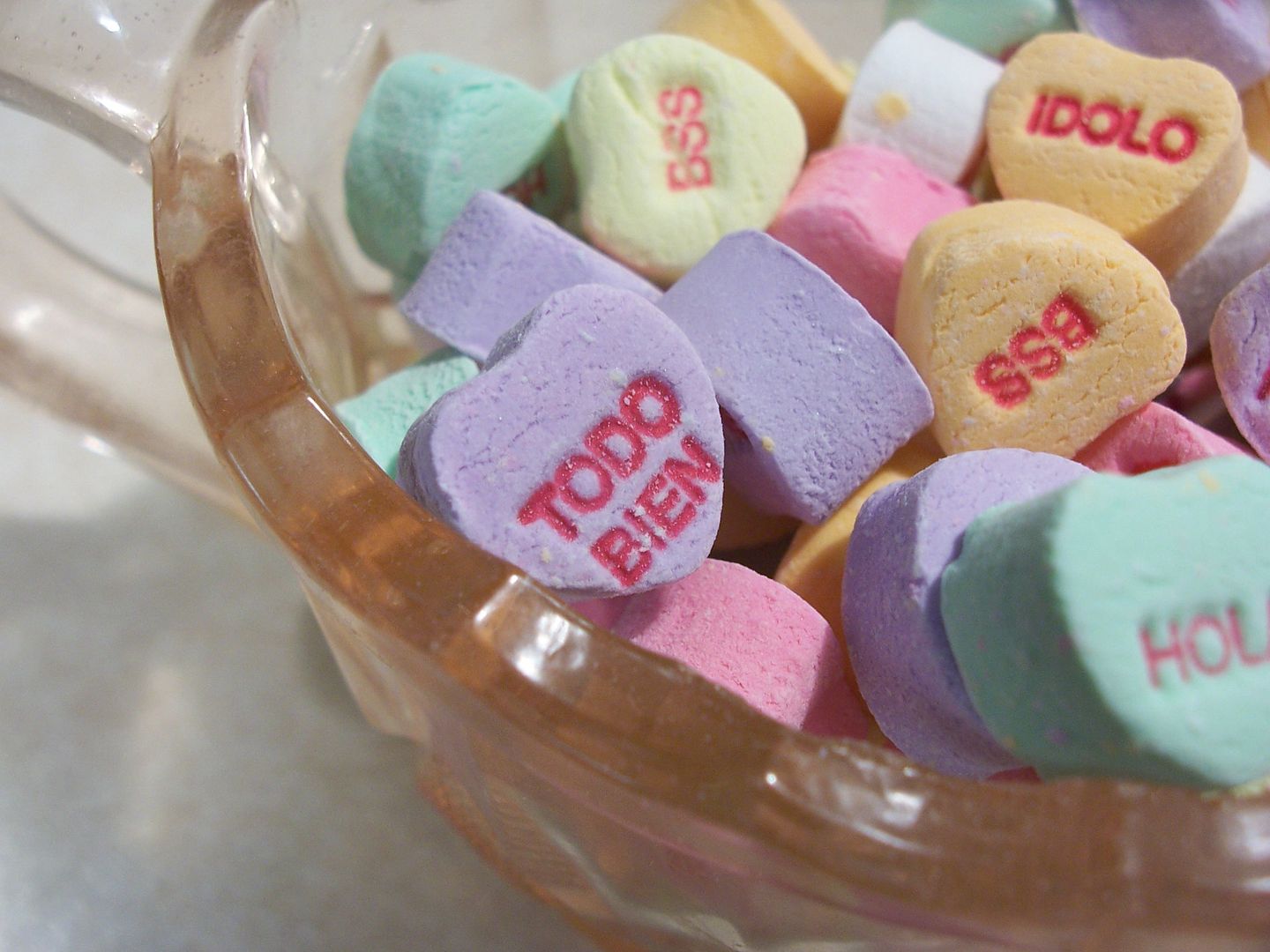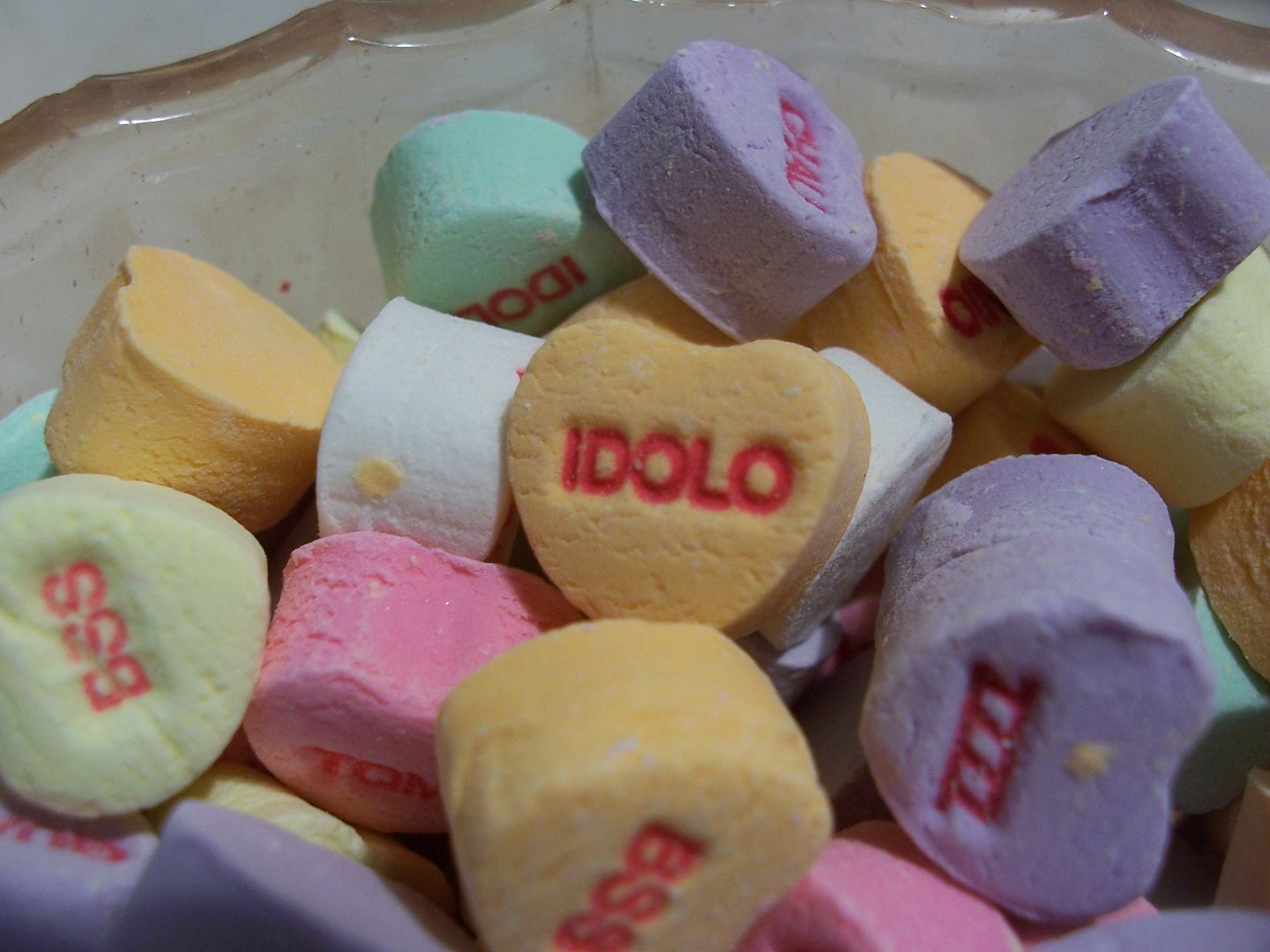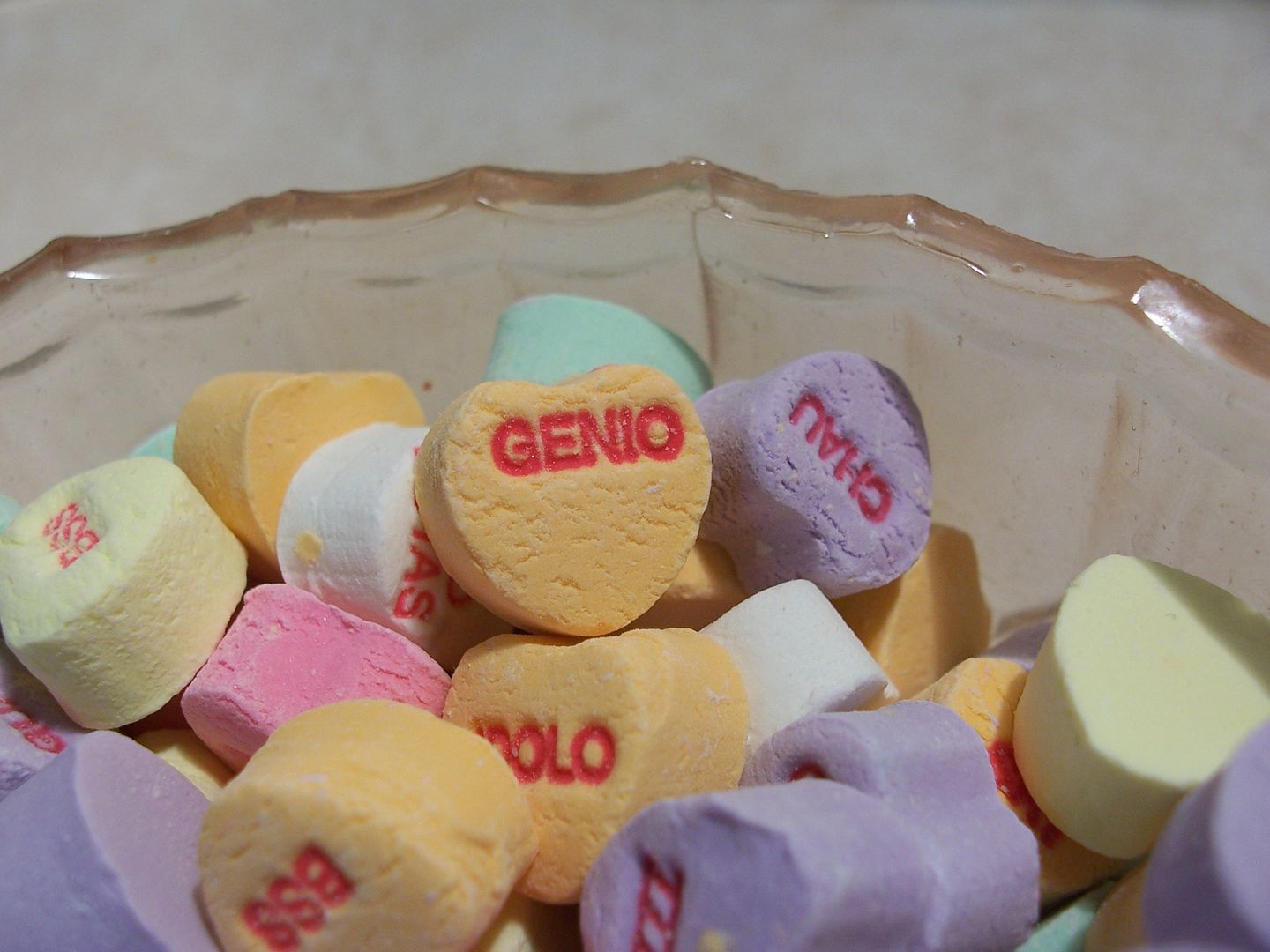 lol, They are spanish sayings...
They still taste the same, I just don't know what they say.
I'll have to be careful who I pass these out to. I don't want to give someone a "mushy" one and not know it! lol
Hope everyone has a Happy Valentine's Day. Give your loved ones hugs and kisses!