Around here they are called Bull fries or Calf fries... depending on the critter. Sometimes they are referred to as "Swingin' Sirloin".
What ever you call, them they are tasty! :)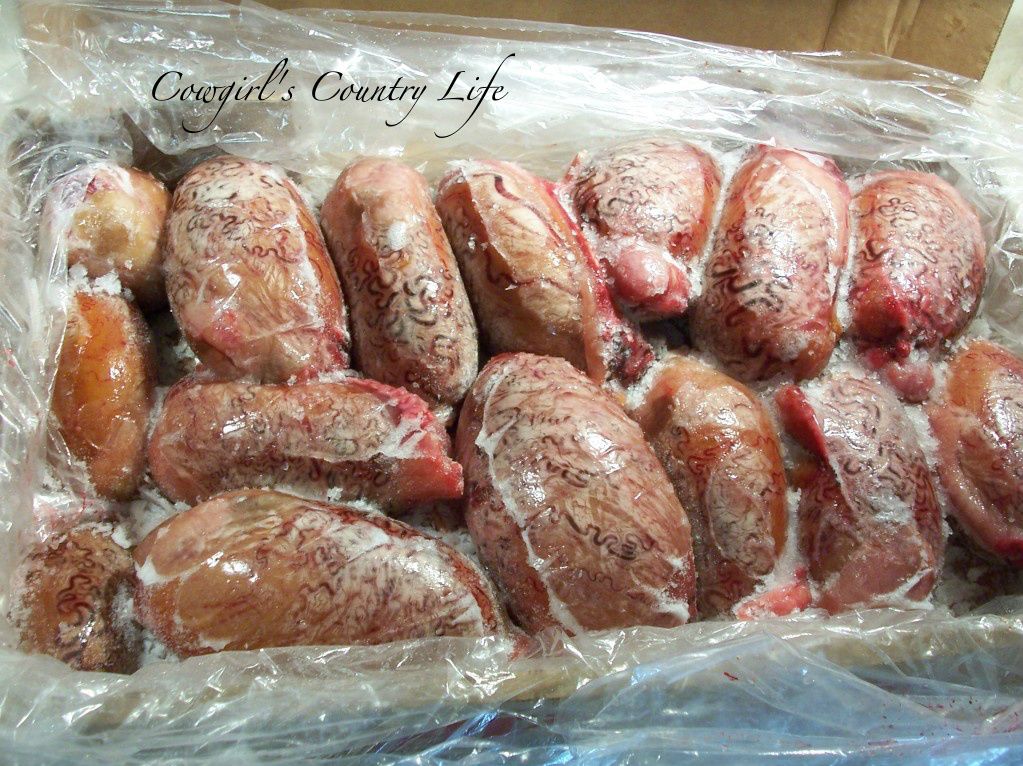 They are easier to work with if frozen or even partially frozen.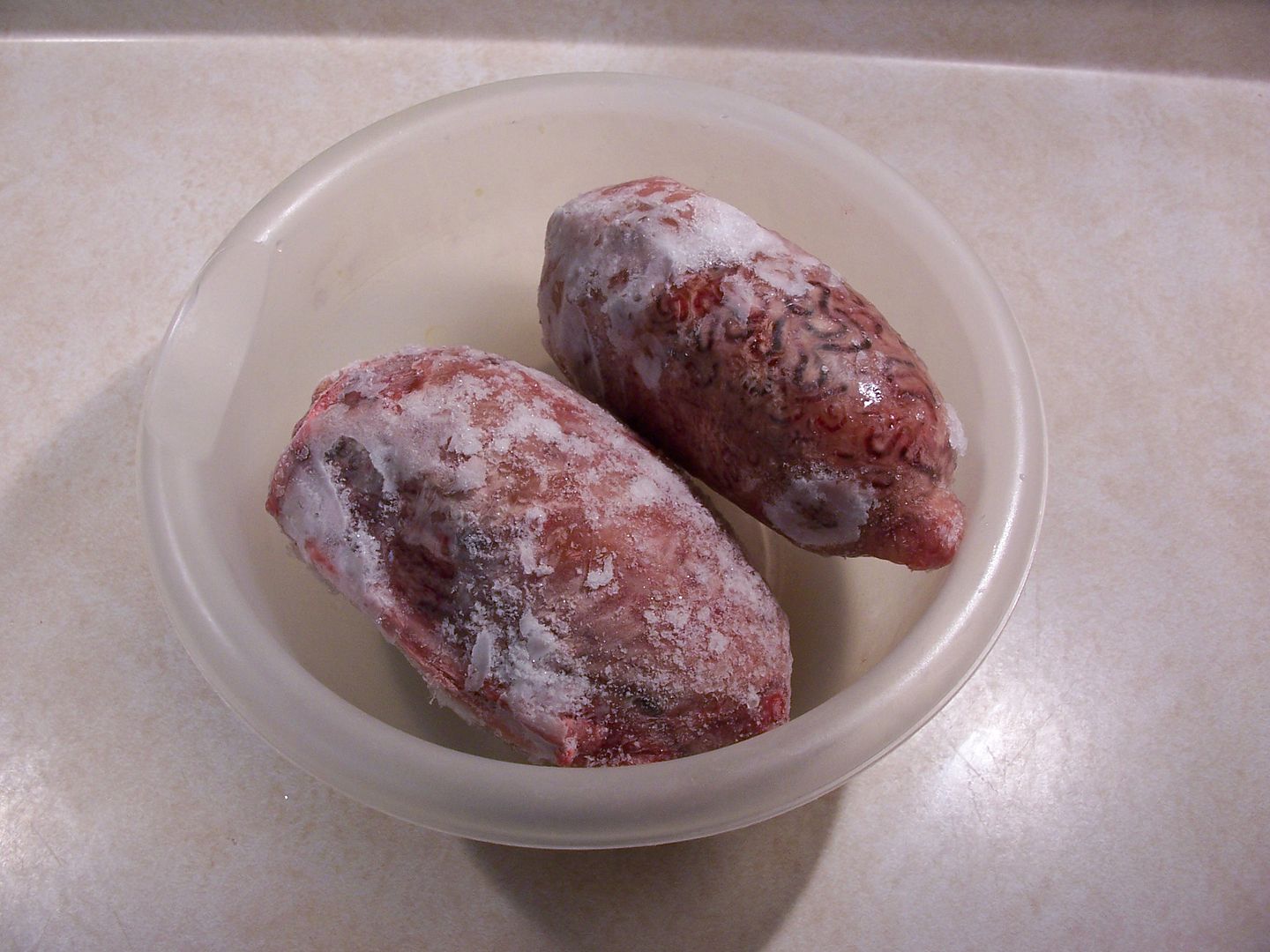 I soak them in cold water to thaw just a bit, just enough to make the outer membrane soft.. It takes about 25 minutes but I keep an eye on them.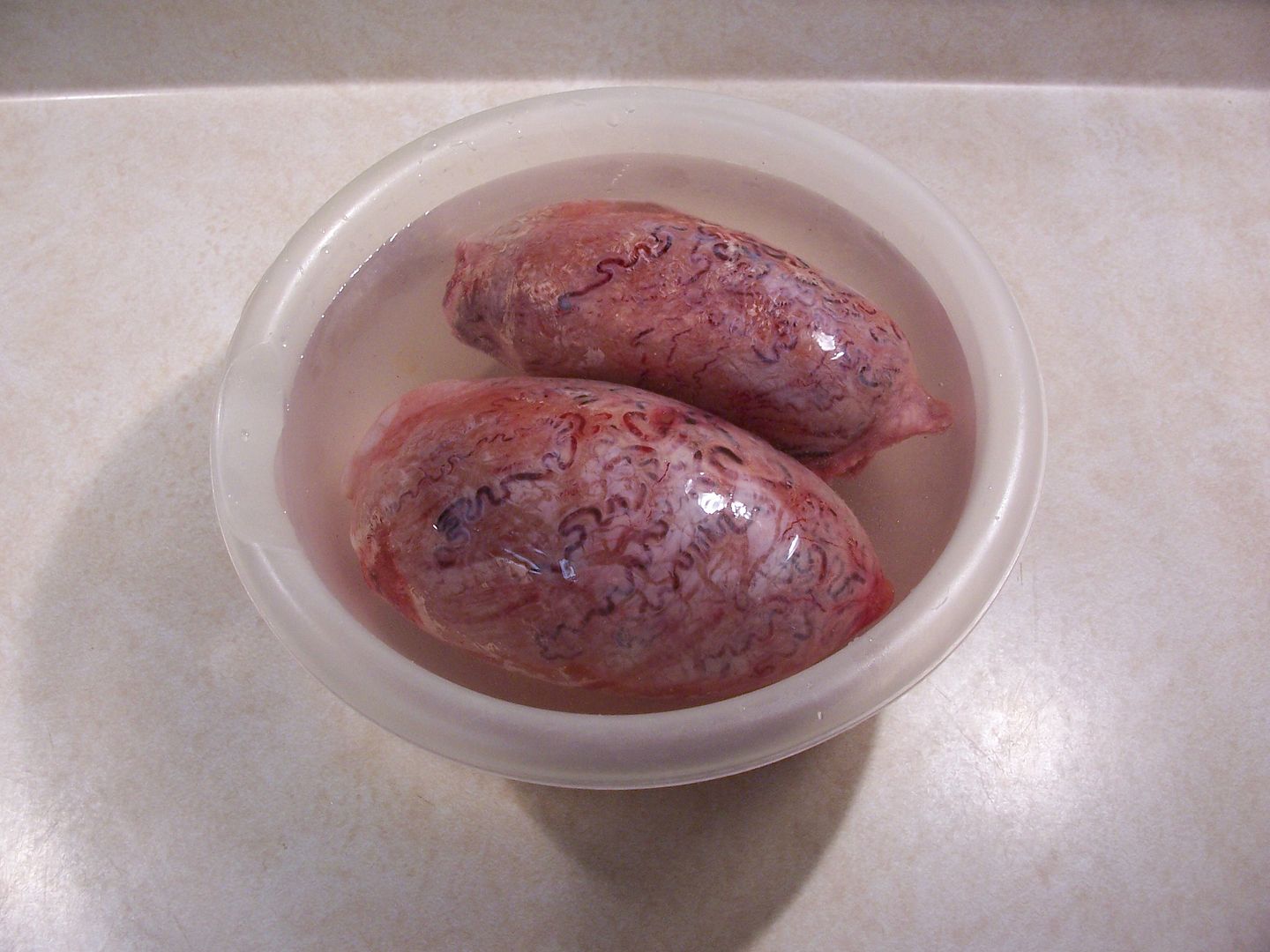 I make a cut all the way around the fry, cutting through the membrane but not into the meat..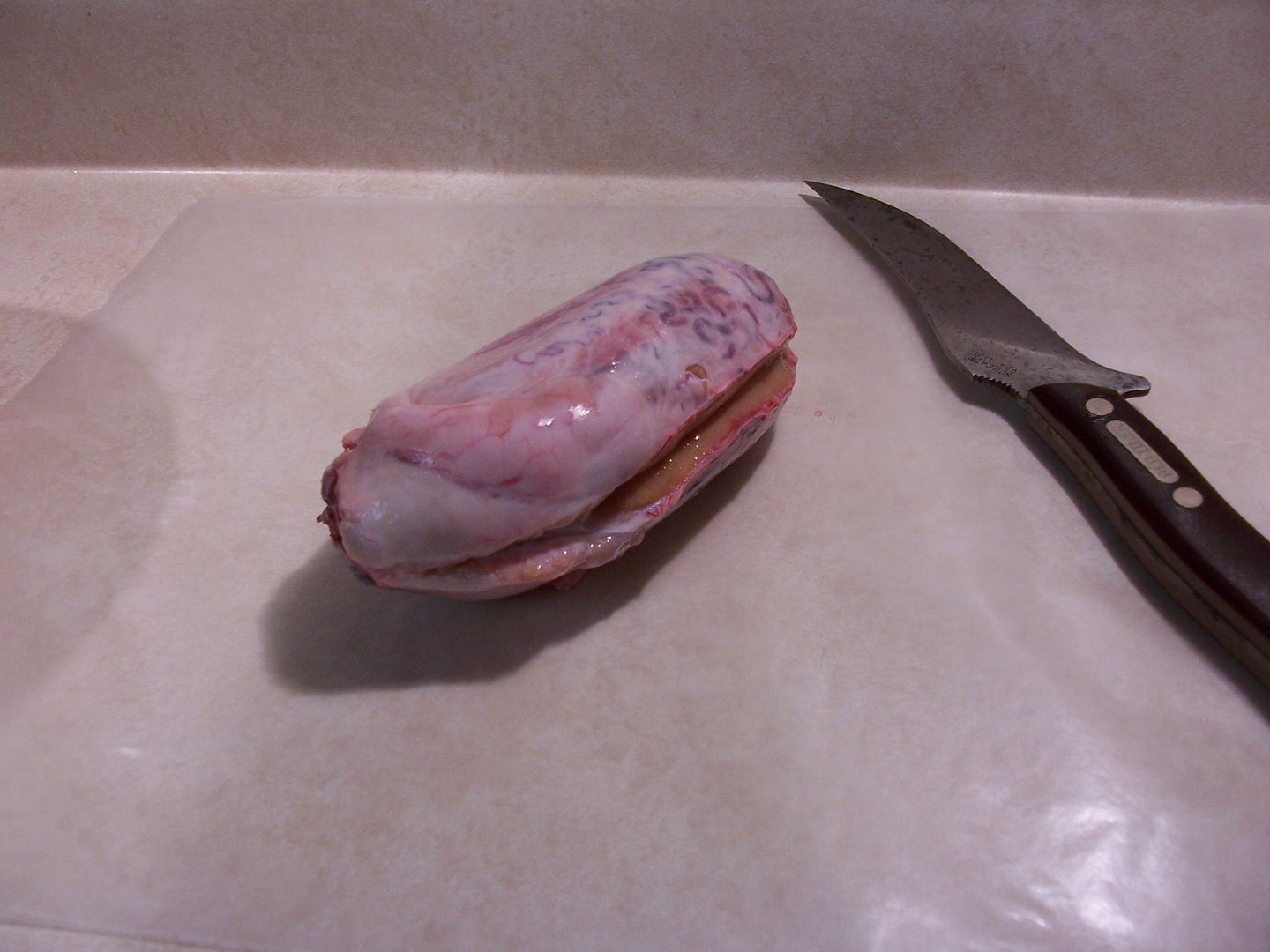 peel the membrane back. You can do this under cool running water, it comes off pretty easy.
rinsed in cold water and ready to slice.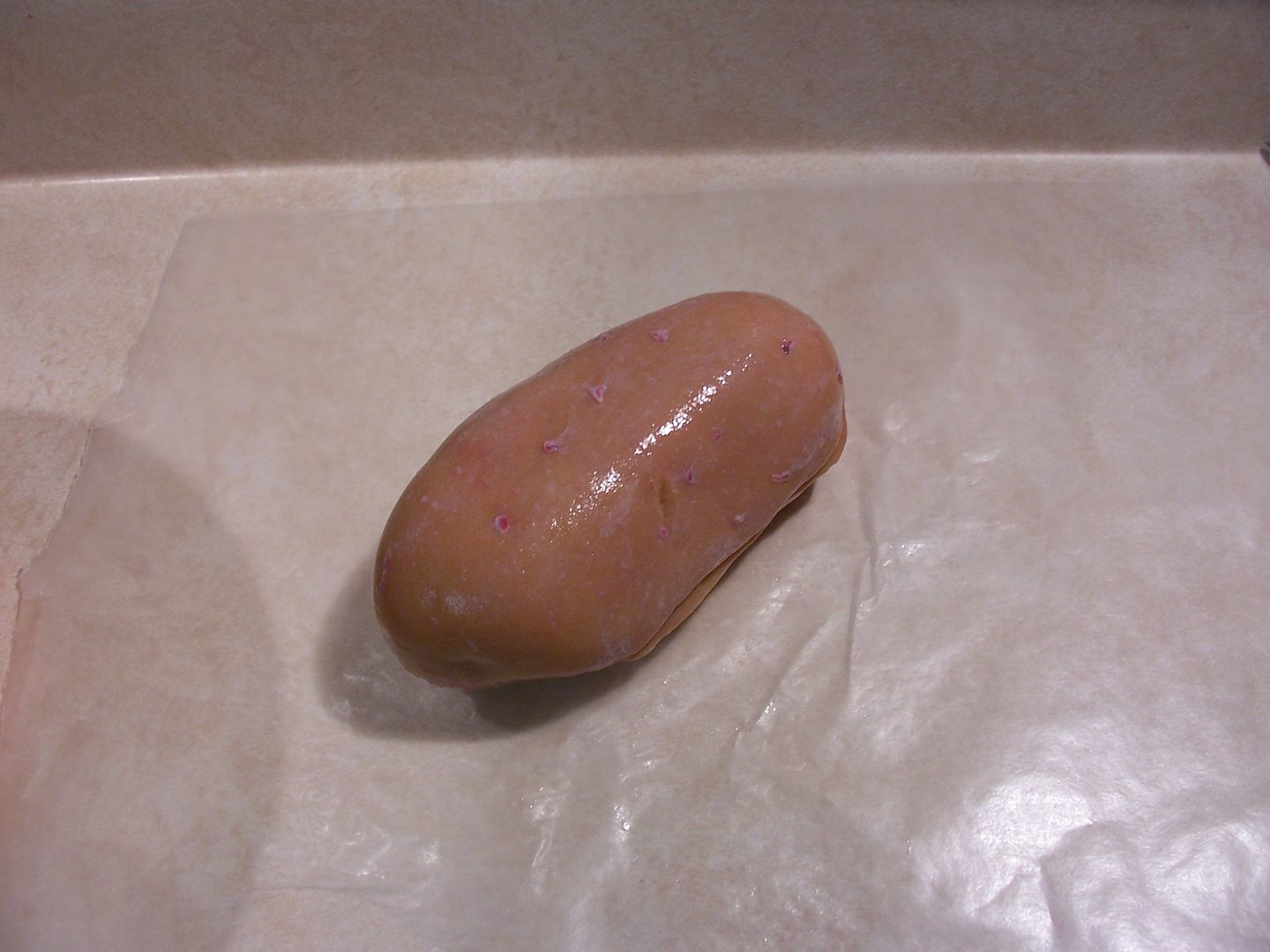 Thickness is a matter of preference. I like them about 1/4 of an inch thick. Some Calf fries need only to be cut in half or left whole....but these are Bull fries, so I slice them how I like em.
They are easier to work with when frozen or partially frozen.
If I have many to prepare, I like to wrap the plate in plastic wrap and set it in the freezer while I work with the remaining fries.
If you have help, they can go ahead and start cookin'.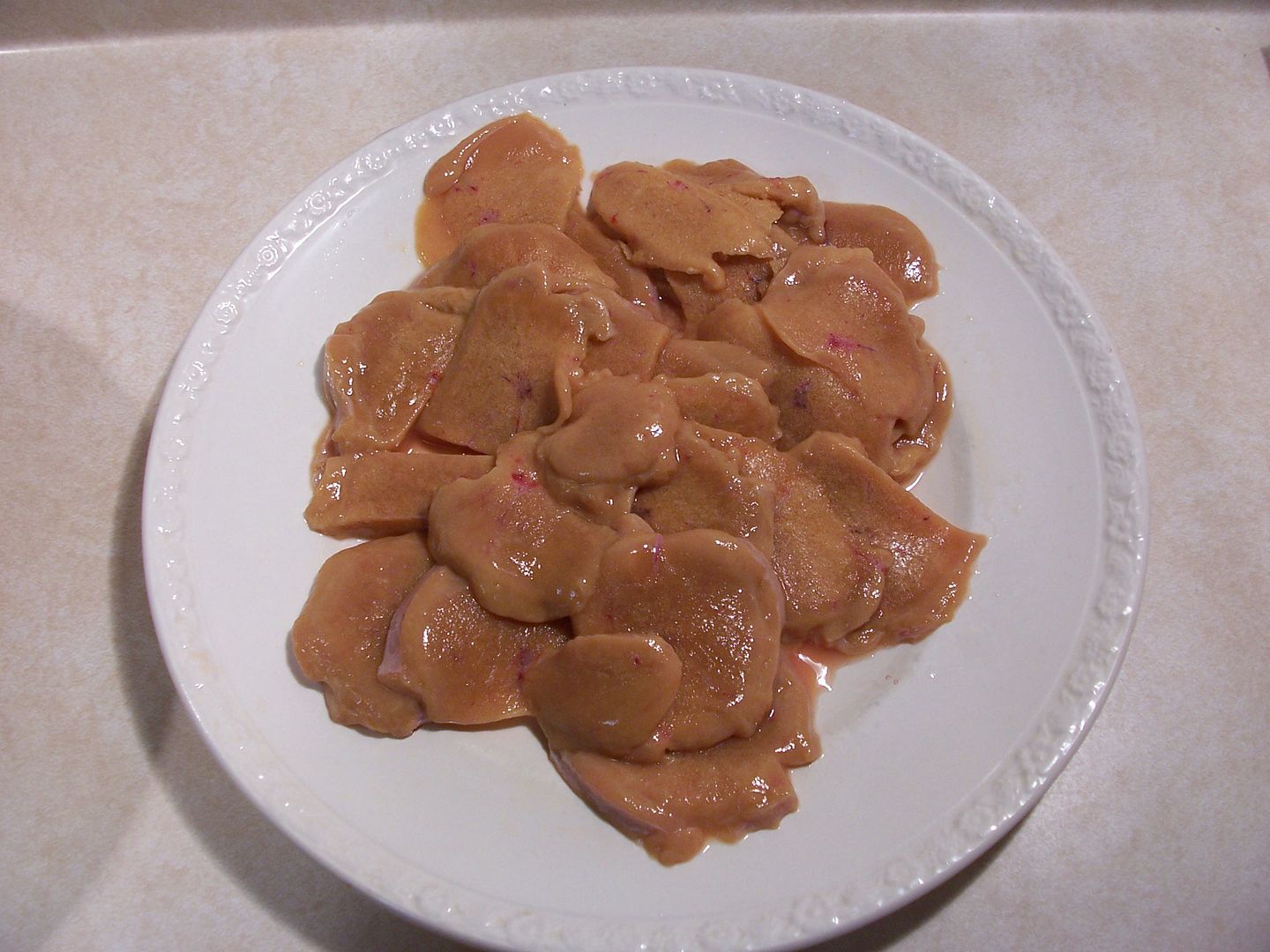 My favorite coating is regular saltine cracker crumbs . Nothing fancy, just saltine crumbs.
I place the crackers in a baggie and run over them with a rolling pin.
Make more than you think you will need! :)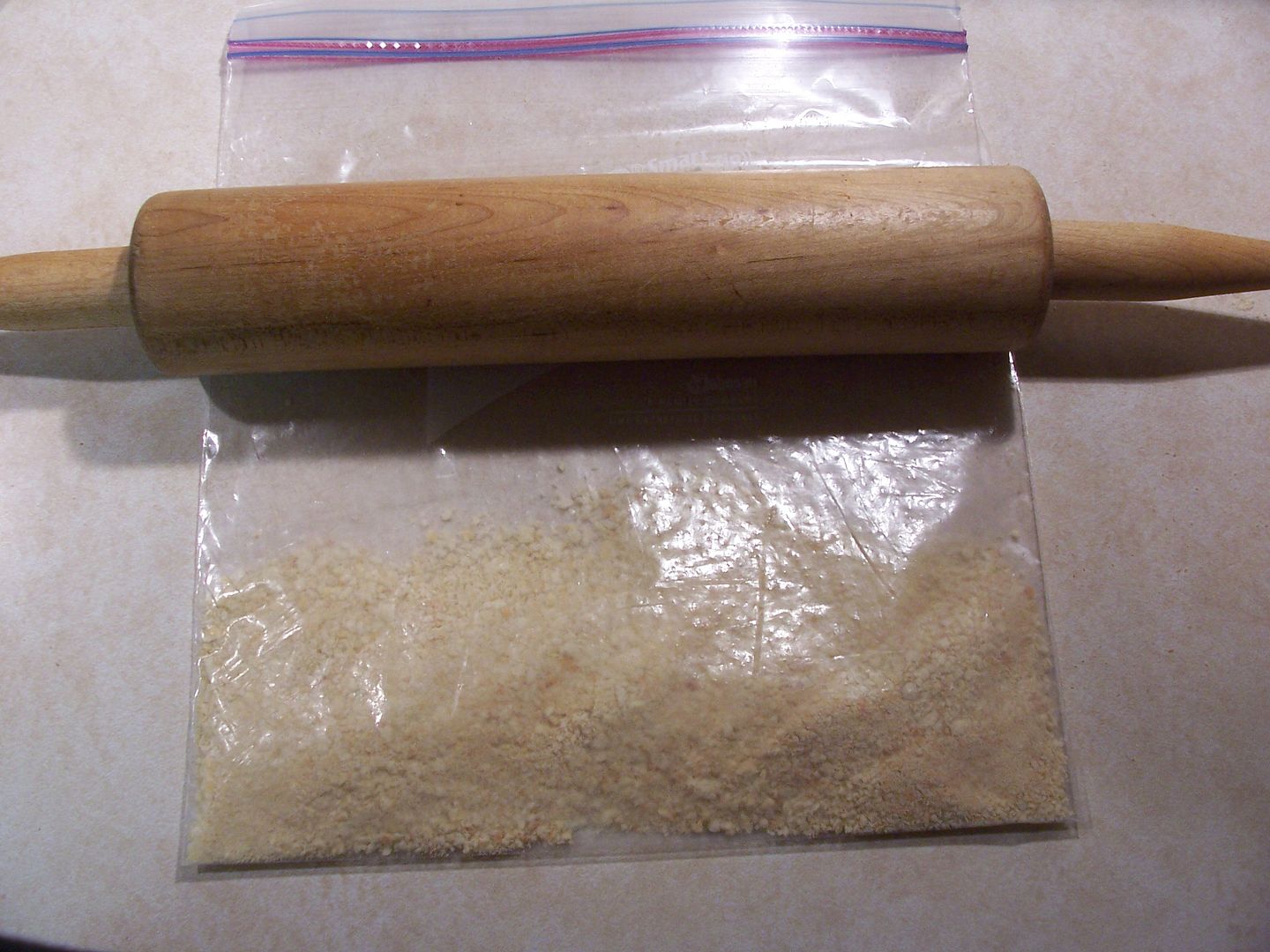 I dip the fries into an egg milk bath, coat with the cracker crumbs and fry til golden.
Serve with a horseradish cocktail sauce, cold beer and plenty of napkins..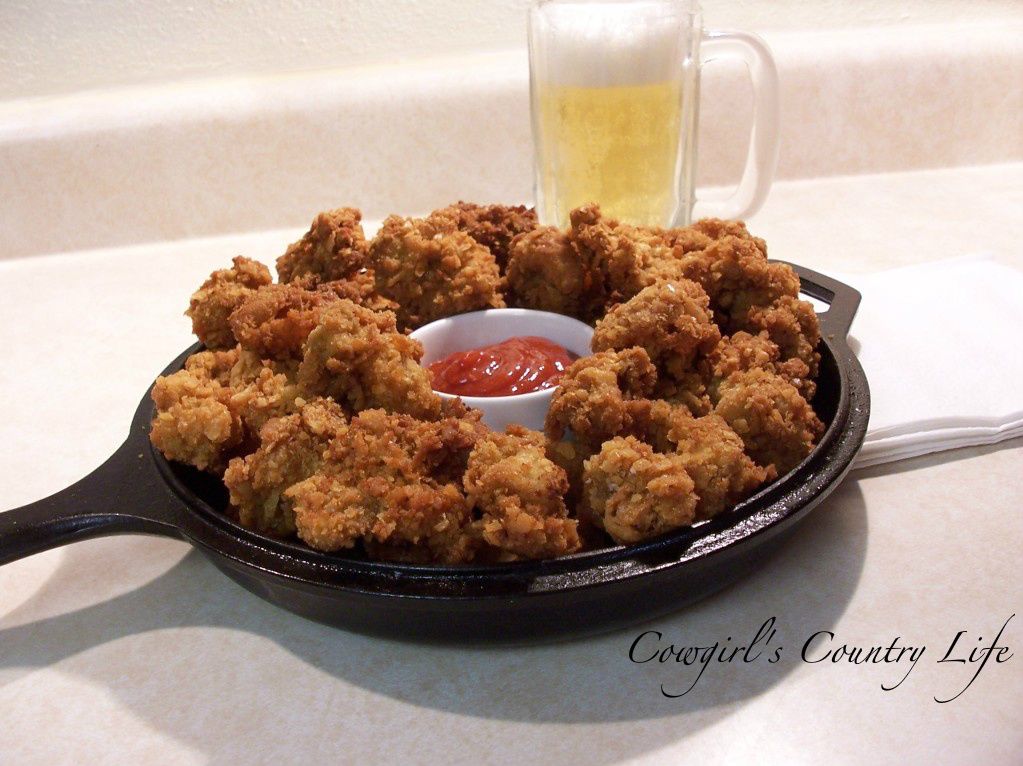 They might not look tasty but trust me, they are. lol :)