This recipe is one of my favorites for pork! It's soooo good roasted over hot coals. :)
Here's how I
butterfly a pork loin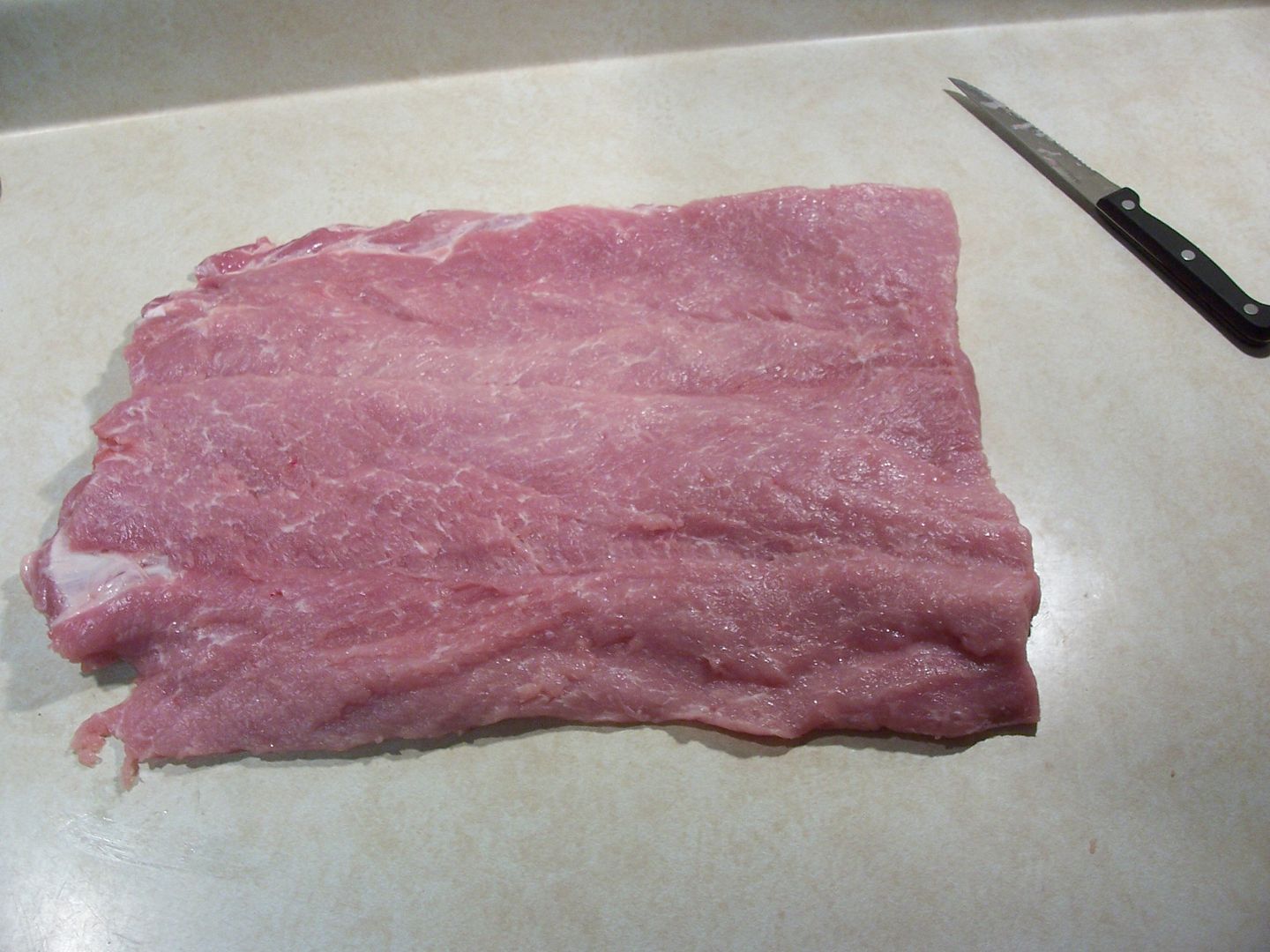 Then I score the loin....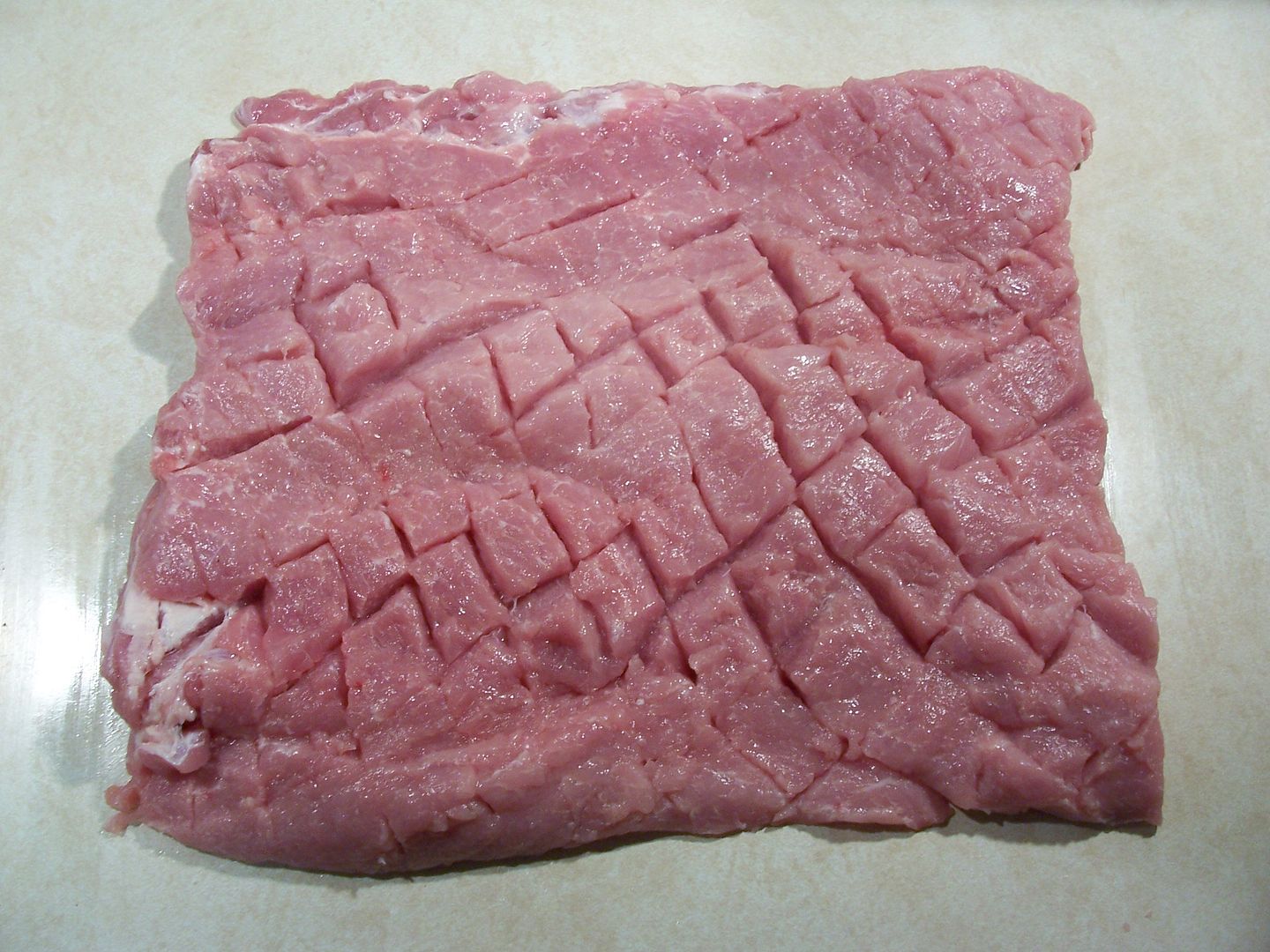 Make my marinade... (make a double batch if needed to cover the meat)
2 cloves minced garlic
one "thumb sized" piece of fresh ginger peeled and minced
3 tsp sherry
3 1/2 TBS soy sauce
2 tsp sugar
1 tsp salt
2 TBs honey
1/2 tsp five spice
and about 1/2 tsp red food coloring
Bagged and let it chill overnight...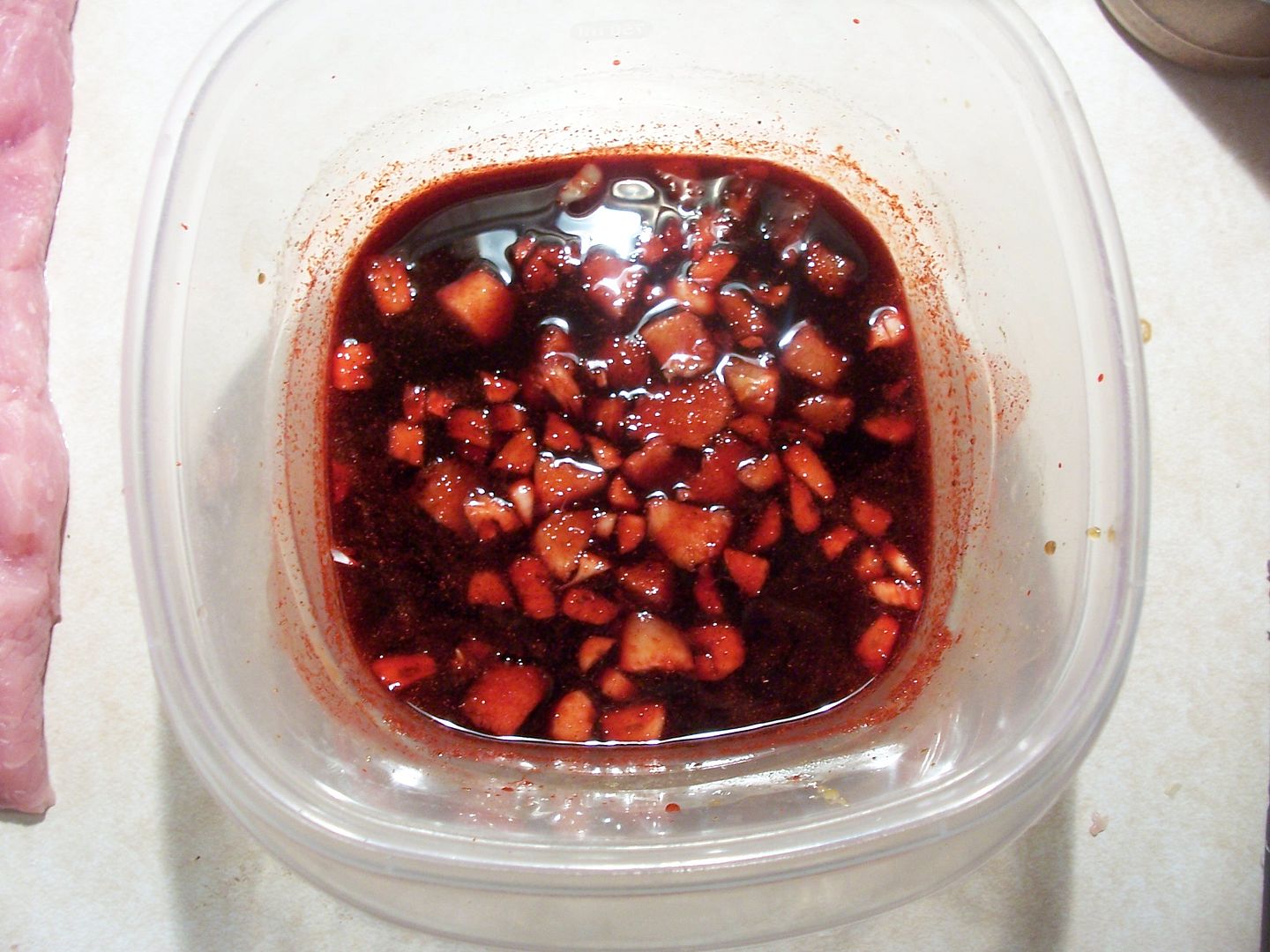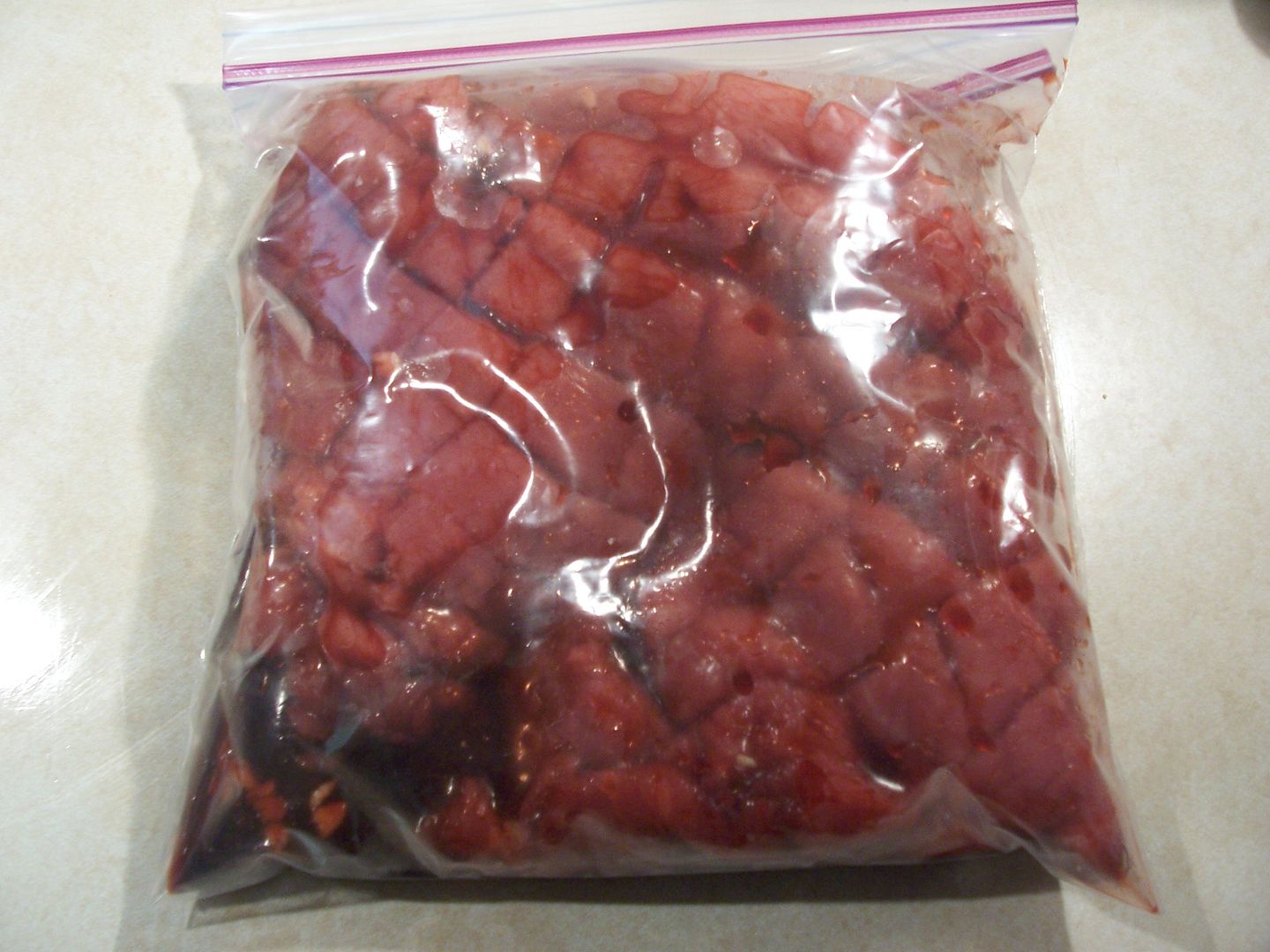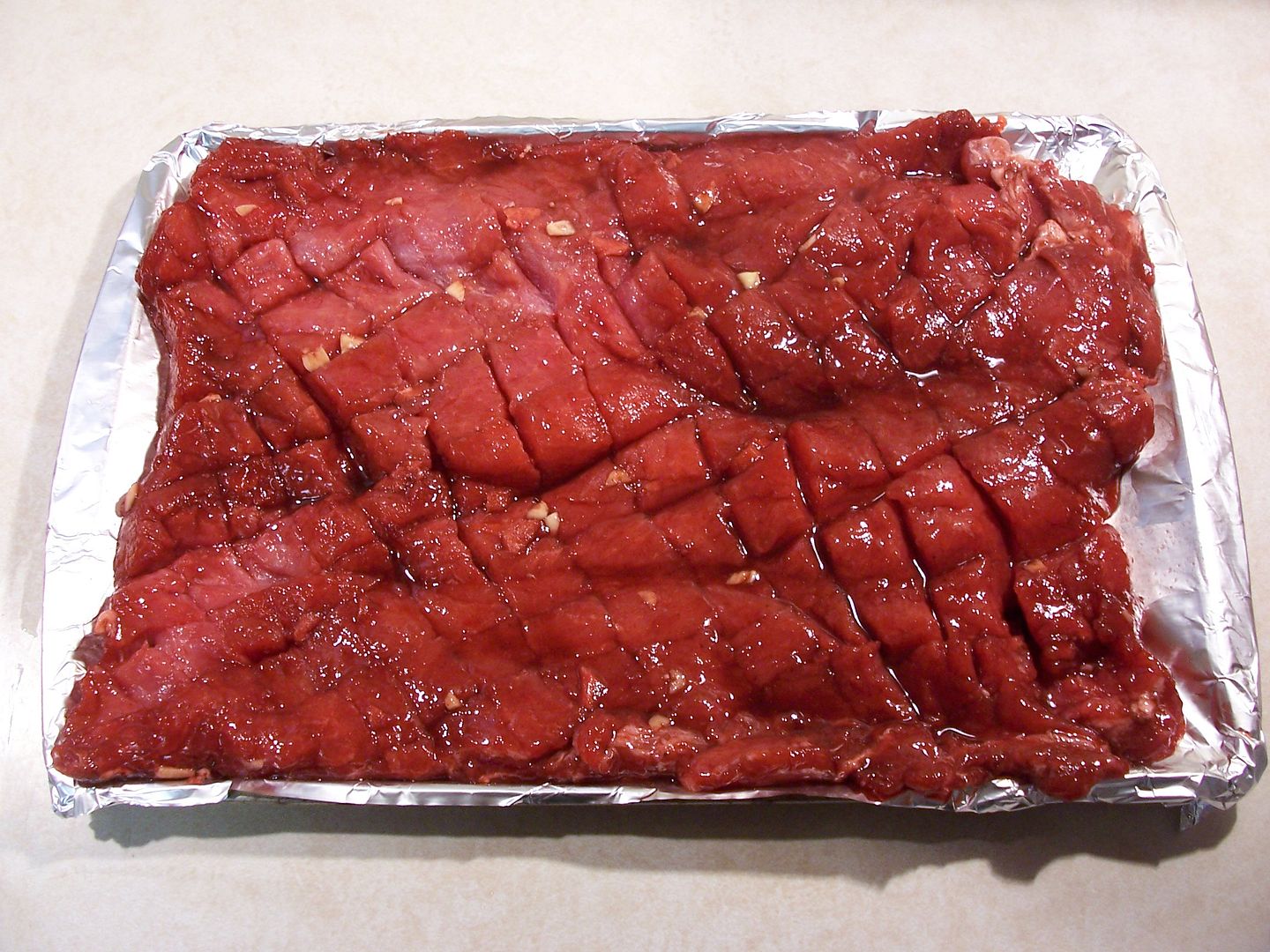 This time I sprinkled the loin with
Simply Marvelous Spicy Apple Rub
for a nice kick.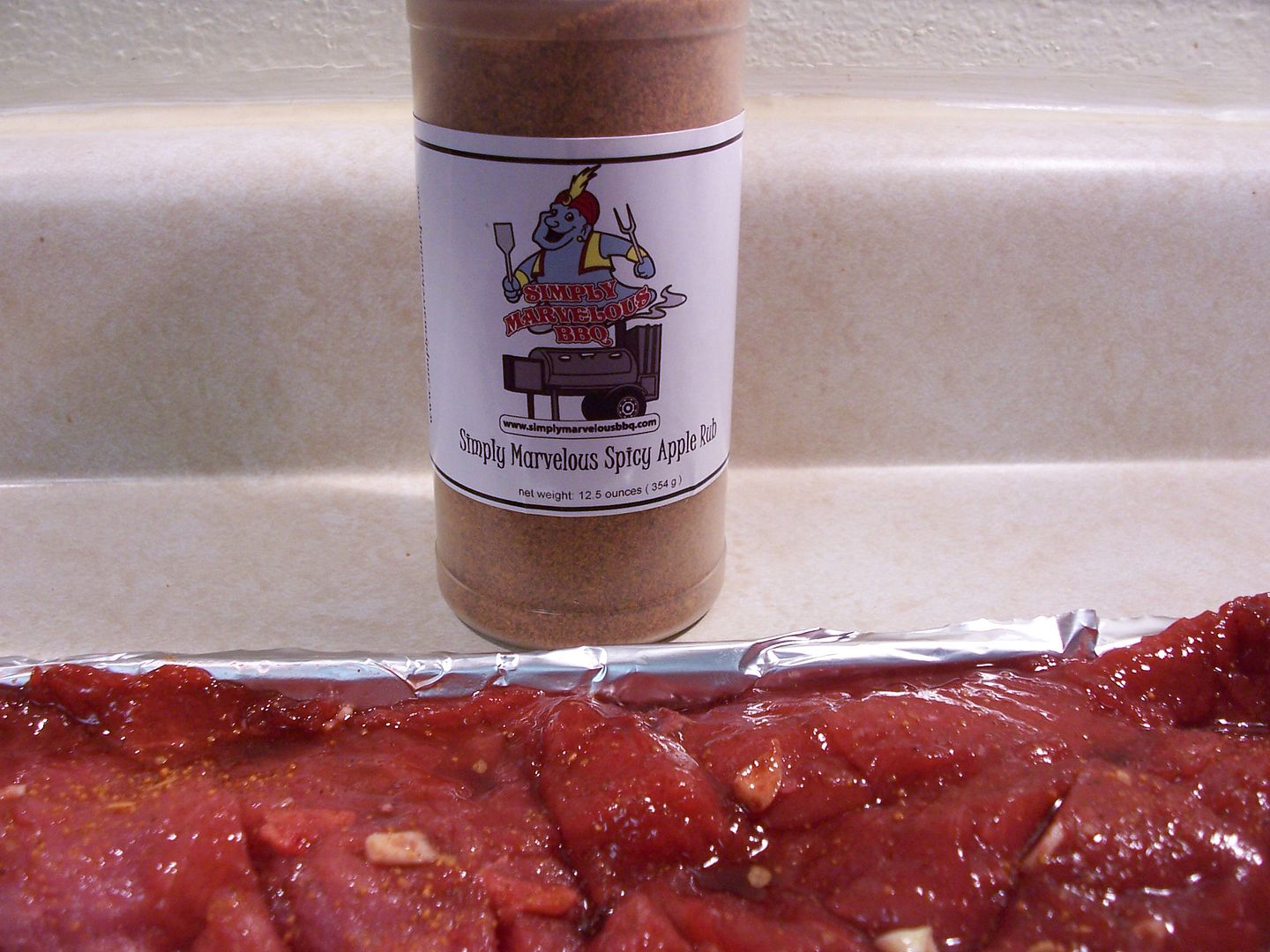 Onto the hot coals ...
I flipped the loin over to roast the top too....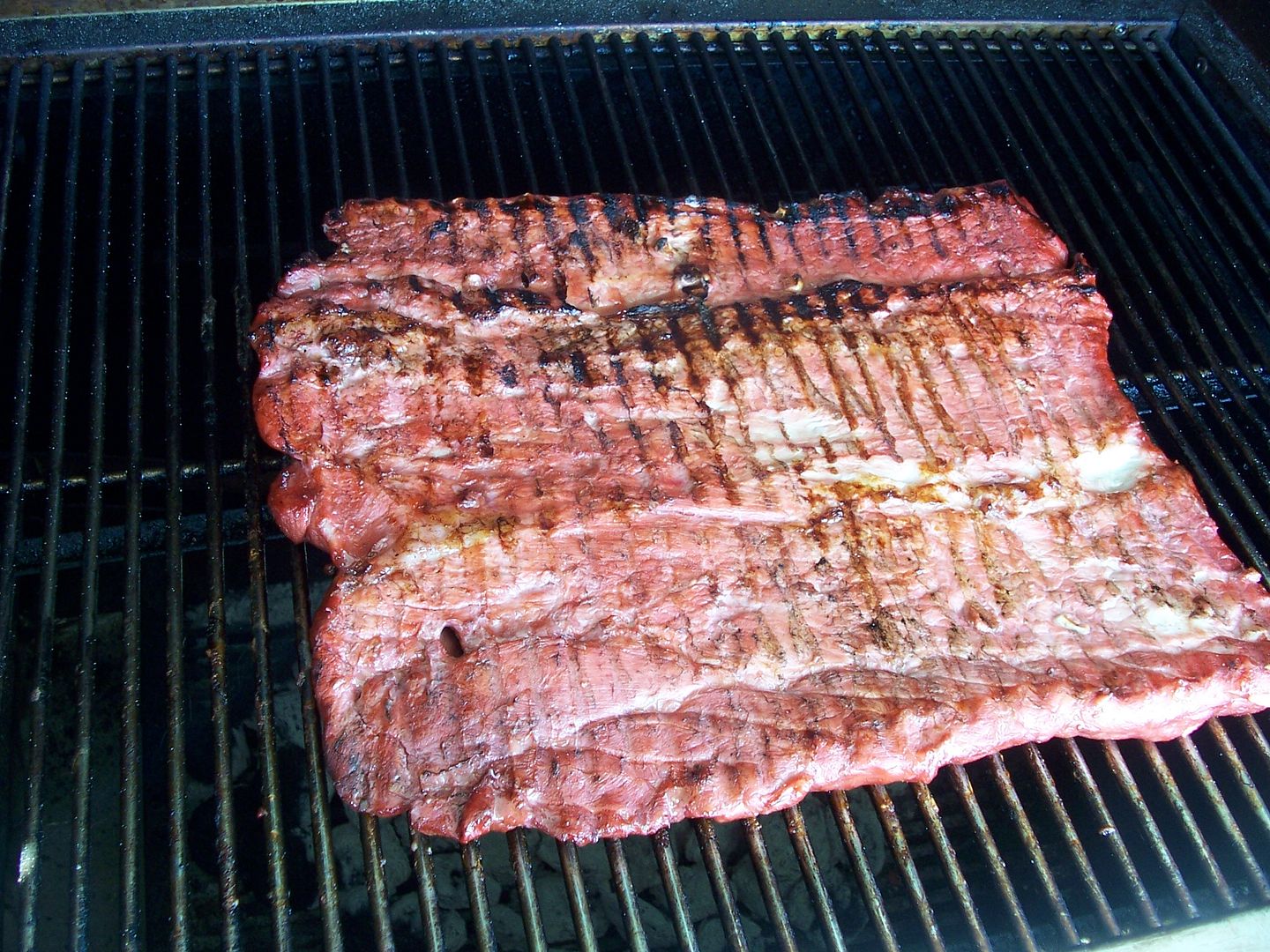 Added a bowl of rice with chicken stock and scallions to catch some of the smoke. When the rice absorbed the stock I covered the dish and let it sit until ready to make fried rice.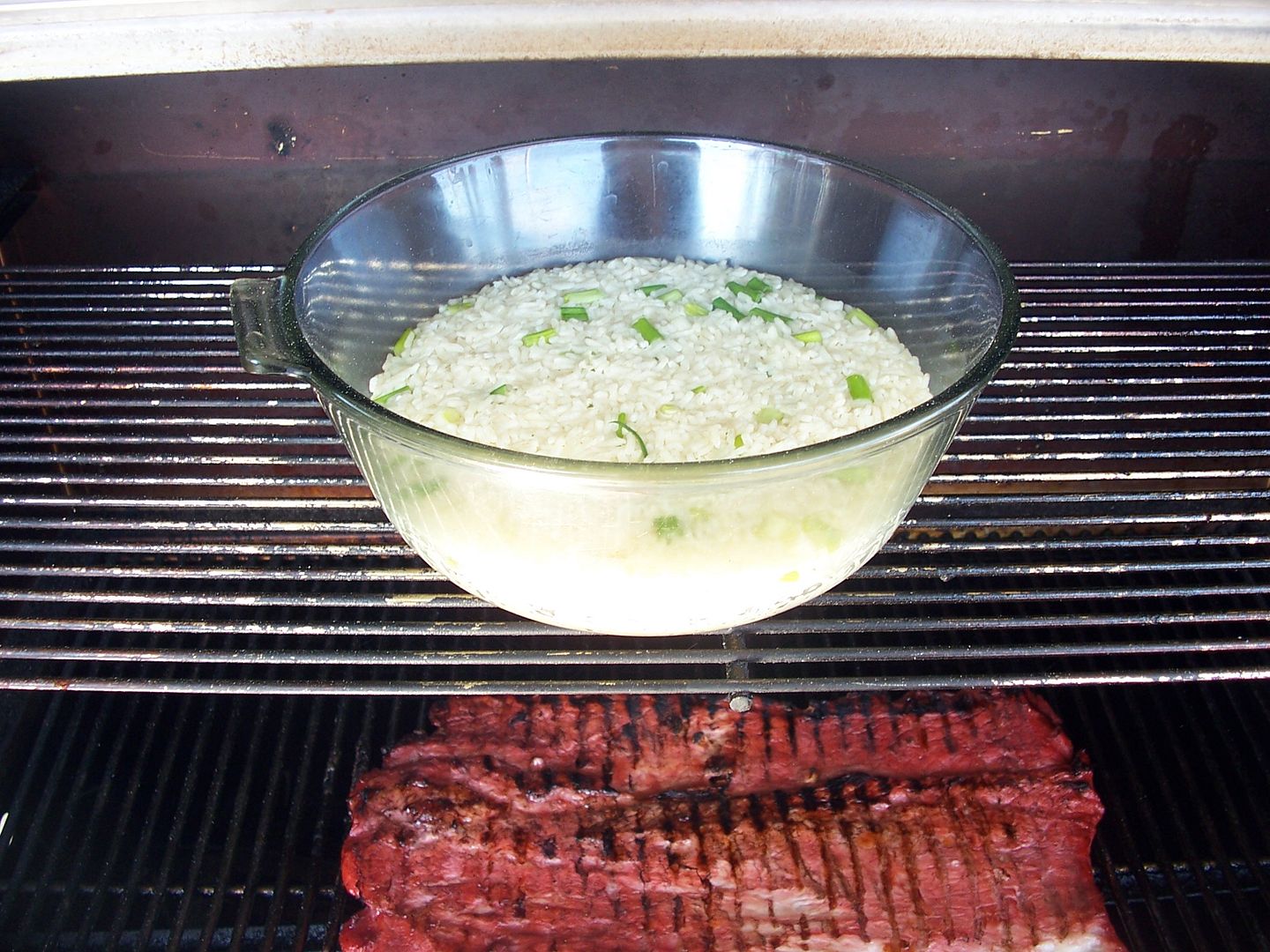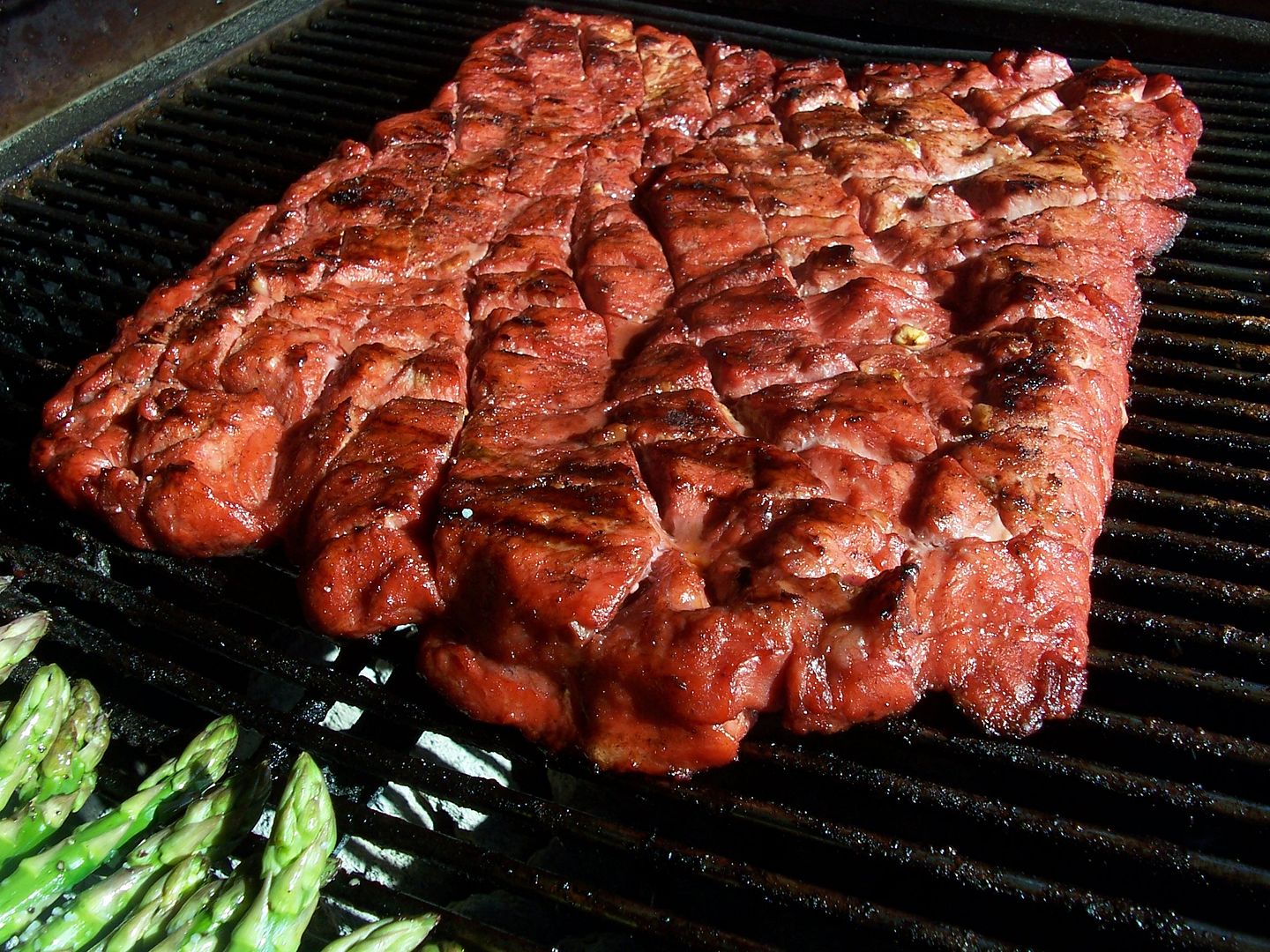 I drizzled asparagus with olive oil and seasoned with coarse salt and cracked black pepper..
The whole cook took 35 minutes....
The Chinese BBQ'd pork, smoky fried rice and grilled asparagus...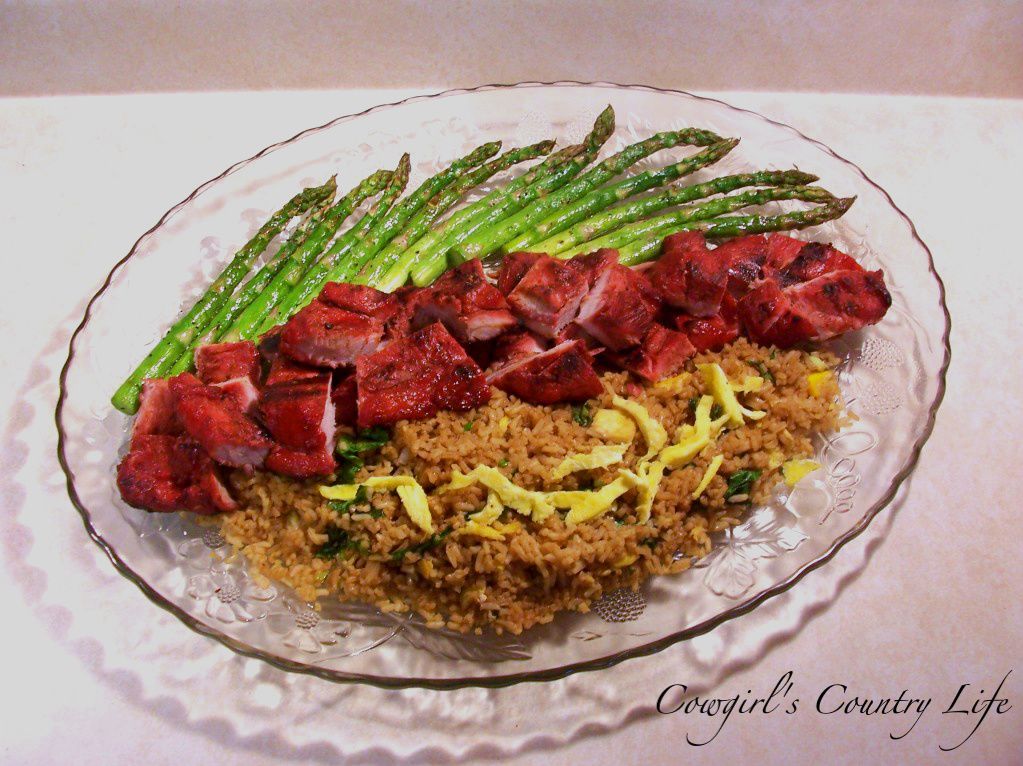 It was sooo tasty. One of my favorite meals. :)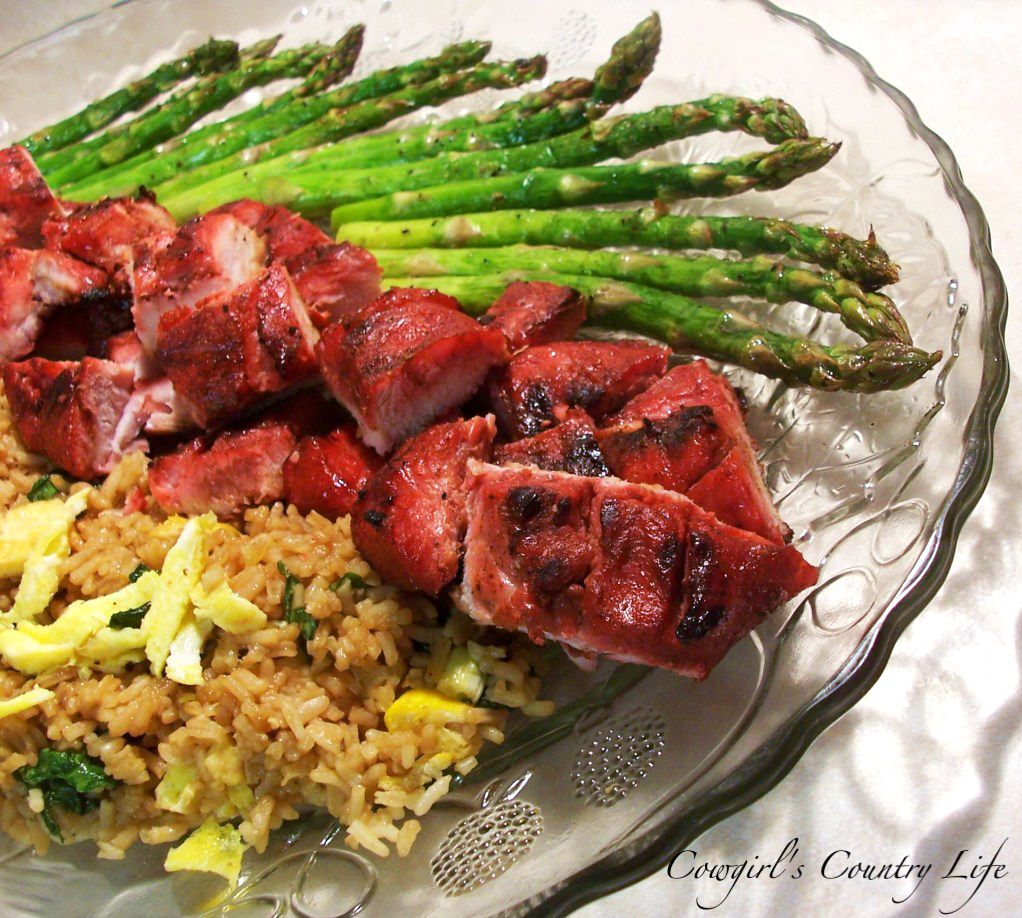 I was a happy girl again. :)