I haven't made stuffed peppers in a long time... but I doooo love em. :)
I simmer the peppers in salted water until pretty tender.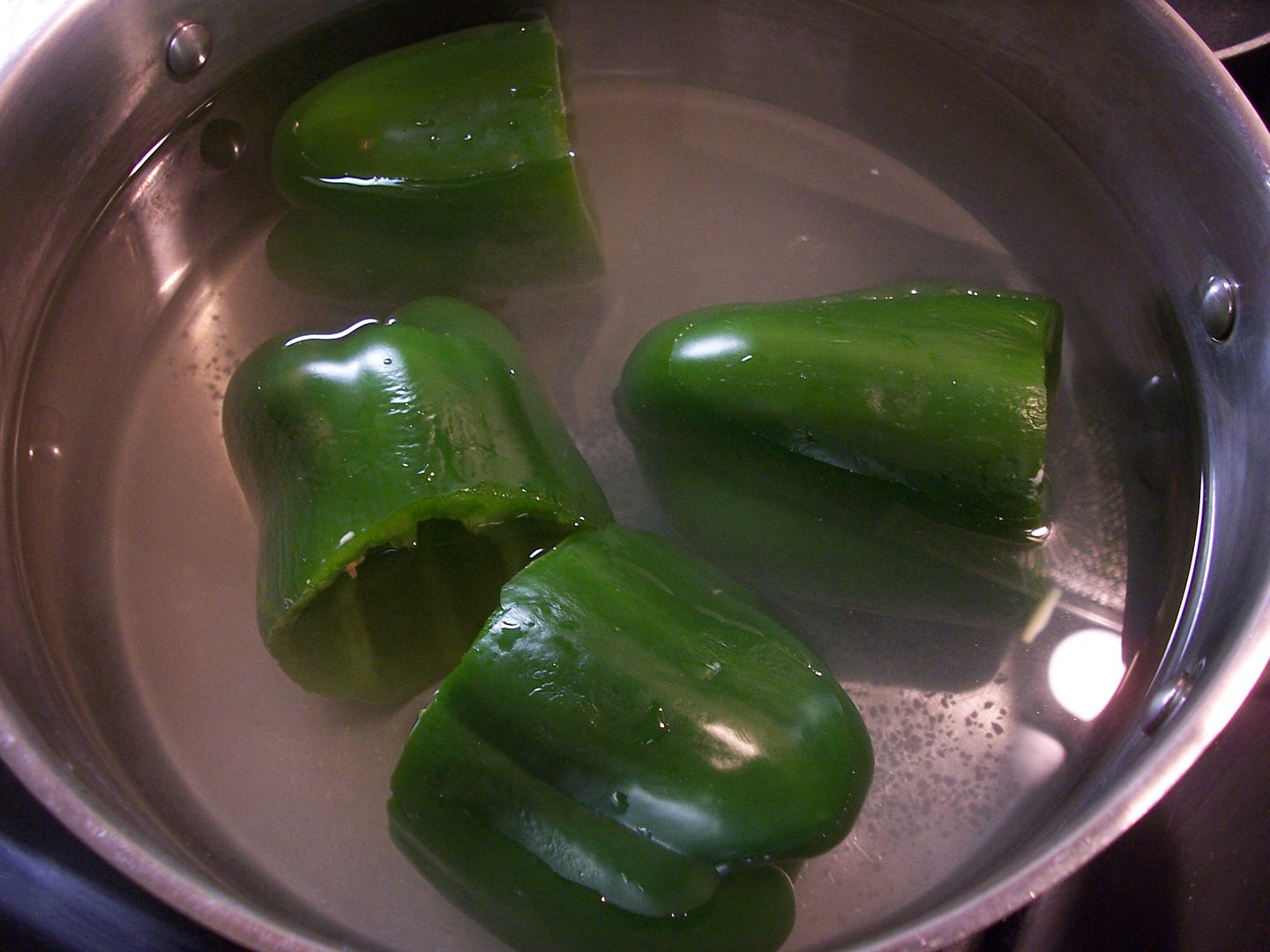 drain well...
brown some burger with minced onions and garlic... then add rice. Sometimes I add cooked rice to the burger but this time I put a cup of regular rice in and let it simmer. Either way works great.
I add tomato sauce, oregano, basil, salt, cracked black pepper to the burger rice mixture..Also some shredded provolone and mozarella cheese.
I like to add some of the cheese in the bottom of the pepper too.....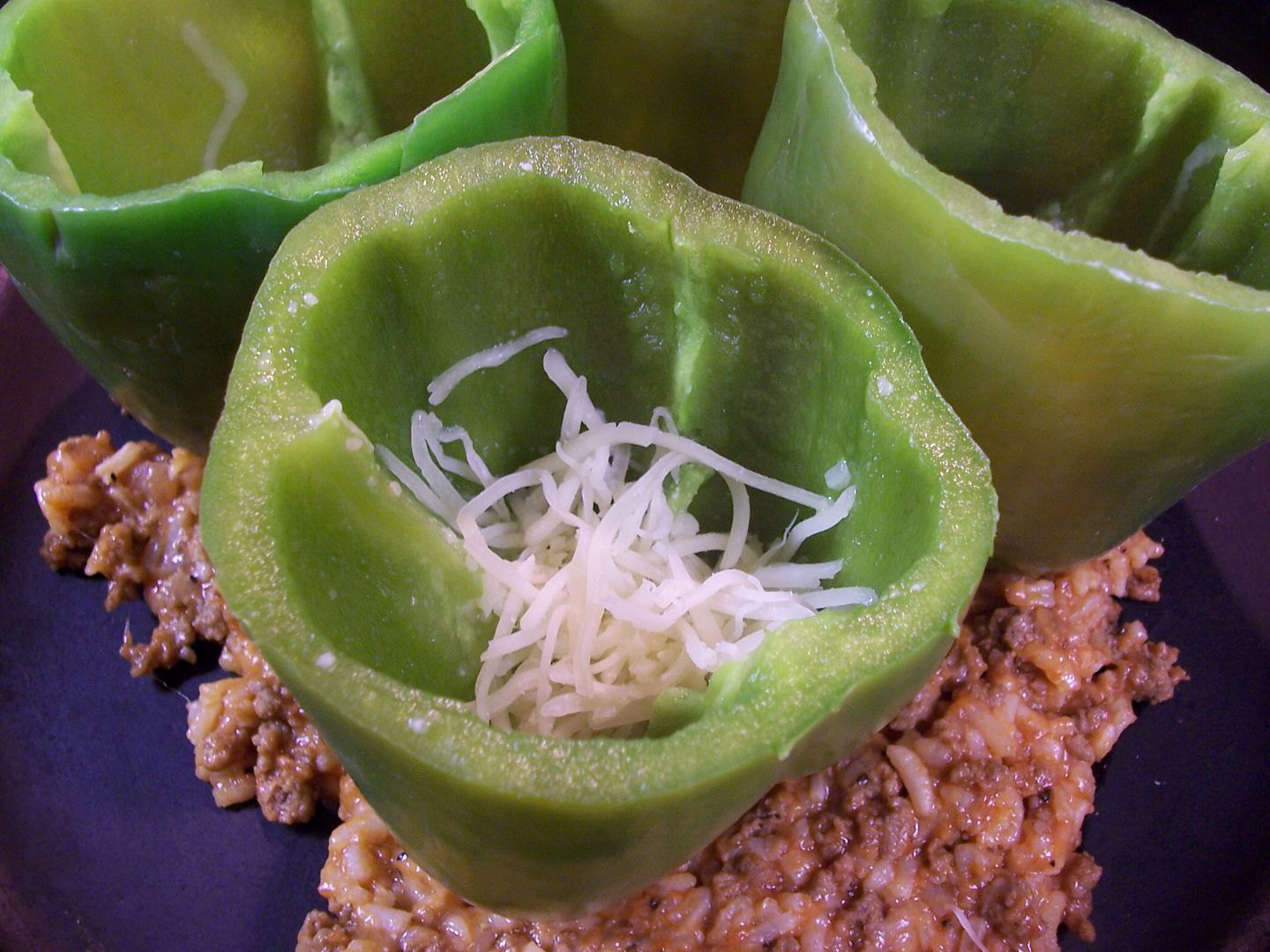 I always make extra stuffing.. I love it and it helps hold my peppers upright. :)
Into the Hasty Bake with the hot coal rack lowered to the "smoke" setting. I added a few hickory pellets for the smoke....
When the peppers were almost heated through I added a pan of bread sticks.
These were really interesting. I have never used canned bread stick dough. I couldn't get all of them to separate so I smooshed some of them into buns. :)
I brushed the tops with butter and sprinkled with chopped herbs.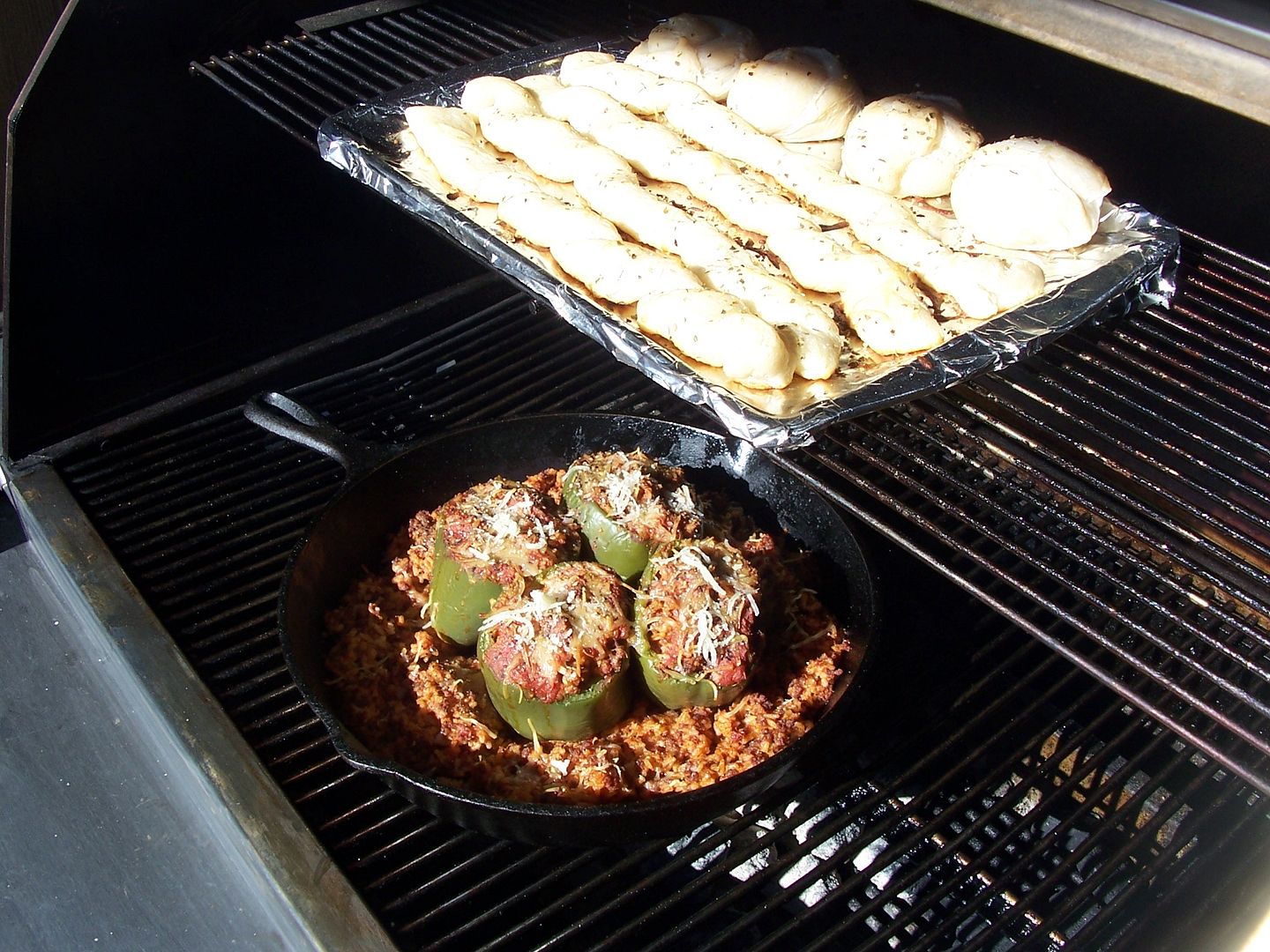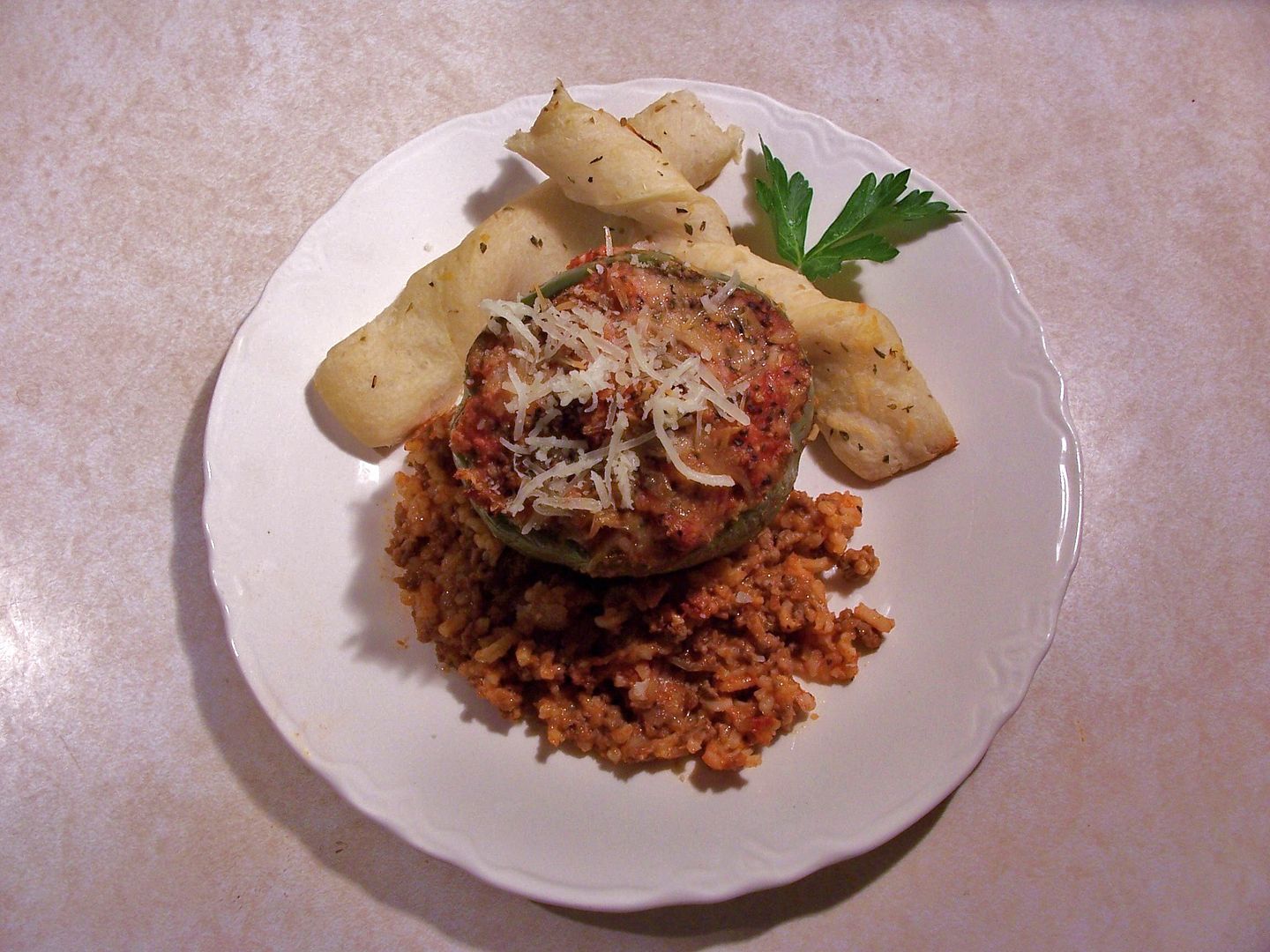 It was really tasty! I love the extra flavor the smoke adds.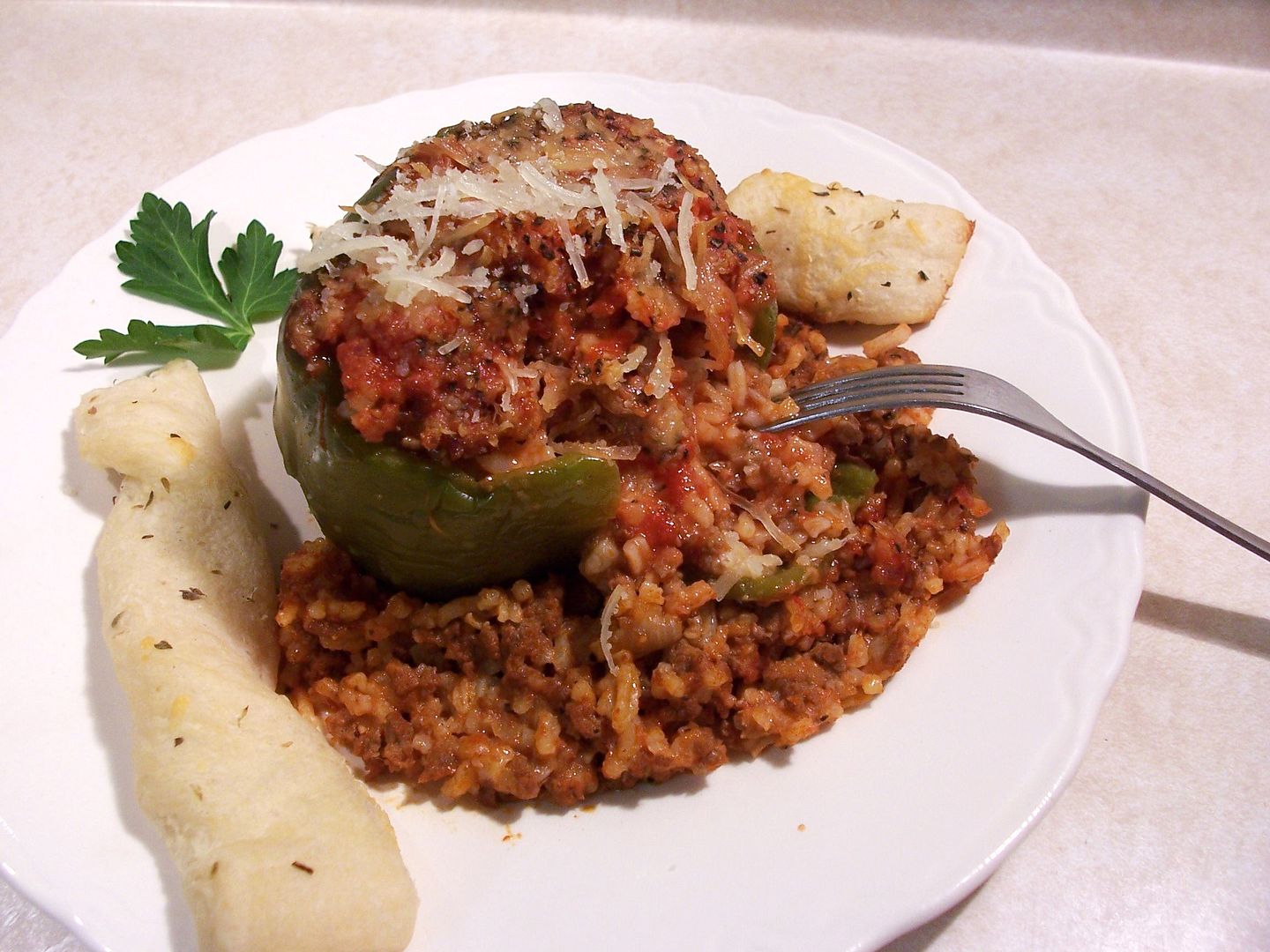 These freeze well for quick meals when I don't have the time to cook. ( and those days when I don't feel like cooking) :)