I have not had the pleasure of tasting ahi tuna and definately didn't have a clue as to how to go about preparing the fish.
When my local grocery store had some great looking ahi steaks on hand, I turned to my talented friends at
Big Poppa's Pelletsmoking.com Forum
for help.
I drizzled the steaks with olive oil and let them chill overnight.... per Scooter's recommendation.
Then sprinkled them with a dry rub as Big Poppa suggested...
I used Big Poppa's Desert Gold (cause I love the stuff :)).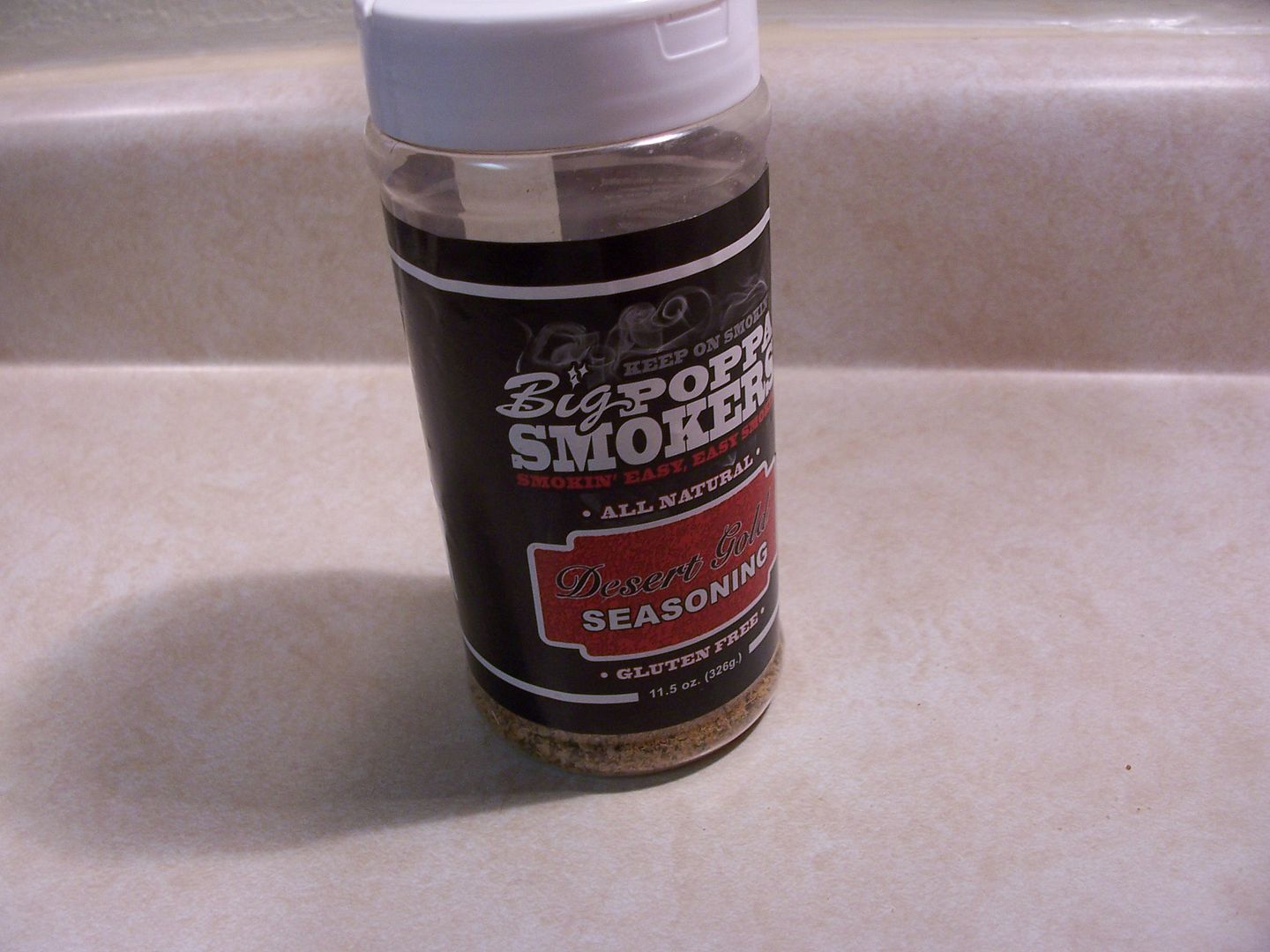 Onto the Hasty Bake (suggested by Big Poppa) for a high-heat sear...
Followed Carter's advice and seared for a few seconds on each side to keep the steaks a bit rare...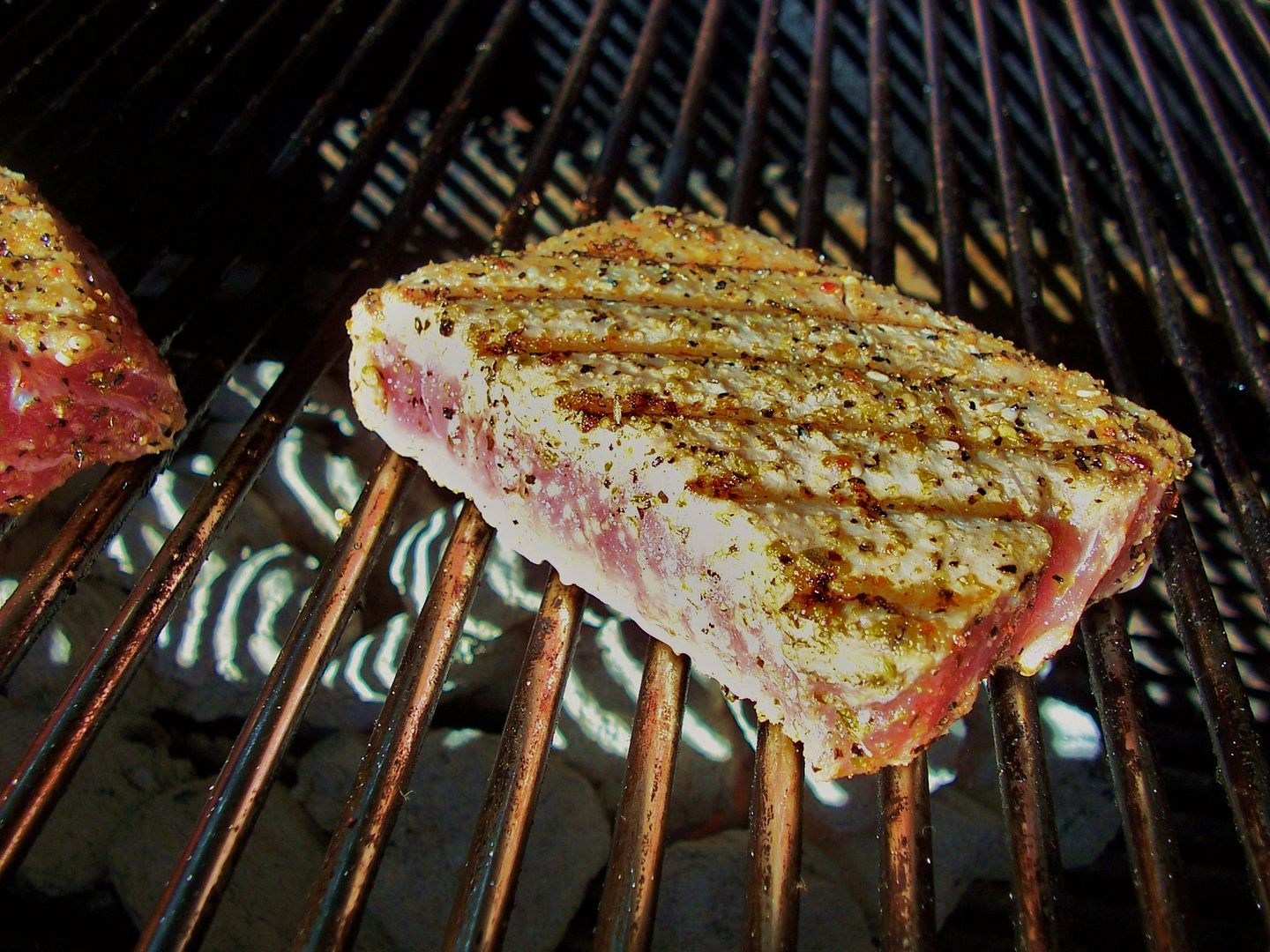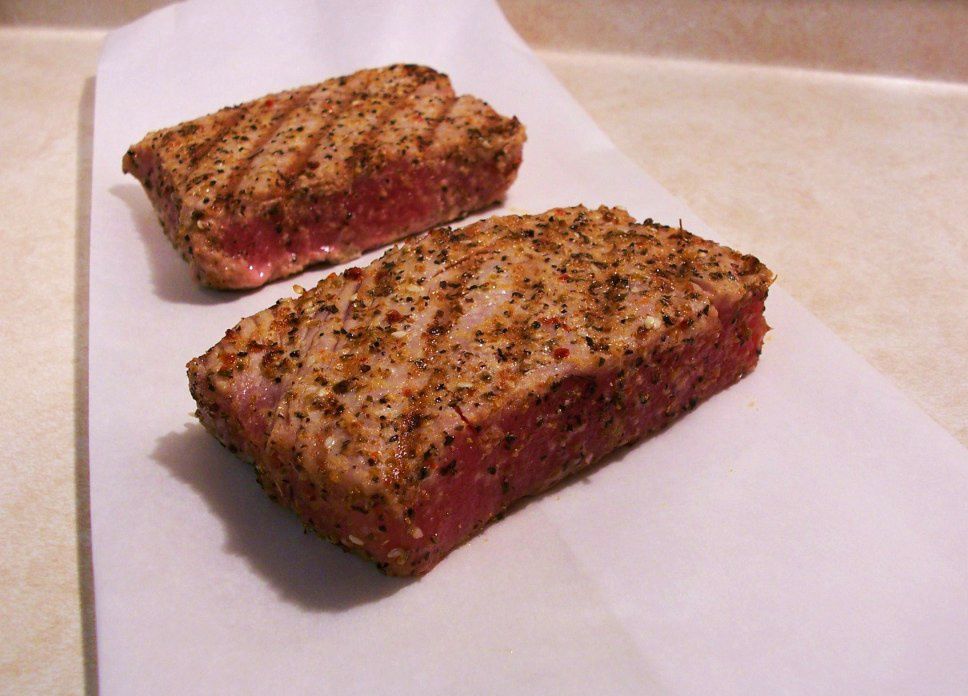 Sliced the ahi and served with an onion sauce and cilantro leaves which Scooter provided.. ( the recipe, not the sauce and leaves. :))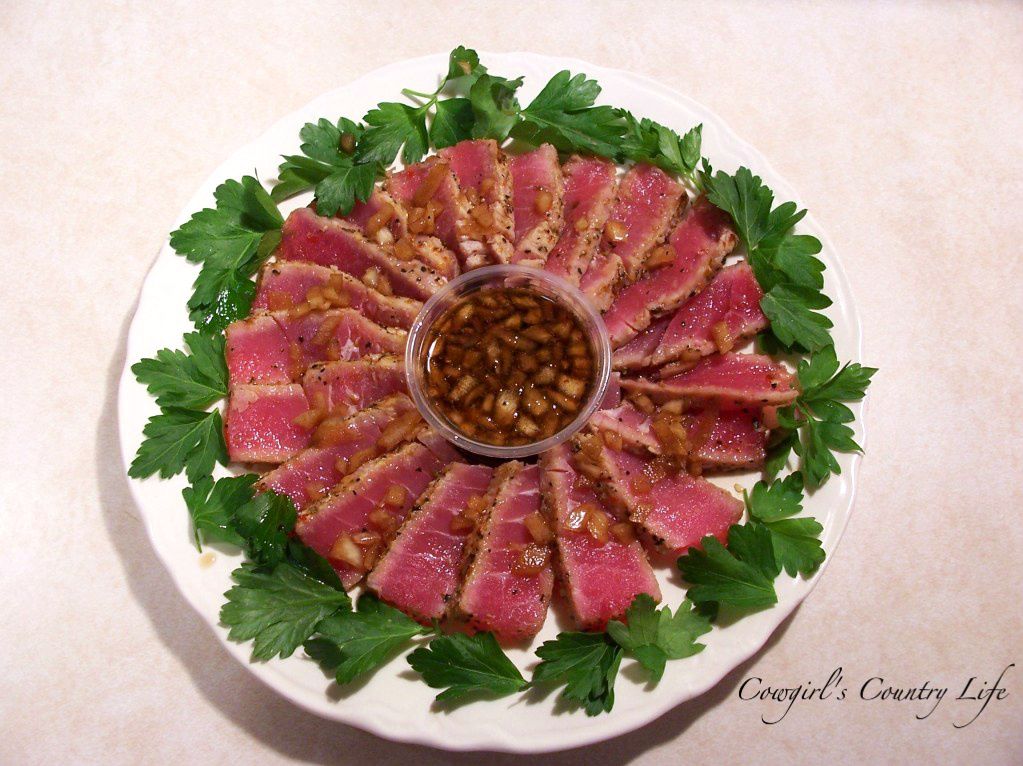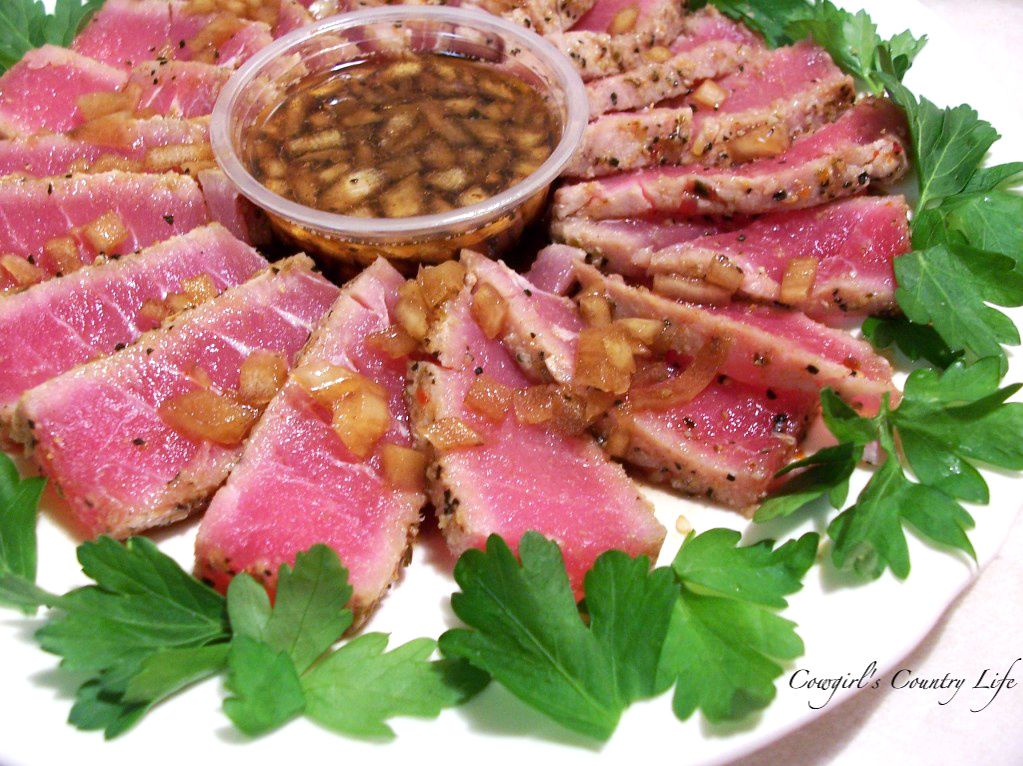 Then made lettuce "roll-ups" using T-bone's family favorite recipe with an orange juice, soy, vinegar, ginger, garlic sauce drizzled on top.....
I LOVED it! :)
Not sure if you will see this post but Thanks for the help friends!
I hope the grocery store gets another shipment in. I want to try one of Big Poppa's citrus marinated recipes and Jim's suggestion of using the flat side of a " Grill Grate" .
I see more tuna in my future. :)