This is an old recipe for chinese style bbq'd pork that I usually make in the oven. I decided to try it outside on the Memphis Pro.
I slice a pork shoulder into 1/4" pieces, leave the fat on (it will melt away).. then marinate overnight in a mixture of..
2 cloves minced garlic
one "thumb sized" piece of fresh ginger peeled and minced
3 tsp sherry
3 1/2 TBS soy sauce
2 tsp sugar
1 tsp salt
2 TBs honey
1/2 tsp five spice
and about 1/2 tsp red food coloring

Into the Pro with a bit of apple smoke...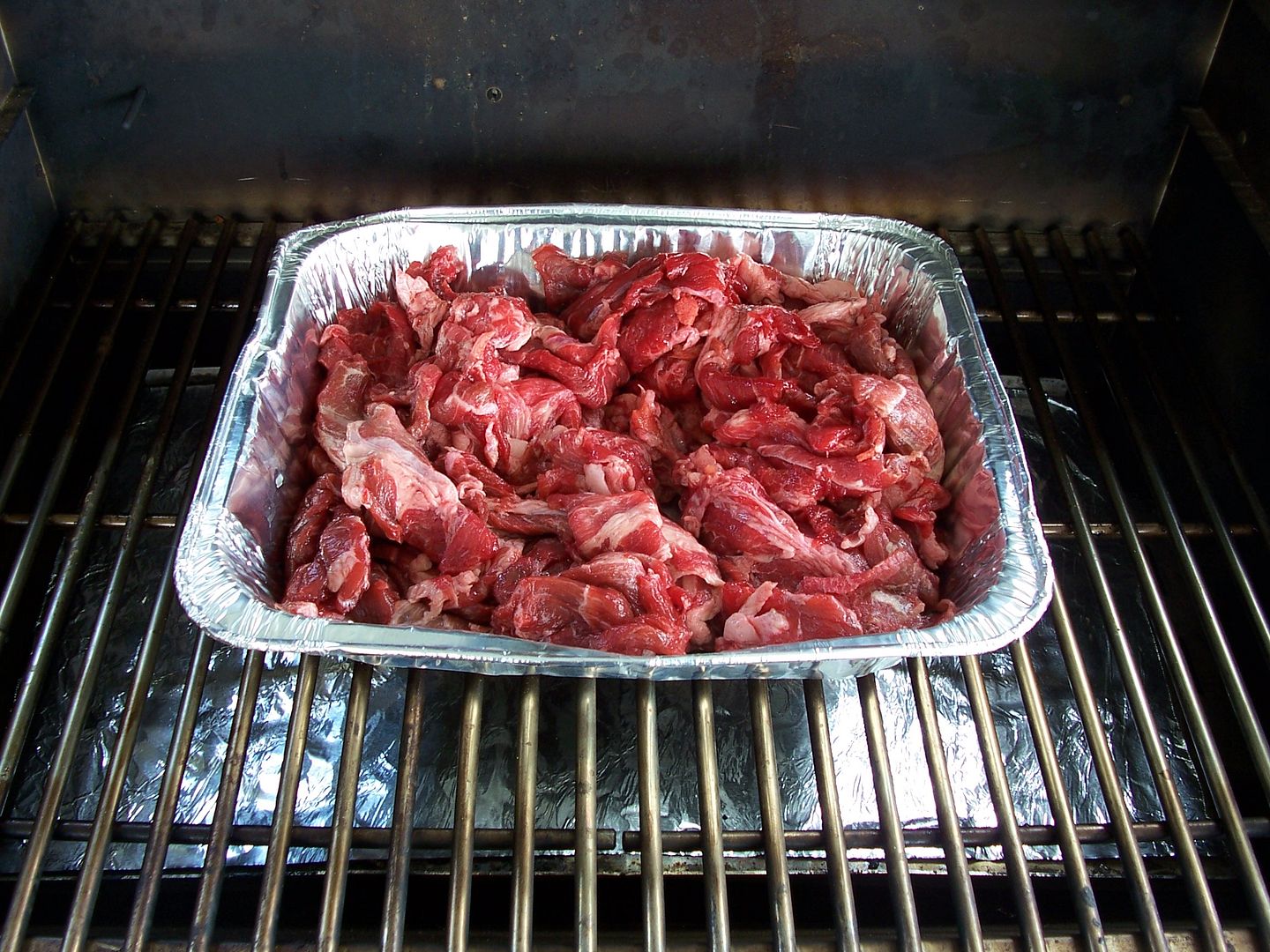 I smoked the pork for 1 hr and 45 minutes at 325 F... stirring every 20 minutes or so to break up the meat.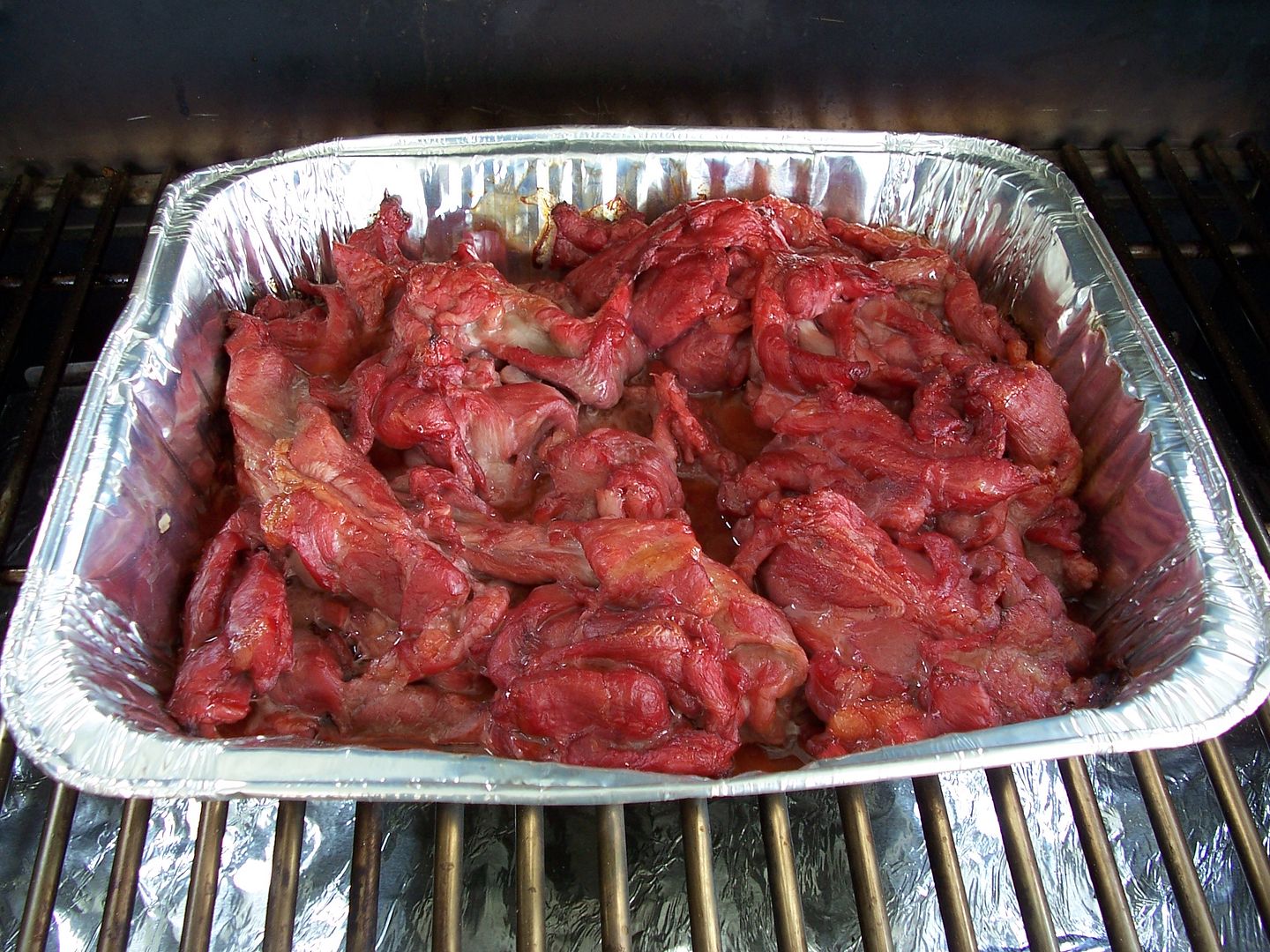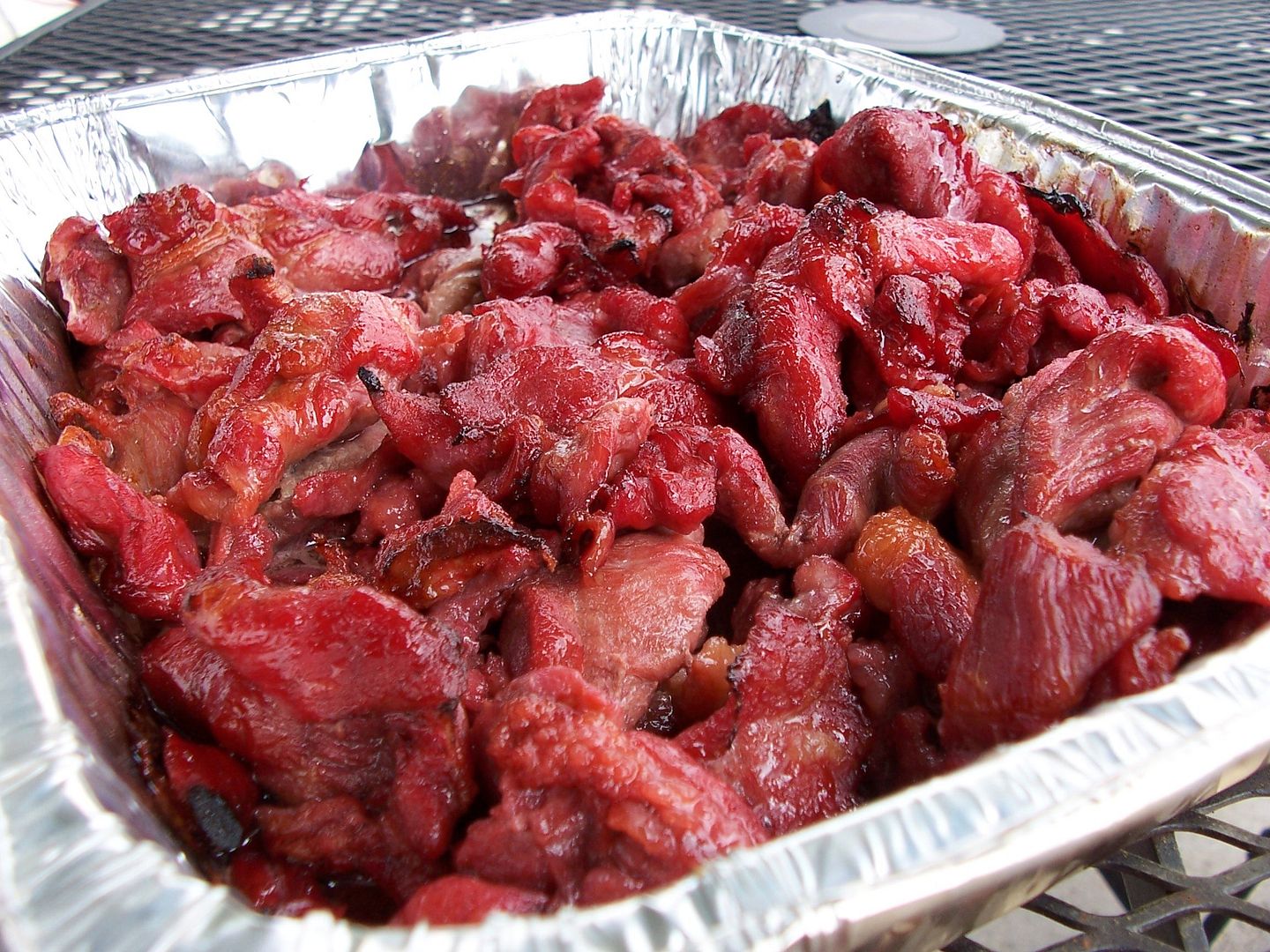 I love eating it as is but decided to make some fried rice to go with the pork..
I fried a couple of eggs and set them aside...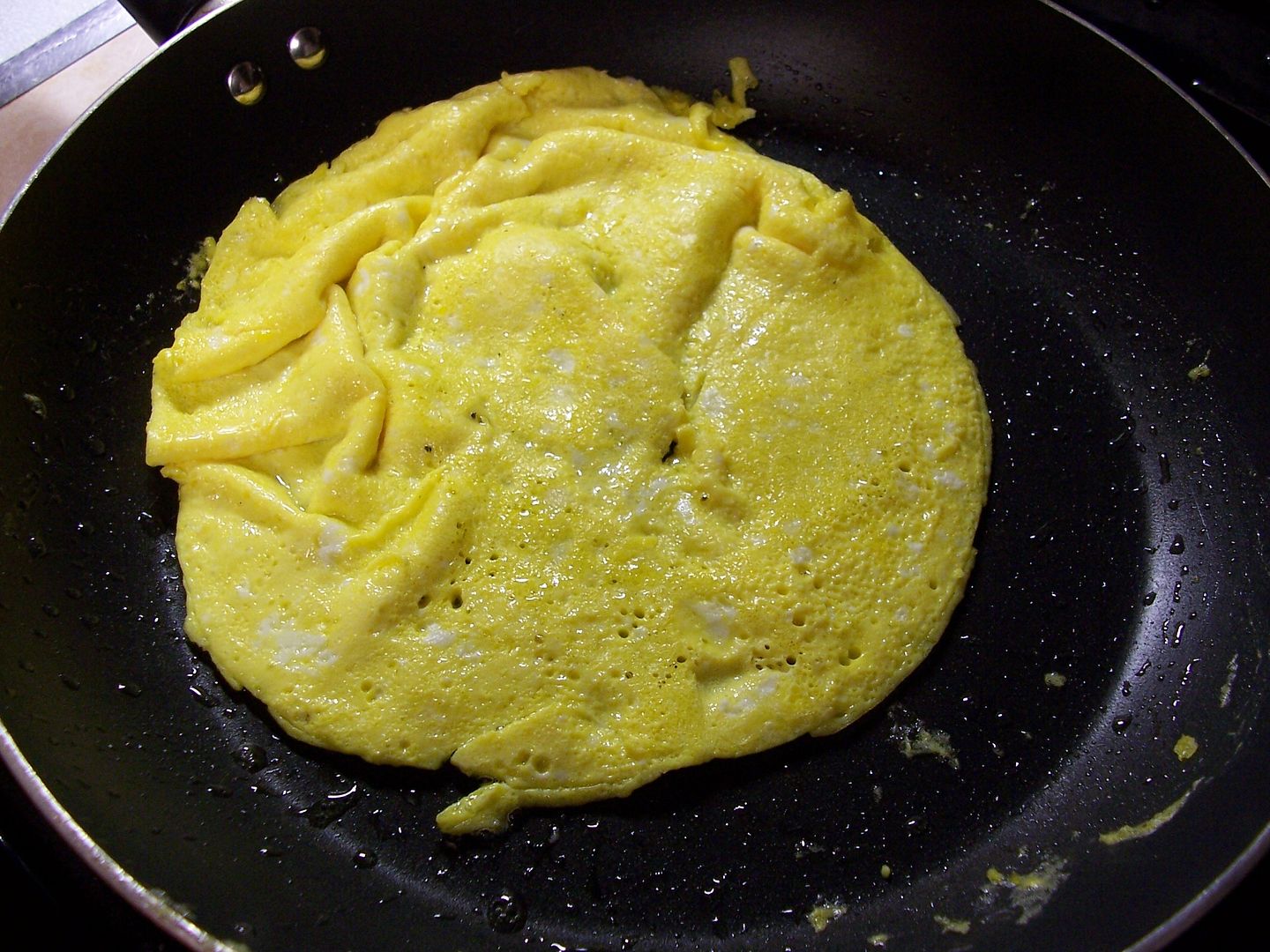 cooked some minced onion and garlic in oil til tender...





added 2 cups of cooked rice, 2 tsp of soy sauce and about 4 TBs of the BBQ'd pork drippings...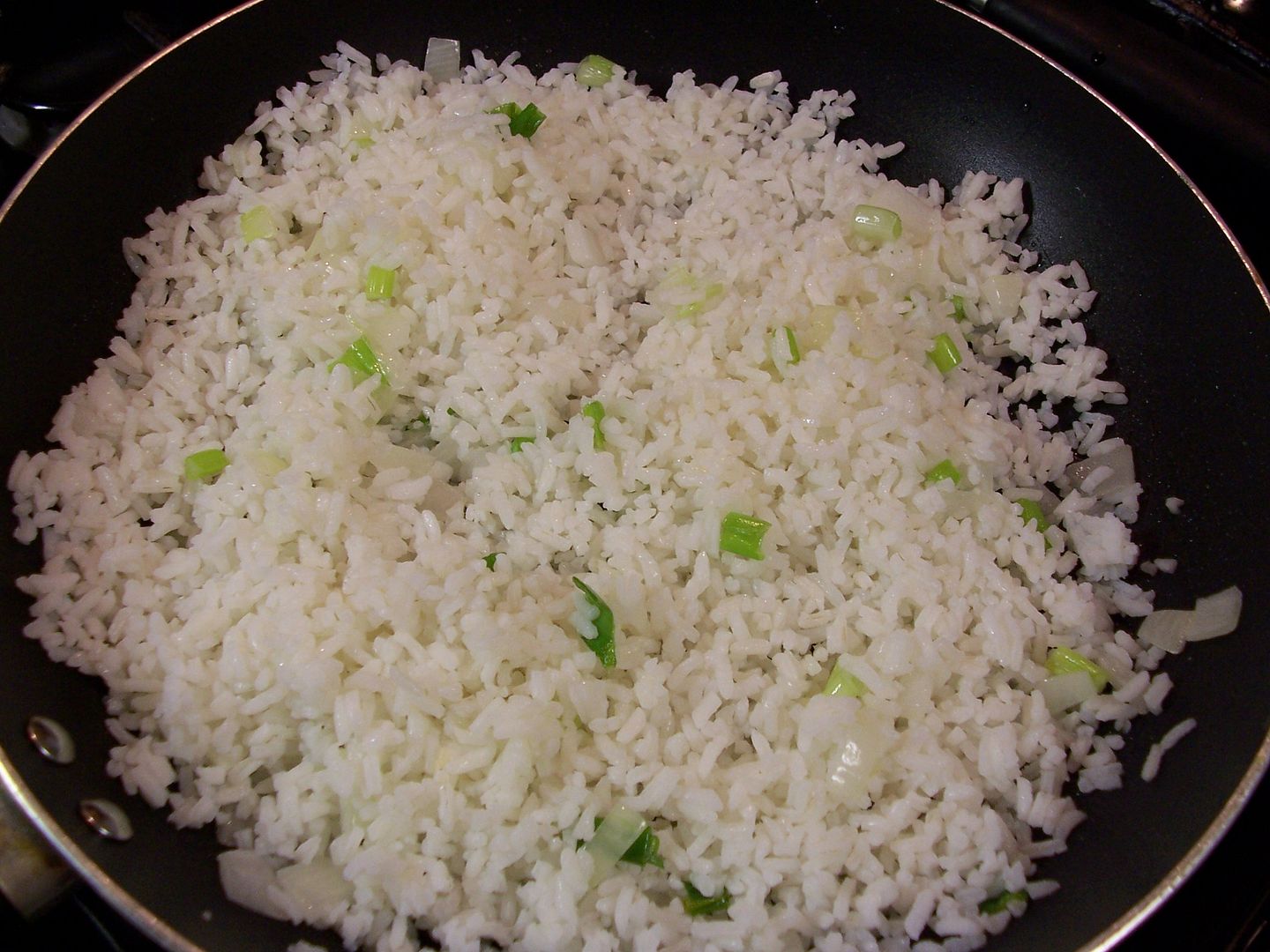 returned the sliced eggs and some of the chinese pork to the mix....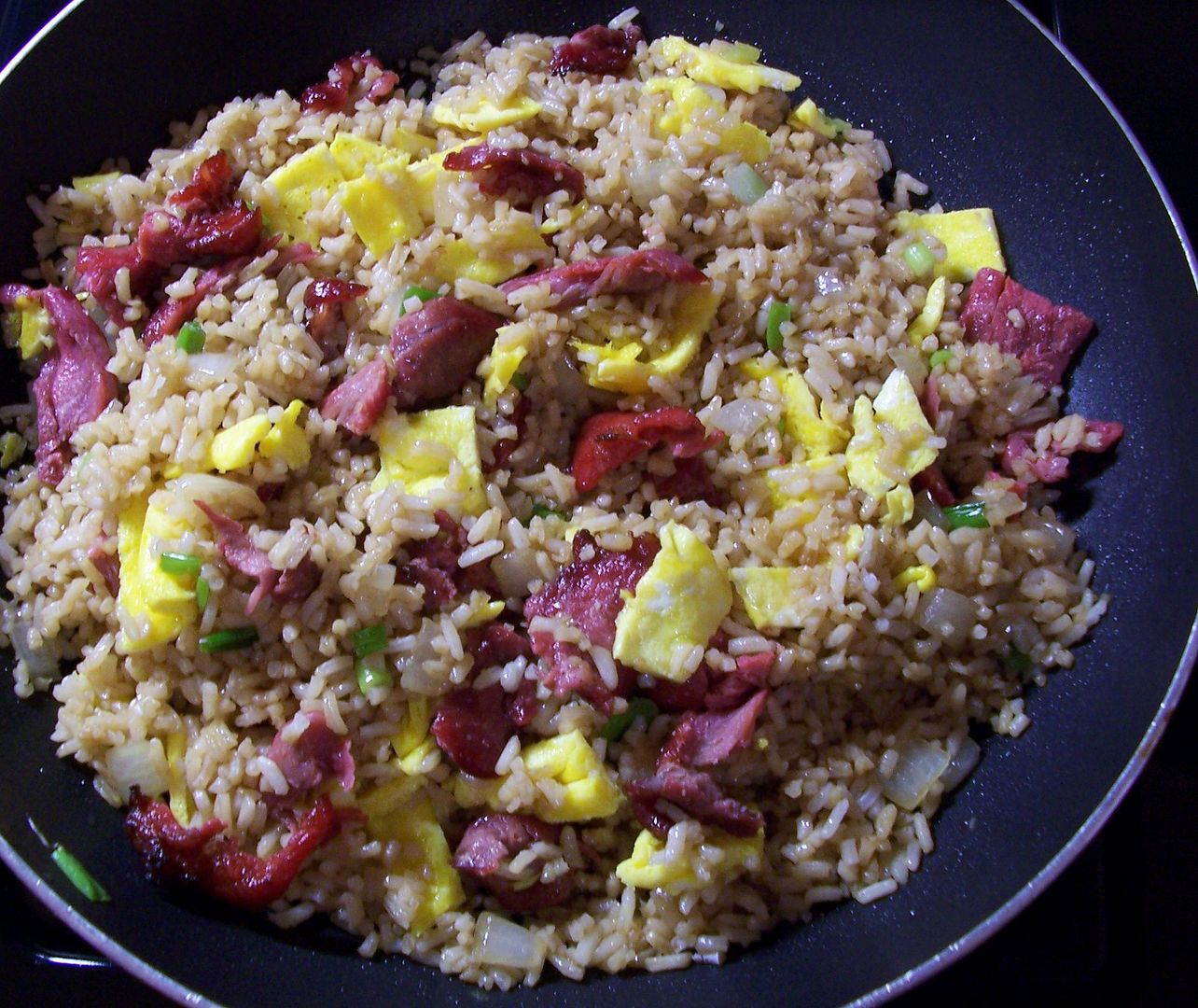 The Chinese BBQ'd pork fried rice....




The pork didn't really benefit from the smoke. The five spice, ginger and other ingredients over powered the smoke flavor.. but it was still tasty!