A talented smoking friend that goes by the name of Phesant, let me borrow his copy of the LL Bean wild game cookbook.. (thanks again!)
I decided to try this venison recipe... I didn't have bourbon but used Crown Royal whiskey instead...it's what was on hand.
I cubed some venison backstrap, seasoned with salt and pepper then rolled in flour and browned in a bit of oil...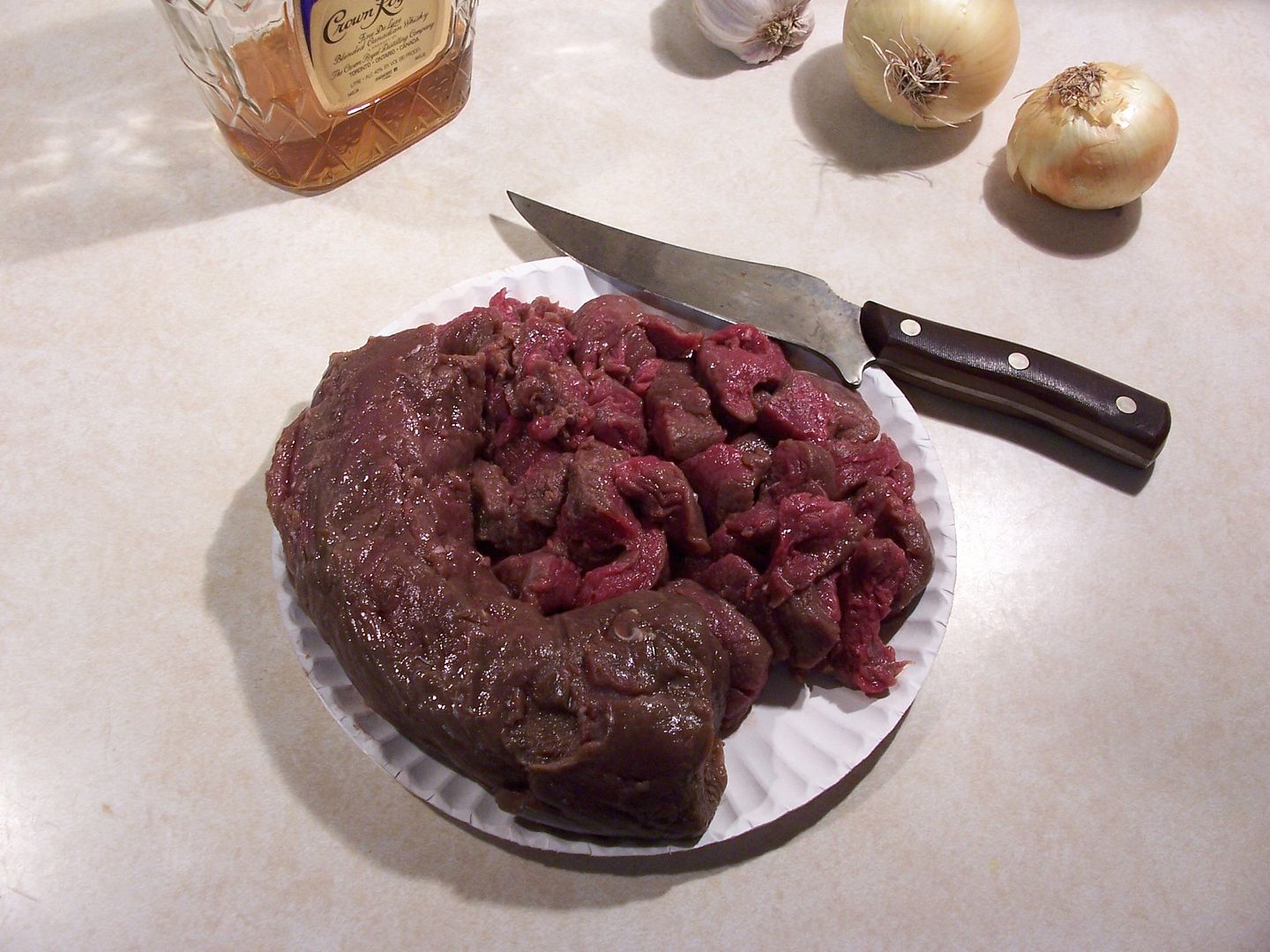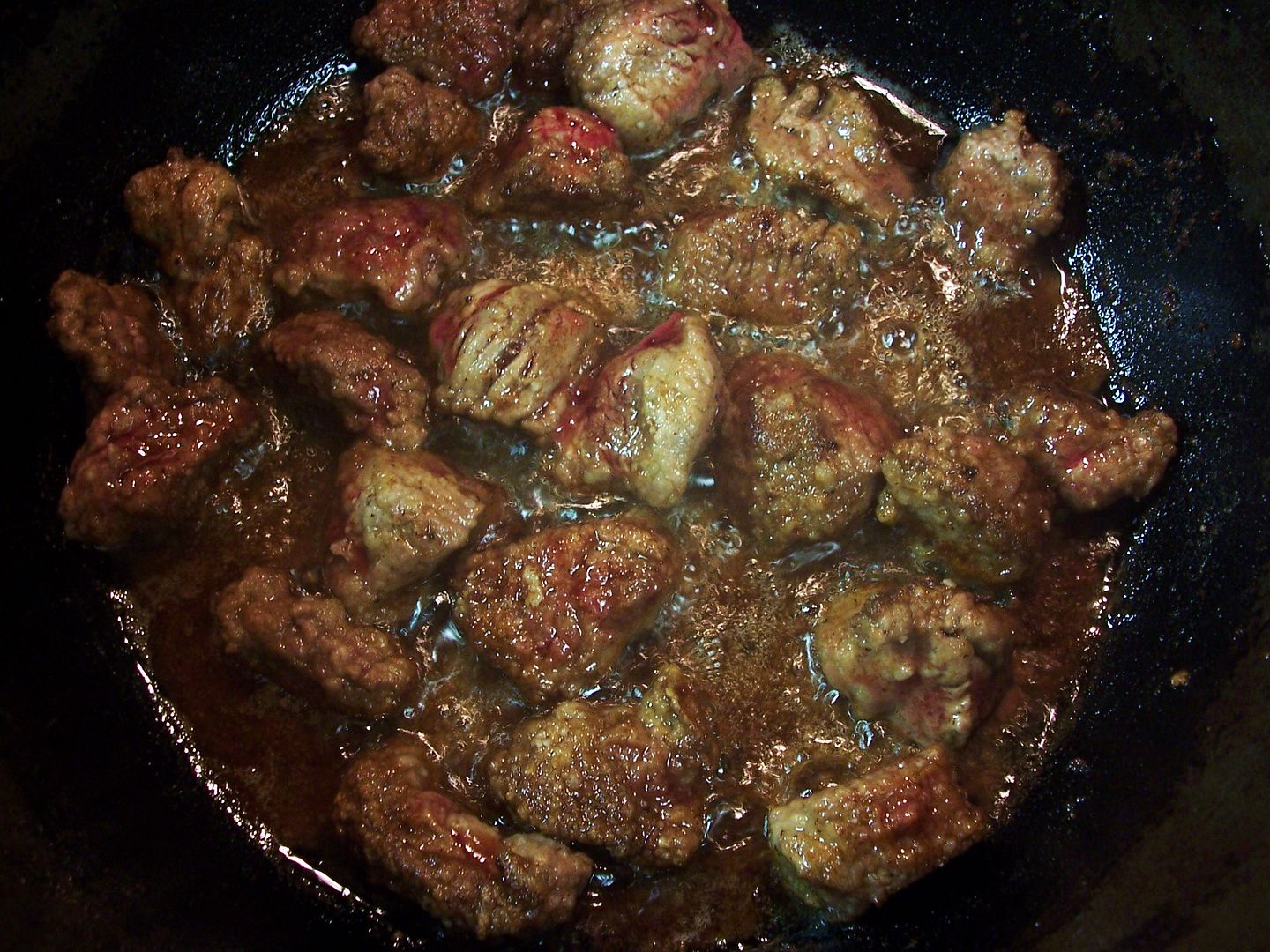 removed the browned venison, added onions, garlic and peppers... cooked until tender.
then added the remaining ingredients... 3 oz of whiskey, thyme, rosemary, 1 cup of tomato sauce, 1/2 cup of water and one beef bouillon cube...
placed in the drum smoker at 300 degrees to slow cook with a bit of mesquite...
while the pot was simmering I added a few small backstrap steaks seasoned with a home made pepper blend that Phesant also sent for me to try out...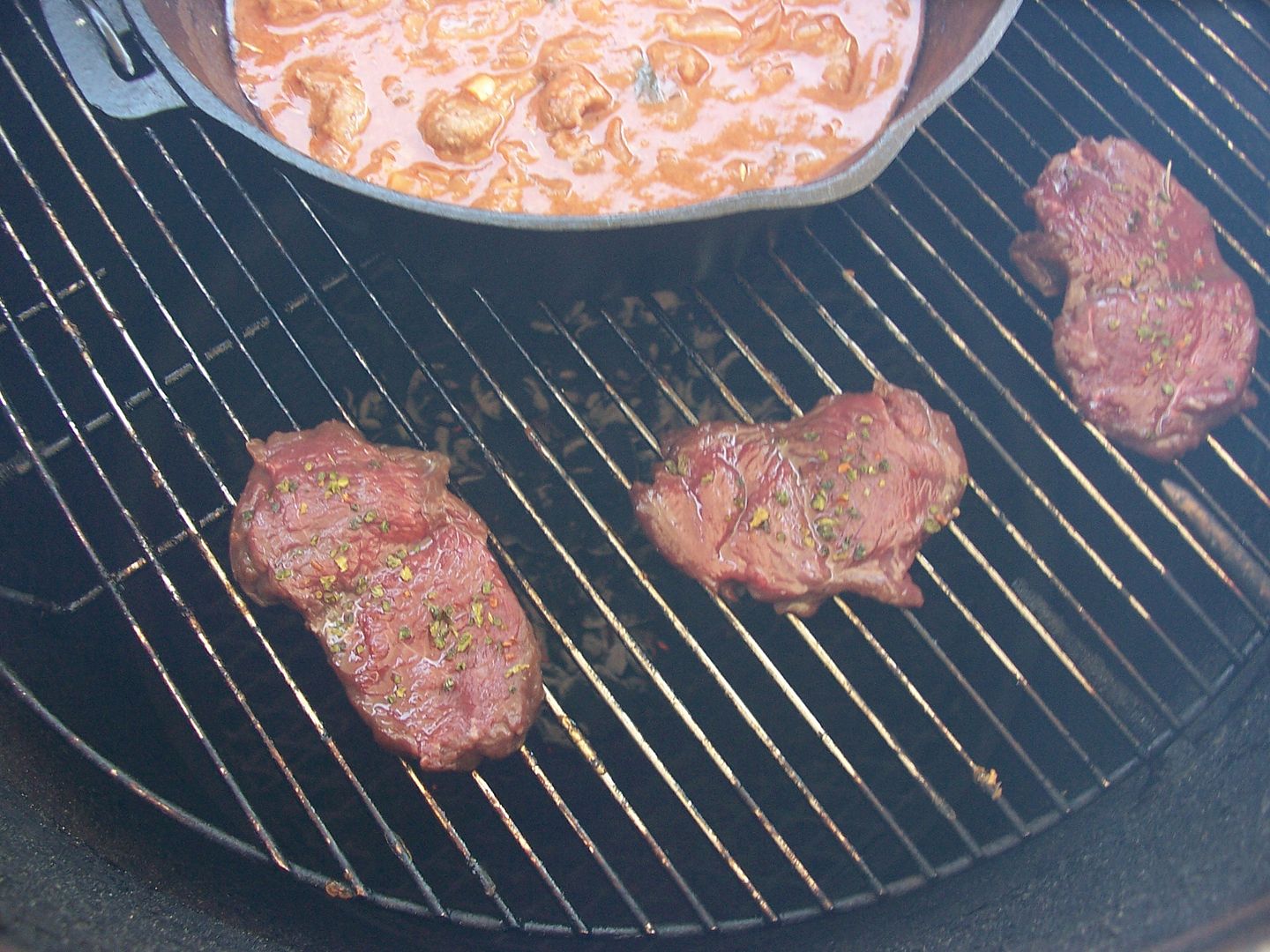 the pepper blend was sooooo tasty!!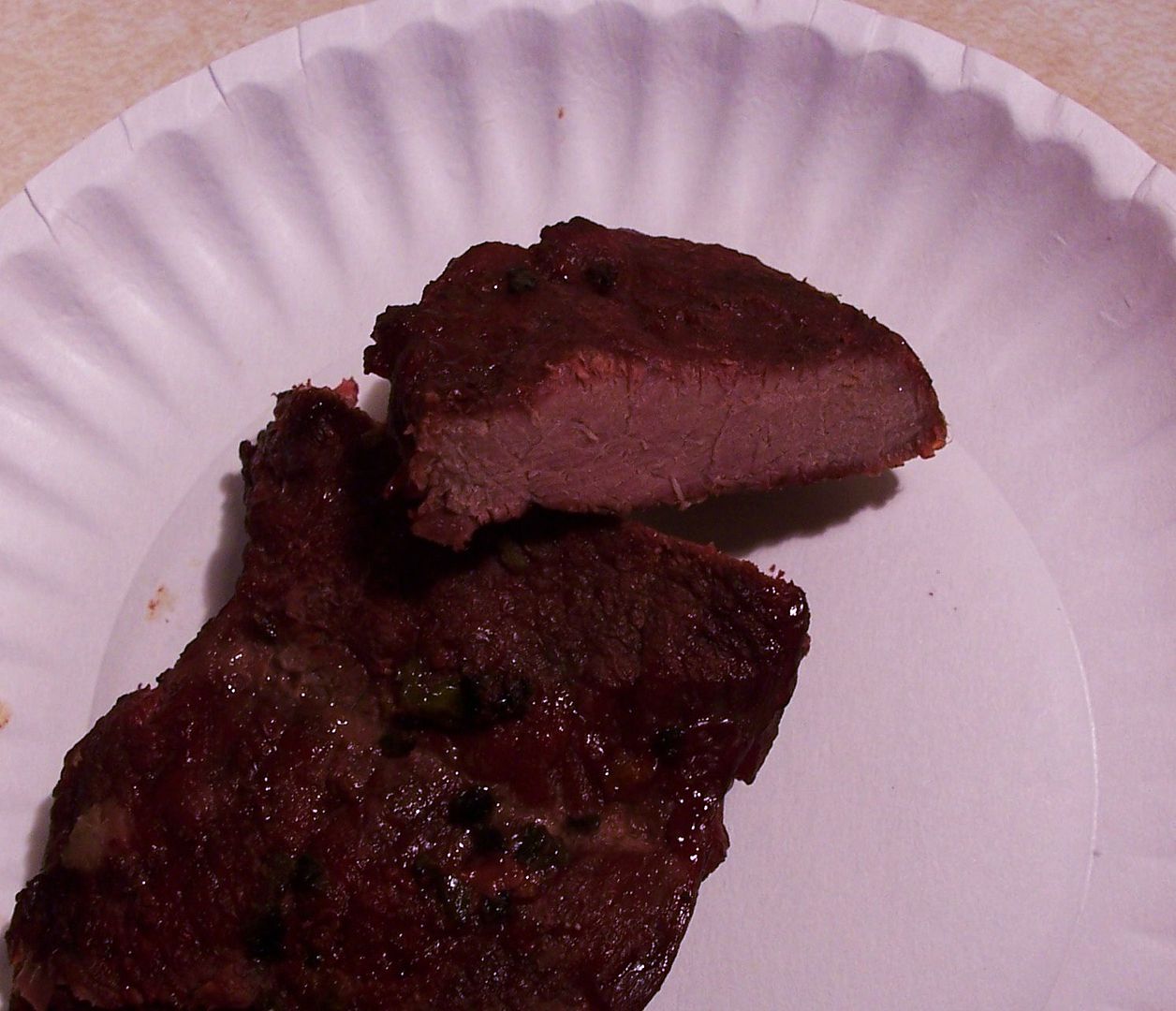 I made a batch of beer bread and threw it onto the drum....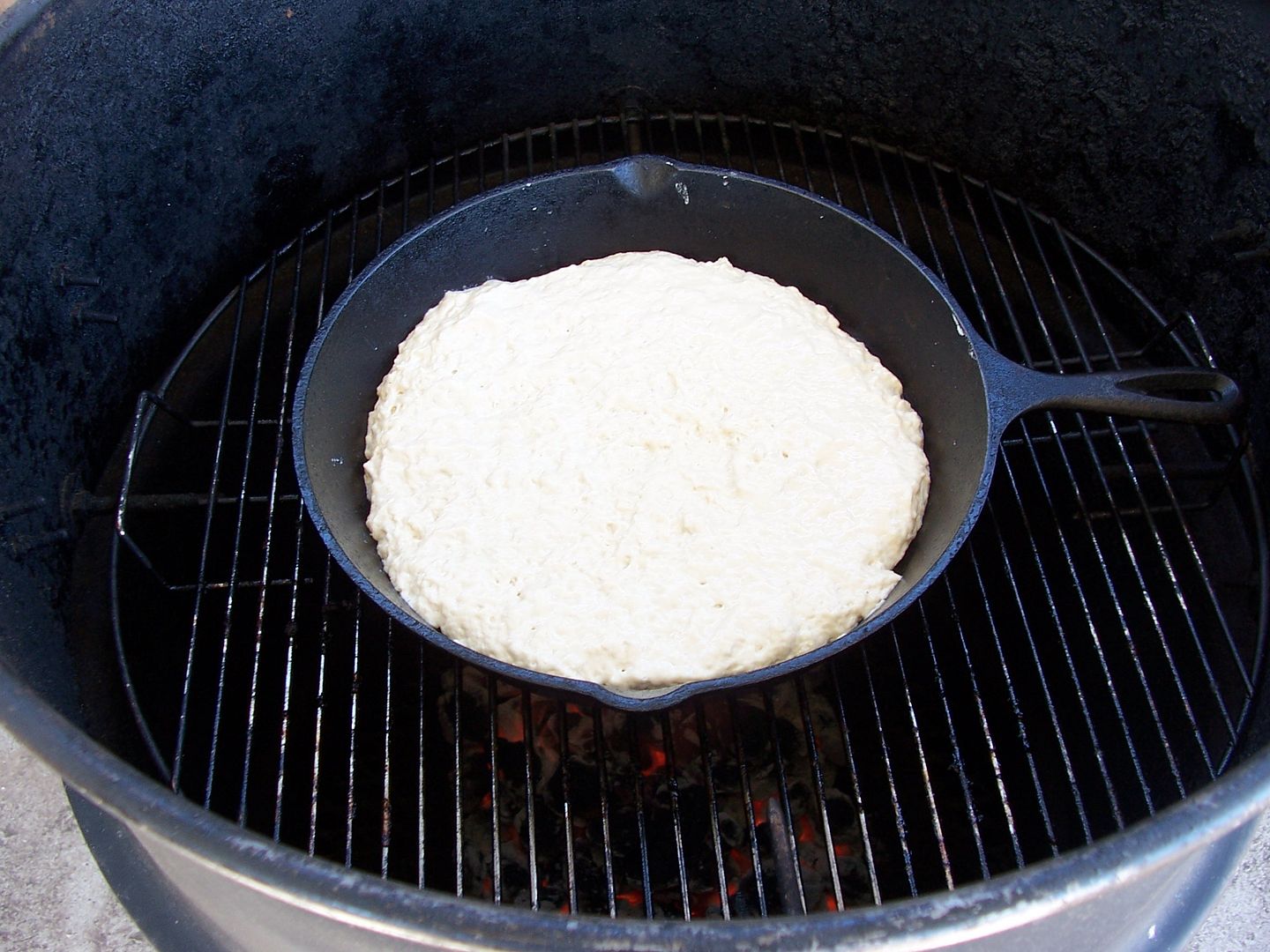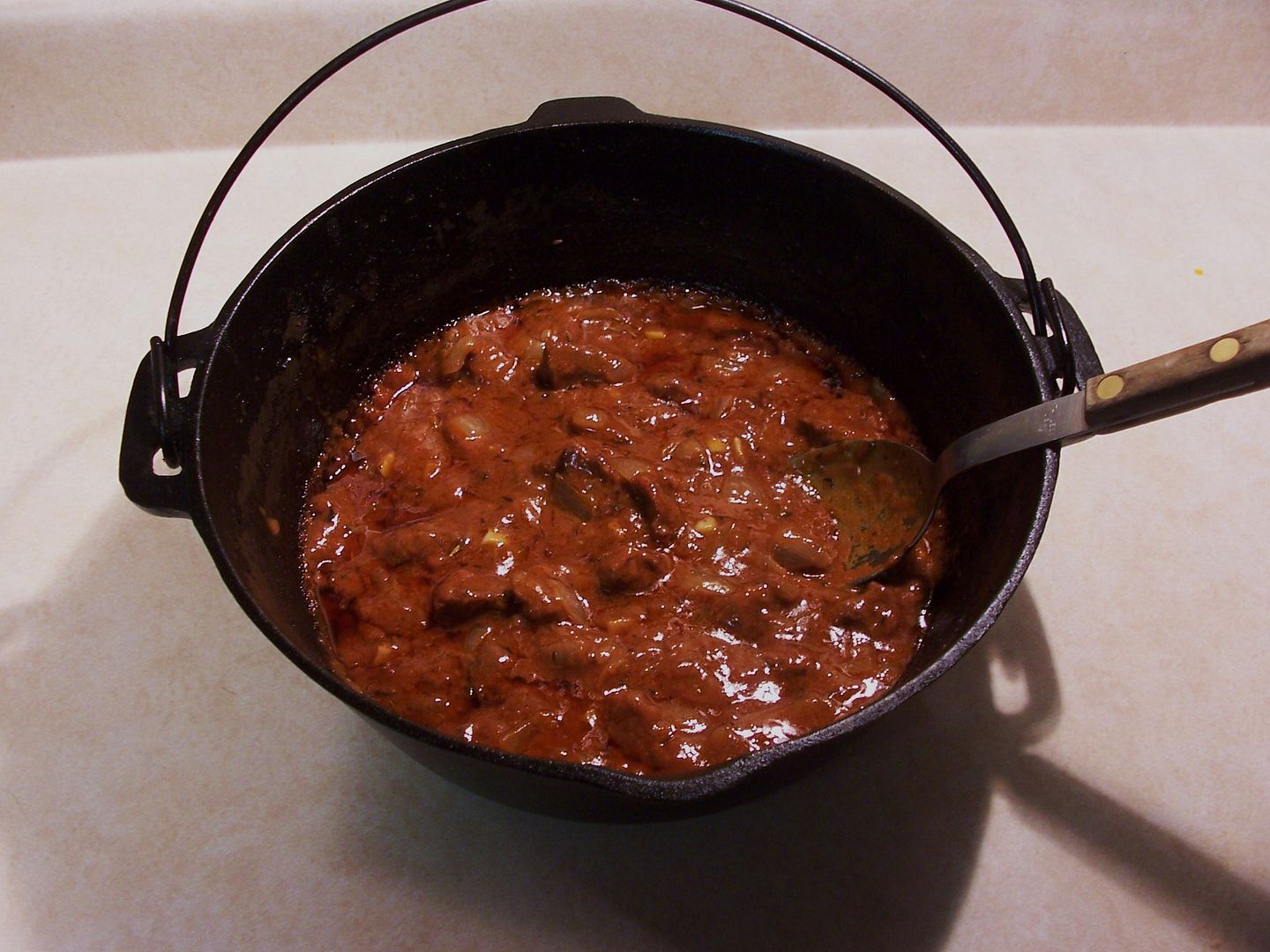 The Buck & Bourbon with Beer Bread... and a sip of crown. :)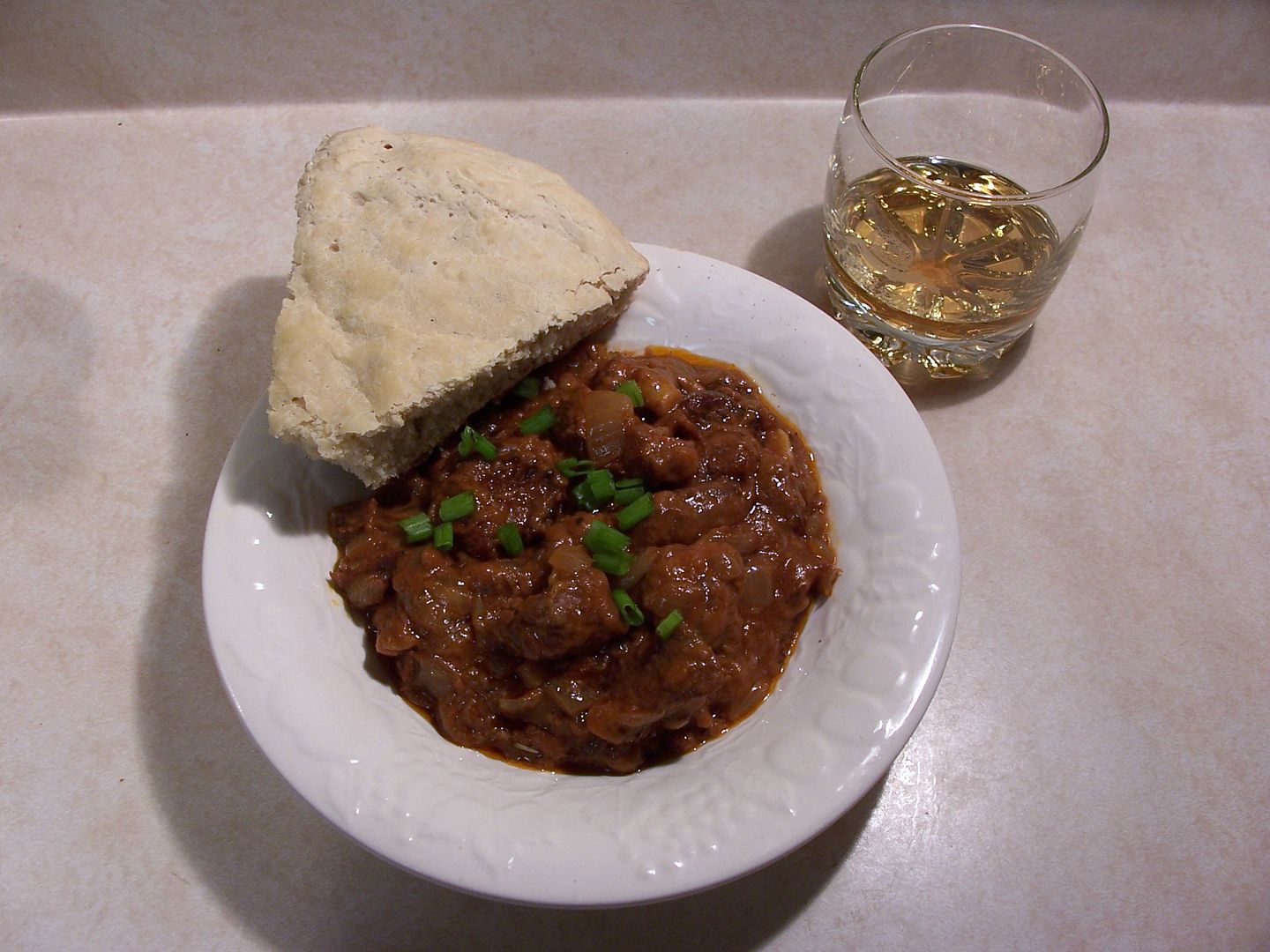 The recipe is a keeper... I have quite a bit of venison from last season to use up so I'll be making this again.