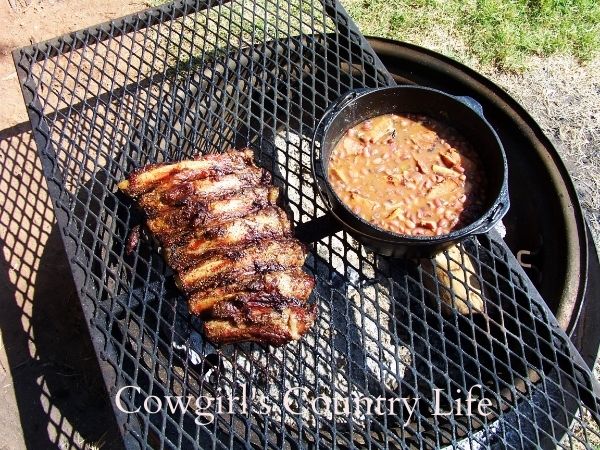 Another tractor rim cook from my last camp out. I've slow cooked a lot of pork spare ribs lately on the fire and decided to do some beef back ribs this trip. I love them slow roasted over an open fire. I've tried foiling them half way through cooking......
Foiled ribs
.....but prefer un-foiled ribs the best.
Soaked some anasazi beans overnight...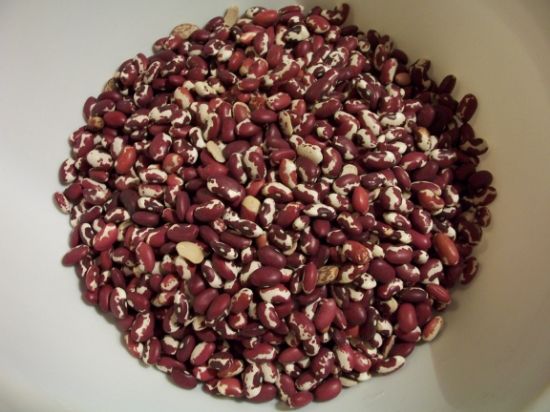 Then placed them on the heat first, to let them simmer all day. I added beef stock, smoked pork, onions, garlic, red pepper flakes and a few herbs to the pot, then added more stock when needed.
Slathered the ribs with bacon drippings then seasoned with black pepper and coarse salt...
I let the ribs slow cook on the low heat side of the fire..flipped and rotated them every once in awhile. Added a log of wood when needed...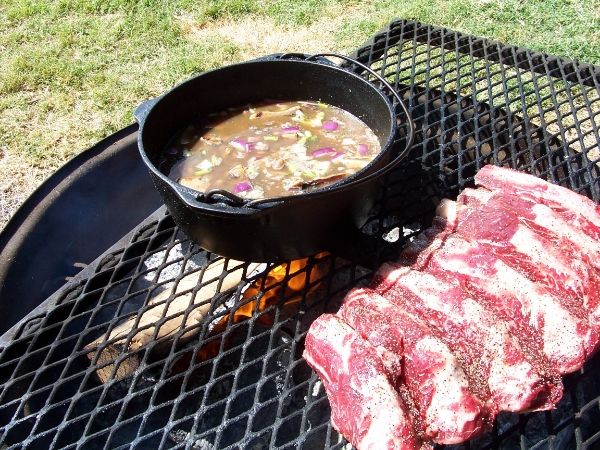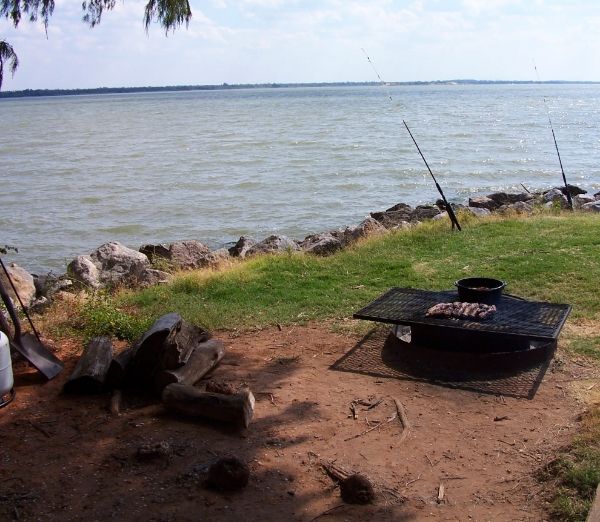 The ribs cooked for about 6 hours. I watched for the pullback on the bone that I wanted. Same as with pork ribs.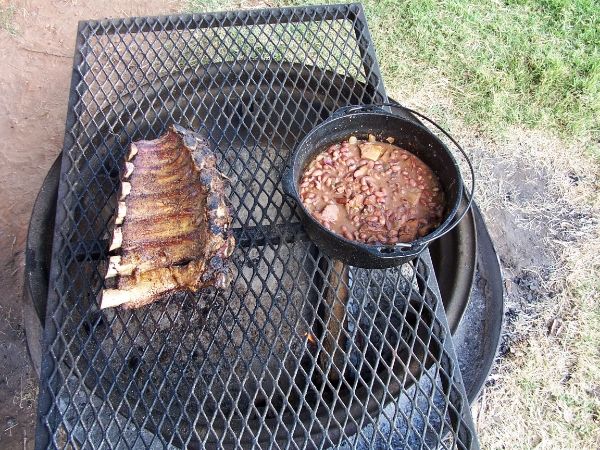 Added a few ears of corn...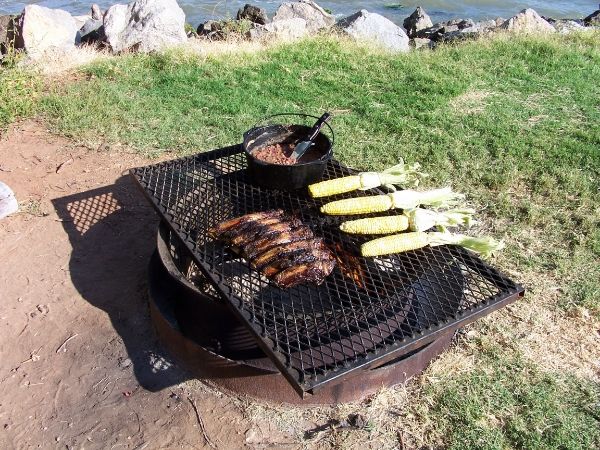 and supper was ready!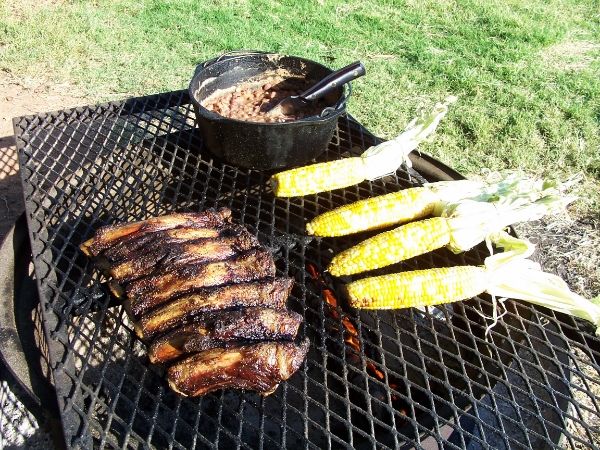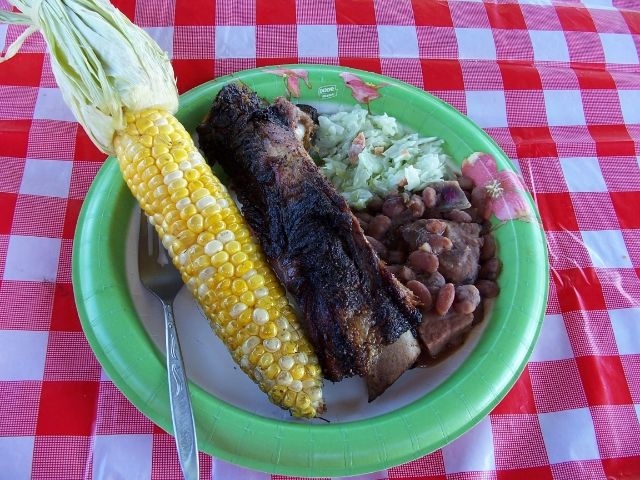 I just needed one more hand to hold my cold beer. :)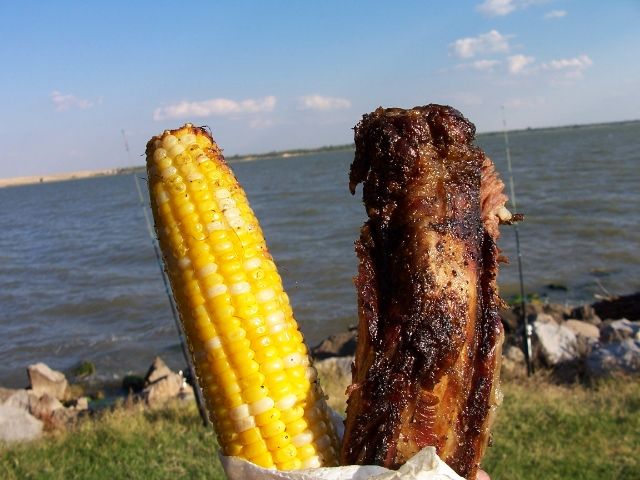 Beef back ribs aren't very meaty but they sure taste good!
Still having photobucket, computer and blogger issues. I think it took over an hour to post these pics. lol
Maybe it's time for me to buy a new laptop!